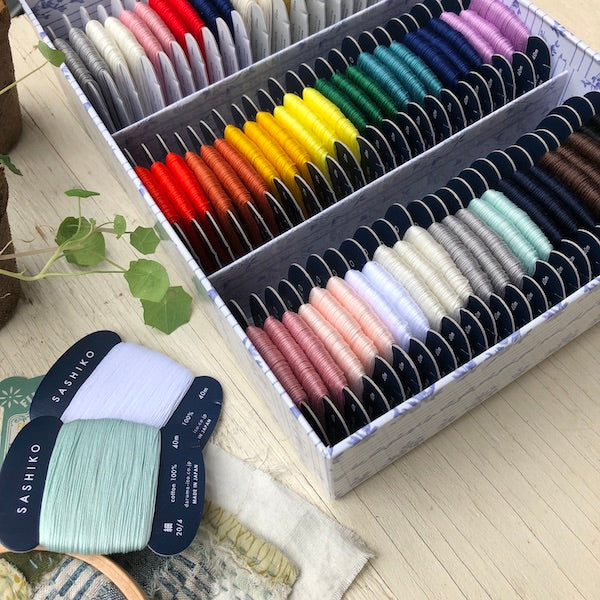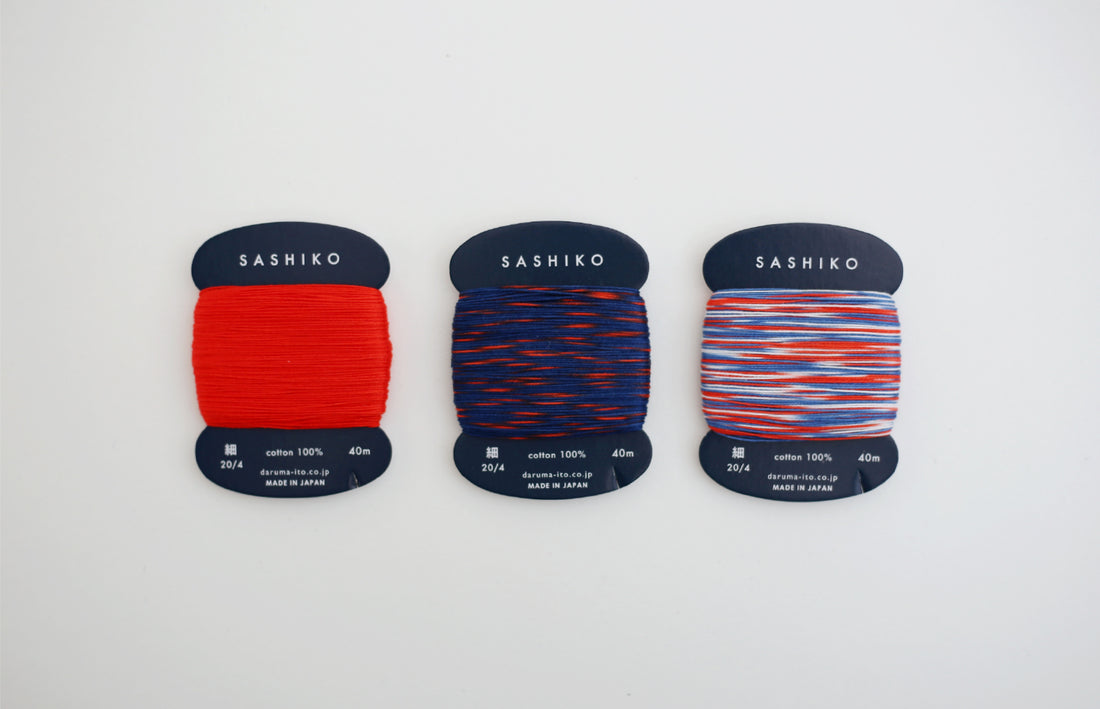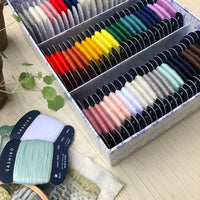 My favorite everyday sashiko thread -- and it's on thread cards to stay neat!!
The superior quality of this thread is what brings me back to this thread time and again. It stays twisted and doesn't get fuzzy even when stitching with a long length.
It's also a bit thinner than many of the other sashiko thread brands and I find I like that it isn't so heavy and chunky on my fabric. By comparison, the weight of the thread is thinner than Hida, Olympus, and Sashi.Co brands.
And finally, the thread cards are a game changer for me as I constantly struggle with keeping my threads untangled. This is the same sashiko thread I've sold in skeins, but now available on cards.
Made in Japan
When choosing your color: please use the dropdown menu.