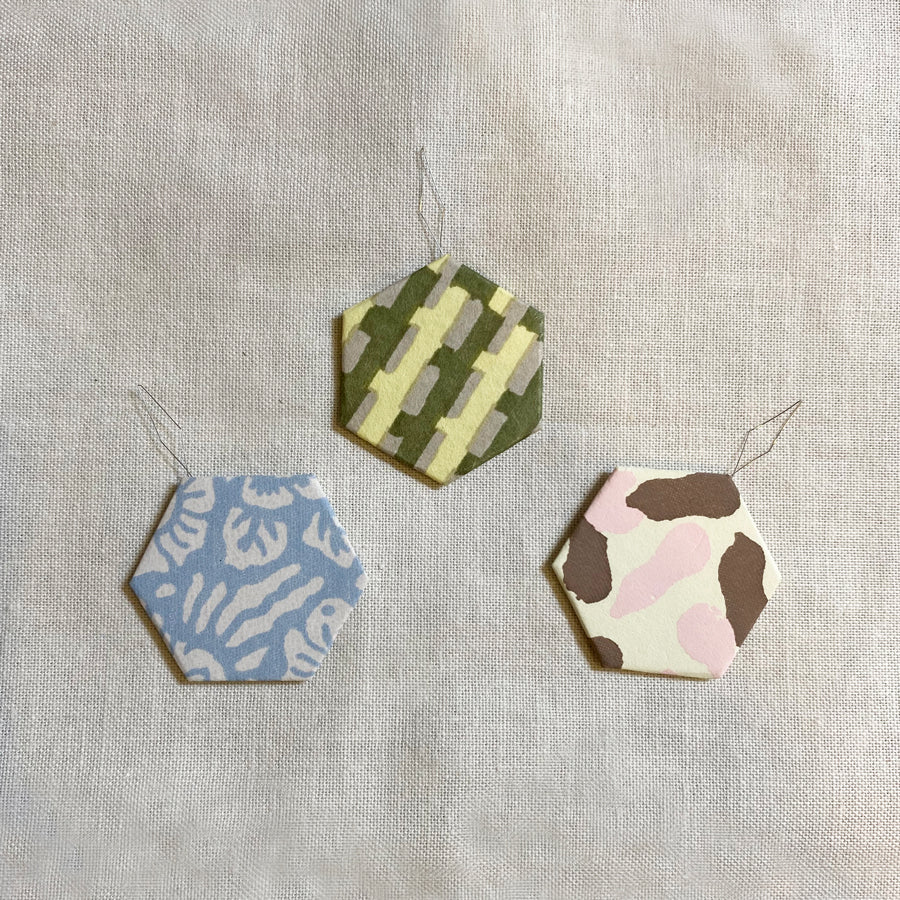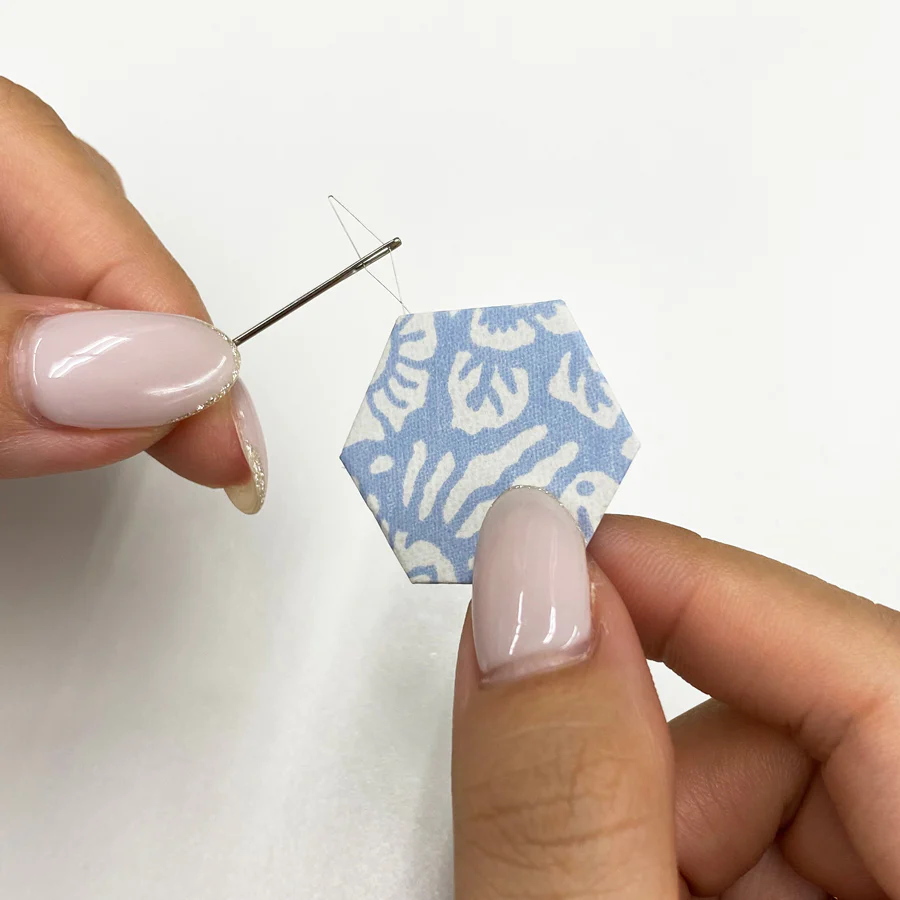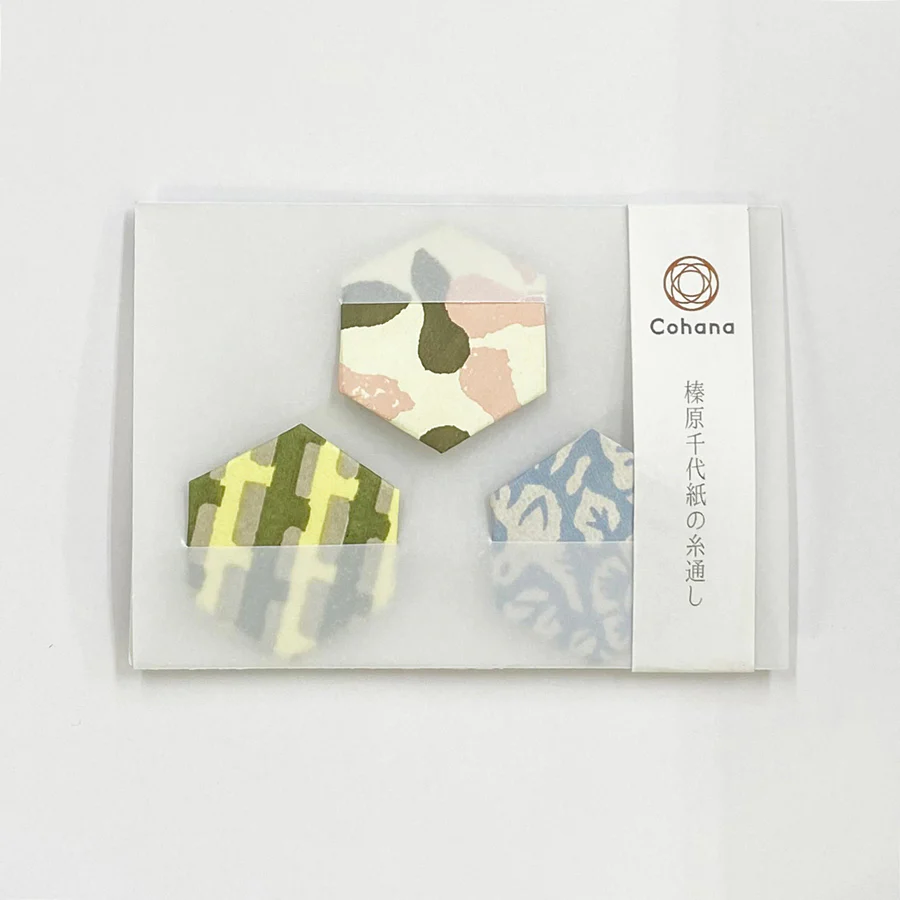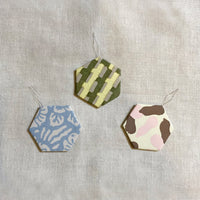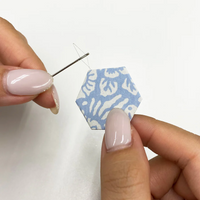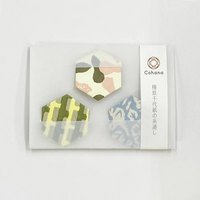 Set of 3 needle threaders made of (Chiyogami) traditional Japanese paper and hand-printed in 3 distinct Japanese motifs. The smooth texture of the high-quality Chiyogami makes it easy to thread small needle holes. The hexagonal shape is considered auspicious, symbolizing harmony and stability.
Each needle threader measures:
Length: 1.7" (43mm)
Width: 1" (26mm)
Thickness: 0.04" (1mm)
Made by Haibara, a Japanese paper Washi company in Tokyo.