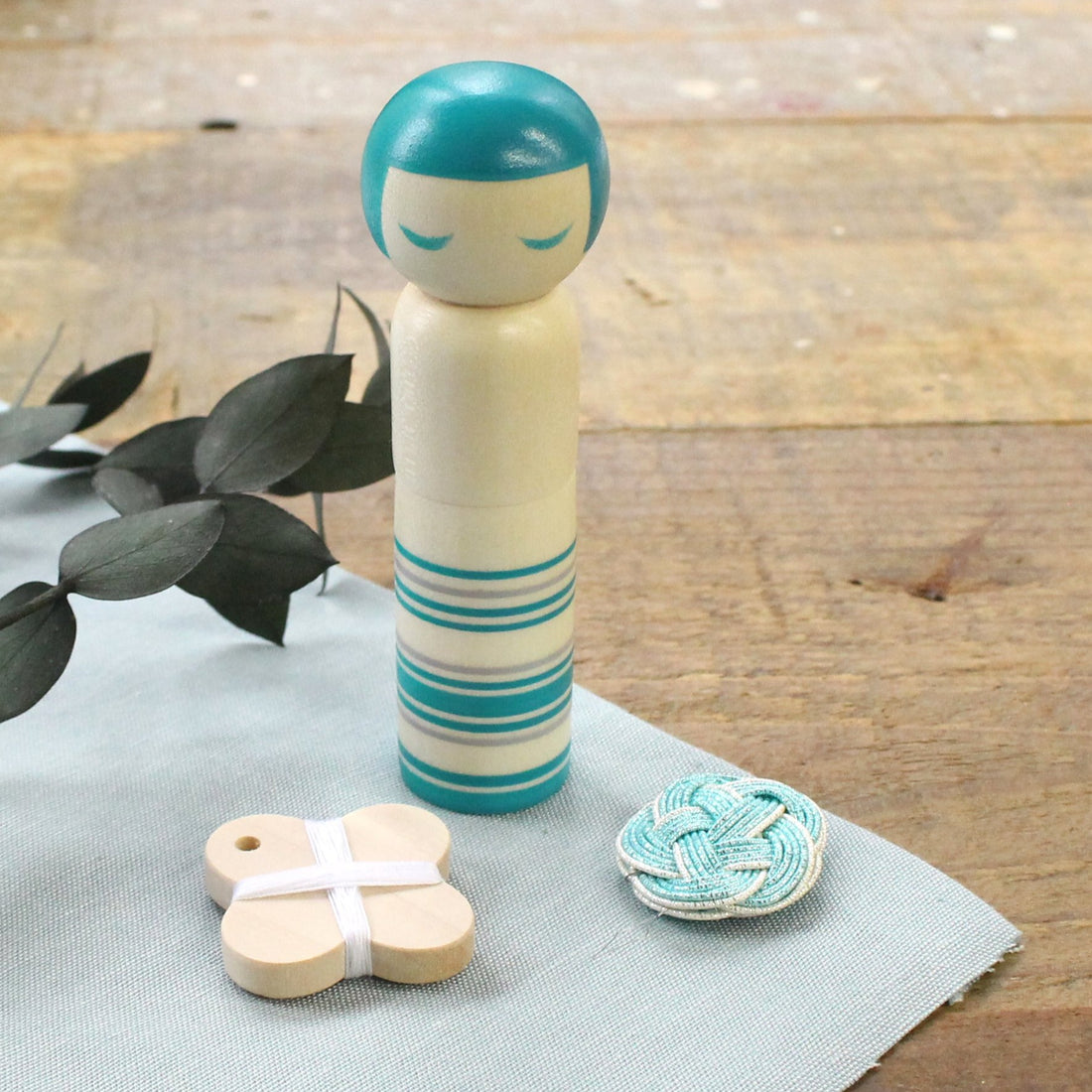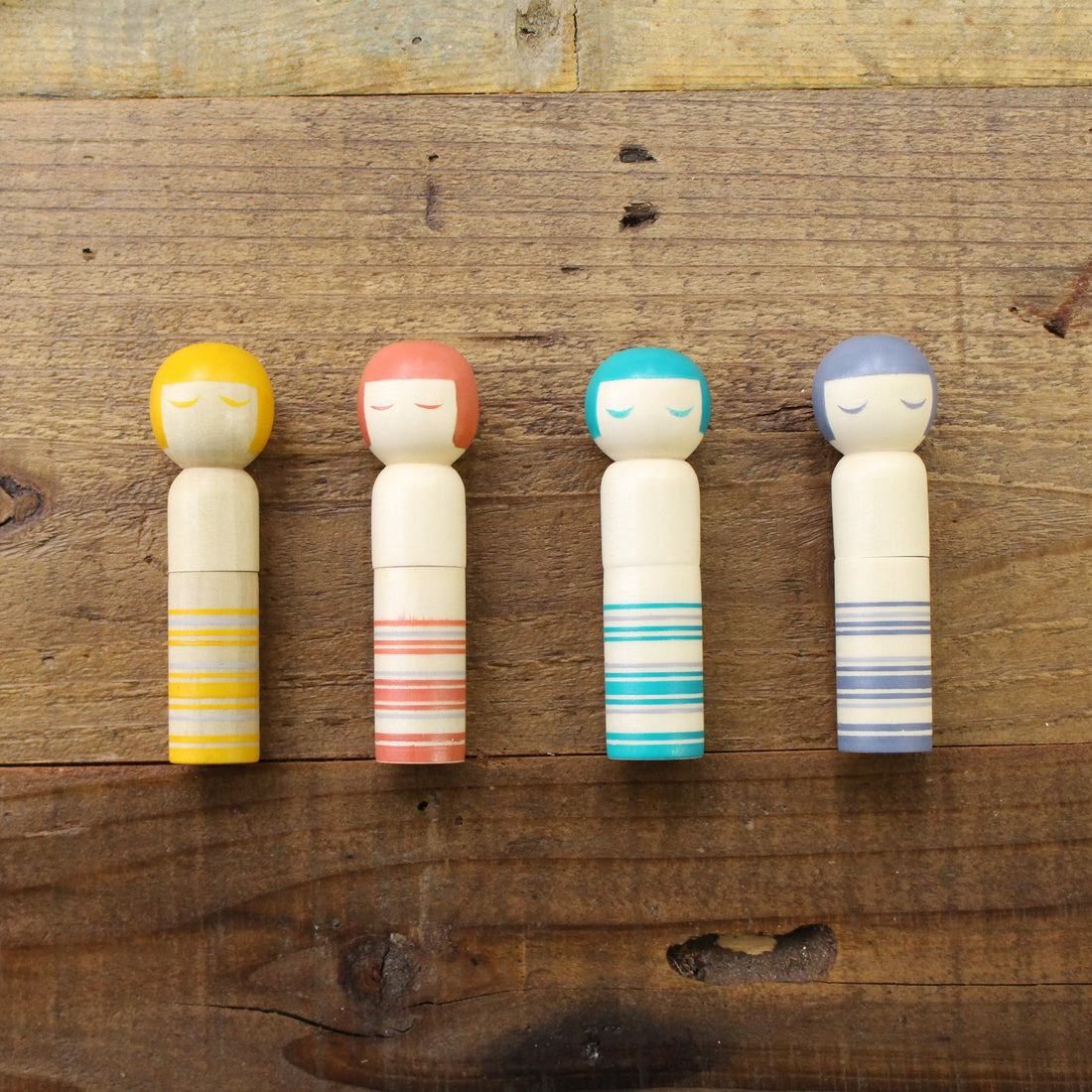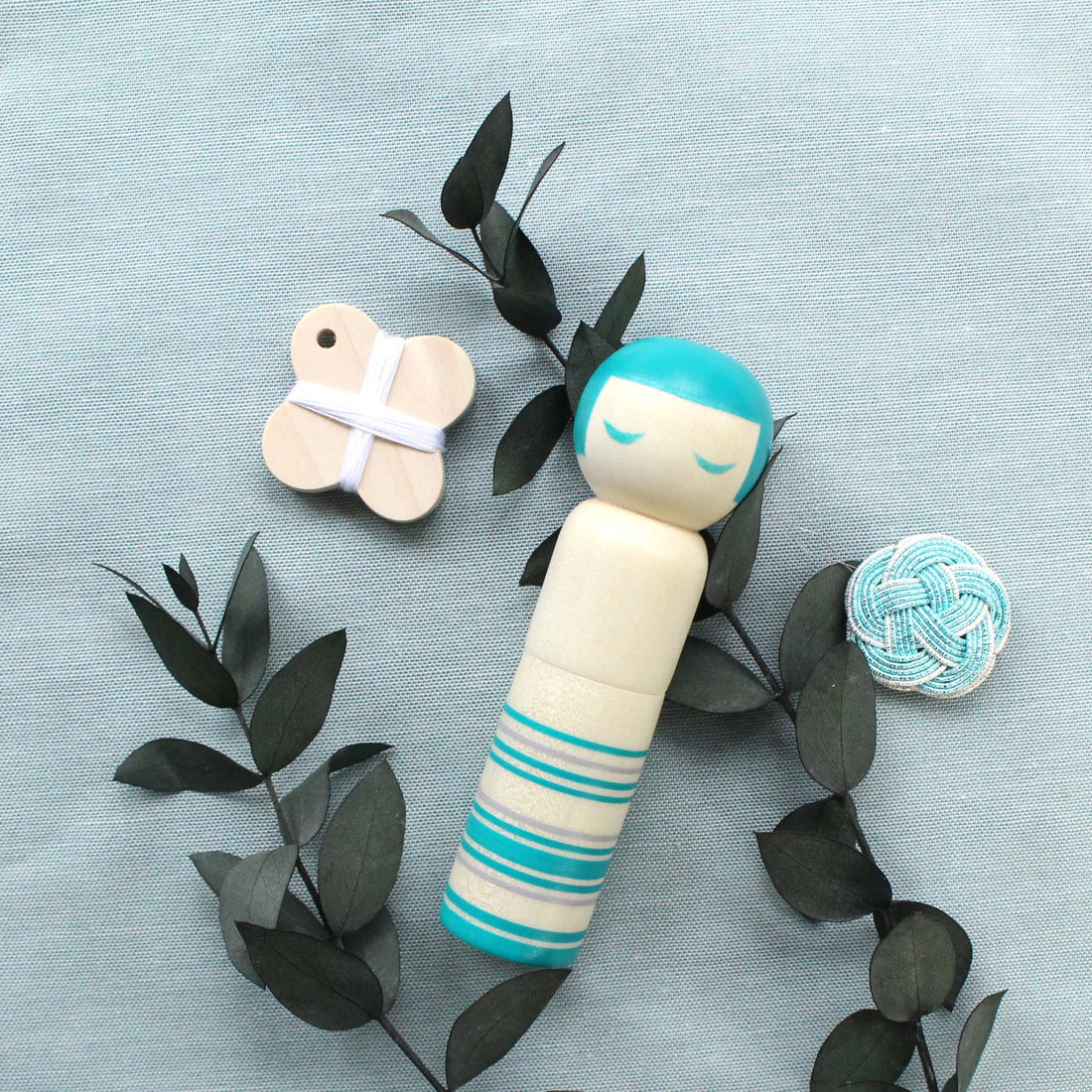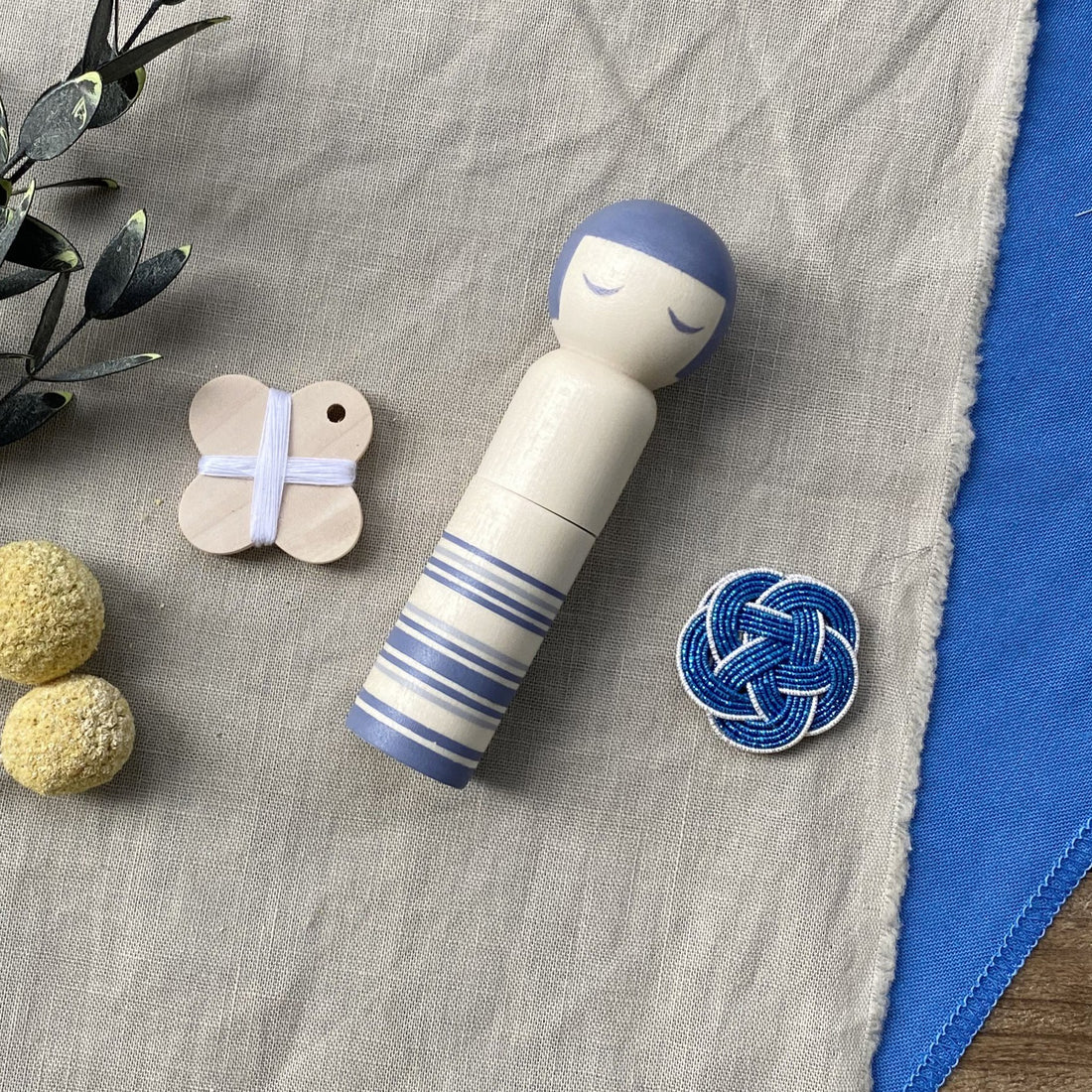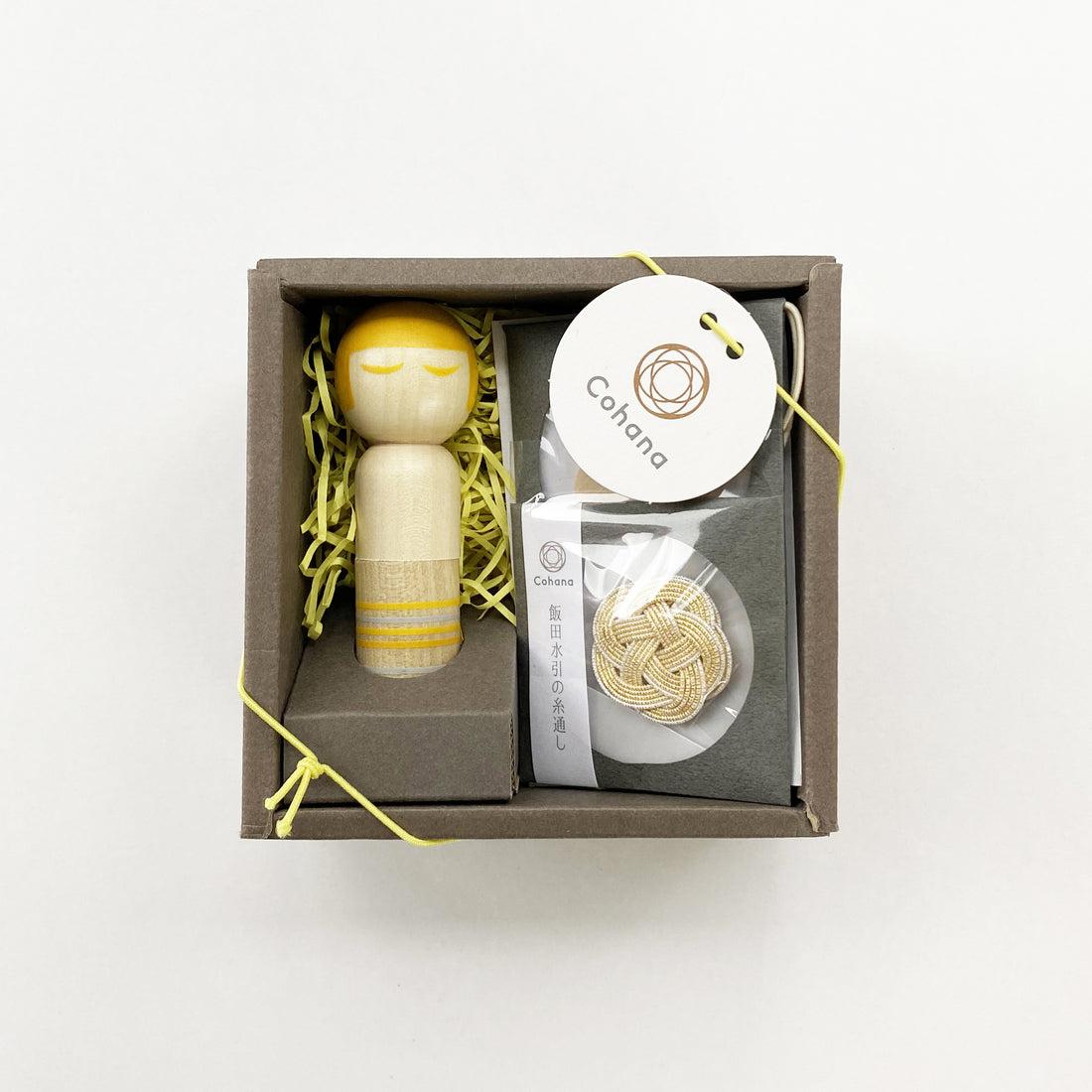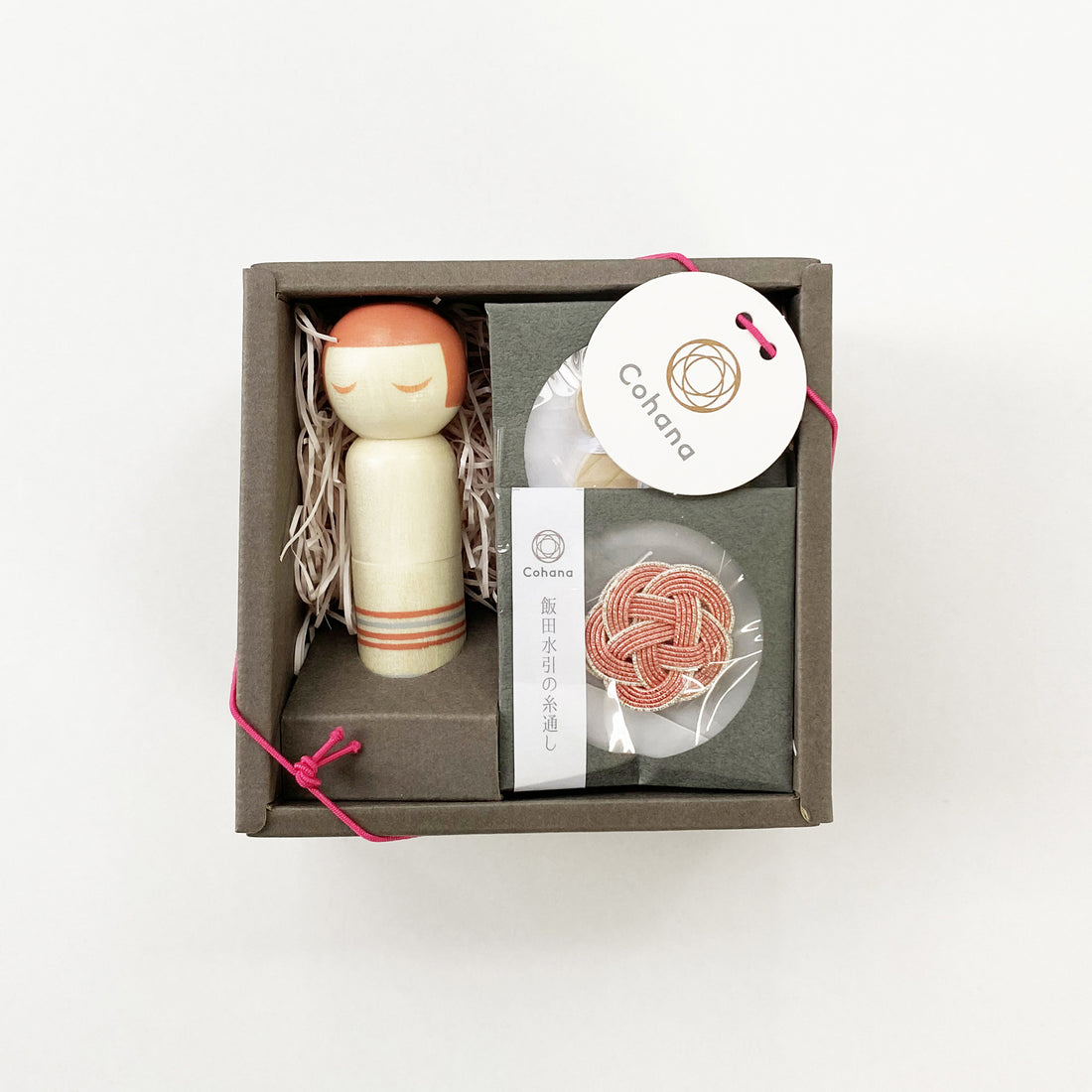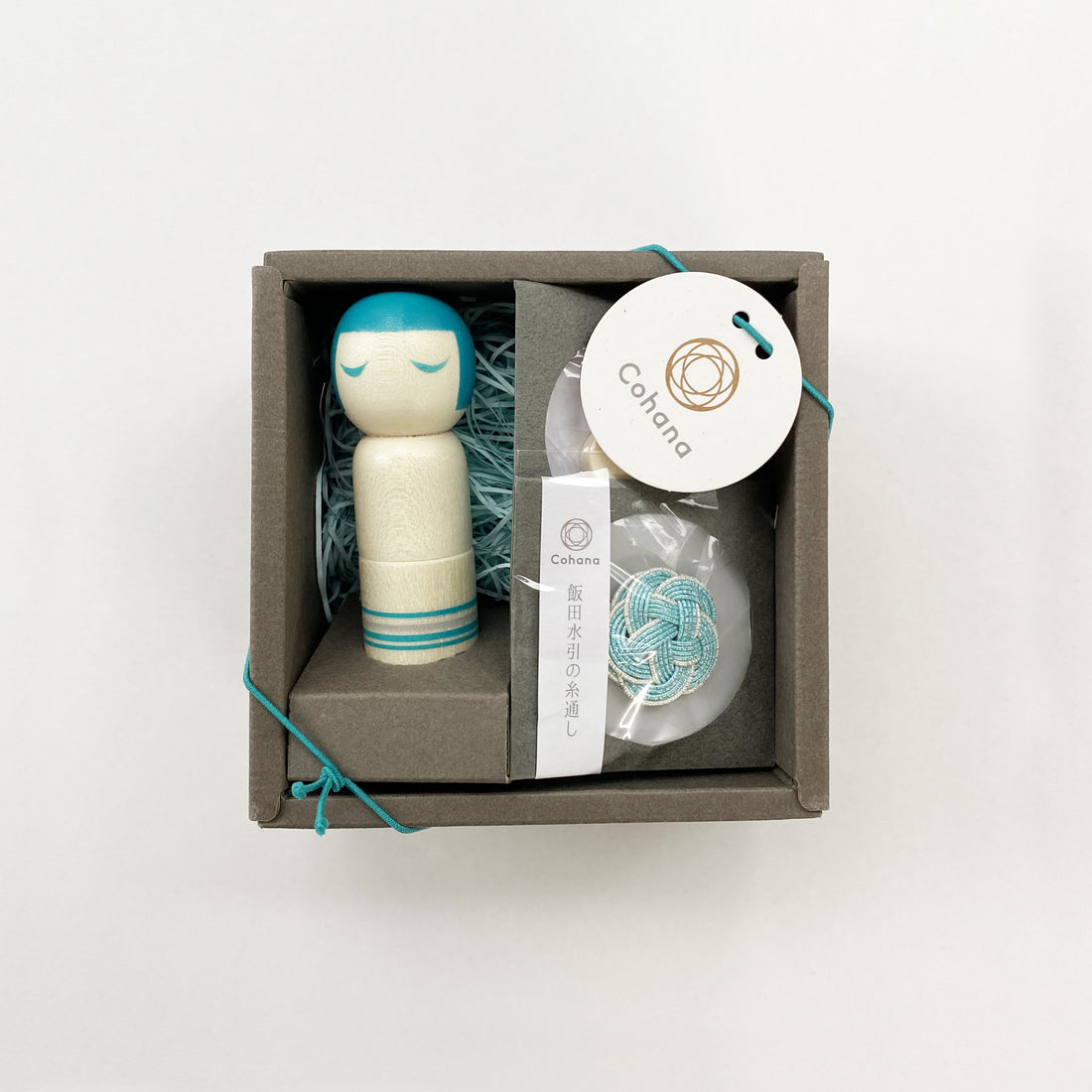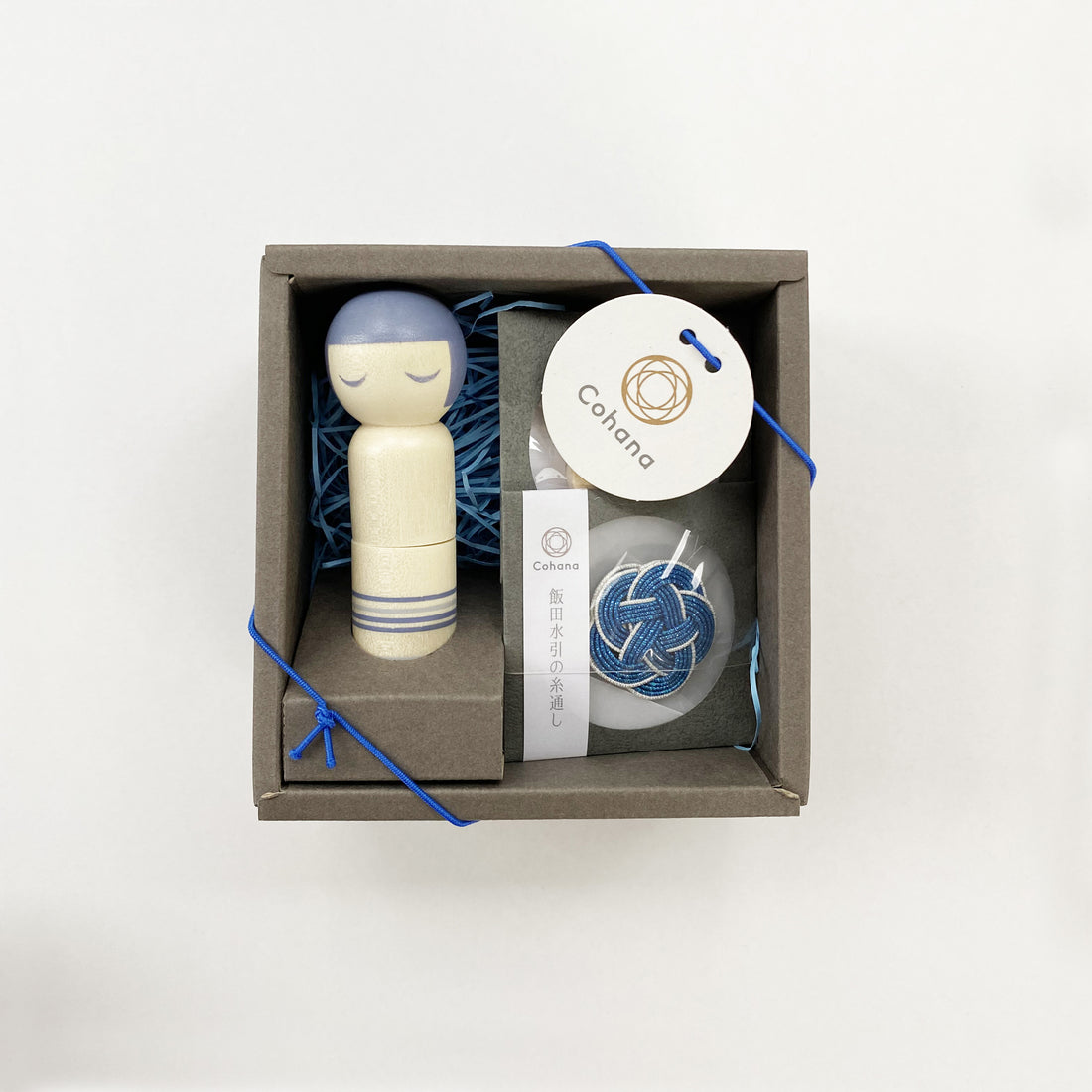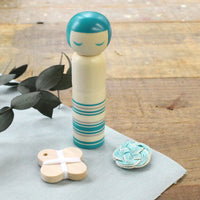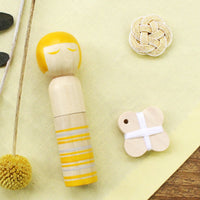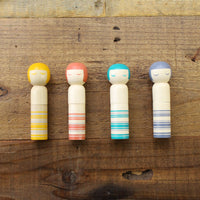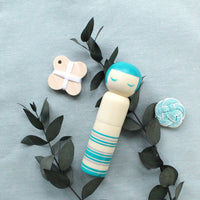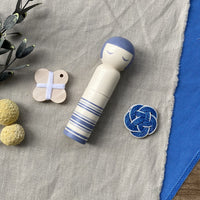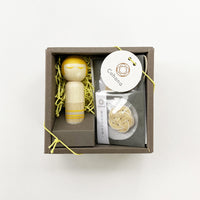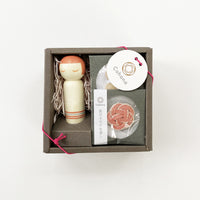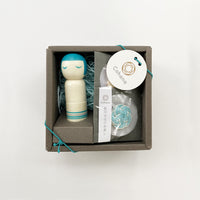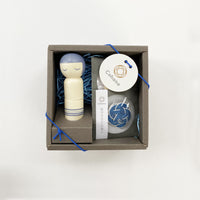 Kokeshi Doll Pin Cushion Set
The Kokeshi Doll Pincushion is the perfect needlework accessory! Now it's even better as a gift set. 
This set includes a lovely Kokeshi Doll Pincushion, an Iida Mizuhiki Needle Threader and a flower-shaped Wooden Thread Spool. A perfect gift set that will bring a smile to everyone's face.
Inside these palm-sized dolls is a pincushion and three sewing needles.
A magnet attached to the pin cushion's bottom makes it easy to pick up fallen needles or pins. 
Kokeshi dolls are representative of Japan's northern Tohoku region. These wooden, limbless dolls are said to have been created when various woodworkers in the region started carving the dolls for customers visiting the local hot springs. The Tsugaru kokeshi museum, developed by a local committee concerned with preserving the region's wood crafts, focuses not only on the exhibition and sales of Kokeshi dolls, but also hosts demonstrations and workshops.
Ofthe eleven types of Kokeshi dolls, the Tsugaru Kokeshi have the shortest history and have always been designed with forward-thinking patterns, paintings and techniques. Our Kokeshi Pincushion makes use of the traditional Kokeshi bob hair style, in Cohana's feature colors--yellow, pink, green and blue.
The sewing needles are from Meboso Hachirobei Shoten.
Dimensions: 1-7/8"w x 4-1/4"h x 1-15/16"d (W47×H108×D49mm)
Set Contents: 
Kokeshi Doll Pincushion
Iida Mizuhiki Needle Threader
Wooden Thread Spool (White)