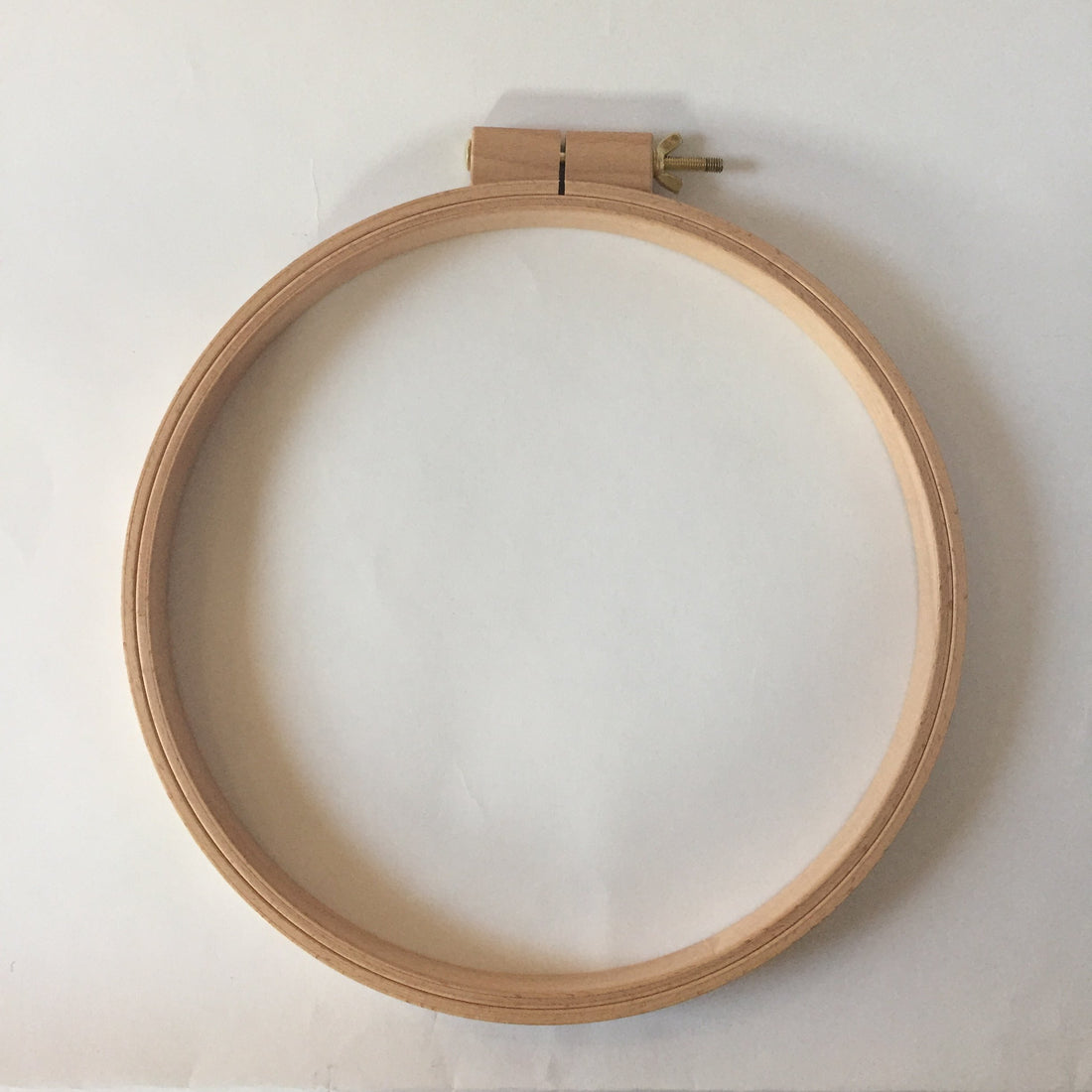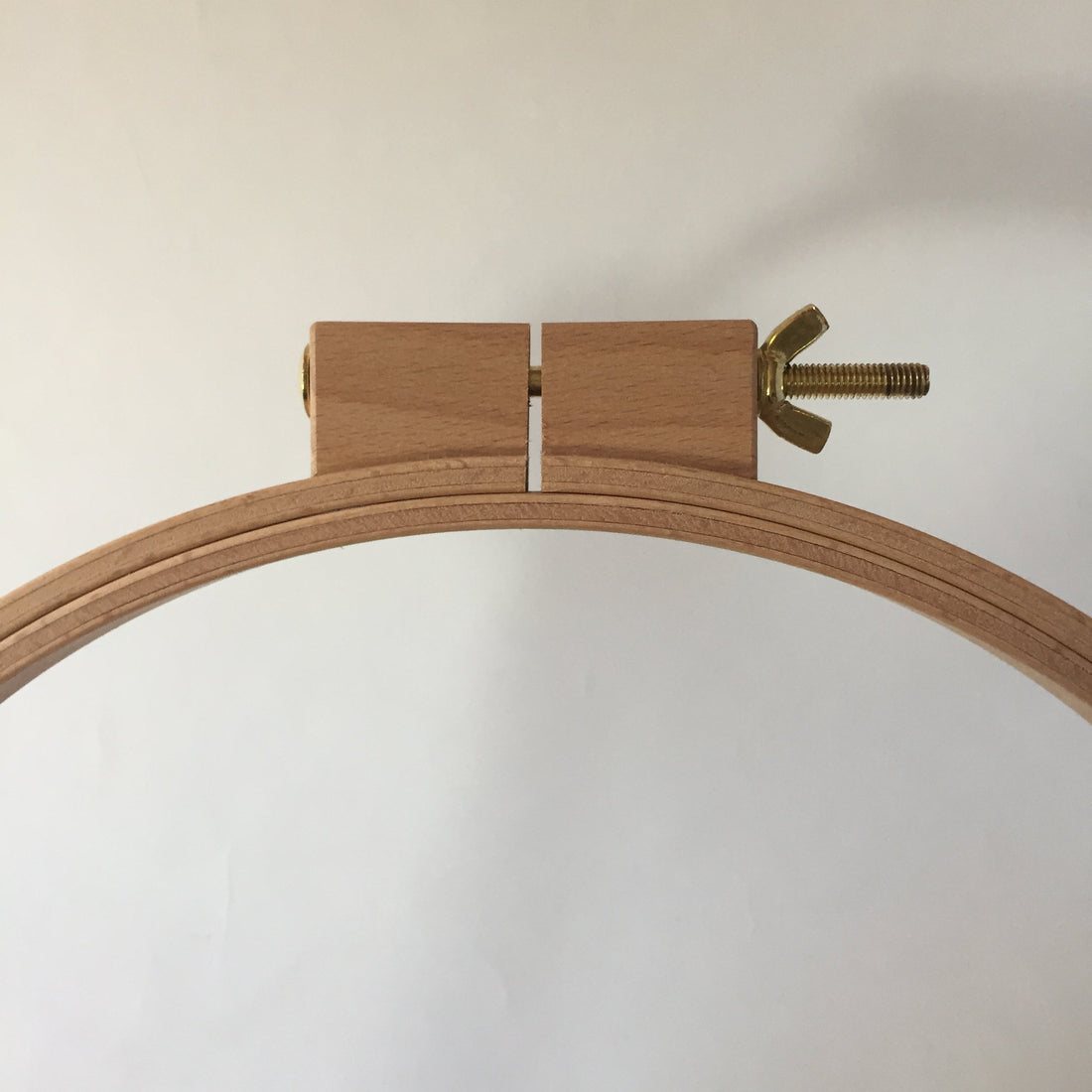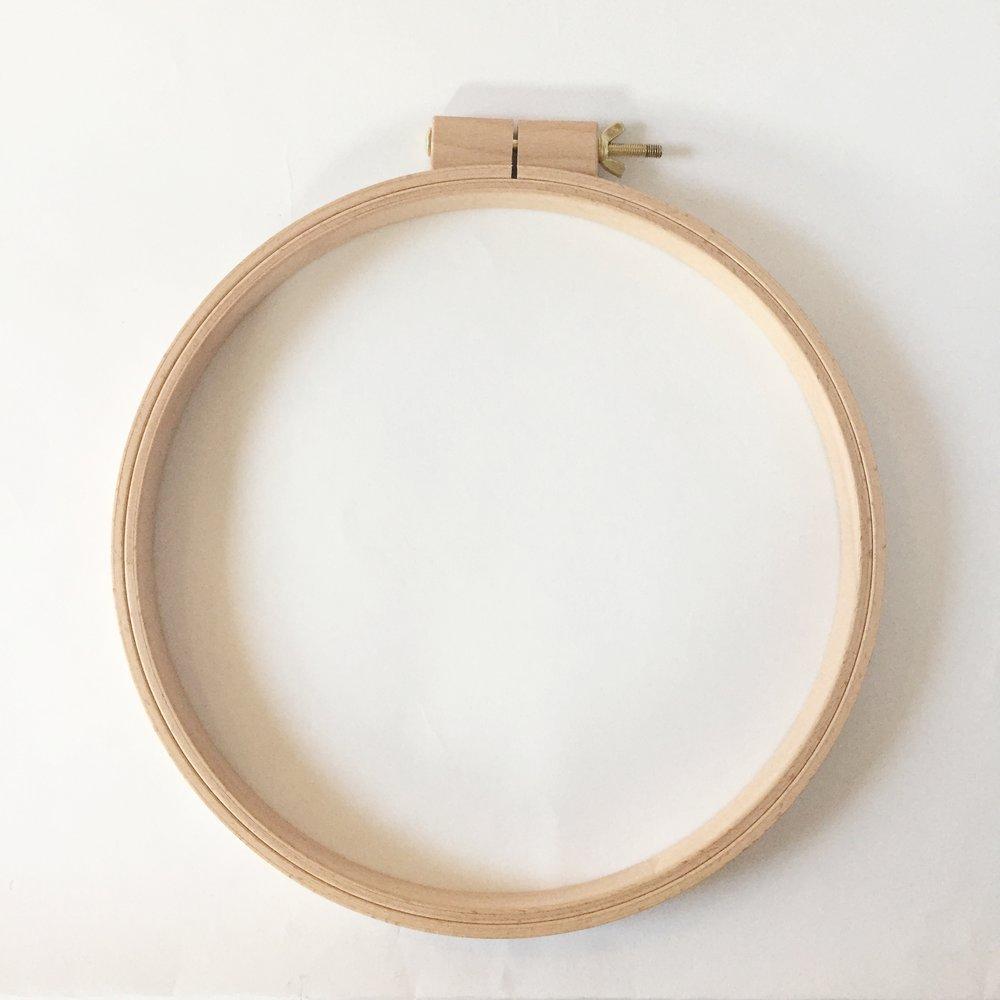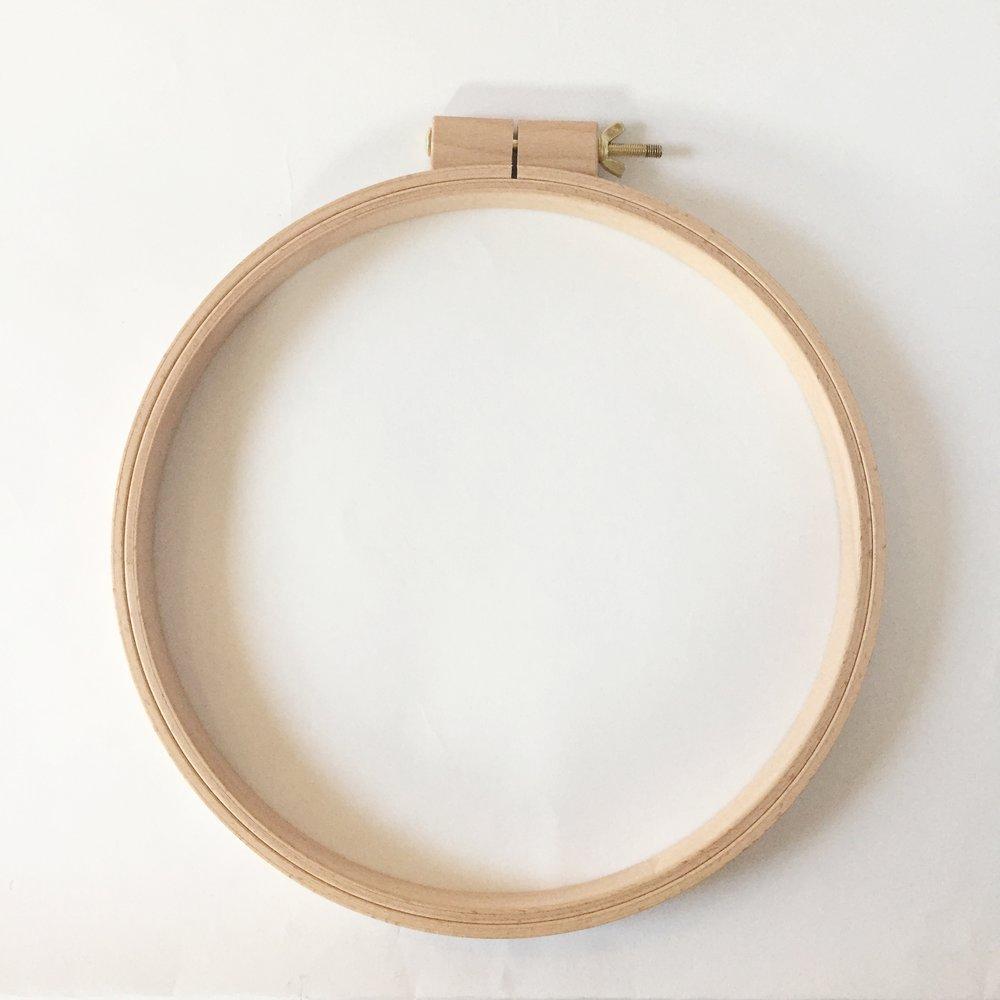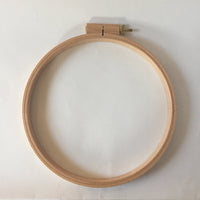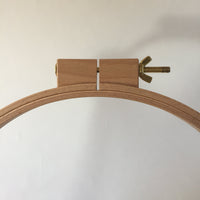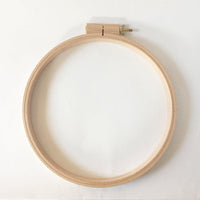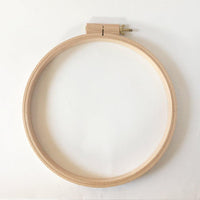 The finest quilting hoops I have ever seen!
You will immediately notice the smooth frame as well as how easy it is to finger tighten the hoop. And the quality craftsmanship really shows -- from the hard wood frame made of German beech to the brass screw and wing nut. This hoop will last a lifetime. 
Dimensions: 24mm wide and available in the following diameters:
No.8 -- 

11.8"   

No.9 -- 

14.2"   

No.10 -- 

15.7" 

No.11 -- 1

9.7"  

No.12 -- 

23.9"  

No.13 -- 

27.5" 
Made in Turkey