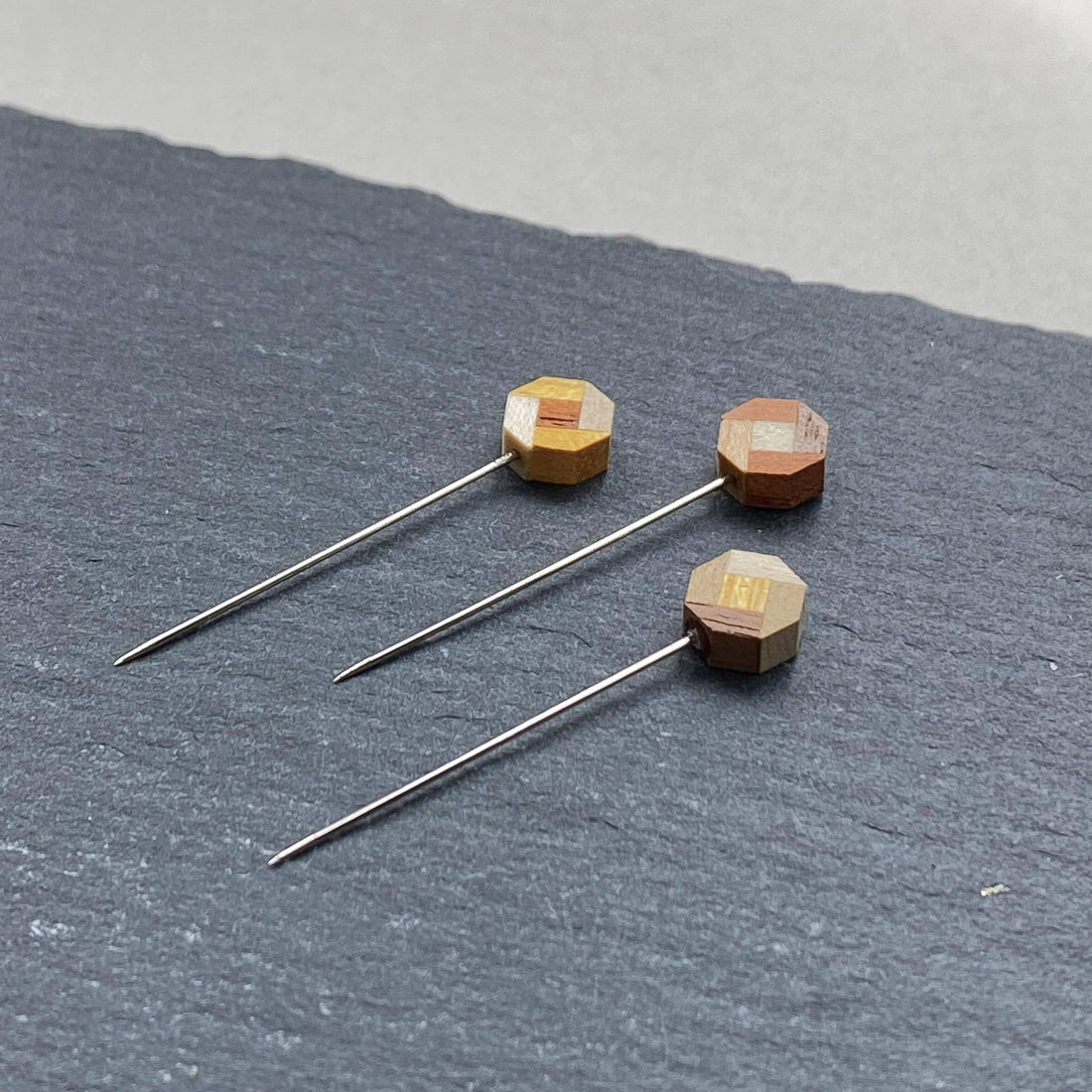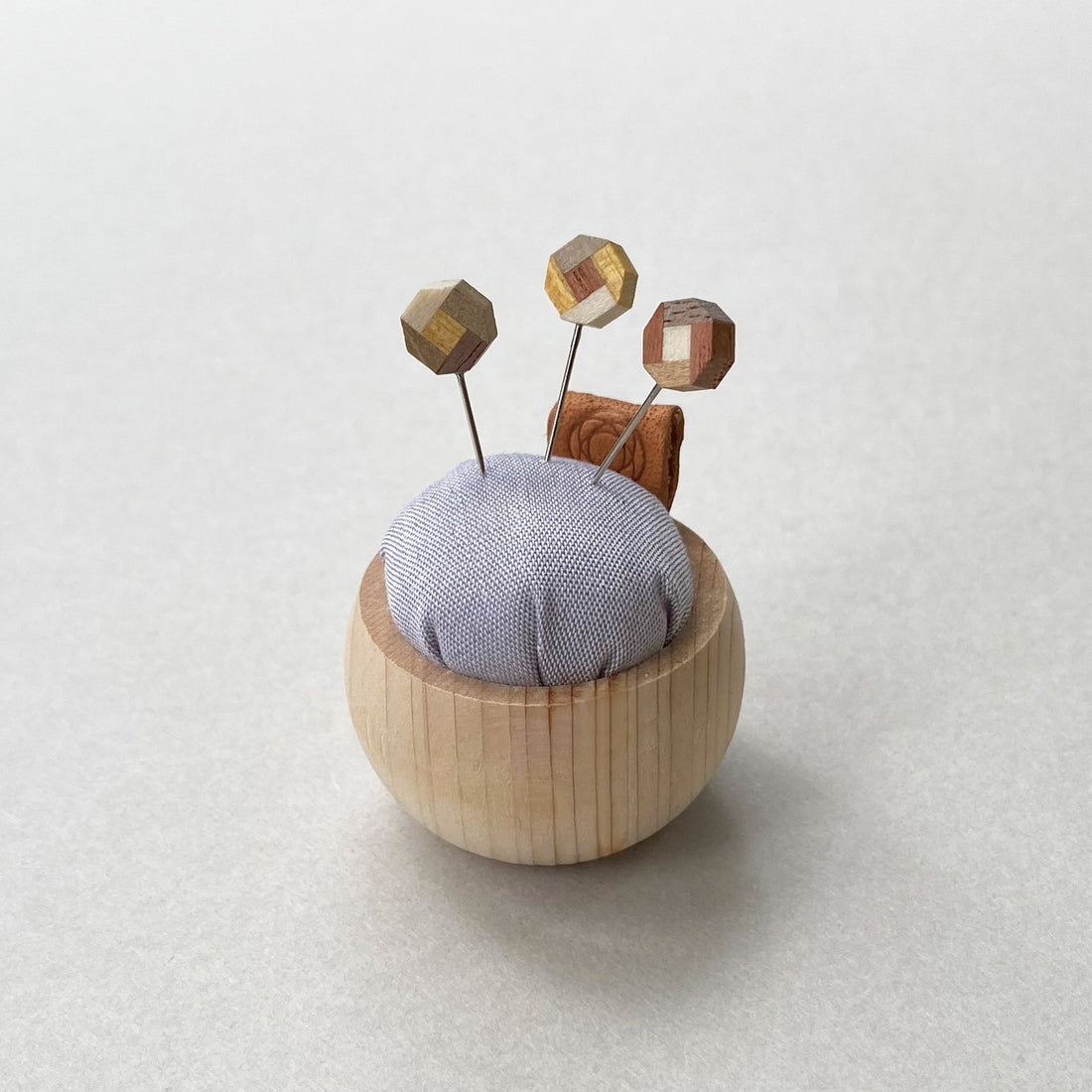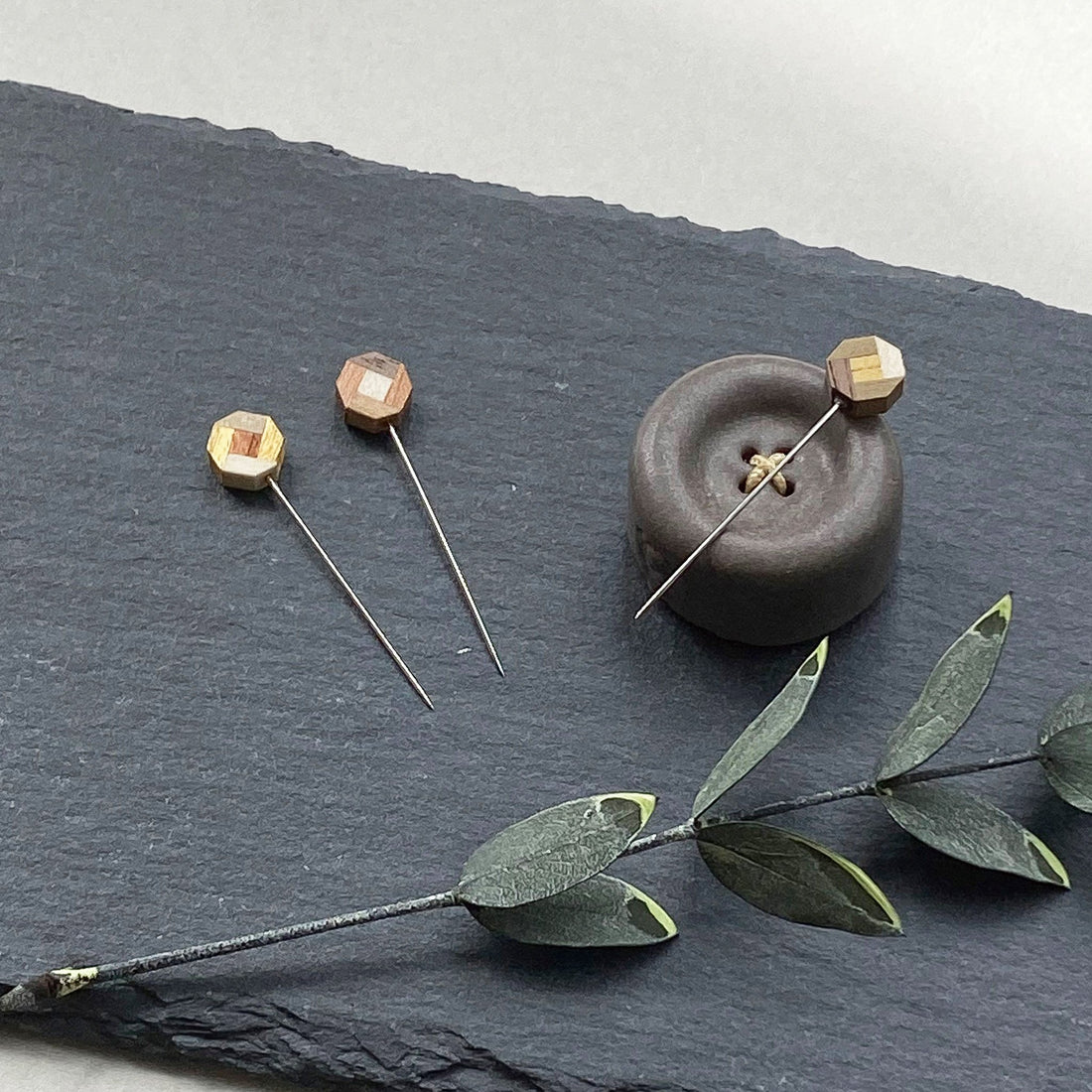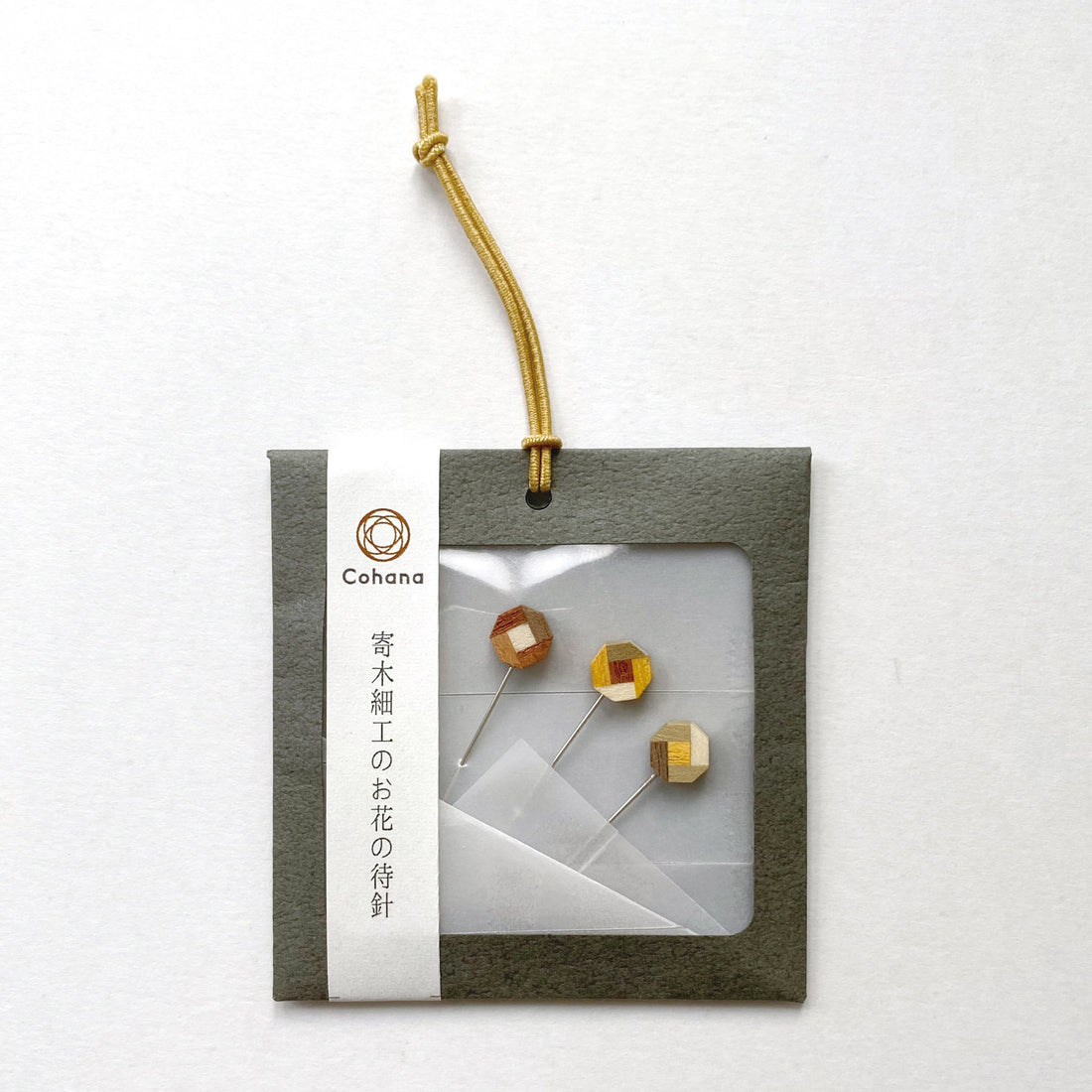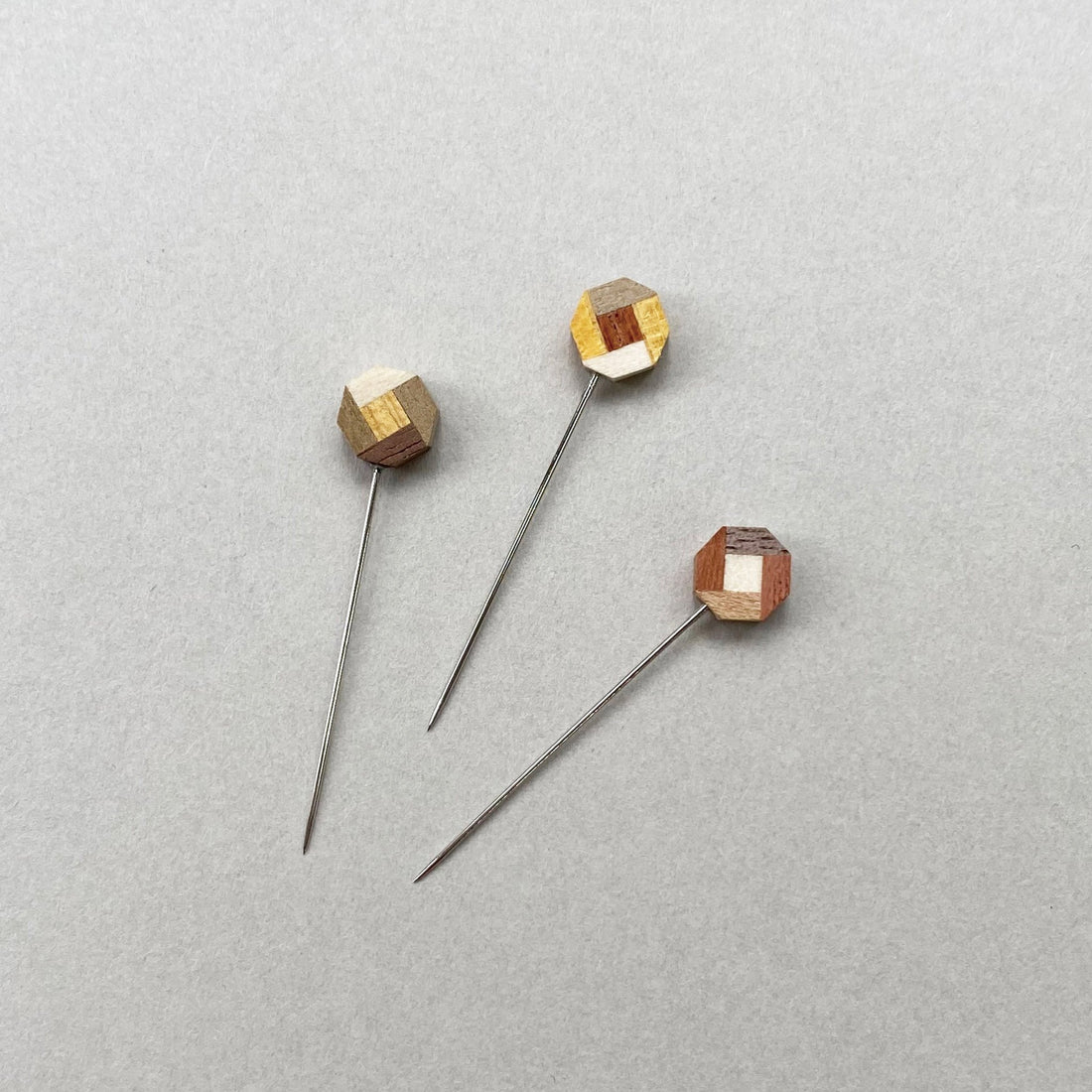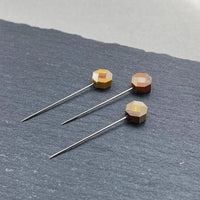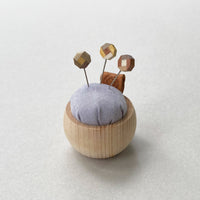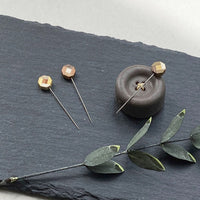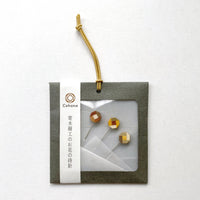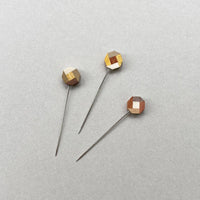 The parquet wood pin heads have a soft natural color, unique to each individual tree's wood, imparting a gentle look.

The pins themselves are supple yet durable and made in Hiroshima, a city with a 300 year history of needle production.
We are very particular about the thickness and length of each needle, ensuring they easily and smoothly pierce cloth.
Hakone parquet is a traditional craft used to make boxes and other products by combining the varying colors of different woods to create diverse patterns and designs.
Using this delicate parquet technique by Yosegi Koubou Ag, a Hakone-based parquet craftsman, we created a multi-colored flower shaped pinhead.
To pass along the technology and disseminate the appeal of this type of work, we participated in lectures and woodworking technology reconstruction projects overseas.
 Dimensions: Length:35mm, Thickness:0.5mm
MSRP: $16