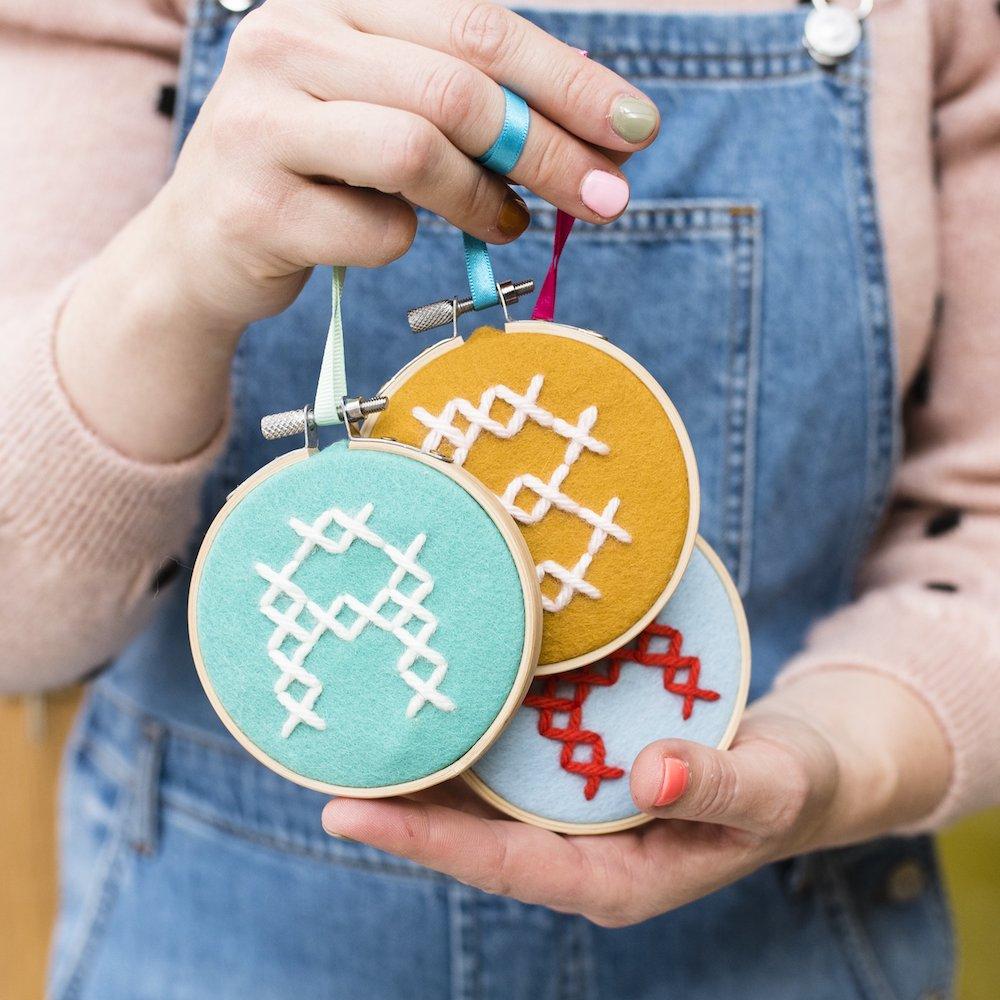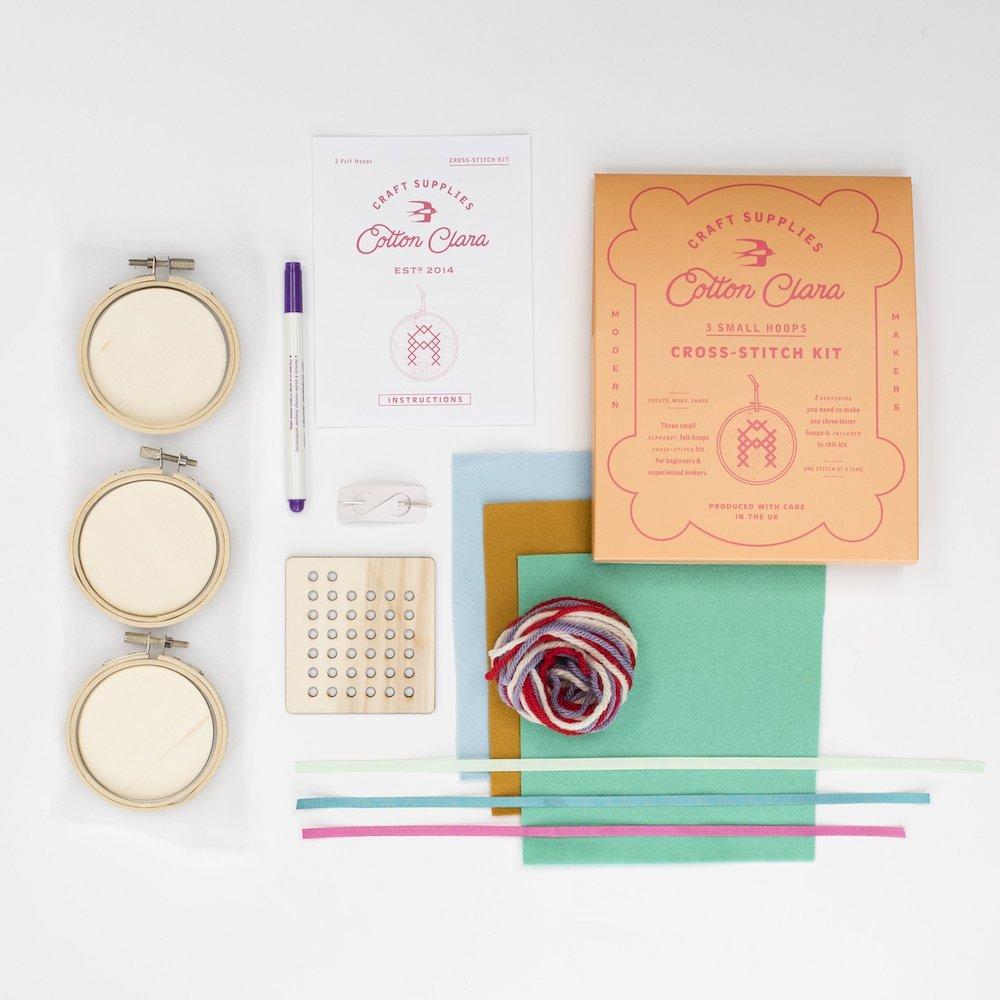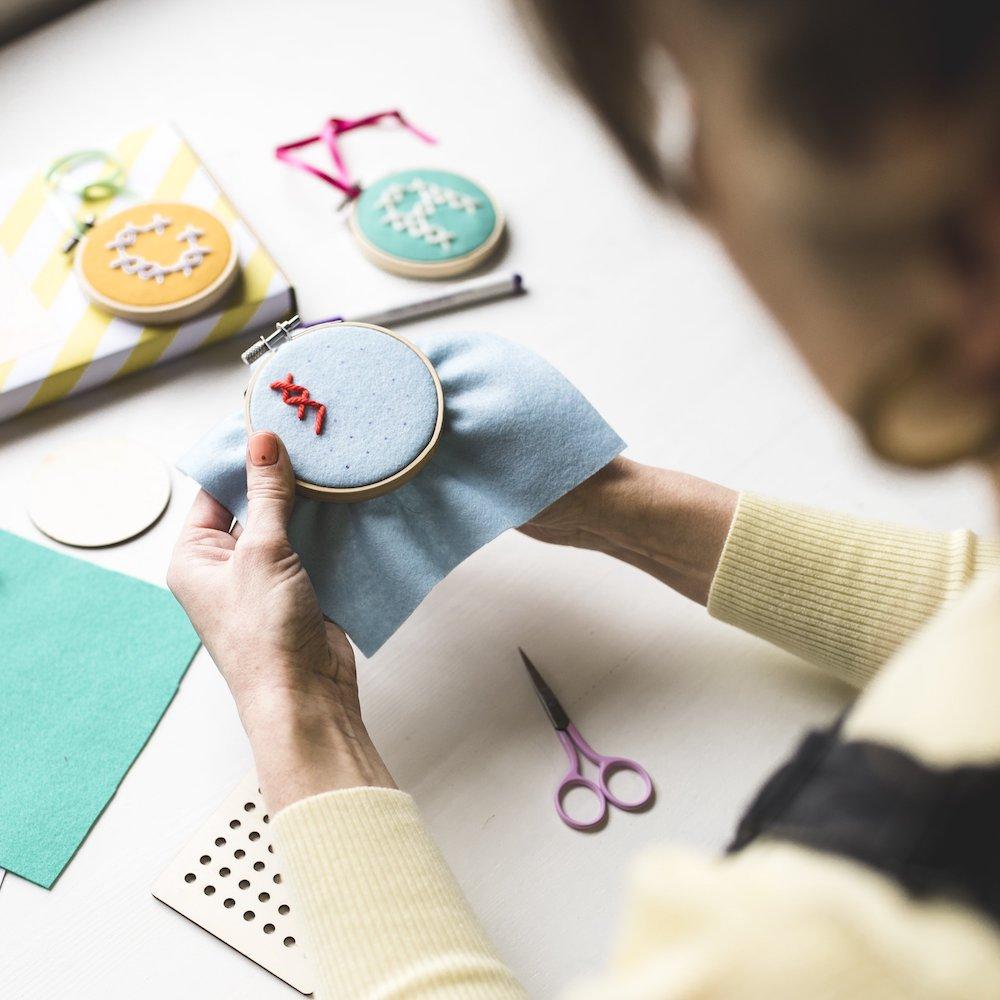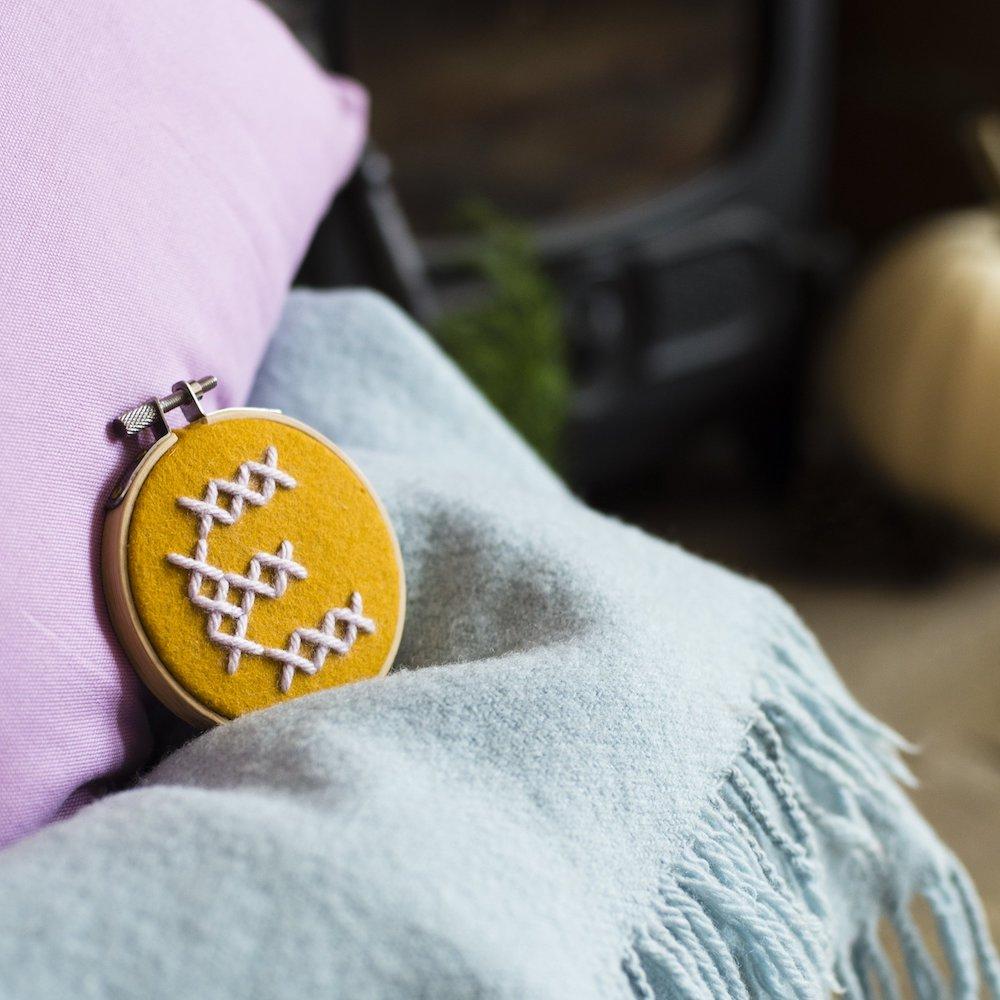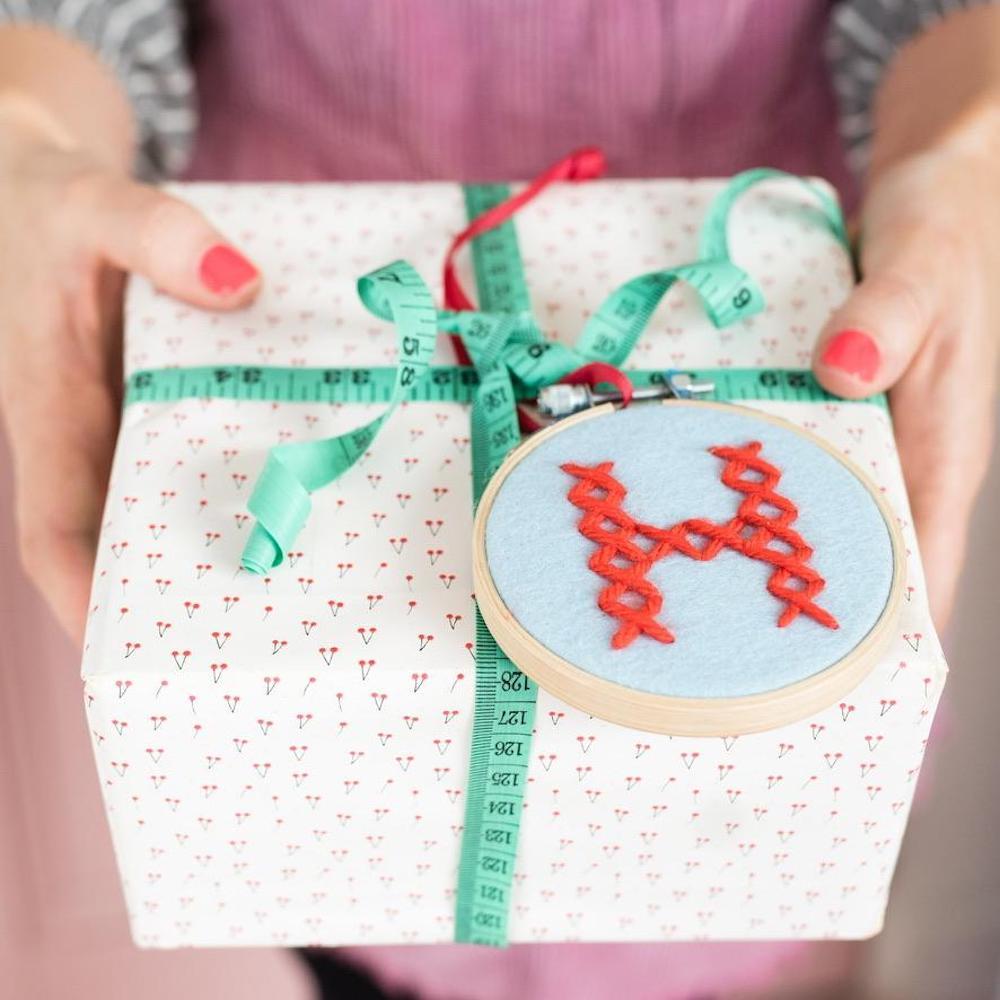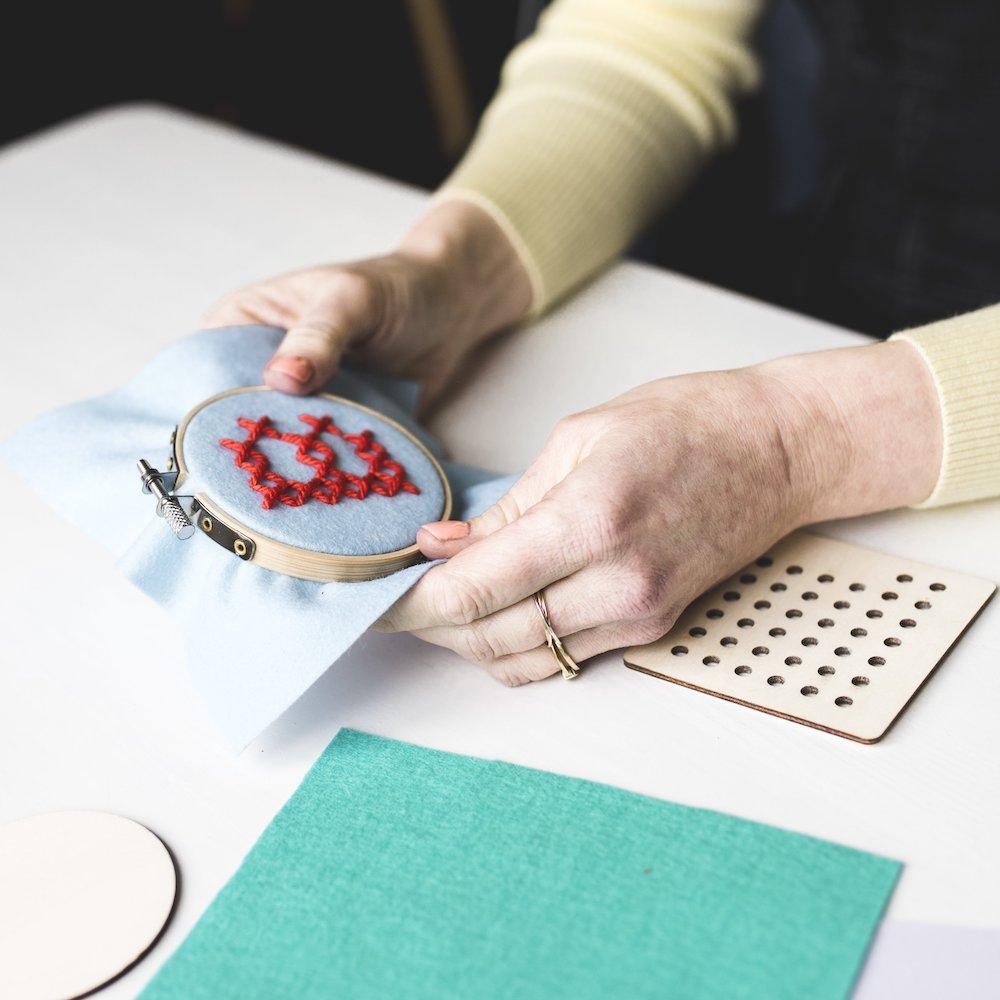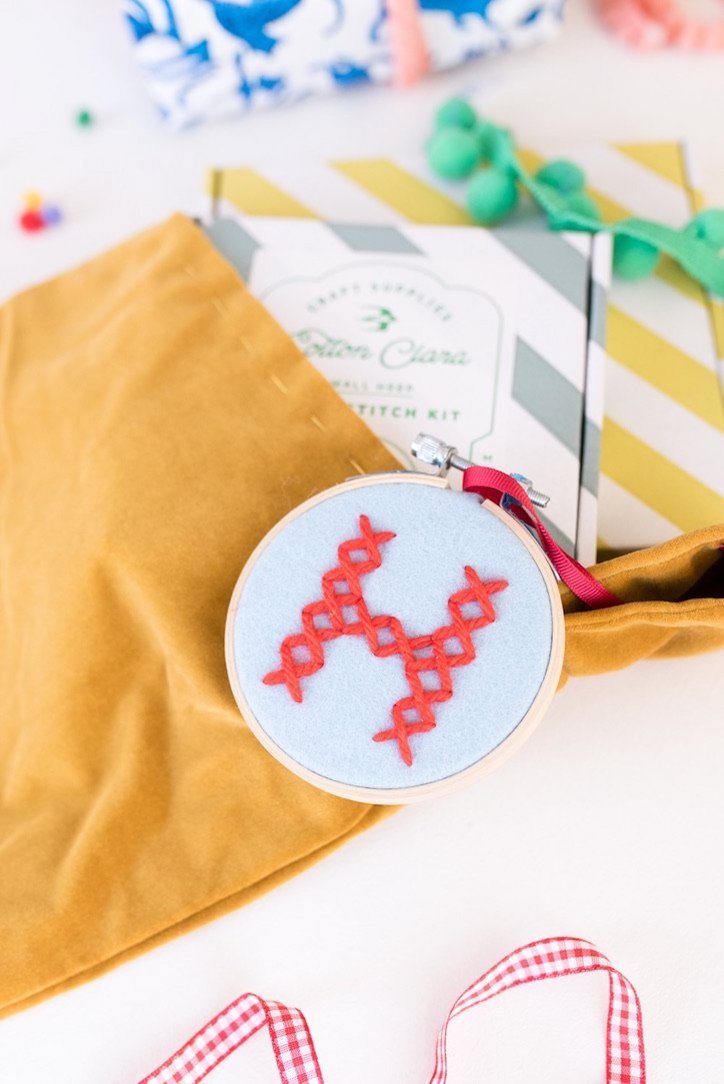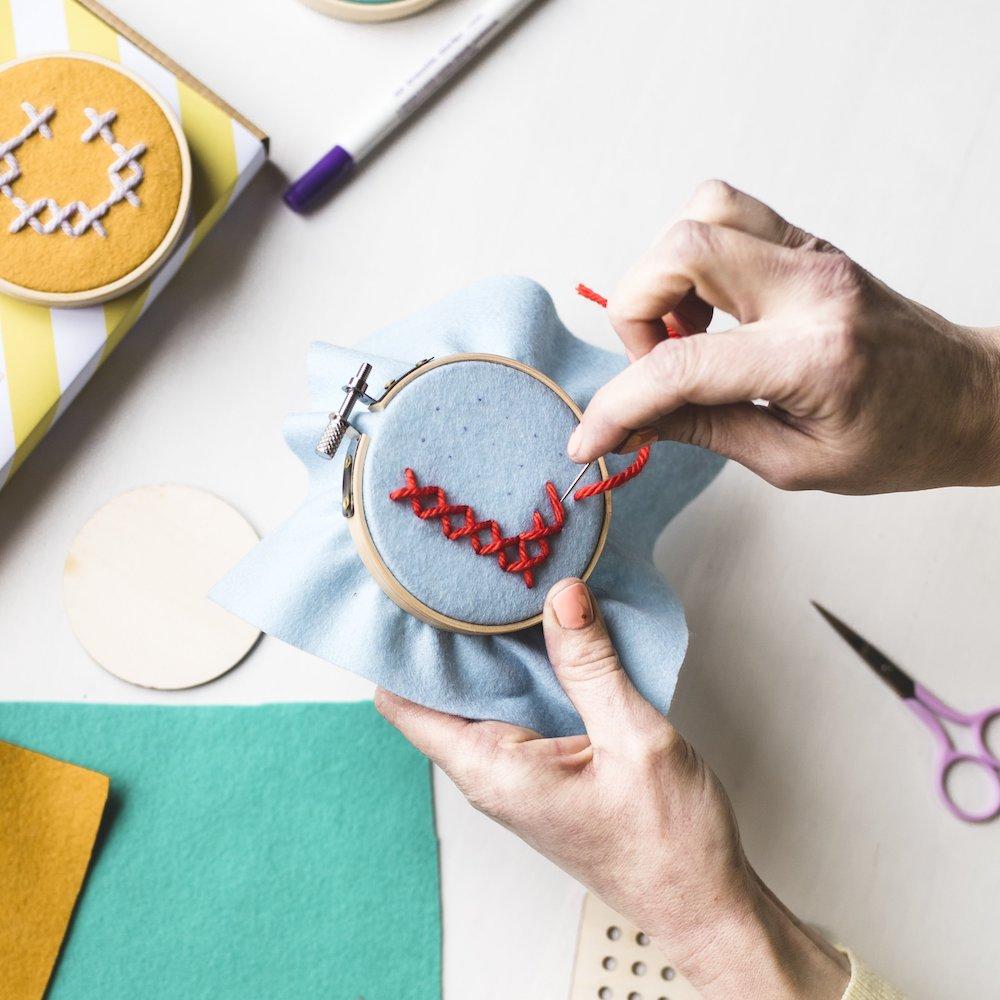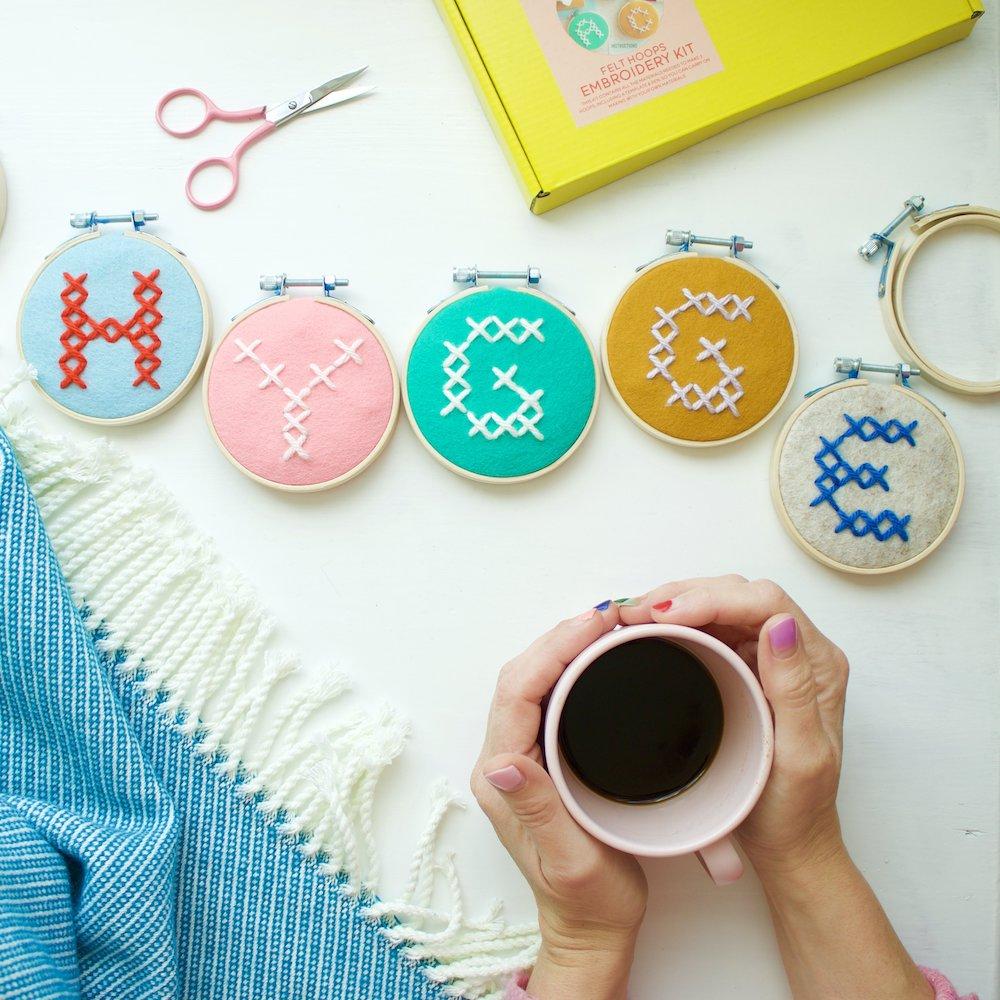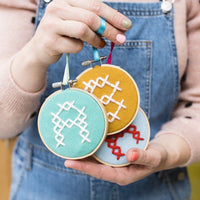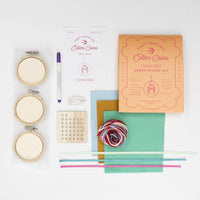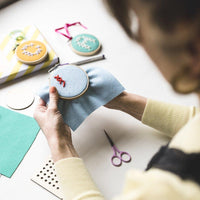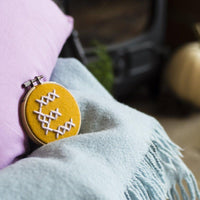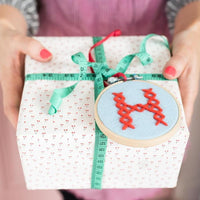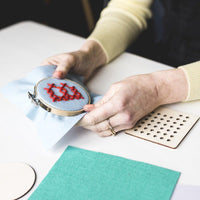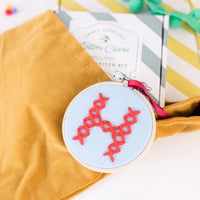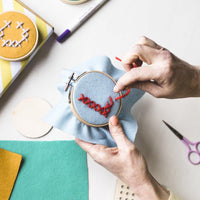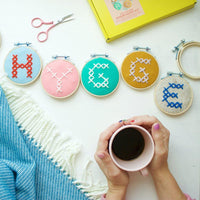 Alphabet Hoops Cross Stitch Kit
A really simple embroidery kit, including 3 x felt hoops for you to stitch the letters of your choice.
This is cross stitch but not as you know it! These chunky little hoops are part of a kit, allowing you to stitch three letters of your choice onto beautiful wool felt.
The kit contains green felt with cream thread, mustard felt with lilac thread, and pale blue felt with red thread. 
The kit contains one template that gives you the whole alphabet, just refer to the printed instructions. Because the kit contains a template and fabric pen, you can carry on making as many letters as you like, just use your own supplies or order extra hoops and backs. You don't have to stitch onto hoops, you could create a big sampler, or spell out names onto cushions - the possibilities are endless!
Embroidery kit for beginners

This embroidery hoop kit is recommended for beginners or experienced crafters. The stitch used for this kit is cross stitch, which is ideal for anyone who hasn't tried any embroidery before, but also a lovely kit for anyone who has.
What's in this embroidery kit?
Everything you need to complete this kit (apart from a pair of scissors) is included:
3 x embroidery hoops
Heart template
Air erasable pen 
100% wool felt in 3 colours

Embroidery needle
Embroidery thread in 3 colours 
3 x ribbon to hang
Wadding
Instructions
3 x backing disc (making it super easy to finish off and hang on your wall).
Embroidery kit details
Contemporary embroidery kit, made in and shipped from the UK
3 x wooden hoops measuring 9cm each 

Ideal for embroidery beginners
The embroidery kit is packaging in our beautifully designed envelope with a sticker designed to tell you exactly what's inside the kit
Plus all of our packaging is fully recyclable, and contains no plastic