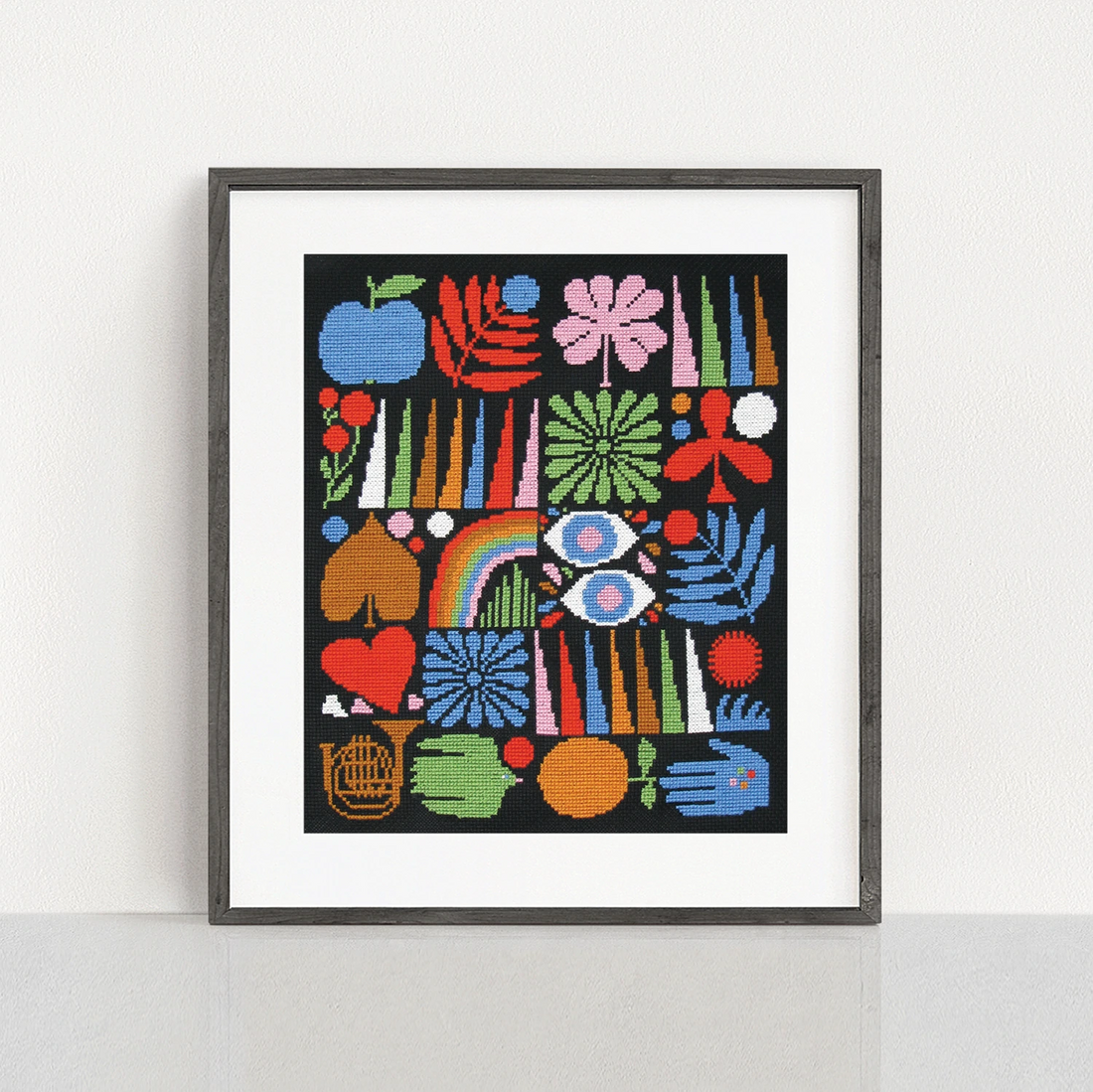 Joyful Grid Cross Stitch Kit
JOYFUL GRID is a gorgeous cross stitch kit based on the work of artist and illustrator Lisa Congdon. Lisa often uses quilt motifs in her work, incorporating whimsical details and lots of bold, bright color. Her unique personal style and iconography is all over this design – and it's really fun to stitch, too!

If you've never tried cross stitch because a) it looks hard, or b) you had no idea you could find this kind of amazing cross stitch pattern – this kit is for you! Believe it or not, JOYFUL GRID is a great project for someone just learning, because you can finish each little square pretty quickly (SO satisfying!) and since it's all divided into tidy little blocks, the chart is super easy to follow.

This kit comes with everything you need: 14-count white aida fabric, floss, hoop, needle and stitching chart. All packaging is recyclable and/or reusable.

Finished size: 8.5" x 10.5"
Frame not included
Designed by Lisa Congdon, made into a pattern and product by Lauren at Budgiegoods. All work copyrighted © by Lisa Congdon.