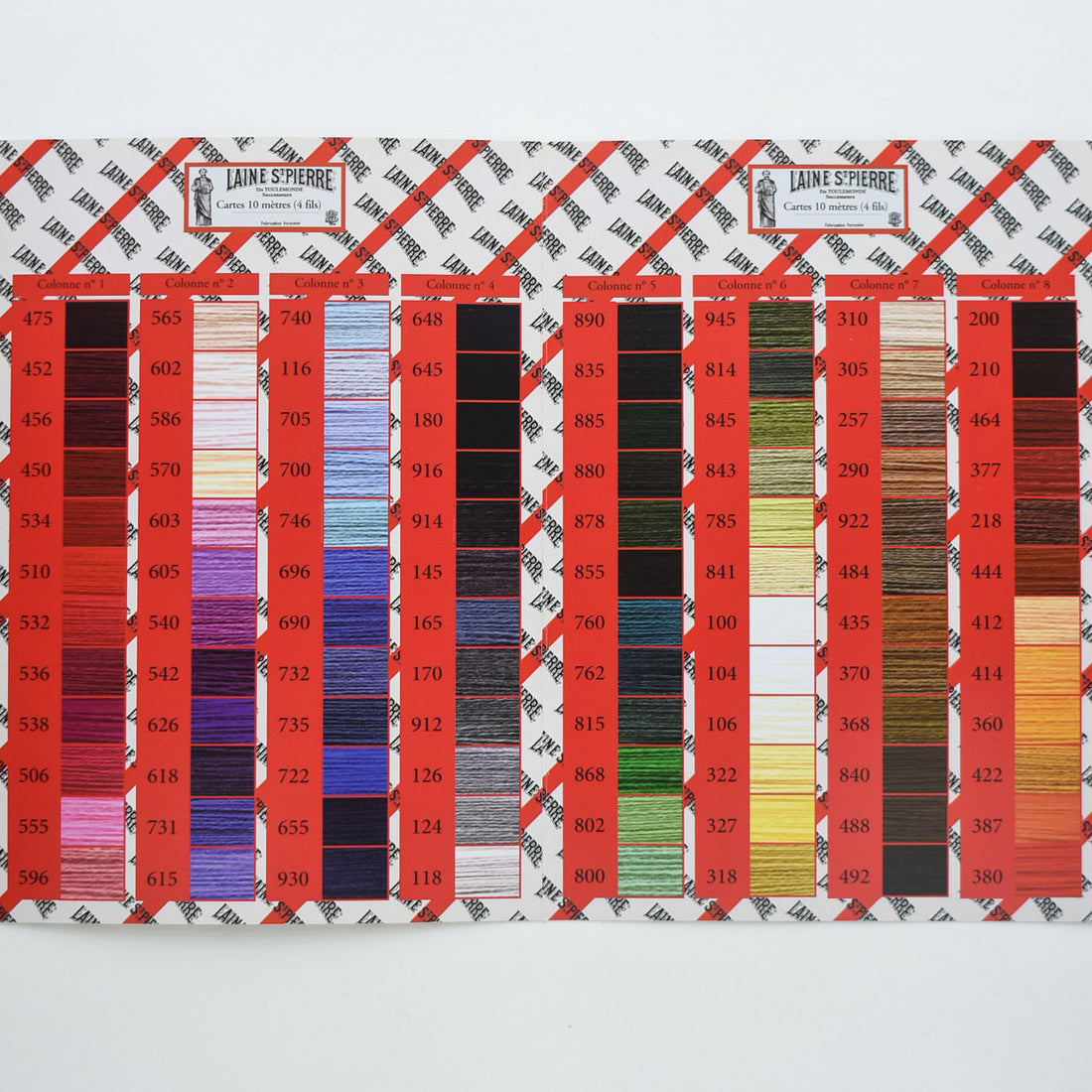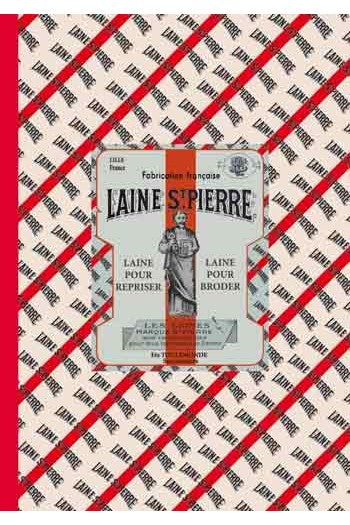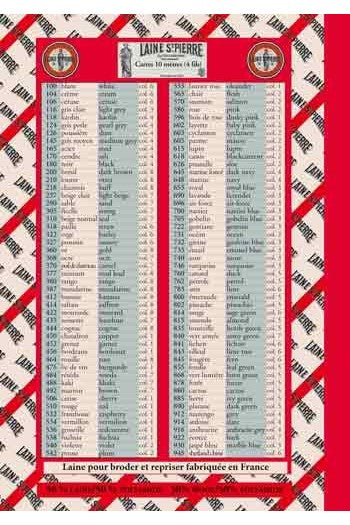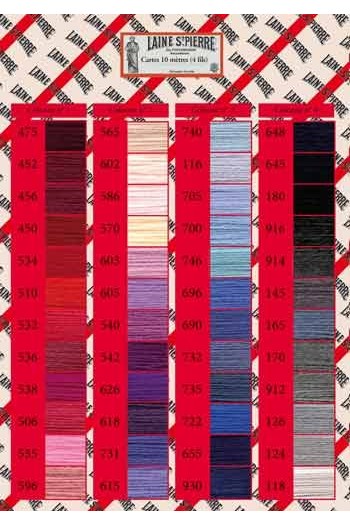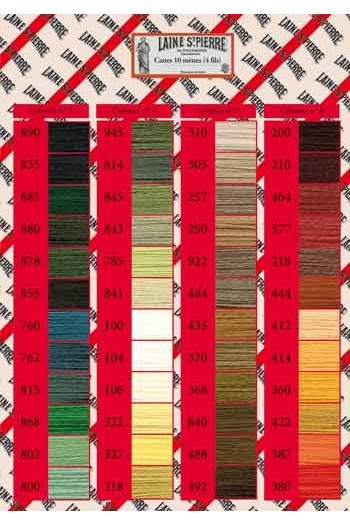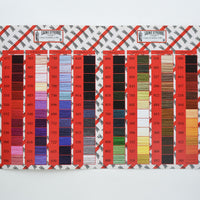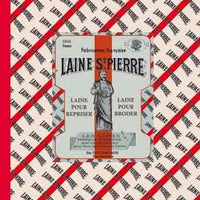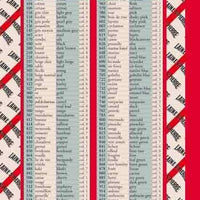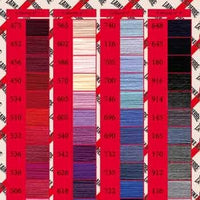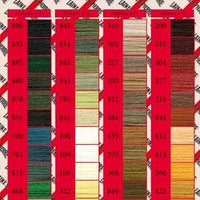 Thread Color Chart -- Laine St-Pierre thread
This colour chart presents the 96 colours available in Laine Saint-Pierre.

It's printed on 300g cardboard and folded in two. On the back, a list of colours in ascending order, to make finding the colours on the card easier.
Much care has been taken in the high quality print of this card, however there can be a slight difference in the actual colours and the representation.
Laine Saint-Pierre was originally used for darning and is made up of four strands. It is, however, strongly recommended for embroidery - traditional or cross stitch. It is a delight to use and has a lovely matt finish.
Made from half wool, half polyamide, Laine Saint-Pierre is extremely solid and the colours do not run.