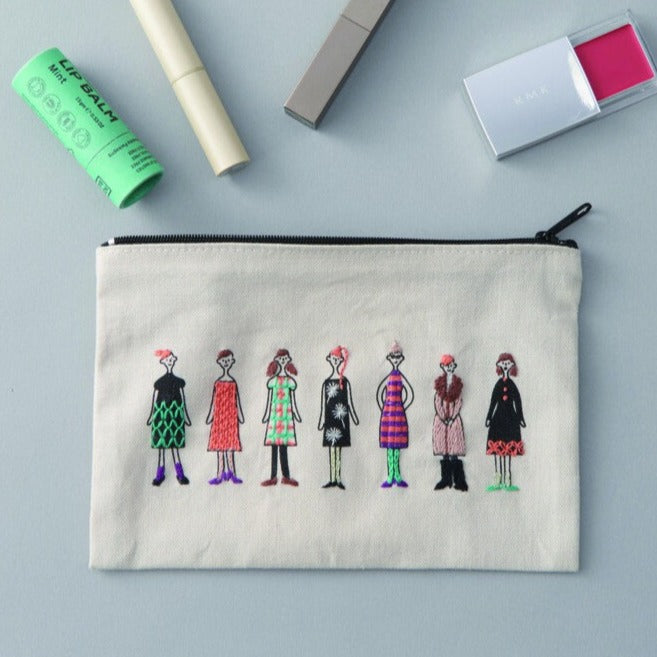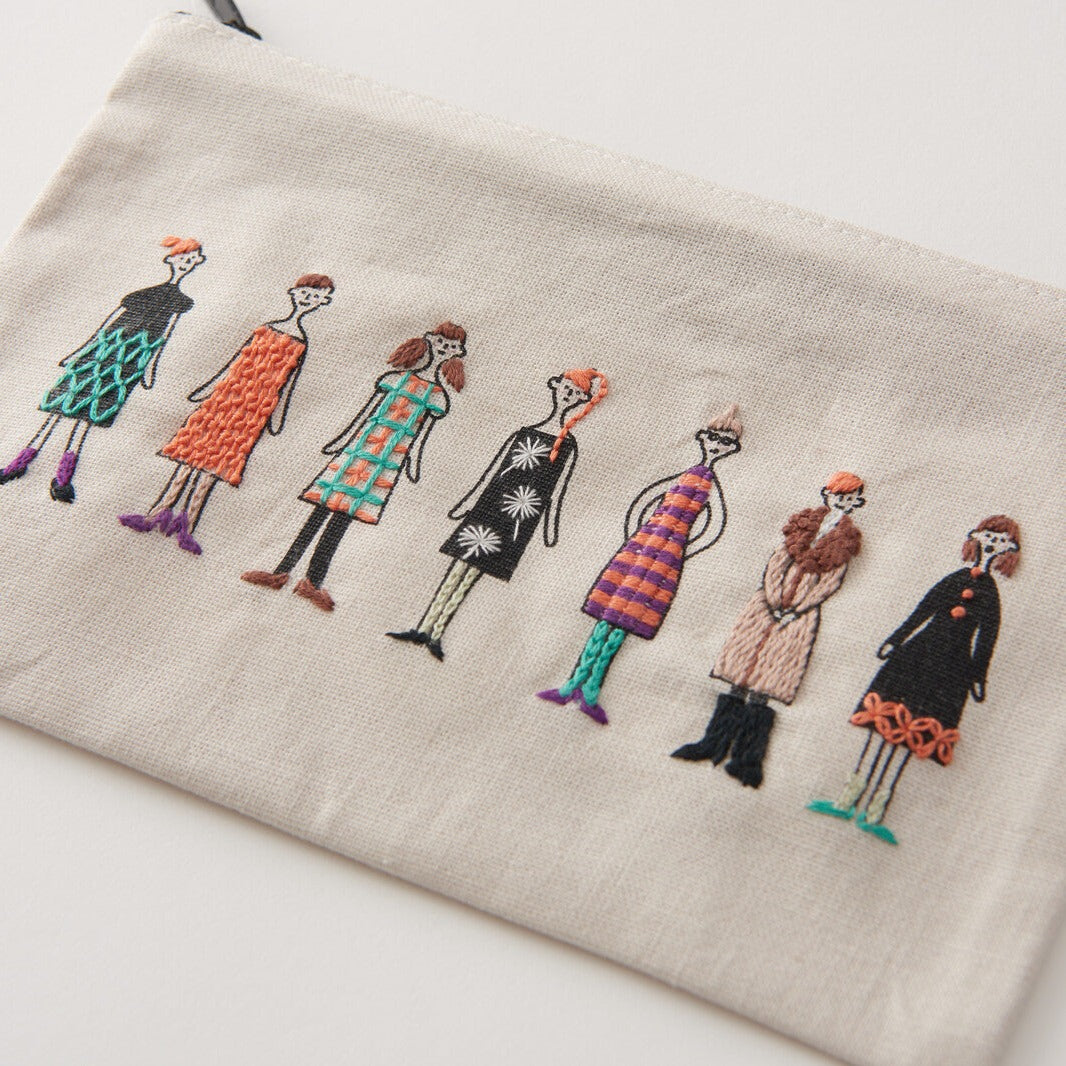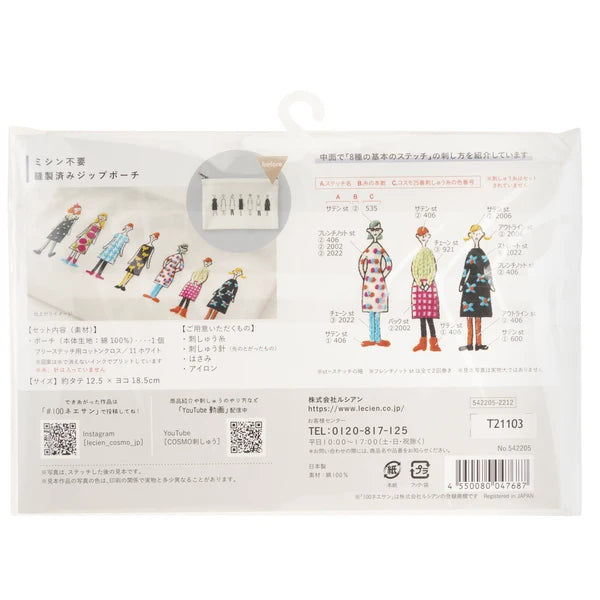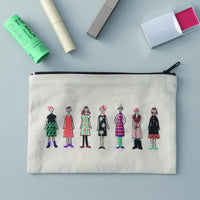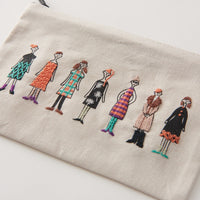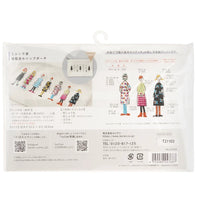 Personalize the wee fashionistas on your your daily carry -- embellish this amazing pre-sewn pouch!

The line drawing on the high-quality cotton fabric gives you the freedom to stitch and/or paint the design any way you'd like.
Everything is pre-sewn. No sewing machine required! No fighting with difficult zippers!
Use as a makeup pouch, a pen case, or stationery organizer. Text includes 8 basic stitches and a stitch guide (great images and written in Japanese).

Approx. 12.5 cm (5 in) H X 18.5 cm (7.25 in) W