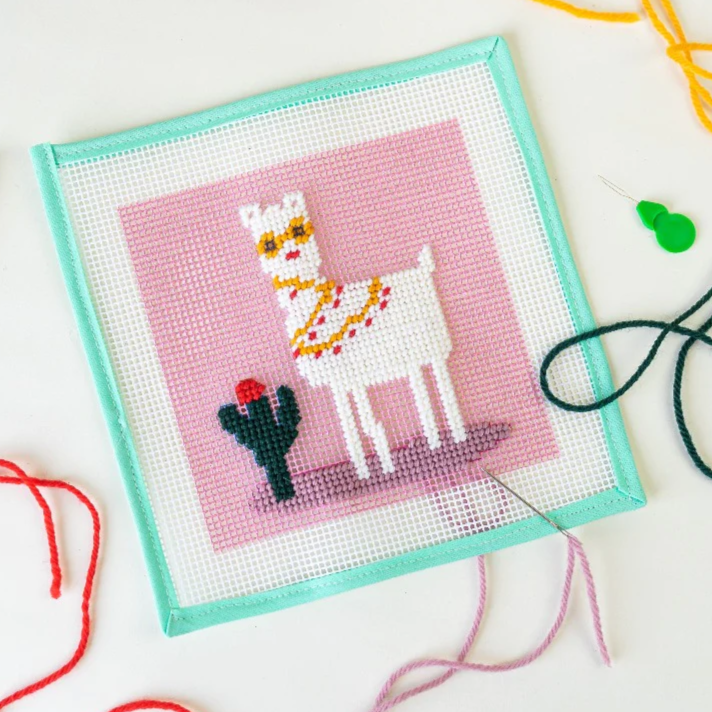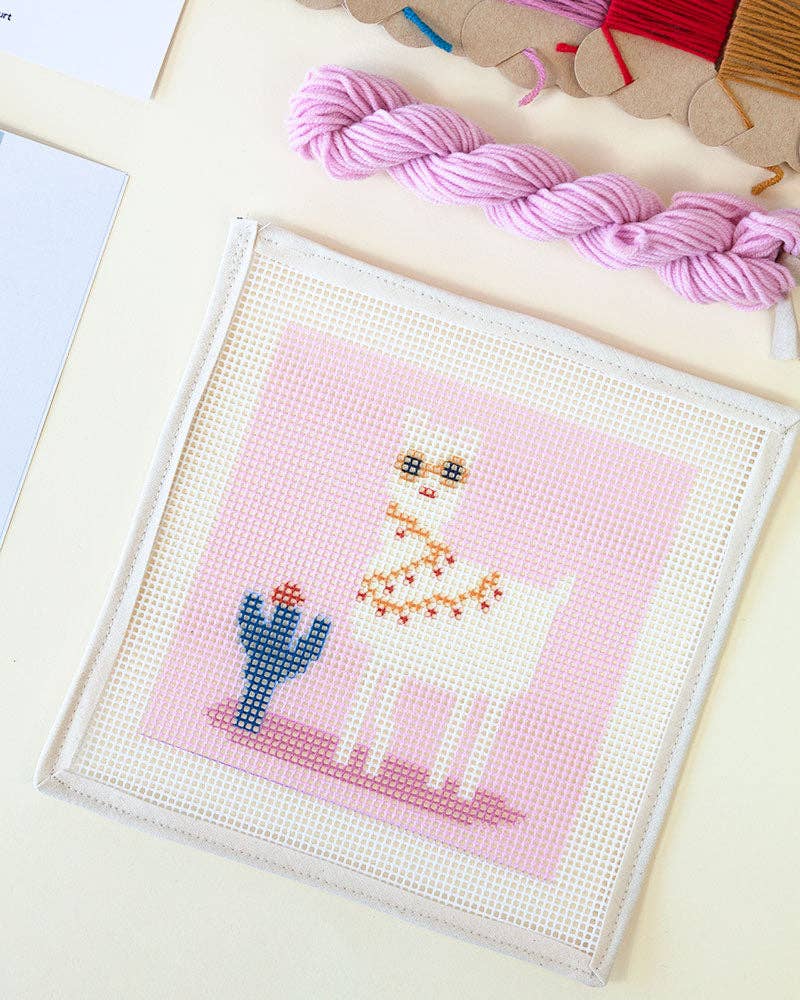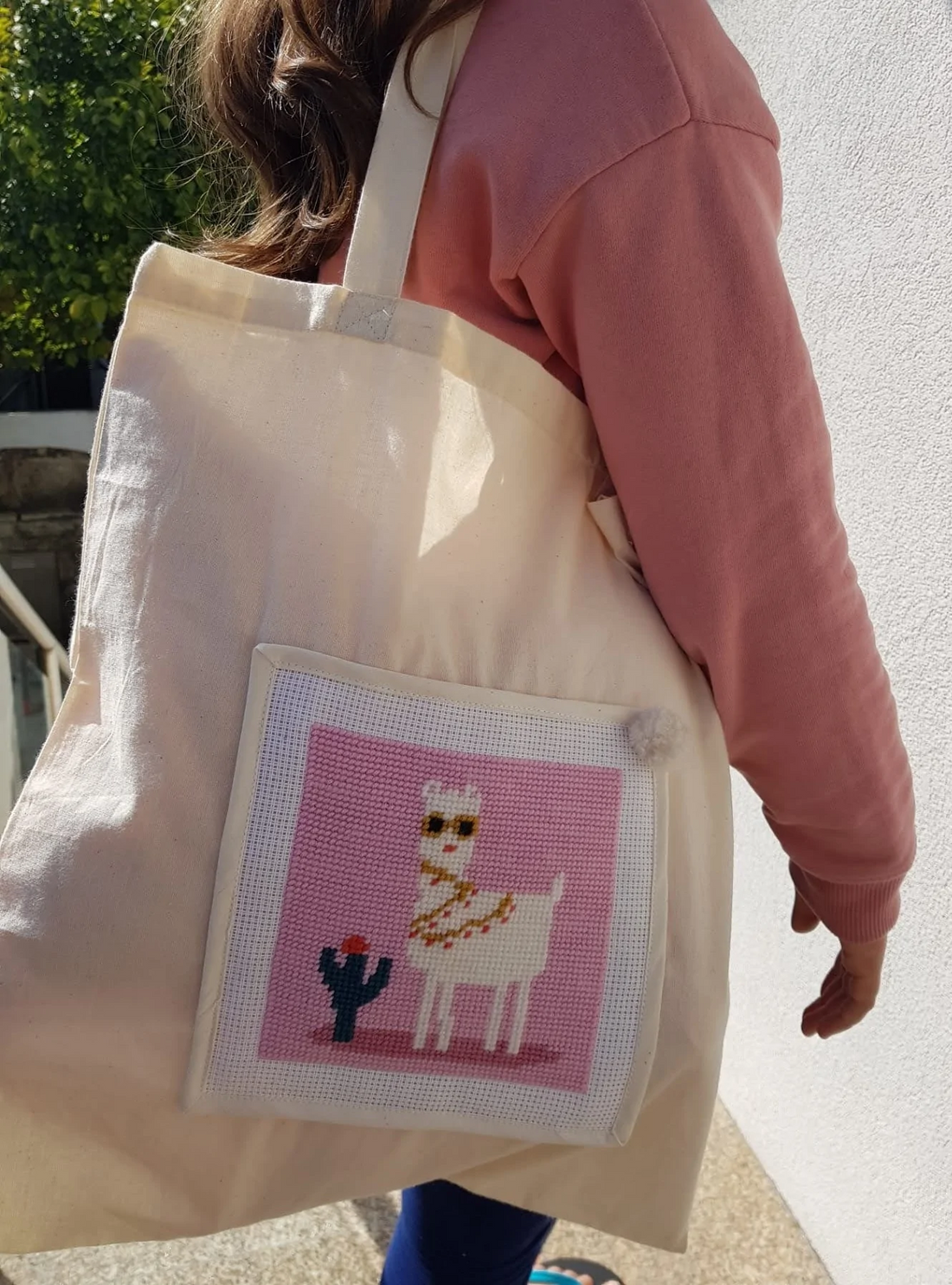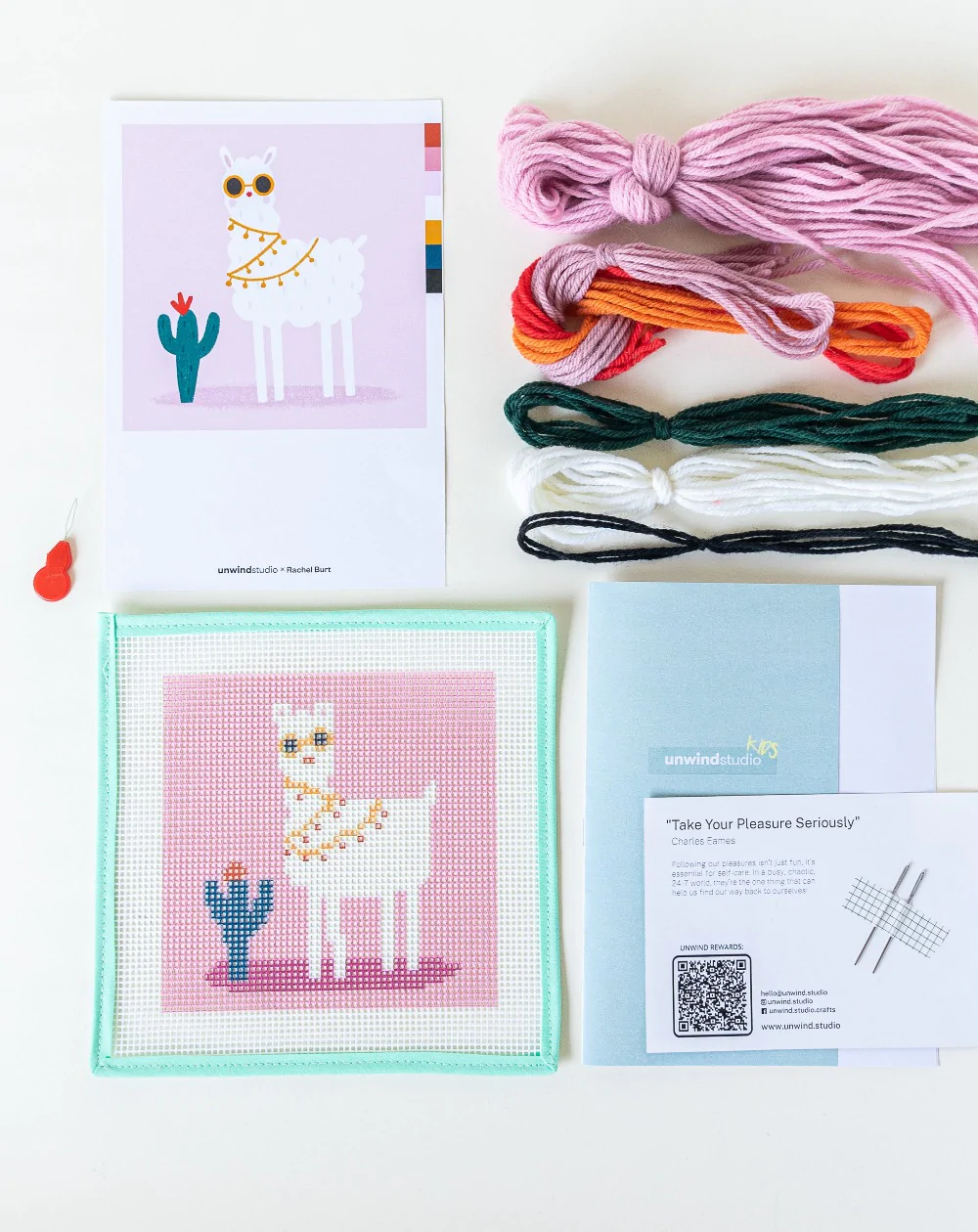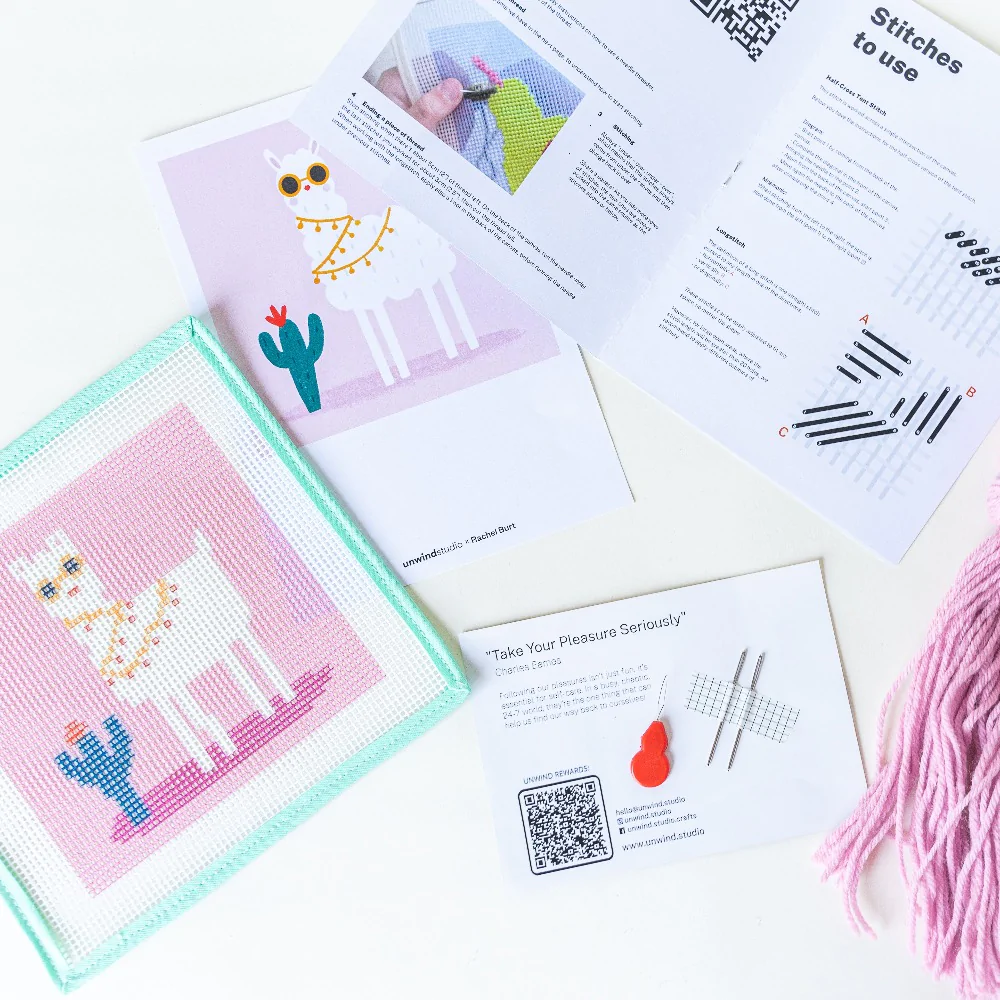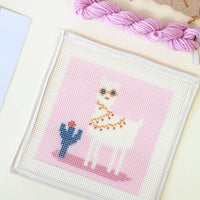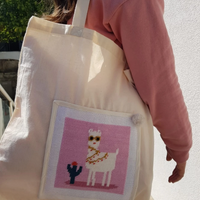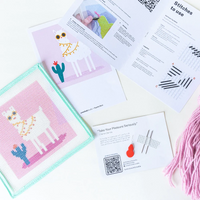 No Drama Llama Needlepoint Kit for Kids
"No Drama Llama" is a cute llama design for your child to learn how to needlepoint! This animal needlepoint design is printed directly on the canvas and it has a large mesh size; so it is easier to embroider, and there's even a colorful needle threader! Needles provided have blunt ends so are safe for children to use. 
About our needlepoint design
Printed design size: 14x14 cm / 5.5x5.5 in canvas
Recommended stitch to use: half-cross tent stitch
This DIY needlepoint kit for kids includes:
Needlepoint canvas (10 holes per inch) with the design printed on it
 00% natural Wool threads
2 tapestry blunt needles
A colorful needle threader
"How to Needlepoint" booklet Age:
Recommended for children 6 years old and older
Not suitable for children under 3 years old. Contains a needle, and risk of choking hazard due to small parts that can be swallowed.