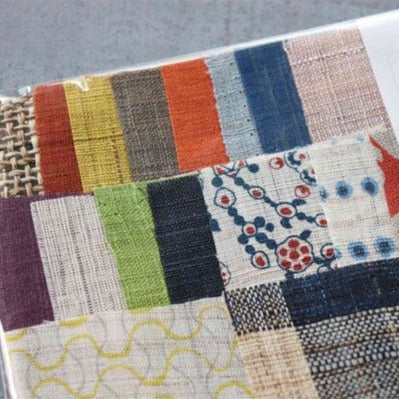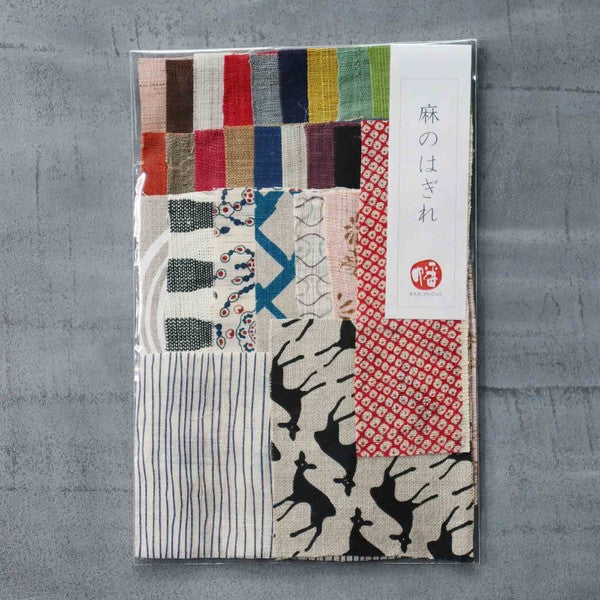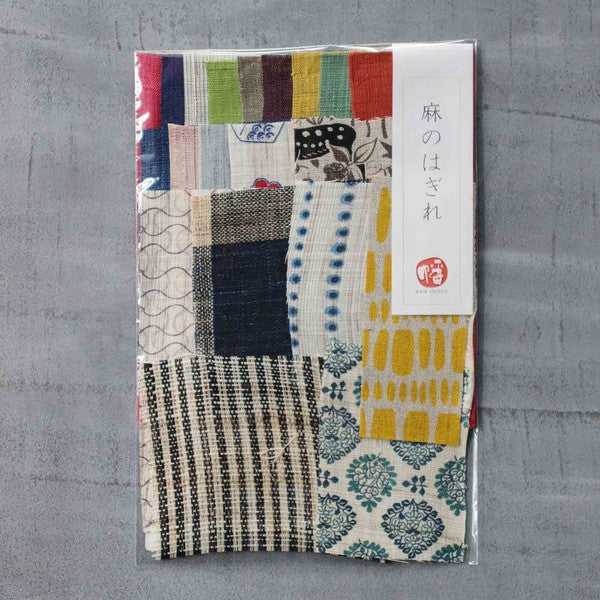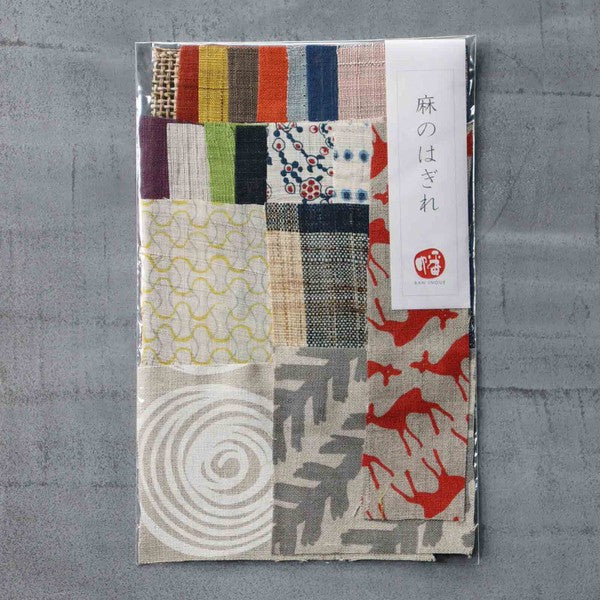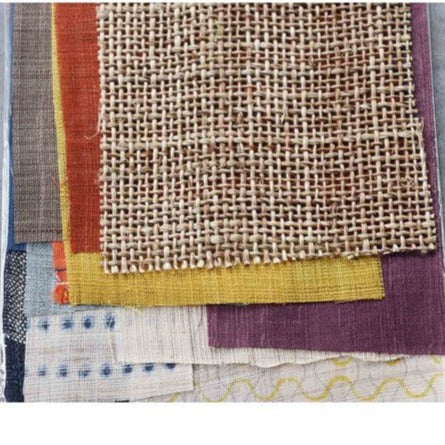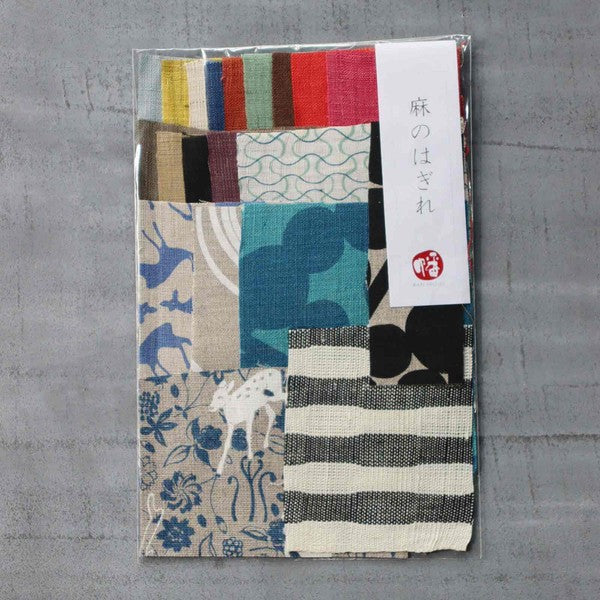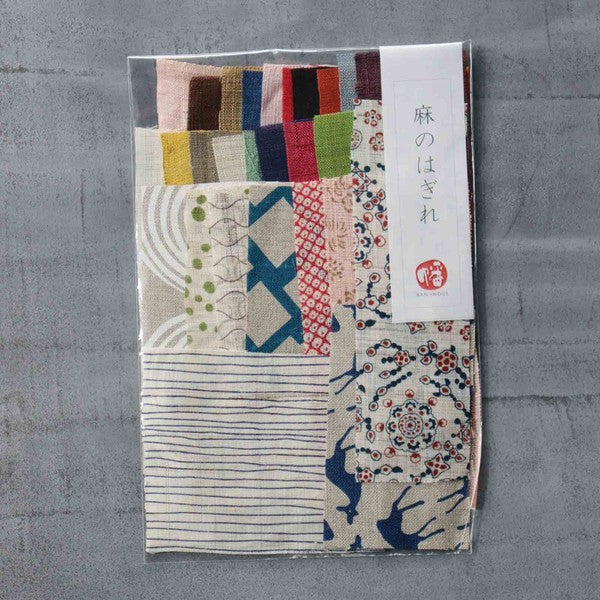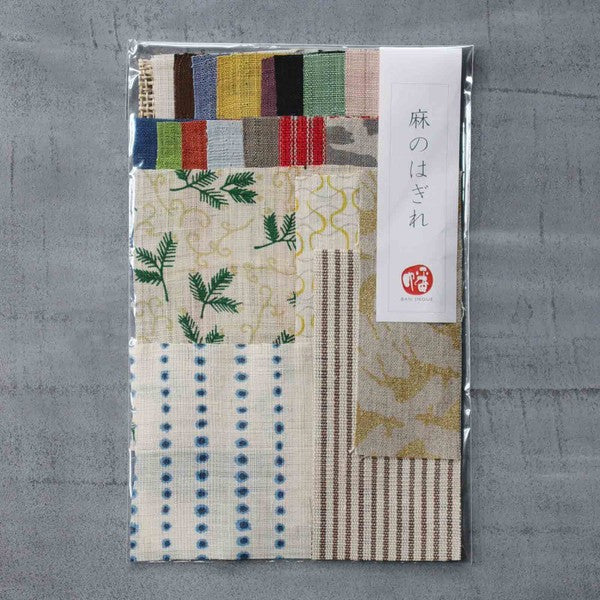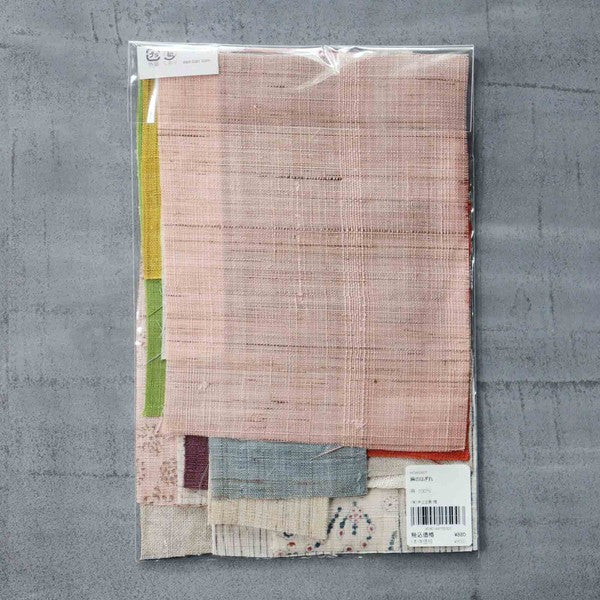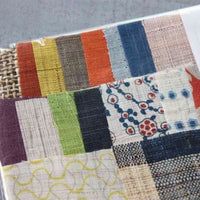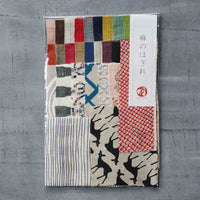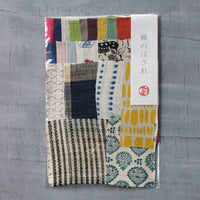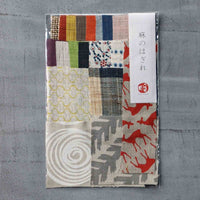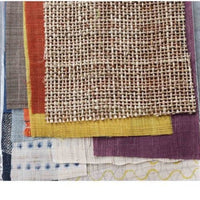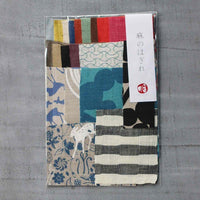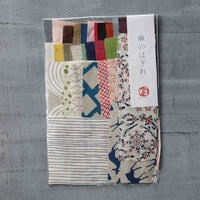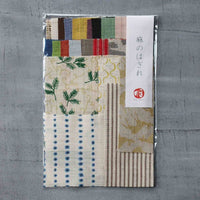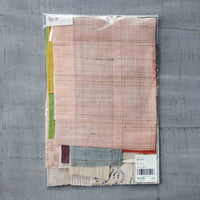 Hagire Japanese Scrap Pack
A gorgeous set of Asoji Hagire fabric patches!

You can use them in various ways -- for patchwork, mending, and more.
Various plain and patterned hemp, cotton, linen, etc. fabrics are included. There may also be rare fabrics in this set, such as hand-dyed, hand-spun, and/or hand-woven linen.

The contents are arranged in a transparent bag so that they can be easily seen.
Many people give them as gifts to their friends who like handicrafts.

Colors and patterns vary. The photos show examples, but are for reference only.

Package size 17cm (width) x 25cm (length)