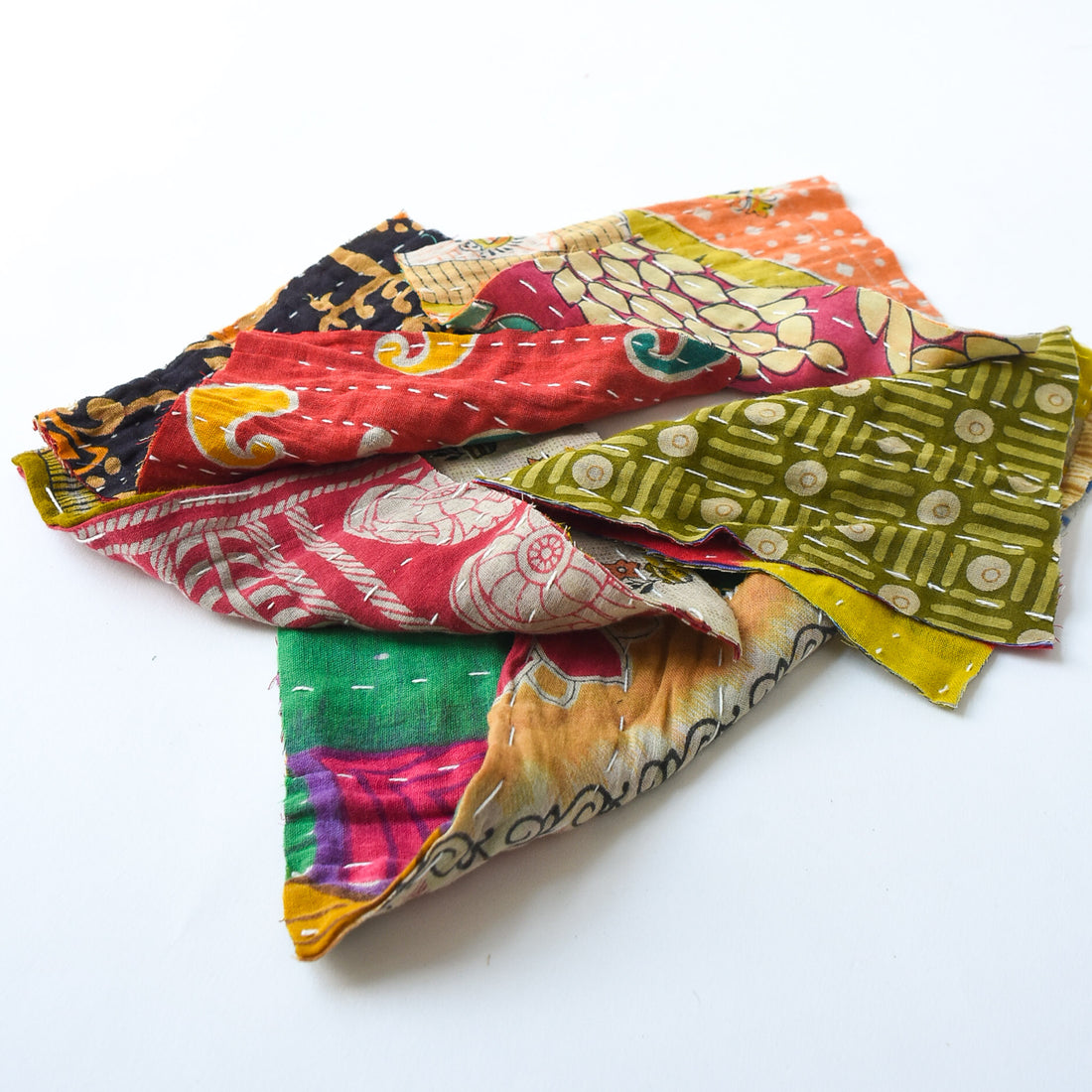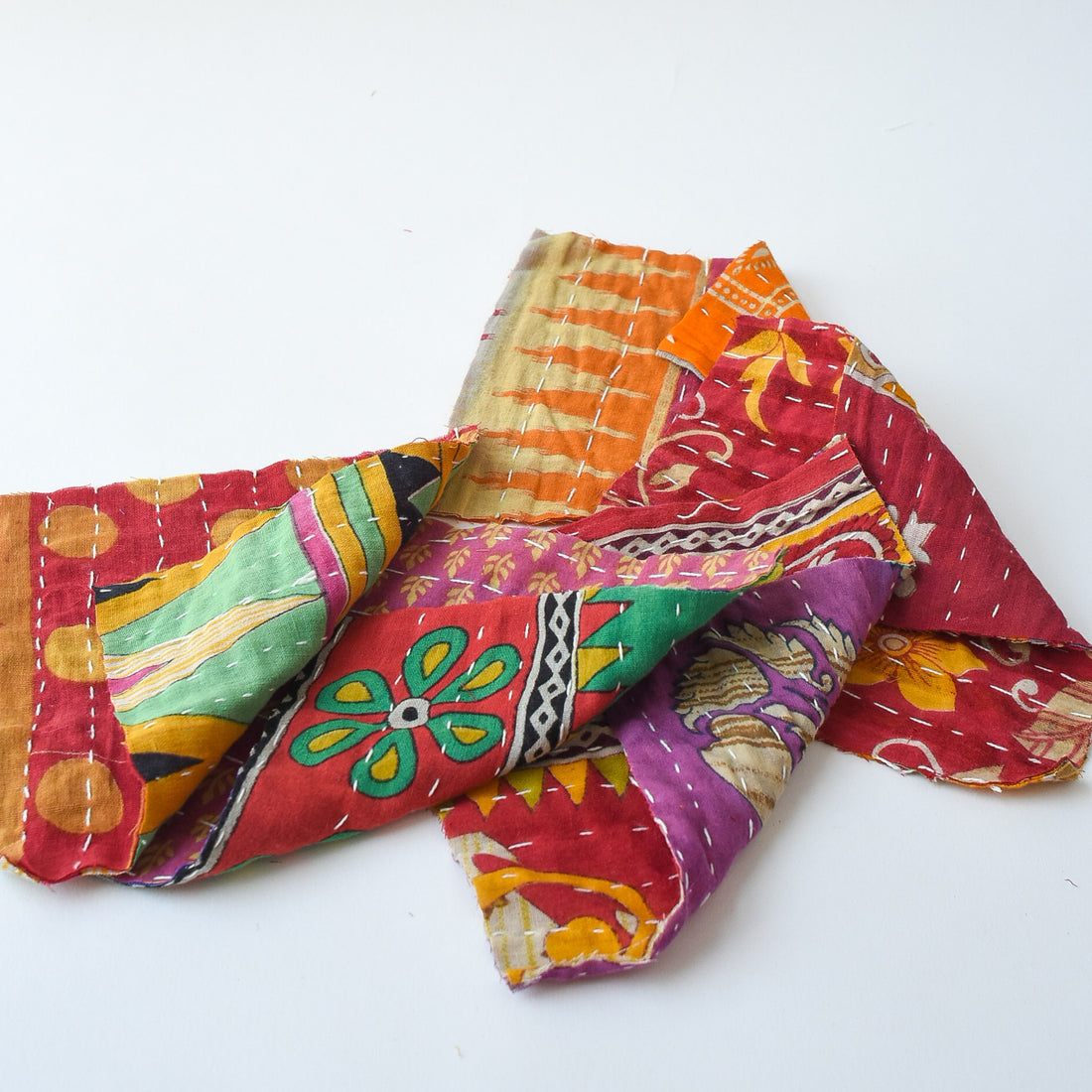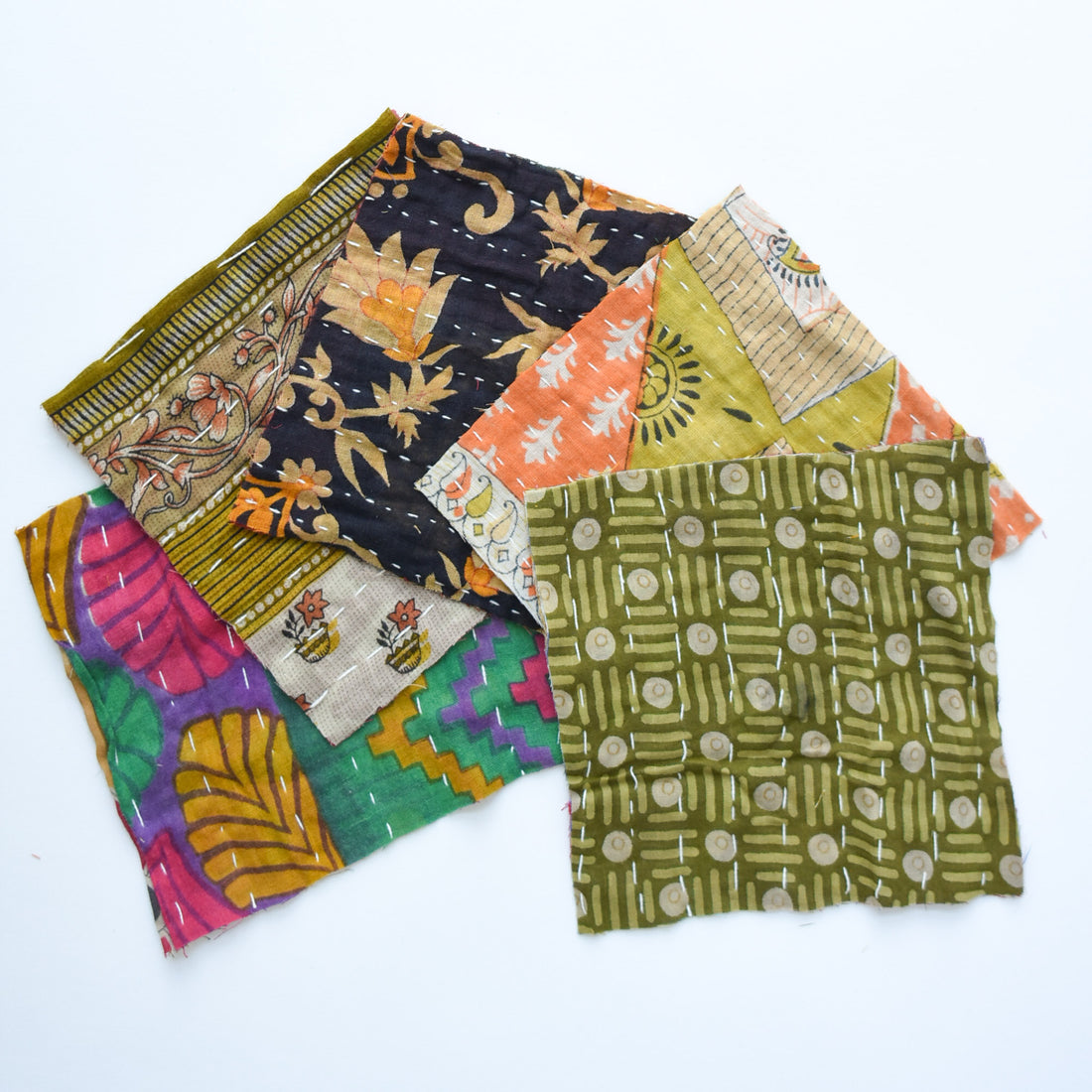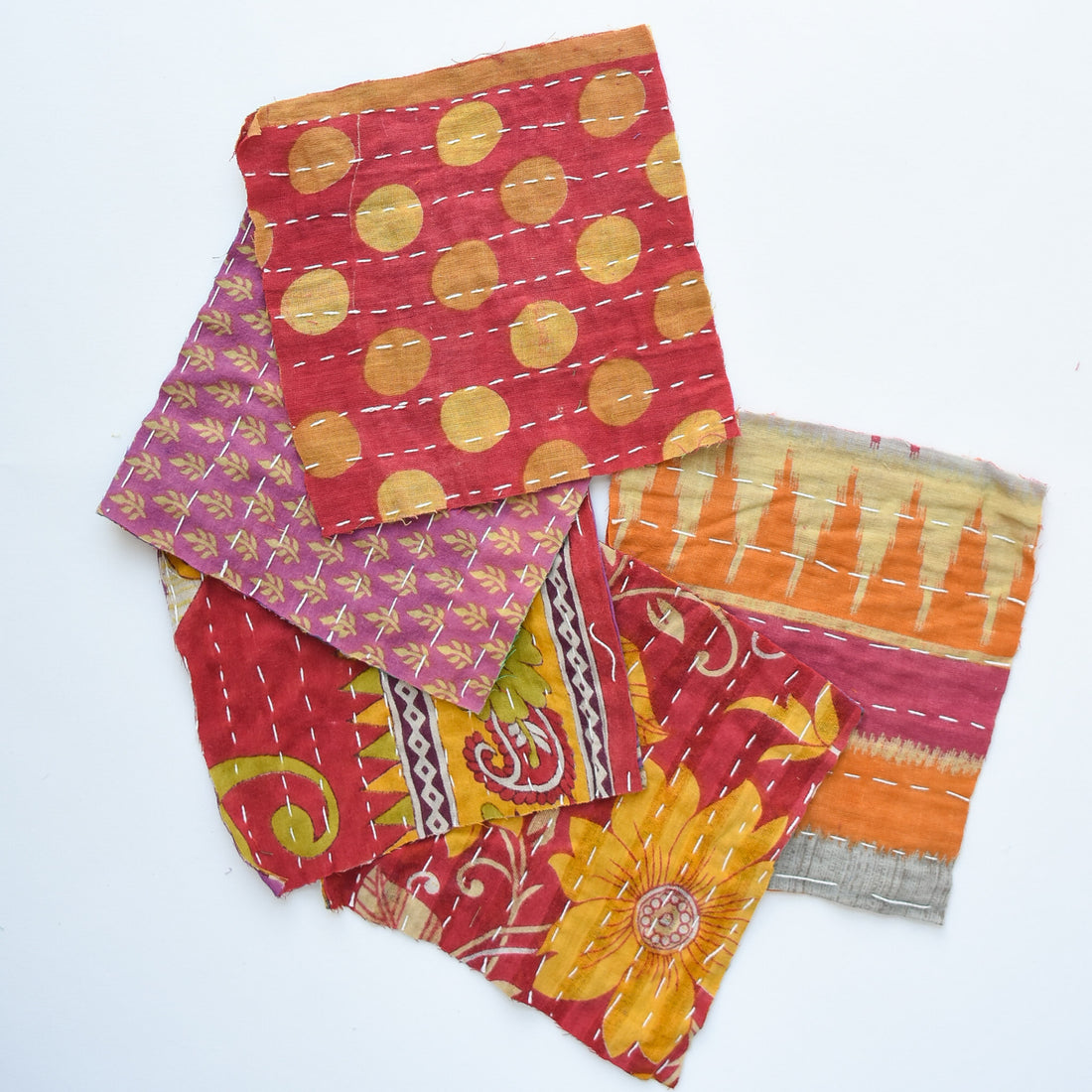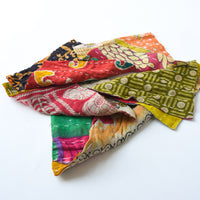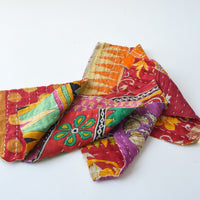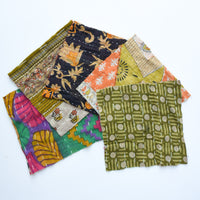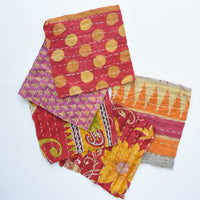 Kantha Big Stitch Scrap Packs
Refresh something old or add spunk to something new; these pre-loved fabric scraps can't wait to get groovy with you! 
These kantha scraps all feature big stitches that join together the layers of fabric. 

Kantha is a practice of stitching scraps together into useable fabric, originating with thrifty, rural women of India. Whether these pieces were saris or quilts, lungis or dhotis, each piece of kantha is totally unique and covers a range of warm and cool palettes. 
The variations you see here include:
Large - get 5 patches, each 6" x 6" (about 15cm x 15cm), in an assortment of colors 

Small - get 10 patches, each 3" x 3" (about 8cm x 8cm),  in an assortment of colors.
These fabrics are lovingly upcycled at our studio.