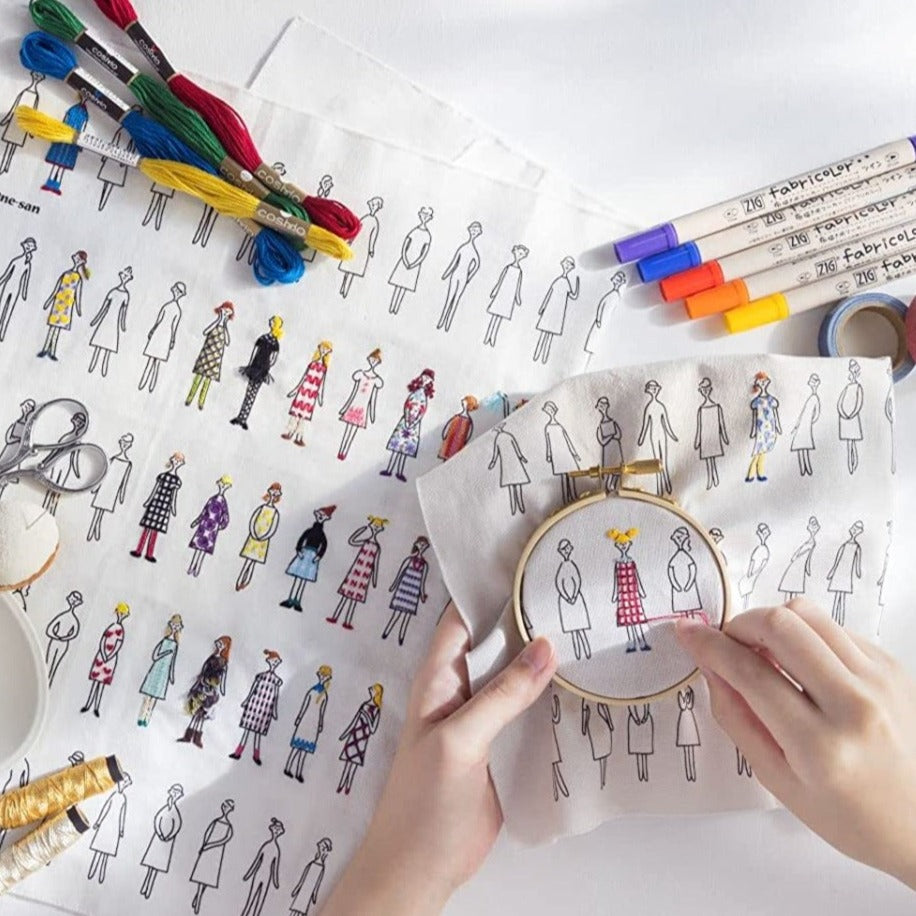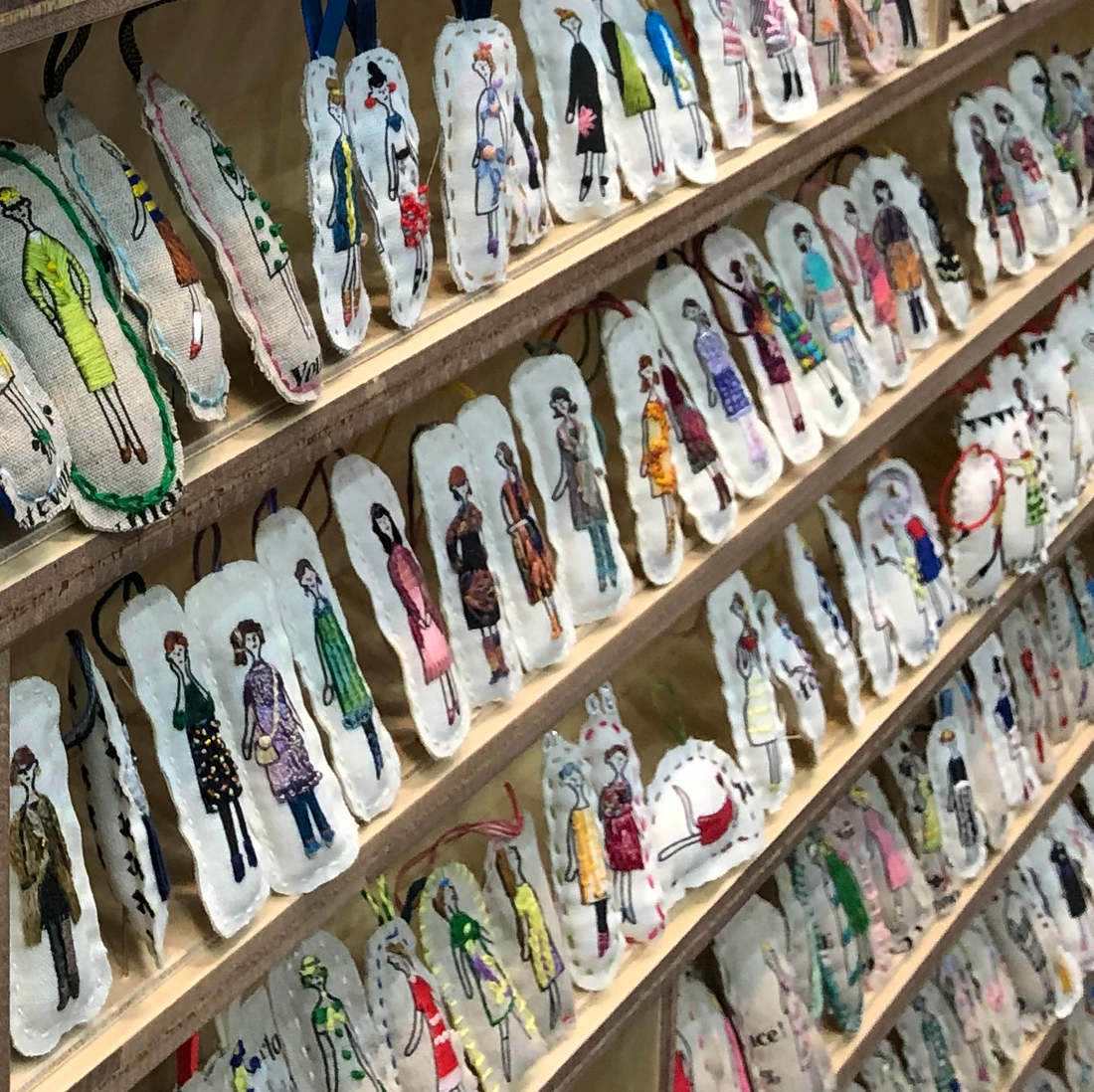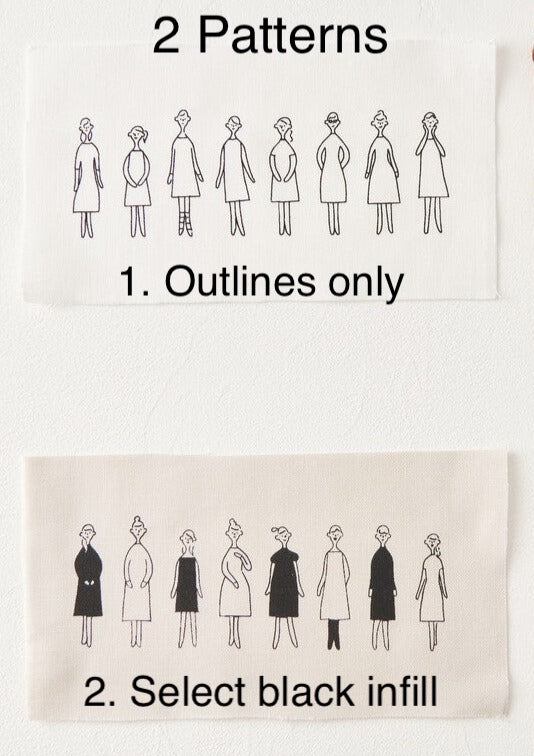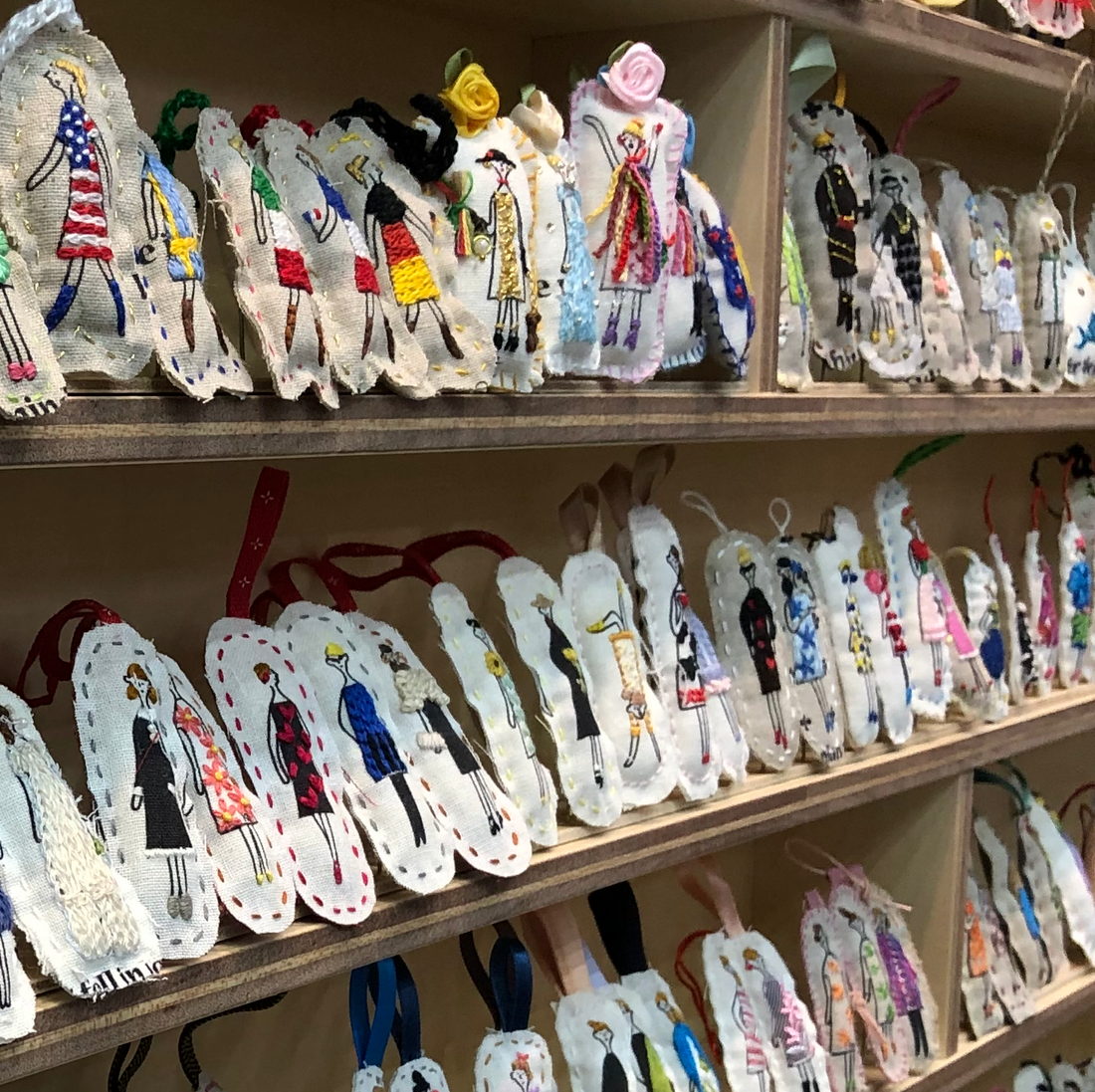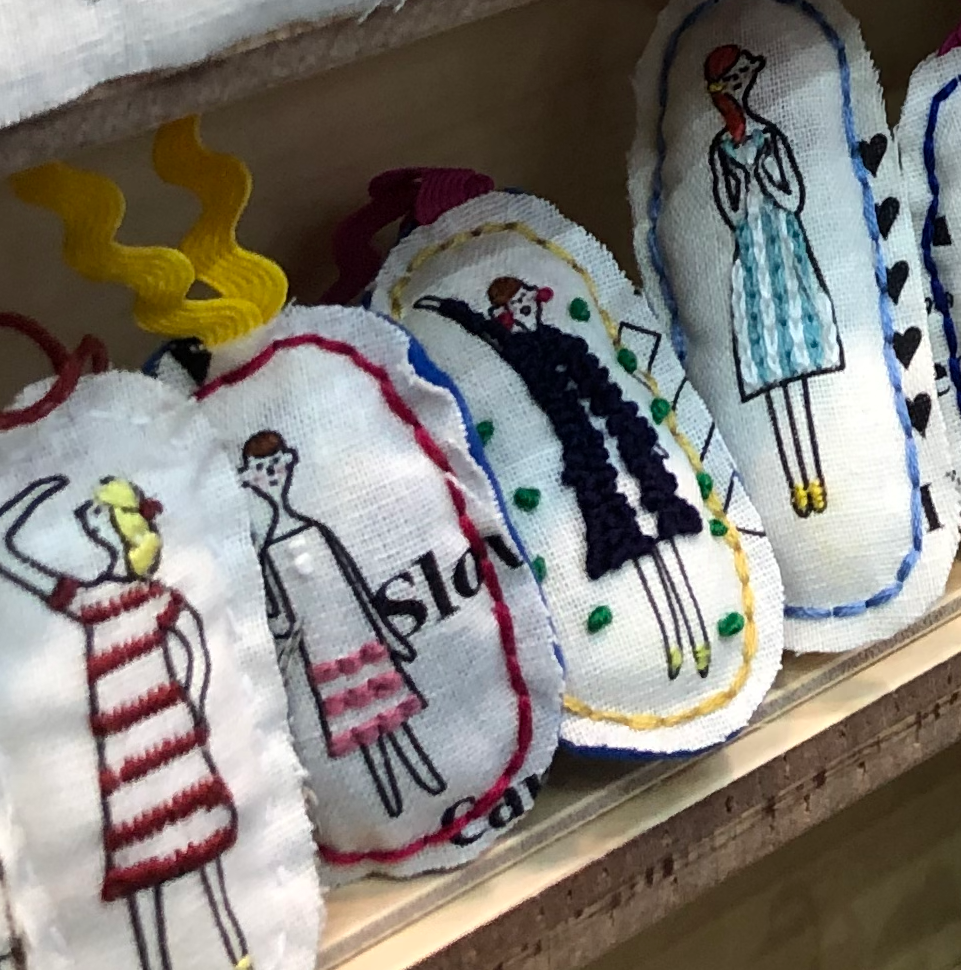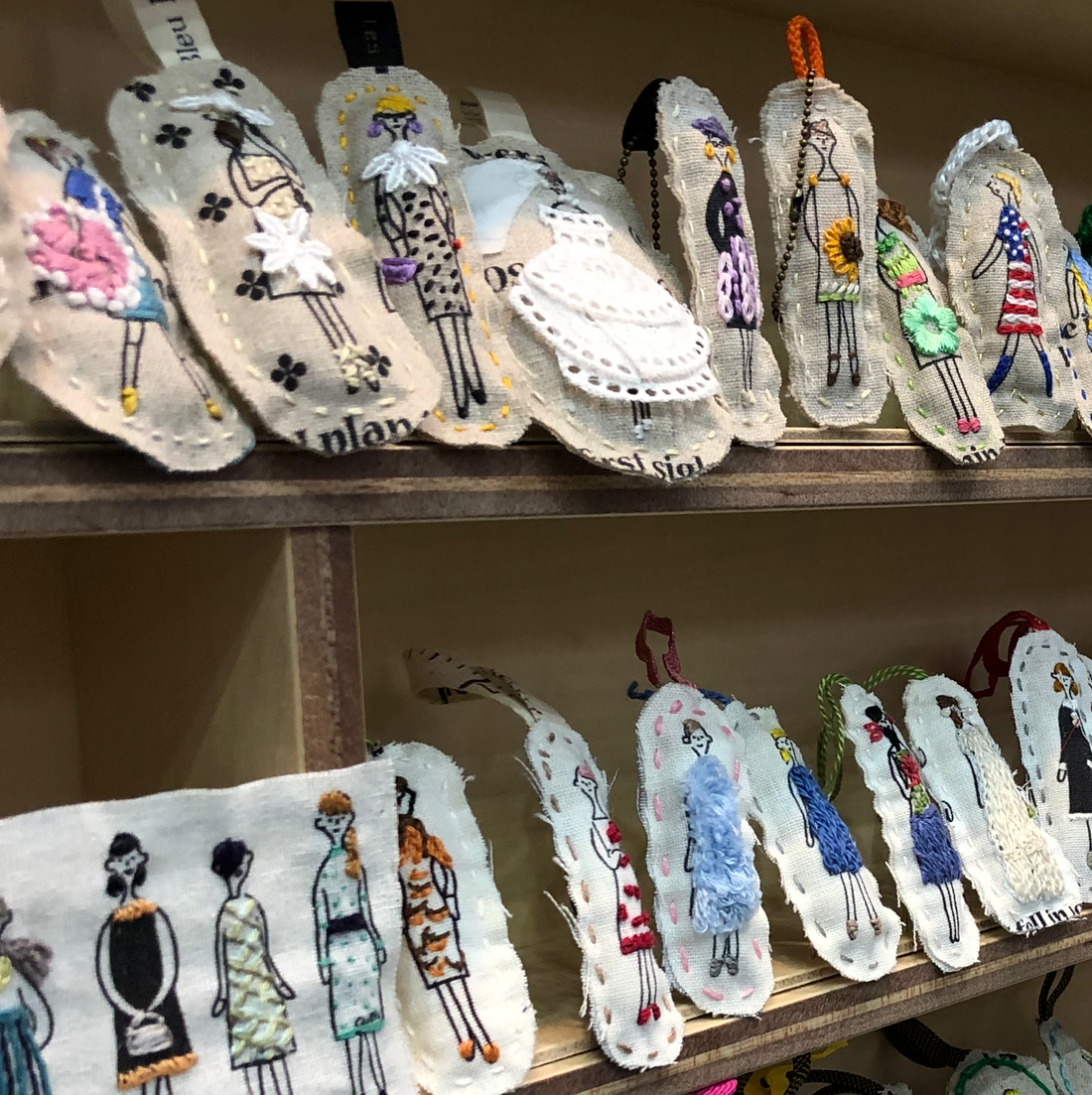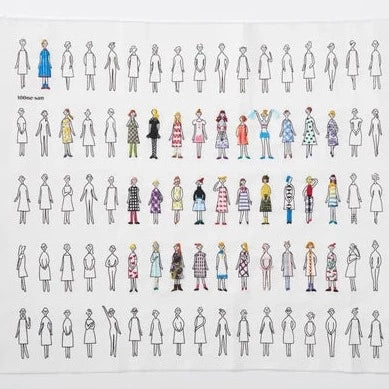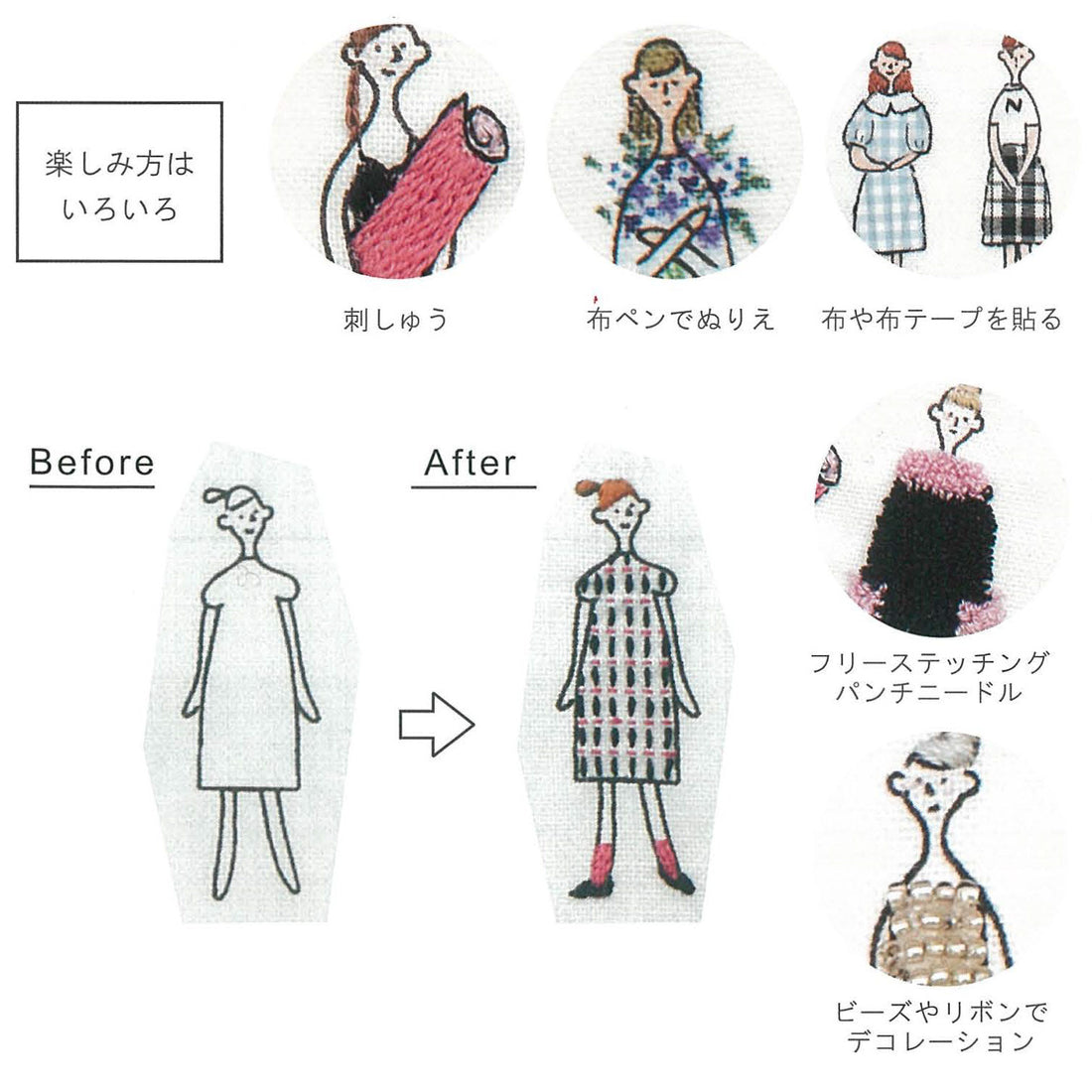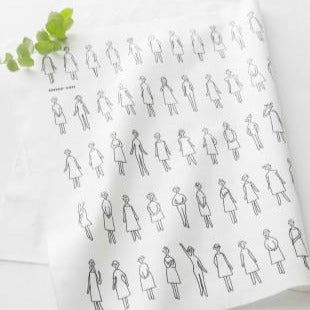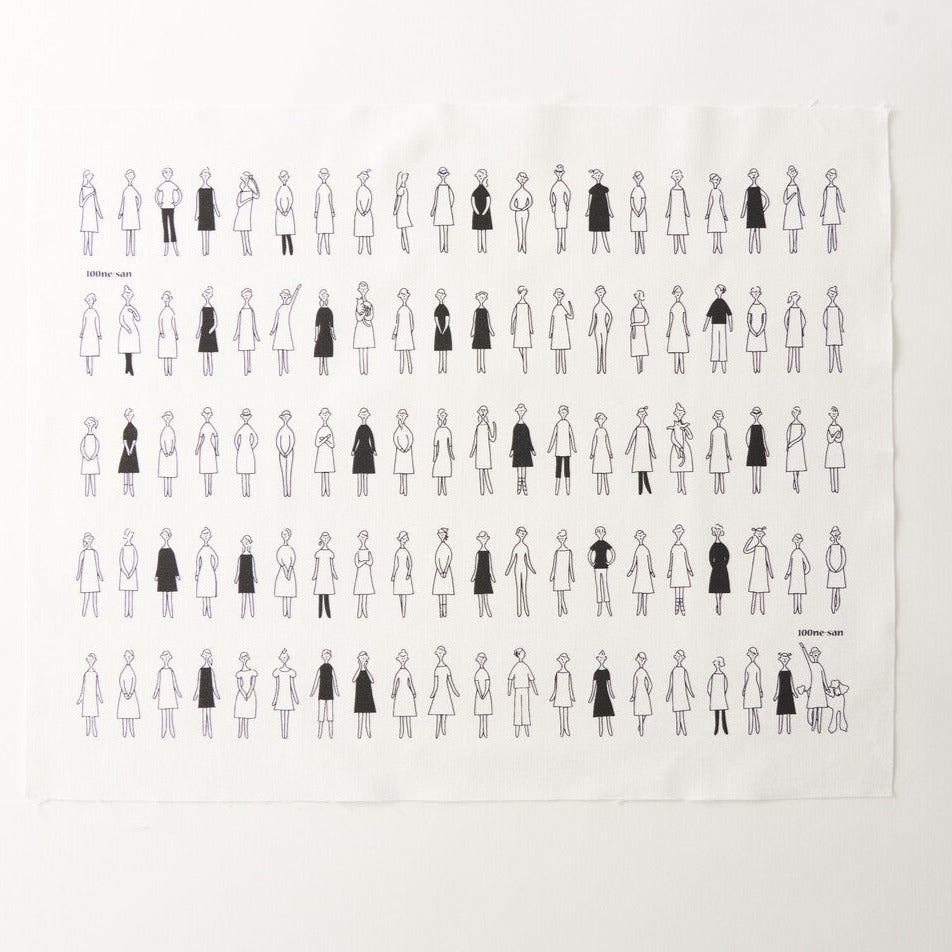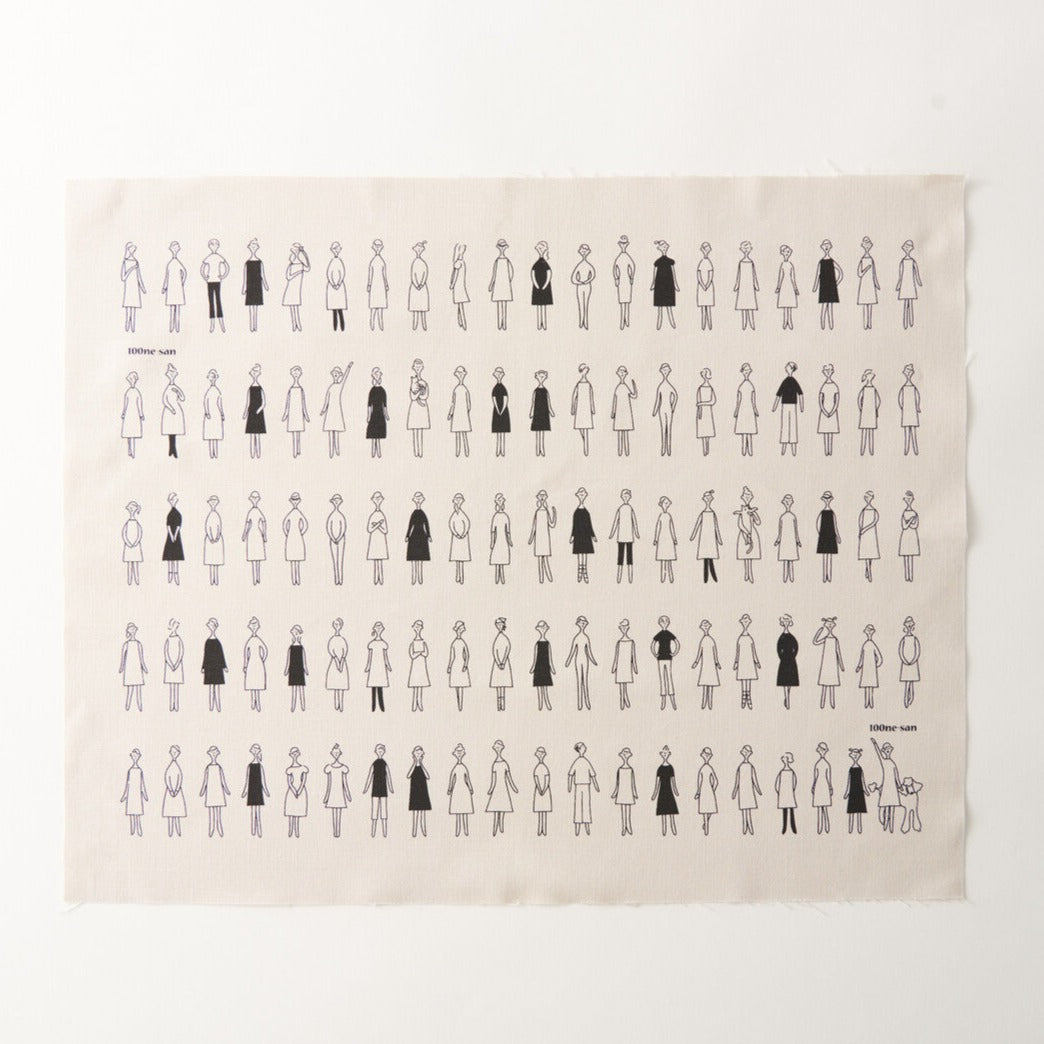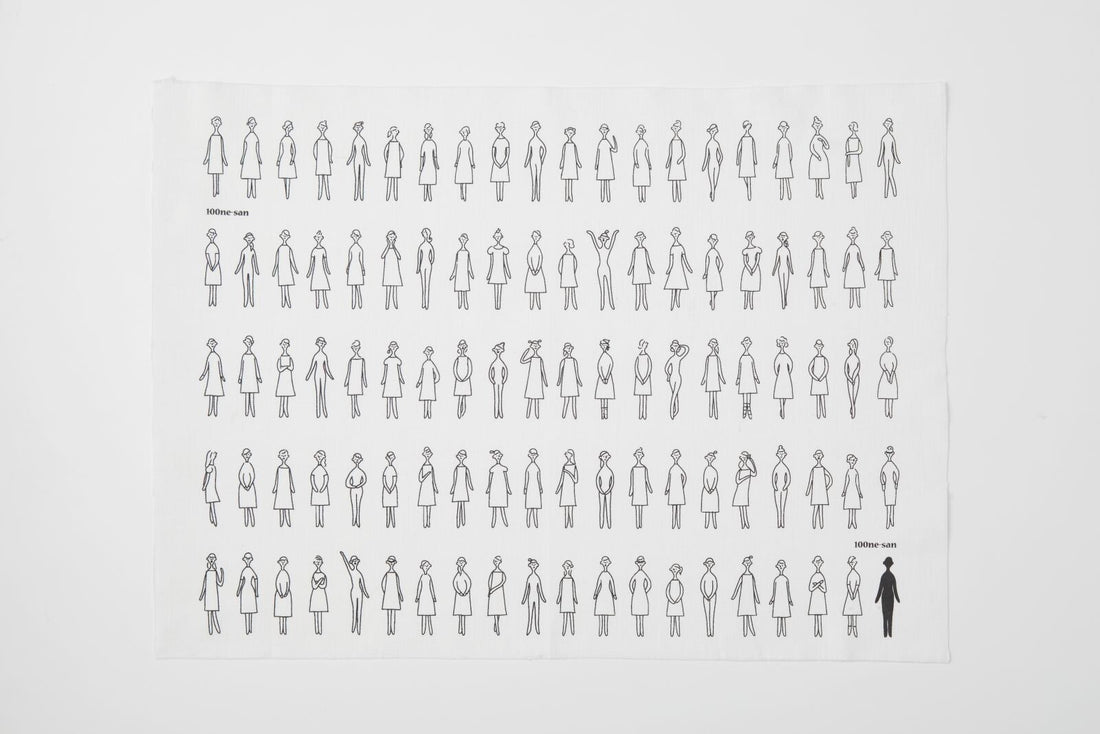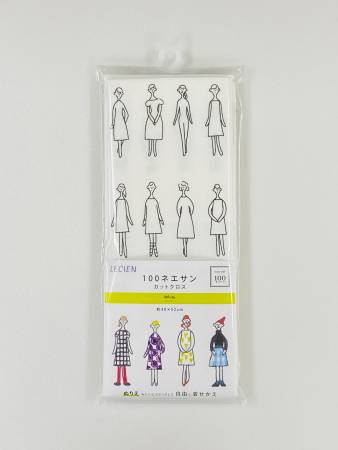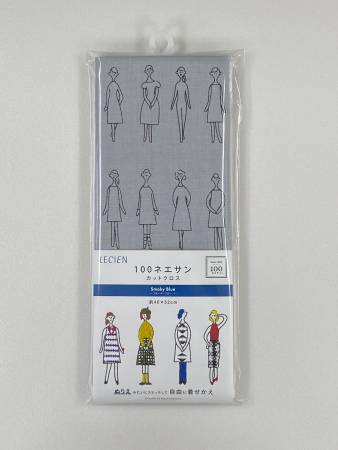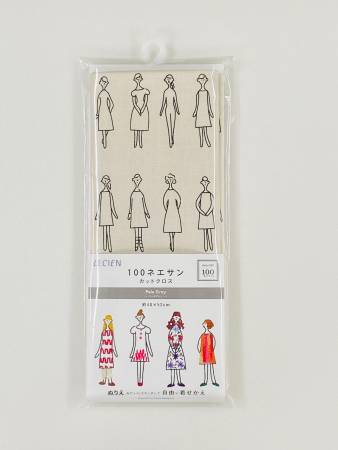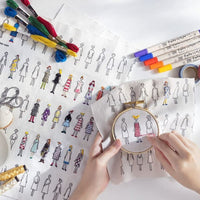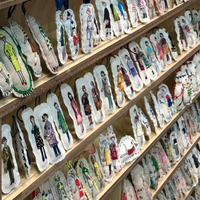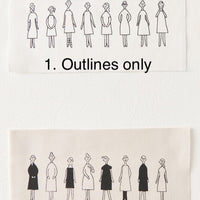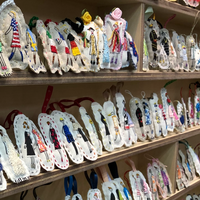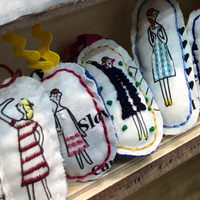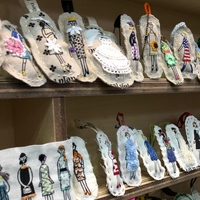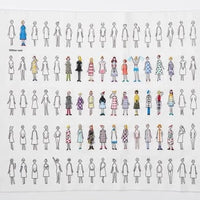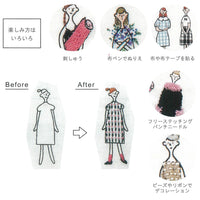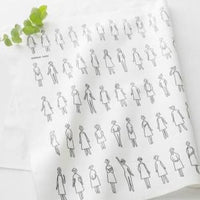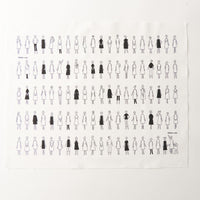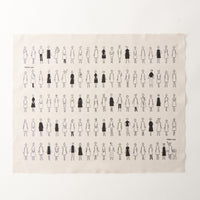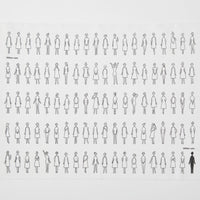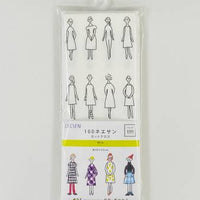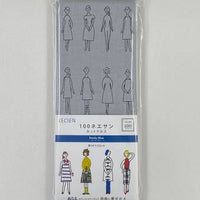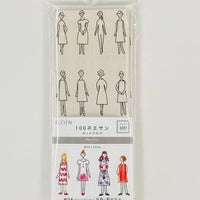 100 Ladies Embroidery Cloth
Make your own wee fashionistas with this fabulous ne-san fabric!

I was stunned when I first saw an exhibit of these embroidered ladies in Tokyo in 2019. Such creativity! 
This beautiful pre-cut fabric can be used for many different crafts. The line drawing on the embroidery fabric gives you the freedom to stitch, piece, or paint 100 women any way you'd like.
The pattern of the ladies is printed with 1) outlines only or with 2) select black infill. If you imagine creating clothing with black backgrounds, the latter one is for you. 
Designed and developed by Kazue Nakajima of Quilts 1989.
Dimensions: 15-3/4" x 20-1/2"
100% Cotton
Made in Japan