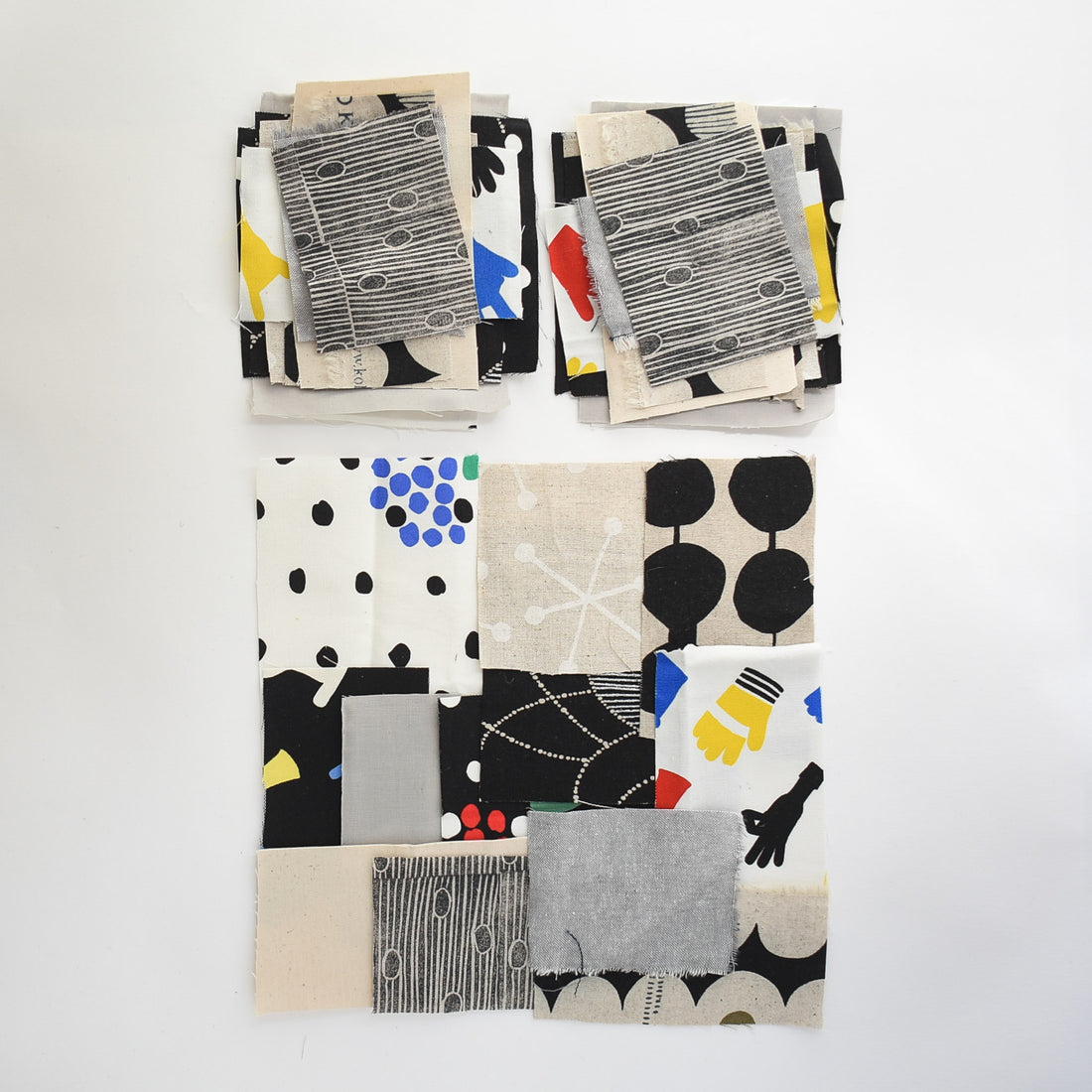 Block Prints Fabric Pack, B+W
My block prints, along with coordinated fabrics! Block printing takes a lot of time, so these pieces are extra special. First I draw the design, then carve a lino block, then ink the block and press the ink onto fabric. Again and again. It's fun, but not something that we can do at a high level of production. So we pair these block printed fabrics along with others...and hope the result is a springboard for your creativity.
You'll get 10-12 pieces of fabric cut from things like: Essex linen solids and yarn dyes, cotton/linen canvas, and the like. Some are vintage and some are new, but all are clean and have their own character including fading, creases and threads from hems, tiny holes from previous seams, and similar signs of wear.

They are perfect for visible mending, patchwork, or boro-inspired embellishment.
Packs shown are representative samples, but not necessarily the exact one that will be sent. Each pack is slightly different, but contains approximately the same amount of fabric.