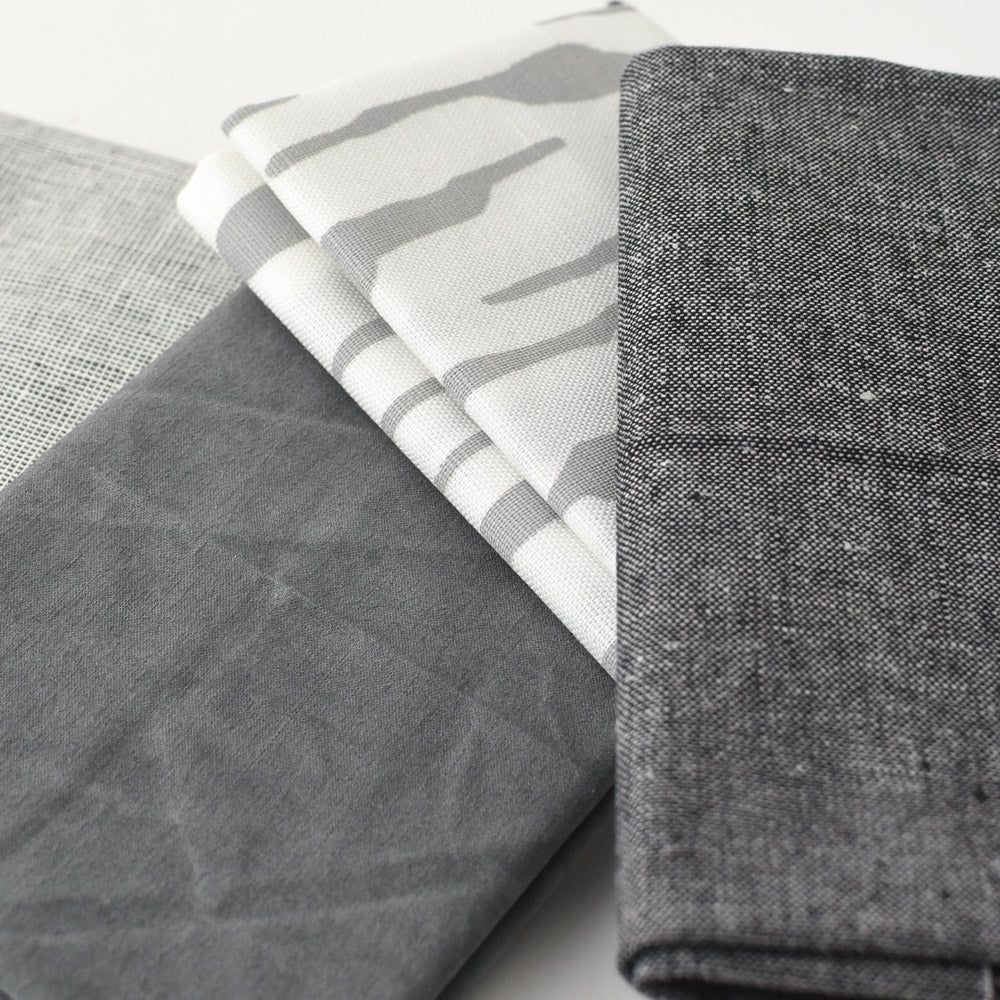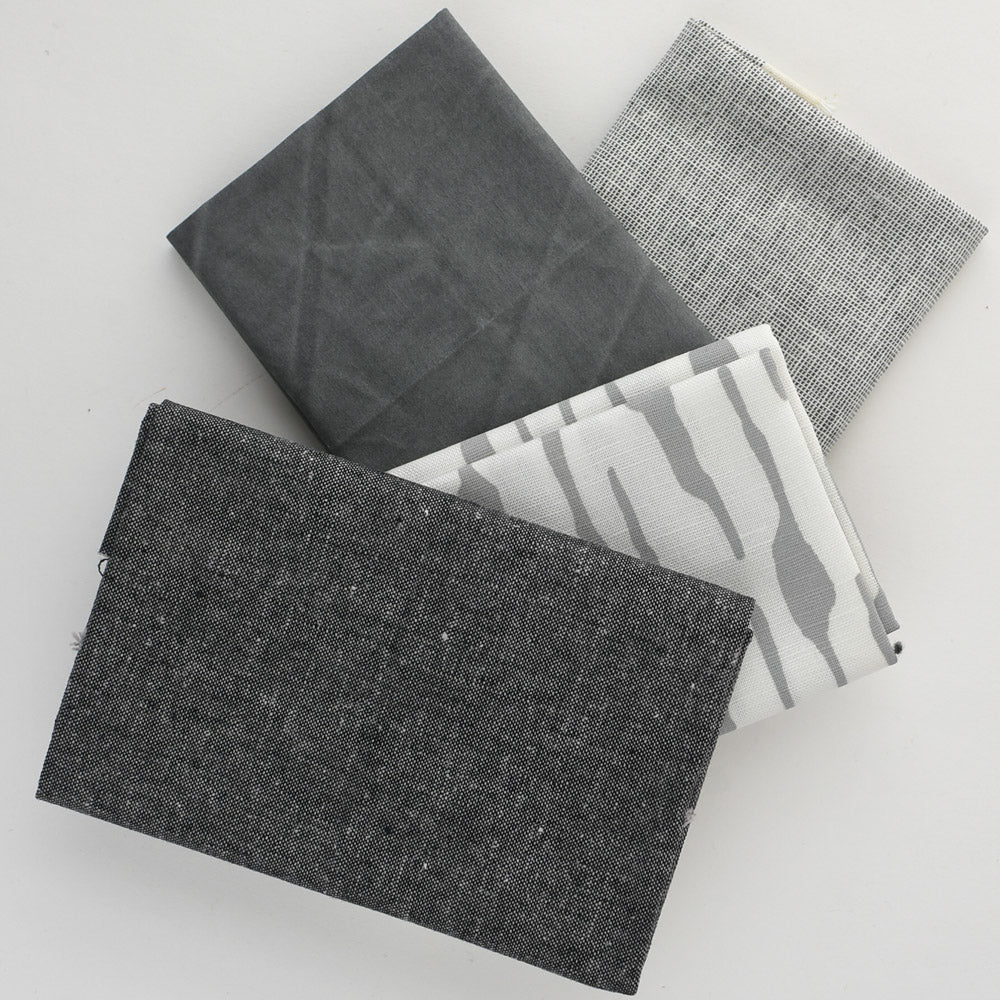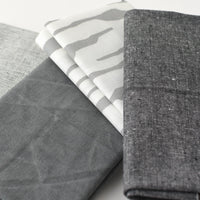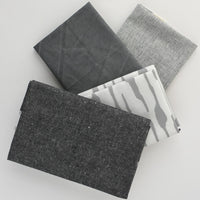 Hand Printed Fabric Bundle, Gray Birch
This fabric pack is perfect for handmade projects, such as cushions, bags, placemats, or to mix with other fabrics and create an original quilt or cushion cover. The linen-based fabrics are lovely to hand stitch into if you enjoy embroidery or a little hand quilting. 
Each bundle contains:
1 piece of screen printed fabric -- printed area measures approx 19.25 x 13.25" (49 x 34cm)
3 fat quarters of Essex yarn-dyed linen/cotton or cotton muslin, 22" x 18" each
The pattern, birch, is Colette's take on the bark of the Silver Birch tree, which she loves to see peeling with it's contrast of colours and textures.

Her fabric is designed and screen printed by hand in her London studio with water-based ink. The screen printed fabric is white 54% linen / 46% cotton blend which has the beautiful texture of medium weight linen. Small imperfections may be present, these will be minor and part of the beauty of buying hand-printed fabrics.

Care instructions -- Wash at 86 degrees F (30 degrees C). Iron on a warm setting on reverse of print. Some shrinkage will occur after washing, this is a feature of natural fibers, please allow for this or pre-wash before using in your projects.