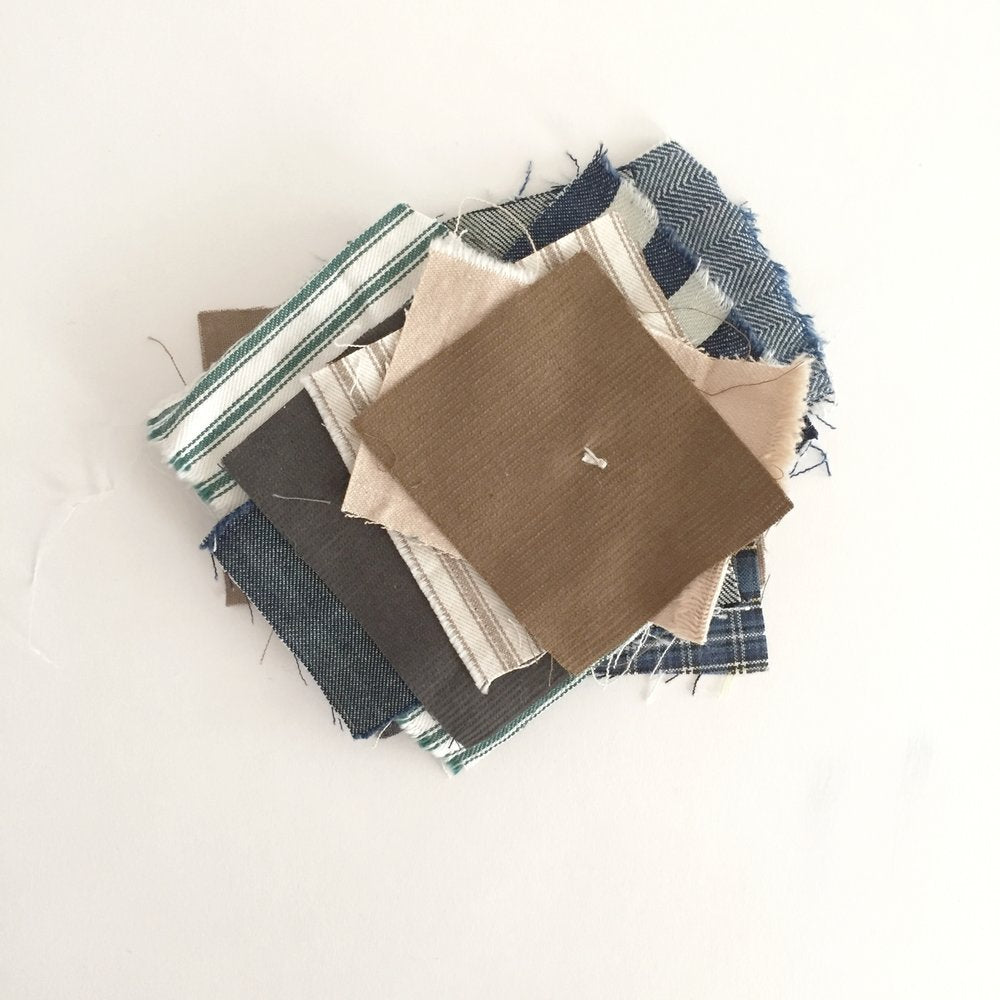 Utility Mending Fabric Packs
10-14 pieces of fabric cut from things like: pillow ticking, railroad denim, cotton twill, herringbone denim, Essex linen, corduroy, and the like. Some are vintage and some are new, but all are clean and have their own character including fading, creases and threads from hems, tiny holes from previous seams, and similar signs of wear. Fabrics may include cotton, linen, and wool.
They are perfect for visible mending, patchwork, or boro-inspired embellishment.
Each pack is slightly different, but contains approximately the same amount of fabric.