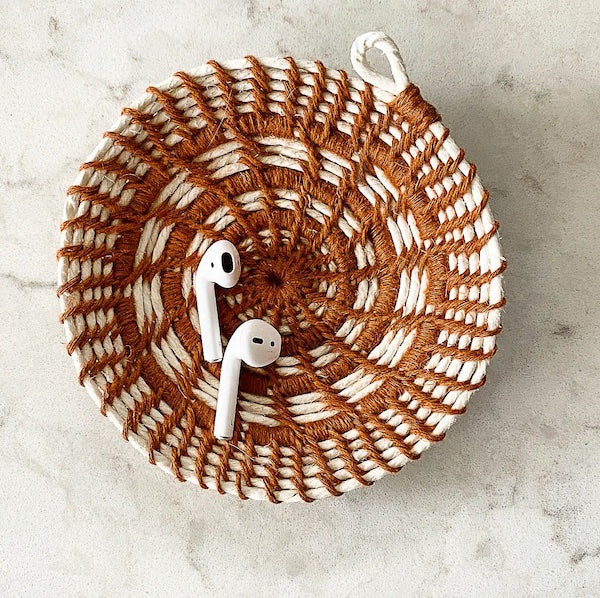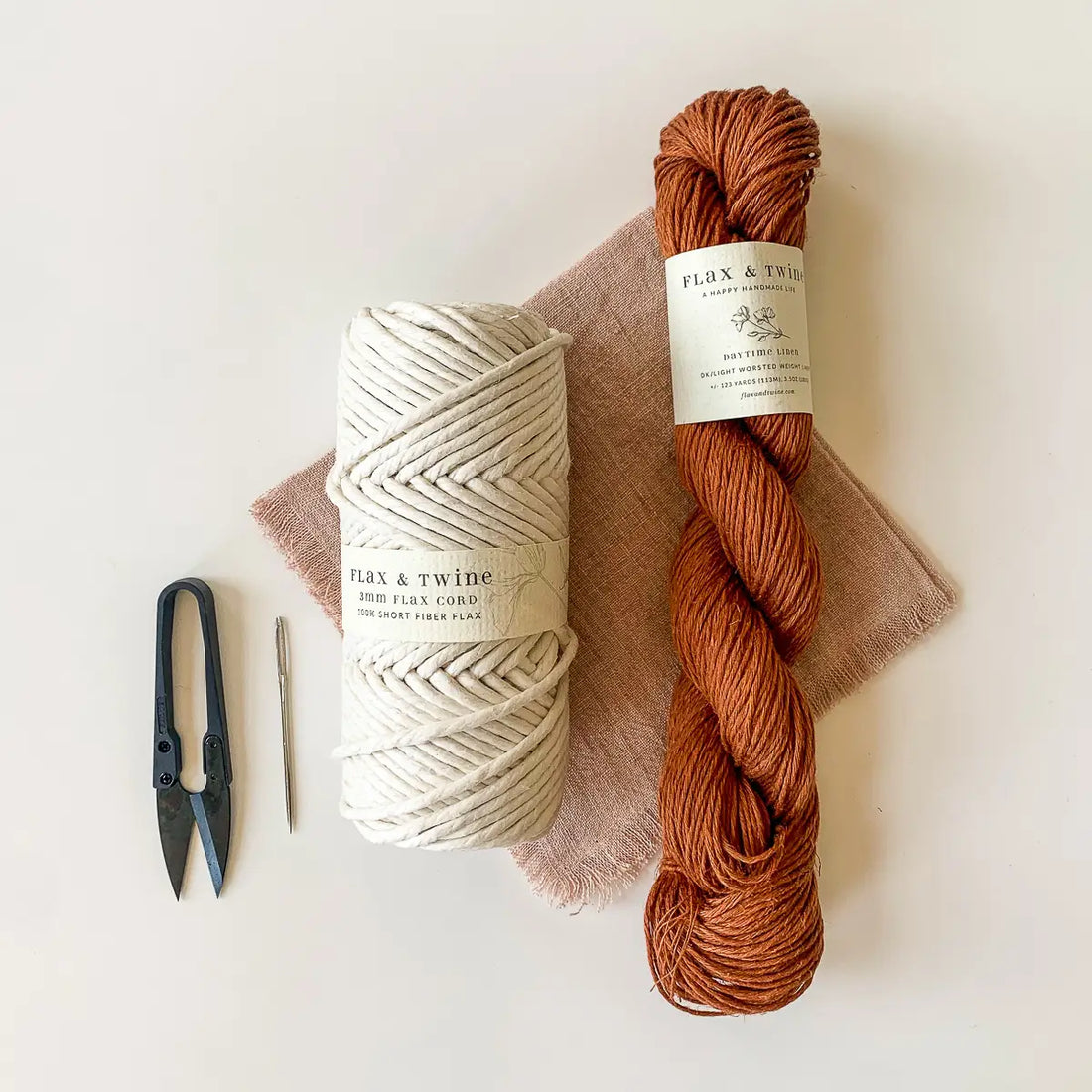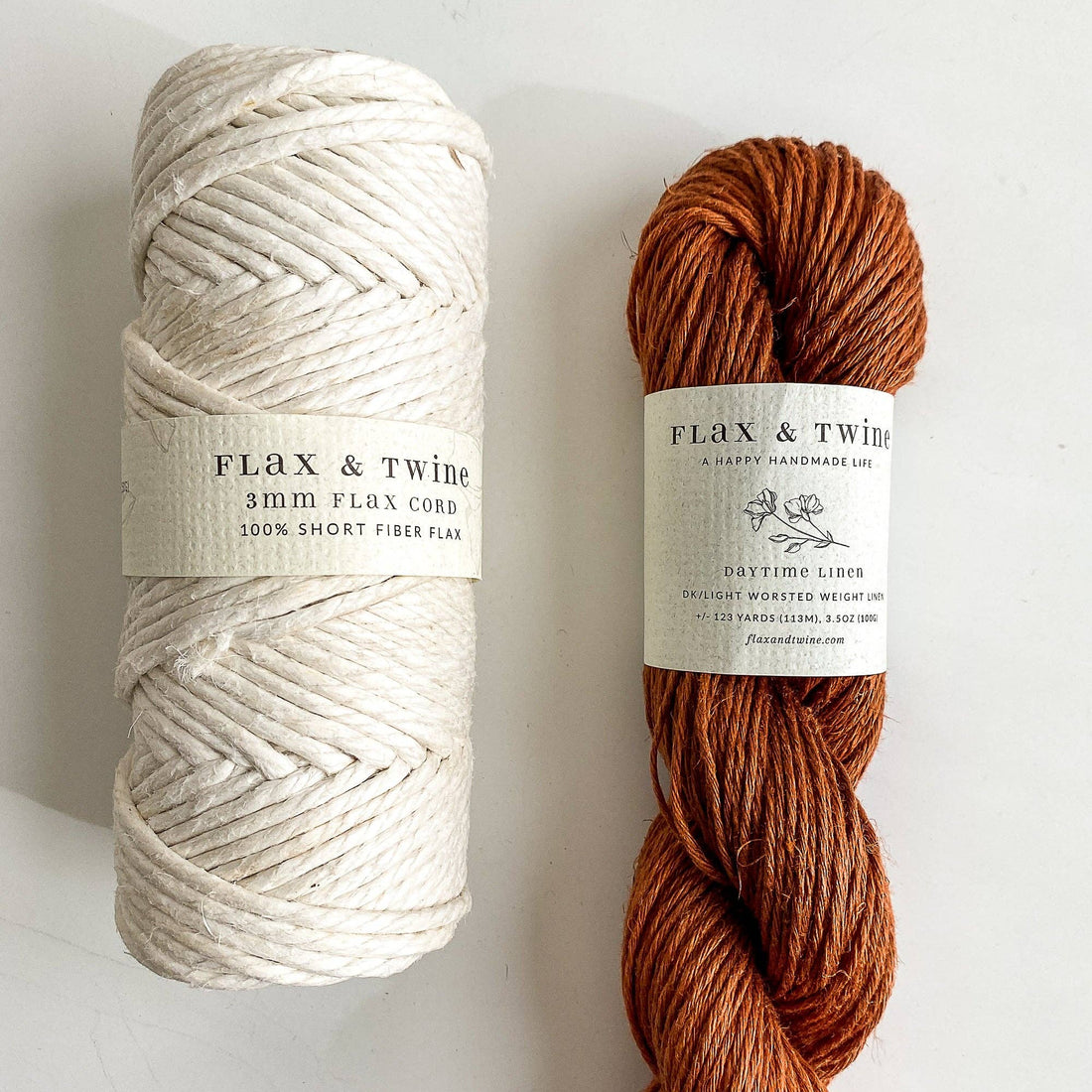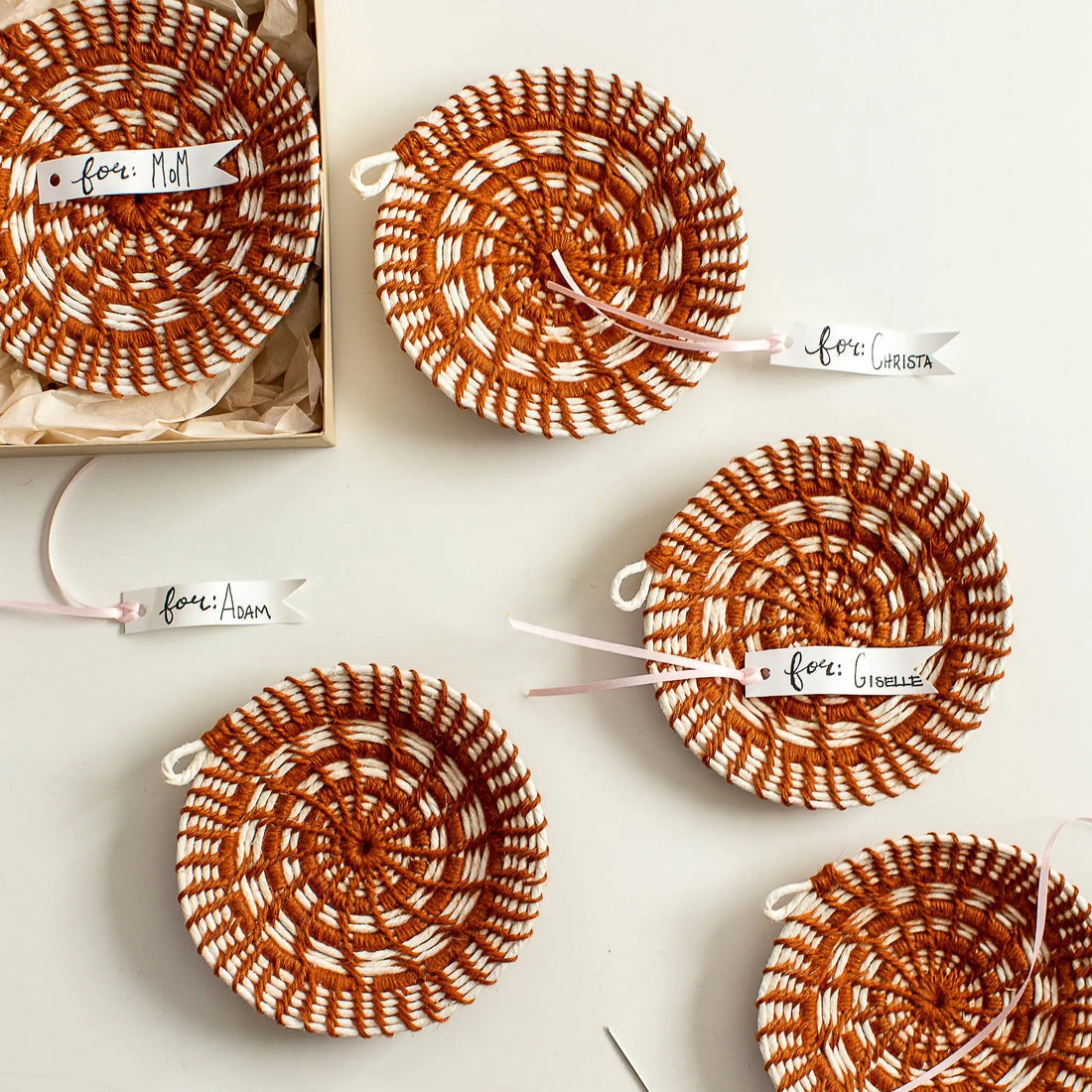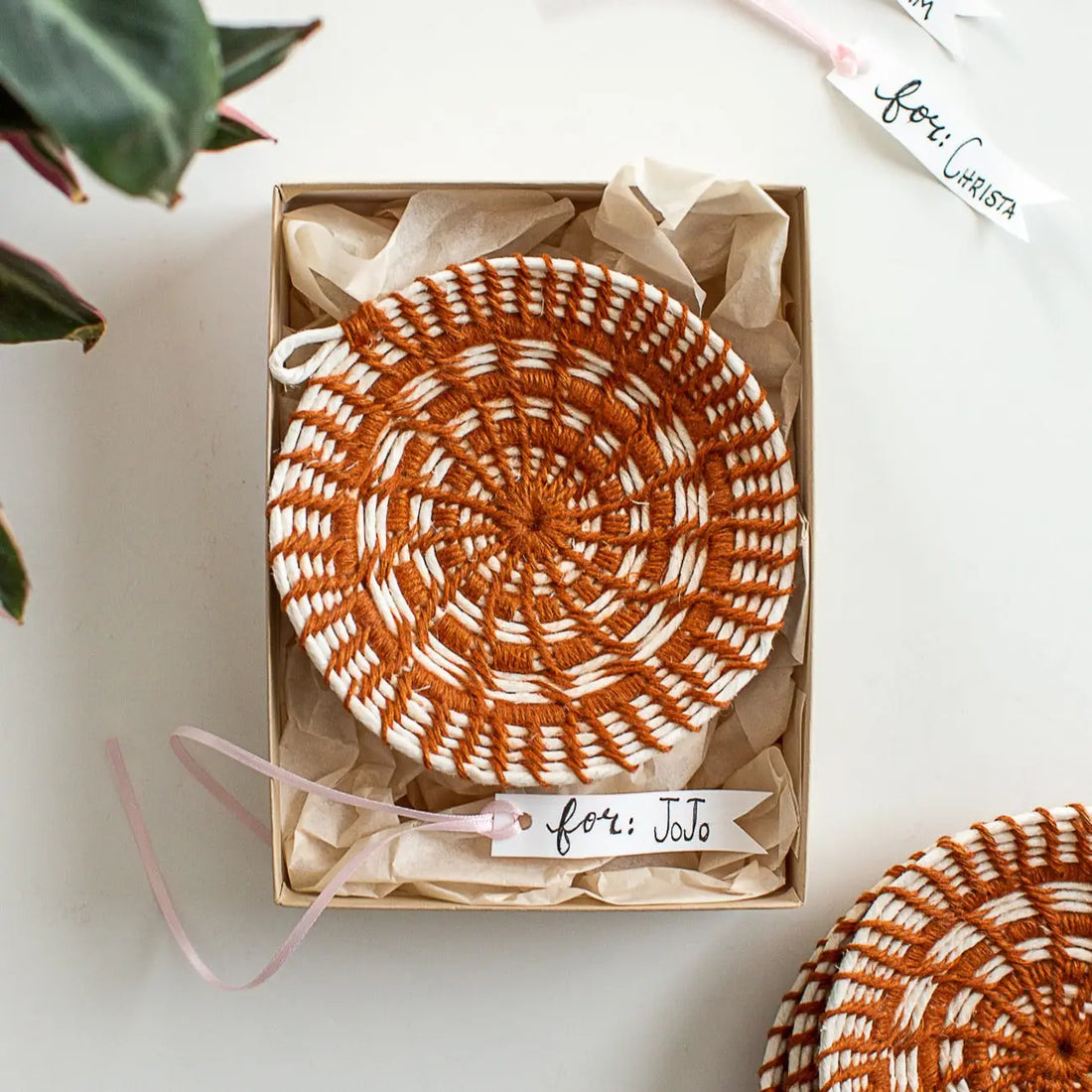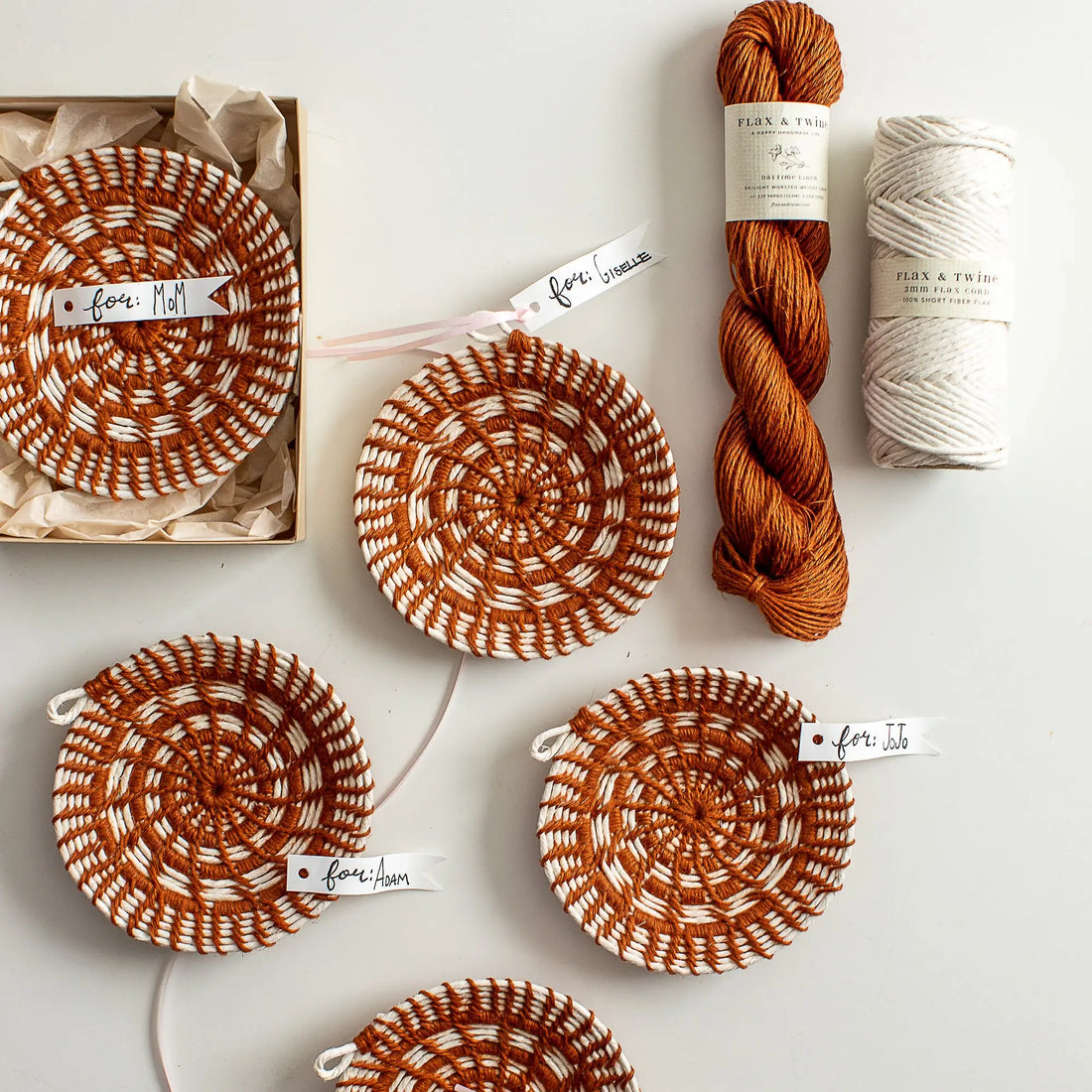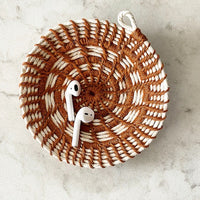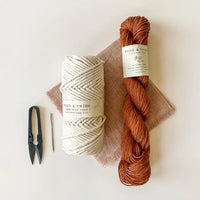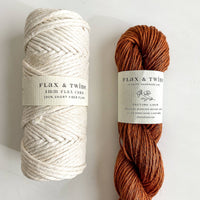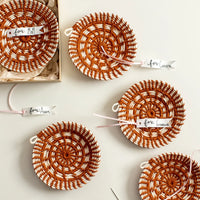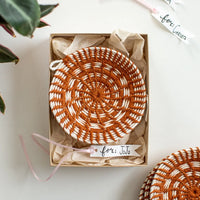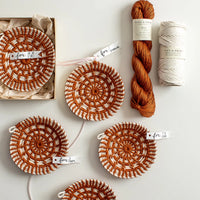 Jojo Coil Jewelry Dishes Kit, Rust
Learn how to coil a woven basket with beautiful Flax & Twine Daytime Linen Yarn and 3mm Flax Cord.
One kit makes 5 adorable jewelry dishes. Use this kit to make a small gift for everyone on your list. Perfect for friends, family, teachers, and hostesses!
Each kit makes 5 jewelry dishes. Measures 5" x 1" high (adjustable).
DIY kit includes:
Coiled Jewelry Dish Pattern & Video
1 spool Flax & Twine 3mm Flax Cord
Skein of Flax & Twine Daytime Linen DK/Light Worsted Weight
Sharp Needle
Japanese-Style Clippers