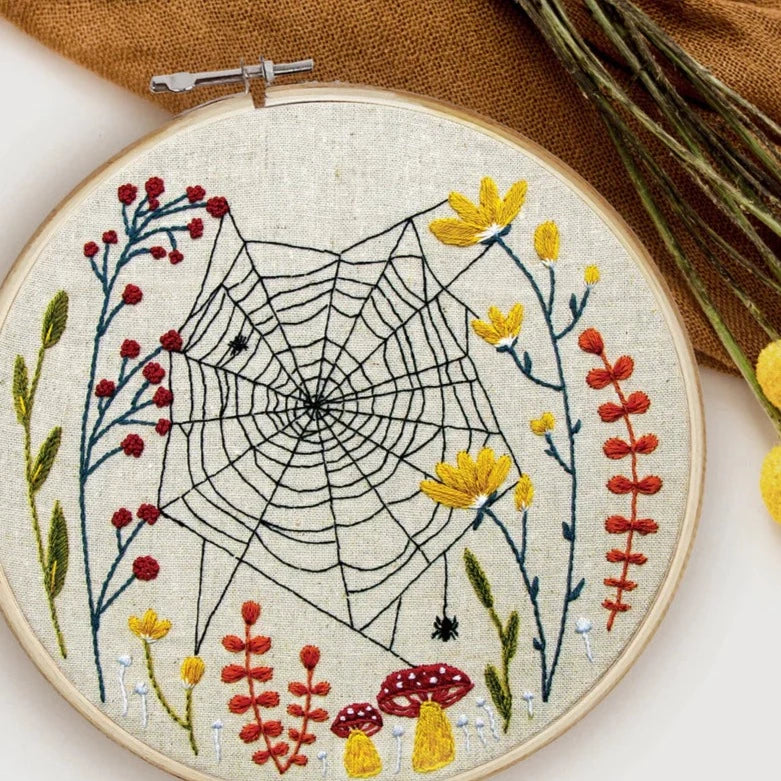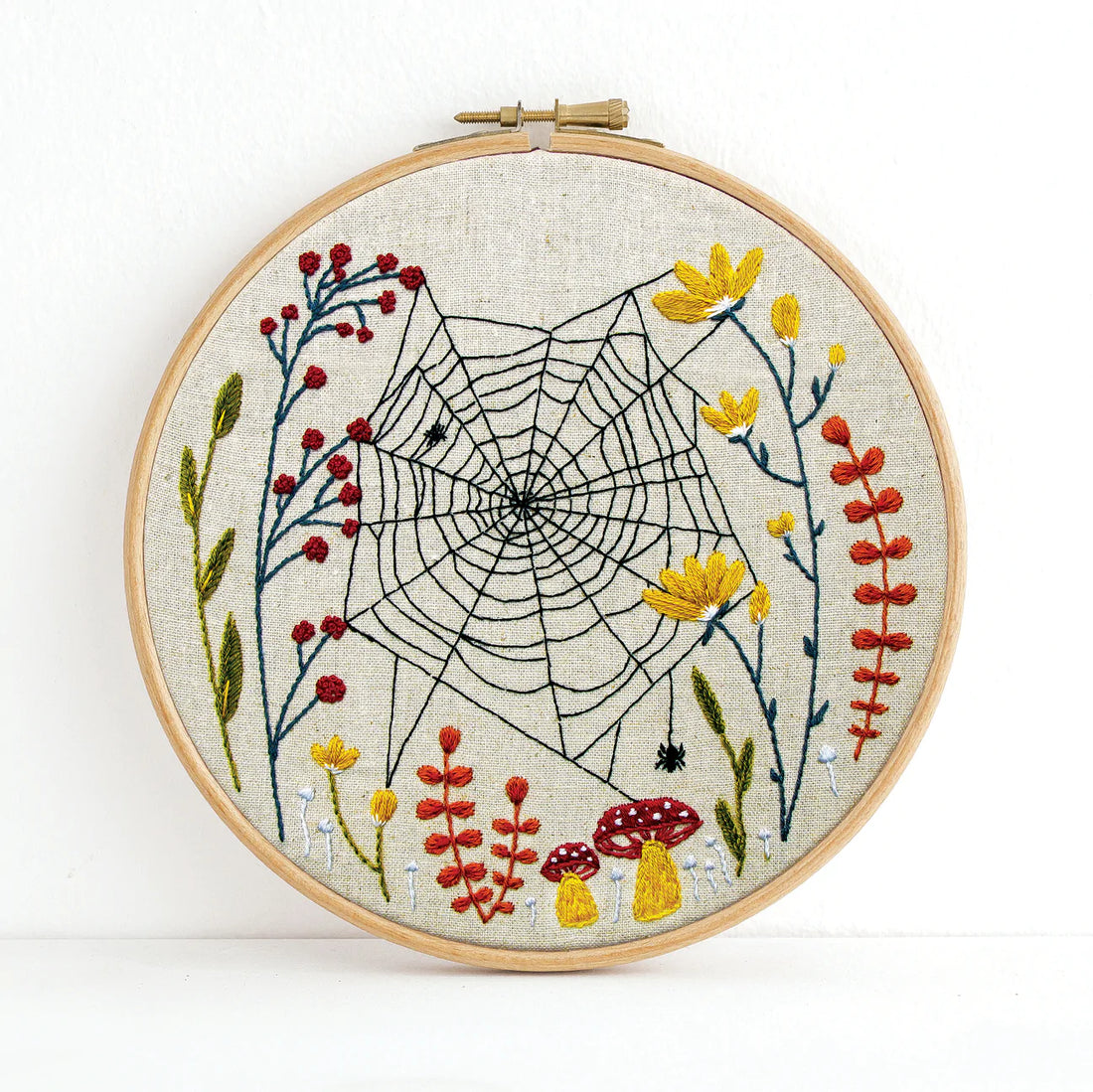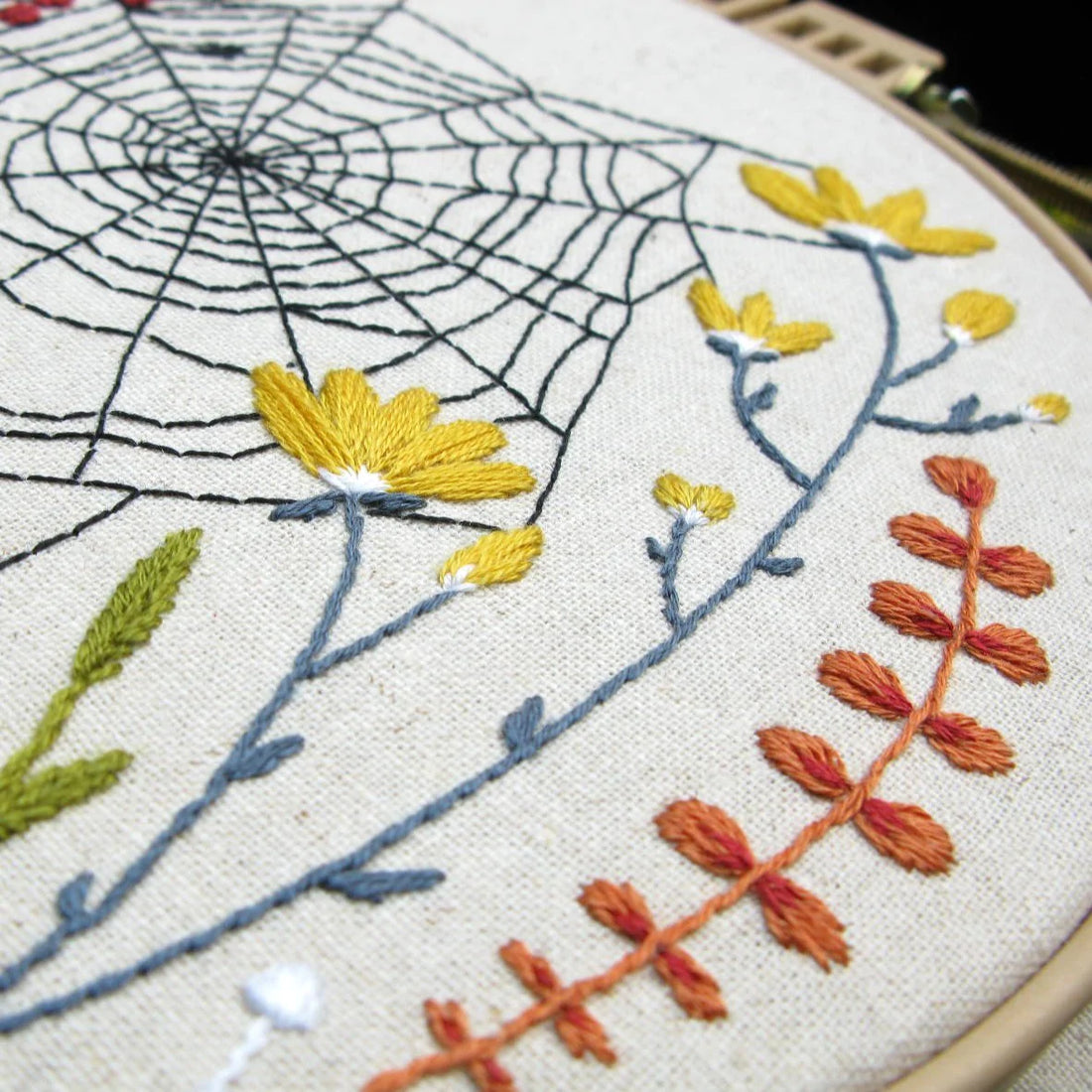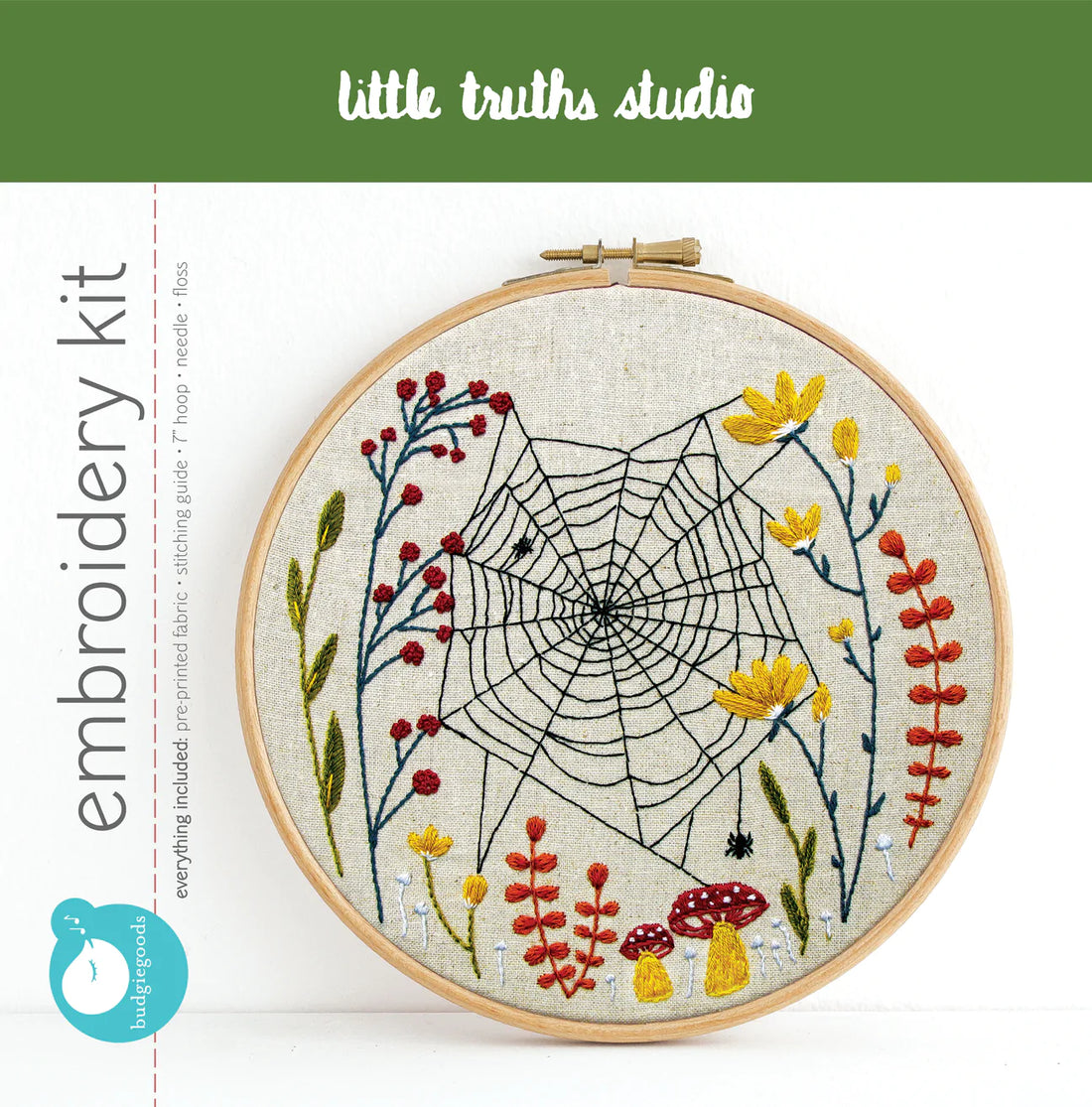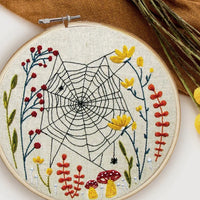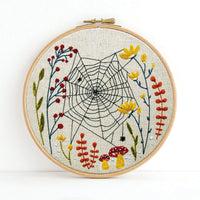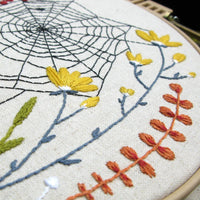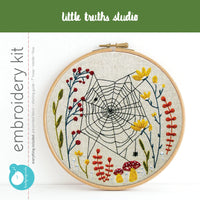 Woven is a good project for someone who's done some embroidery or anyone who loves to dive in and learn new things. It features numerous stitching techniques, including layered colors for added dimension. The colors are warm and rich, and the finished piece makes a beautiful display.
This embroidery is based off of the watercolor prints from Little Truths Studio. These beautiful watercolor prints are sold worldwide, and owner Lori Roberts' work has been featured in numerous publications such as Taproot and Flow magazines. 
This kit comes with everything you need:
Pre-printed oatmeal colored linen fabric
Floss
Hoop
Needle
Stitch guide
Dimensions: 7" x 7"
The finished piece can be framed for display in the included hoop.

All packaging is recyclable and/or reusable.