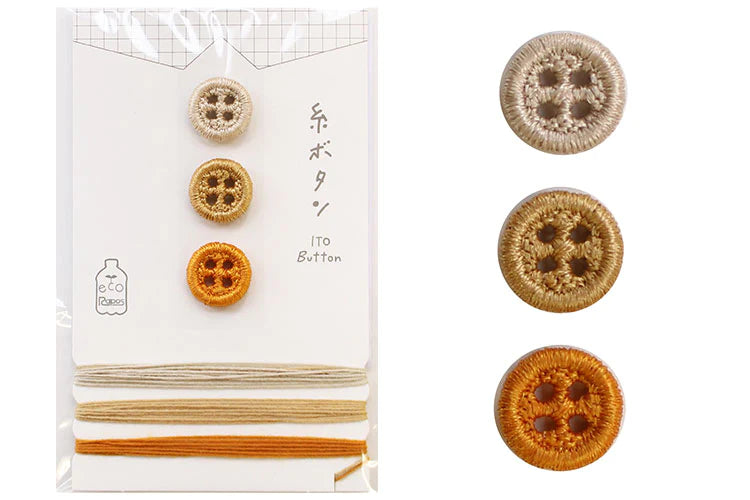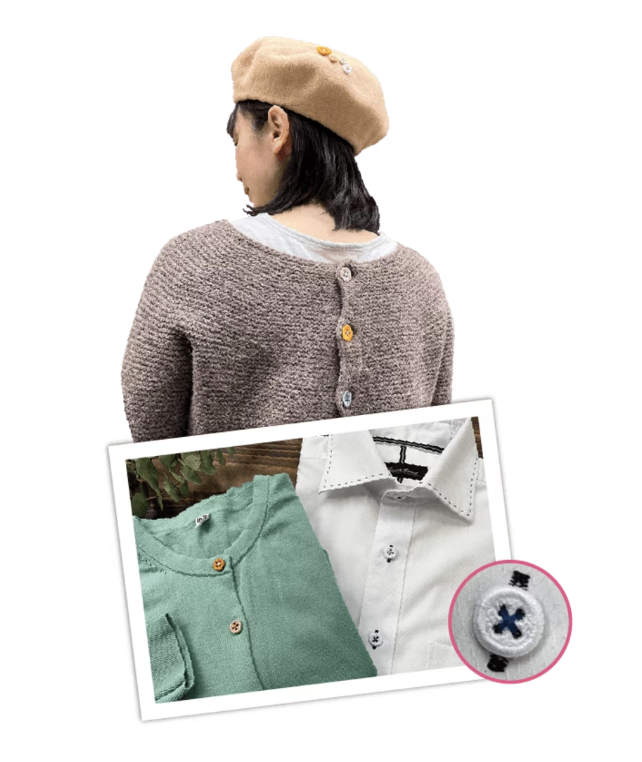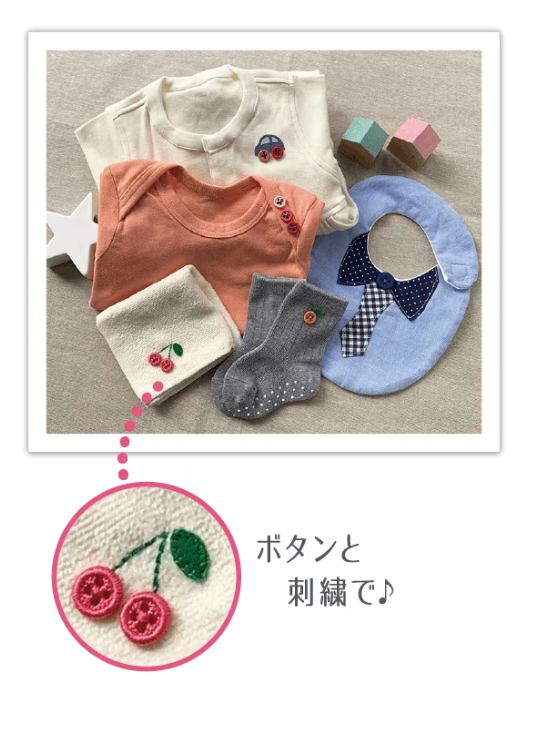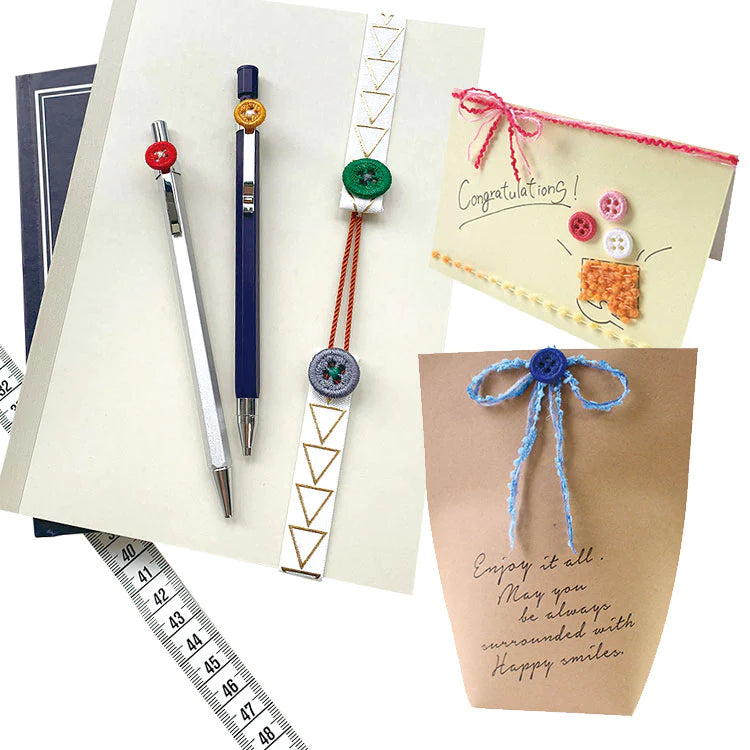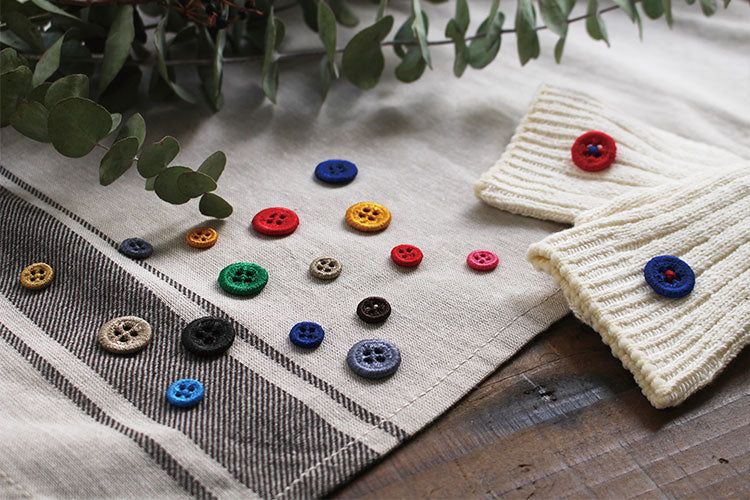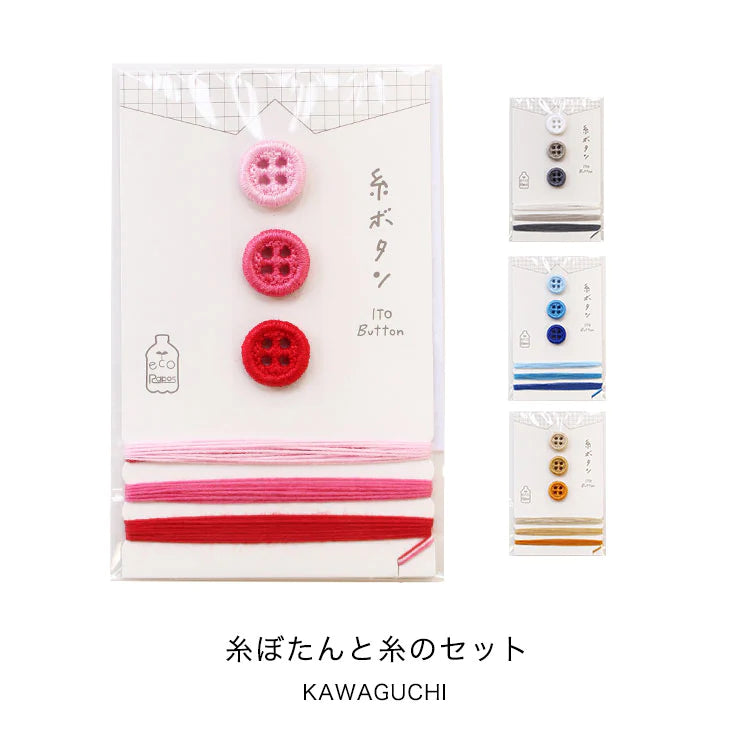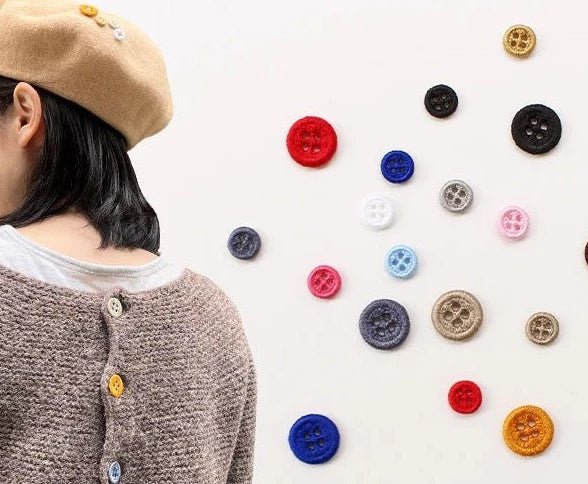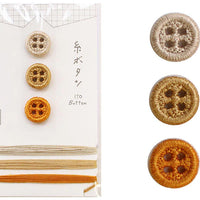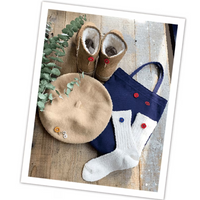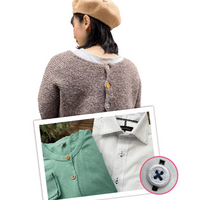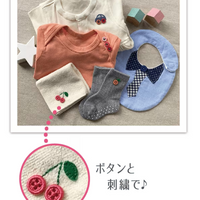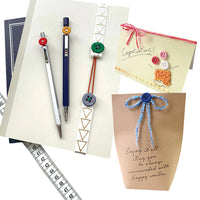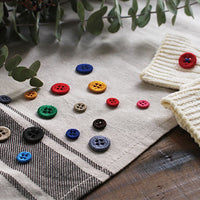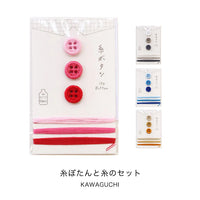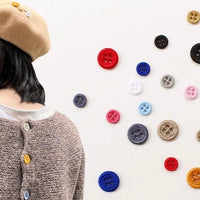 Ito Button & Thread Set, Ivory & gold
Accessorize! 
Not only can it be used as buttons on shirts, but it can also be used as a focal point on hats, socks, bags, baby clothes, stationery, and more. Replace a single button for a statement pop of color. You can also make accessories such as hair ties or book bands by threading elastic through the hole of the button. 
The accompanying thread matches the buttons for a color-coordinated look.

Dimensions: 1/2" (12mm)

Material: 100% Eco Lapos embroidery thread, which is made from recycled polyester fibers made from recovered plastic bottles.
Made in Japan