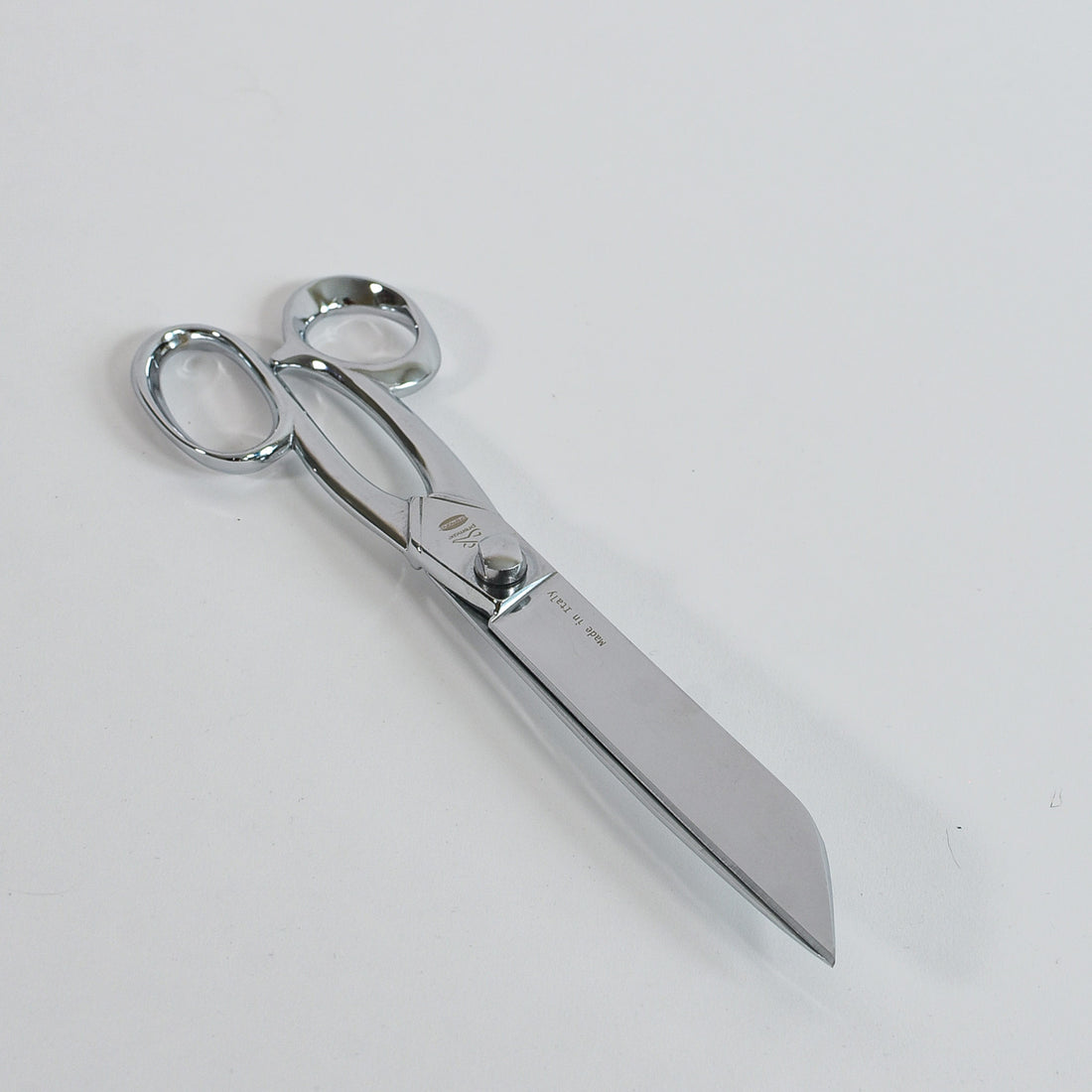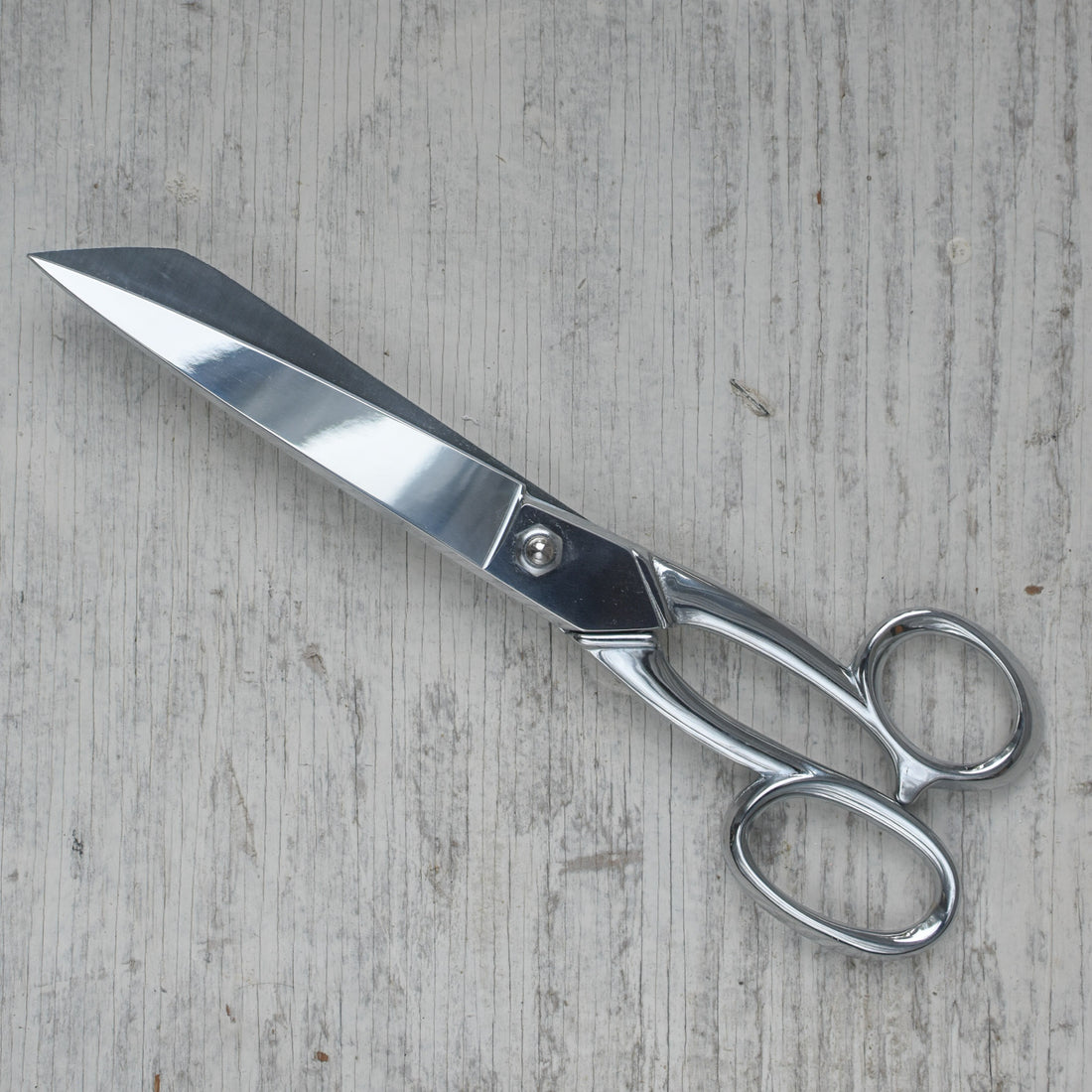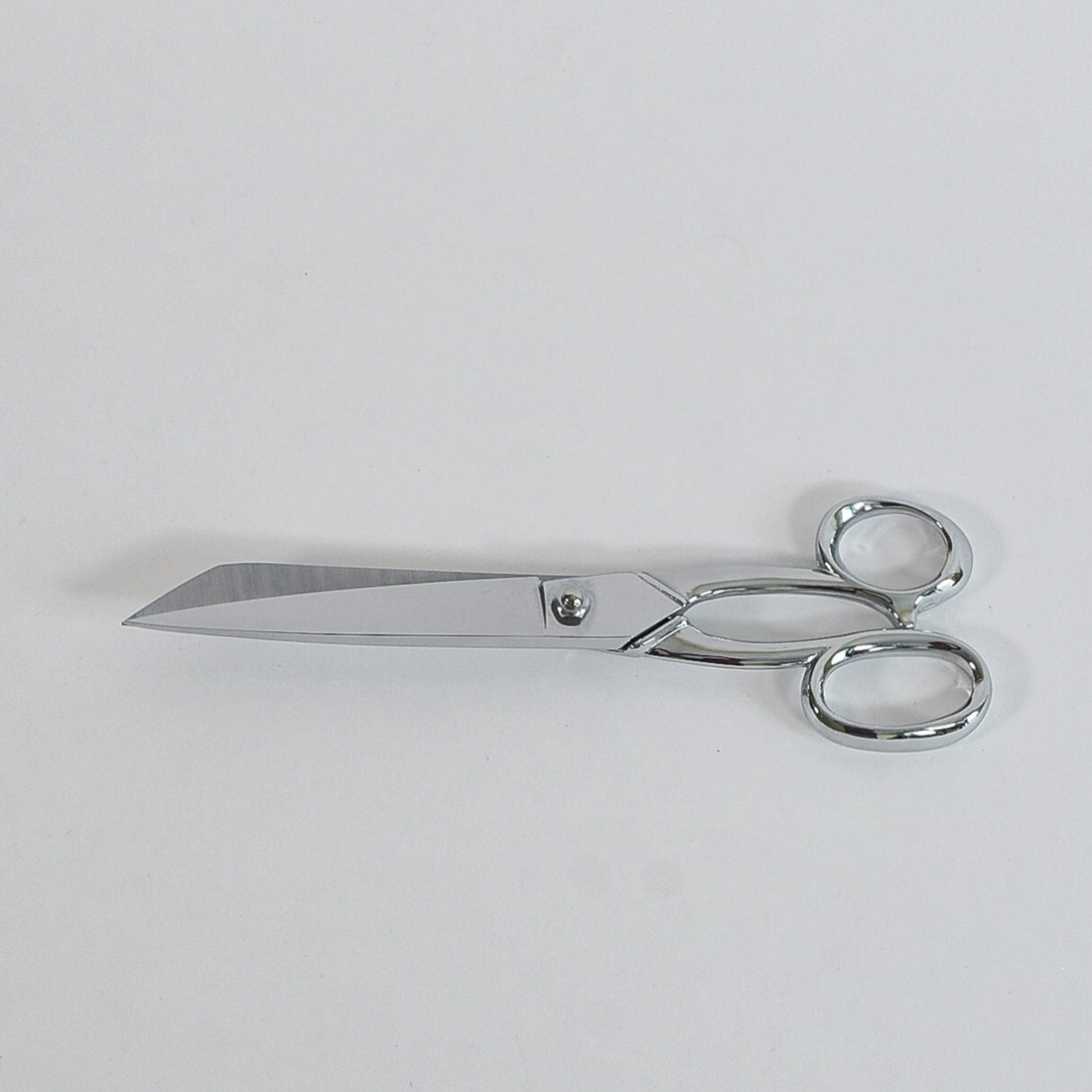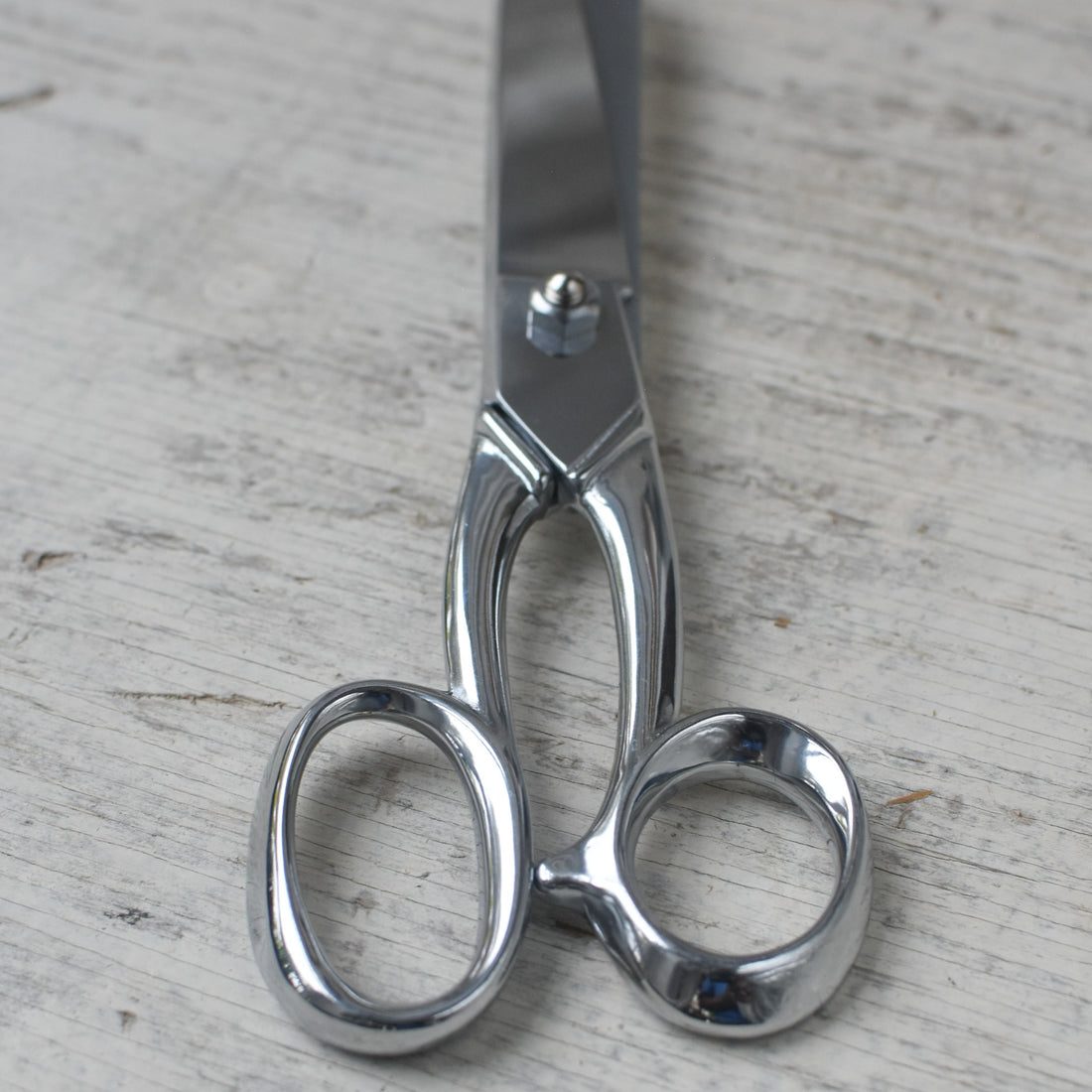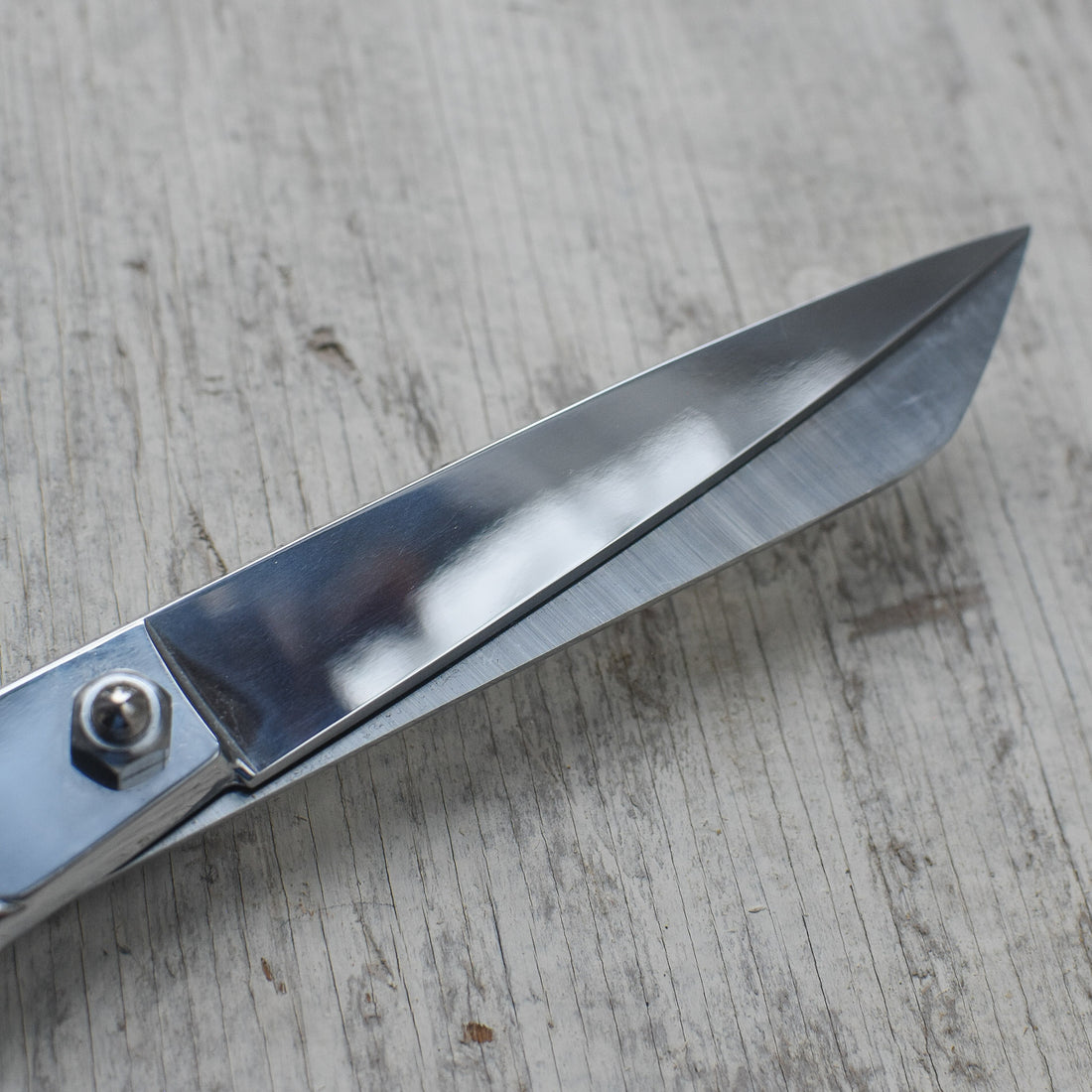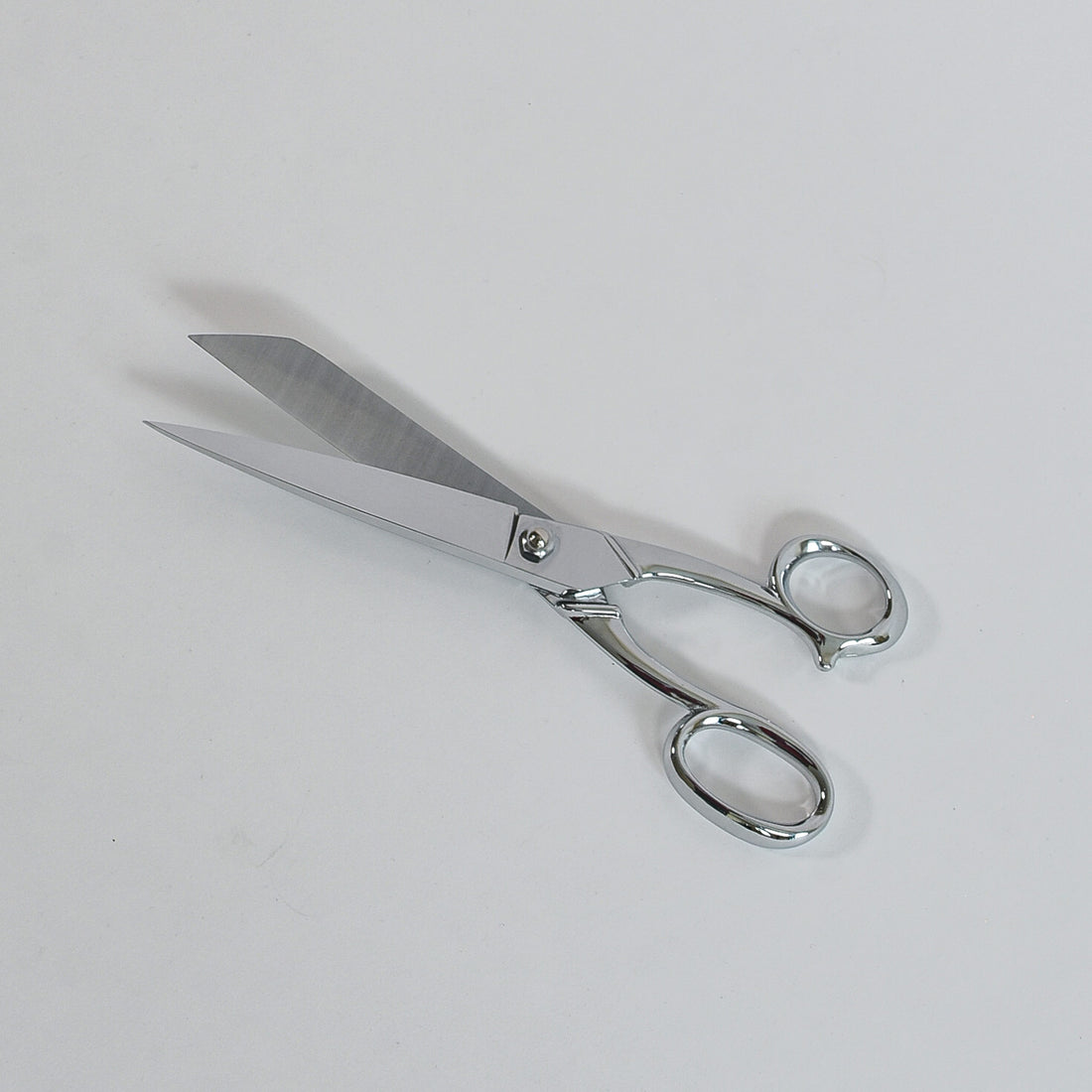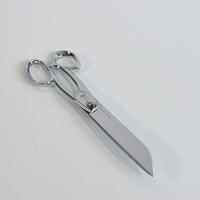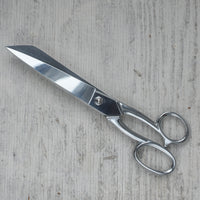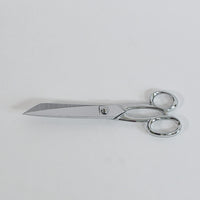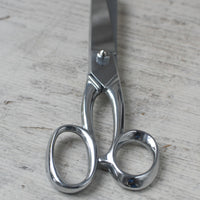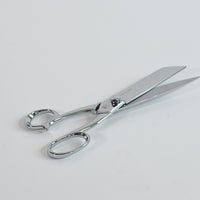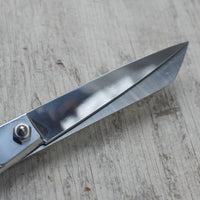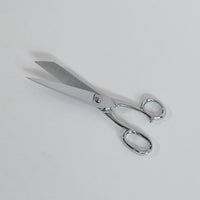 A unique scissor forged and handmade for the sewist. 
Handmade to exacting standards, these long, smooth blades give a consistent and precise cut. These shears hold their sharp edge and will last generations. 
Made with chrome-plated carbon steel using the traditional process of drop forging practices by bladesmiths of this region for centuries. We have visited their workshop and appreciated in person the careful refinement they put into their scissors. 
Dimensions: Overall length -- 10″ (25.4 cm)

Made by bladesmiths in Italy