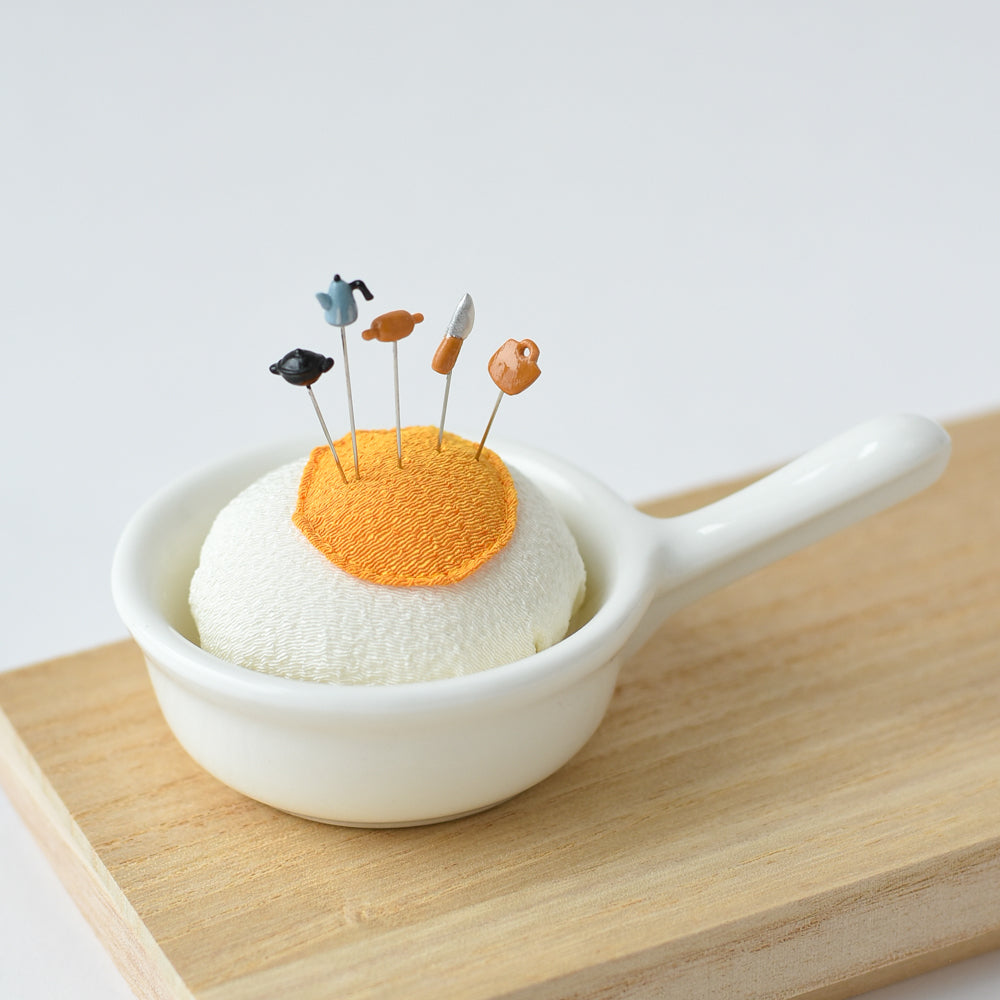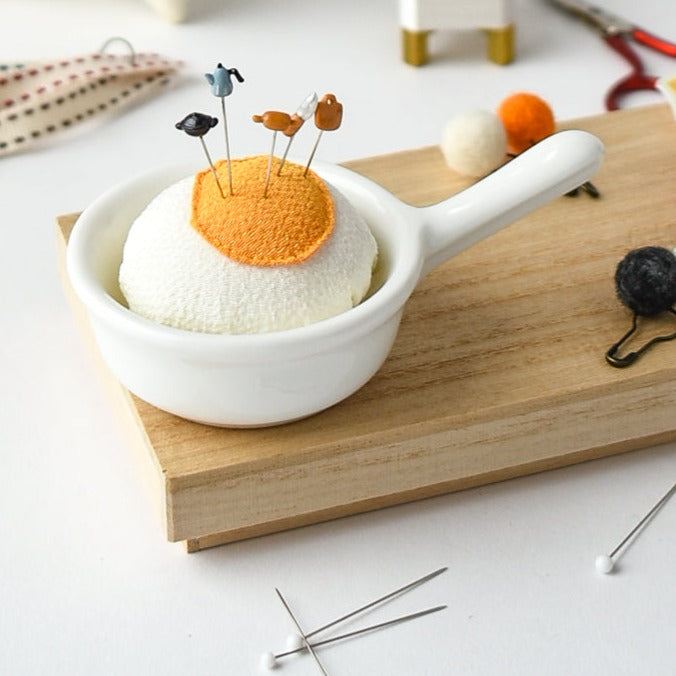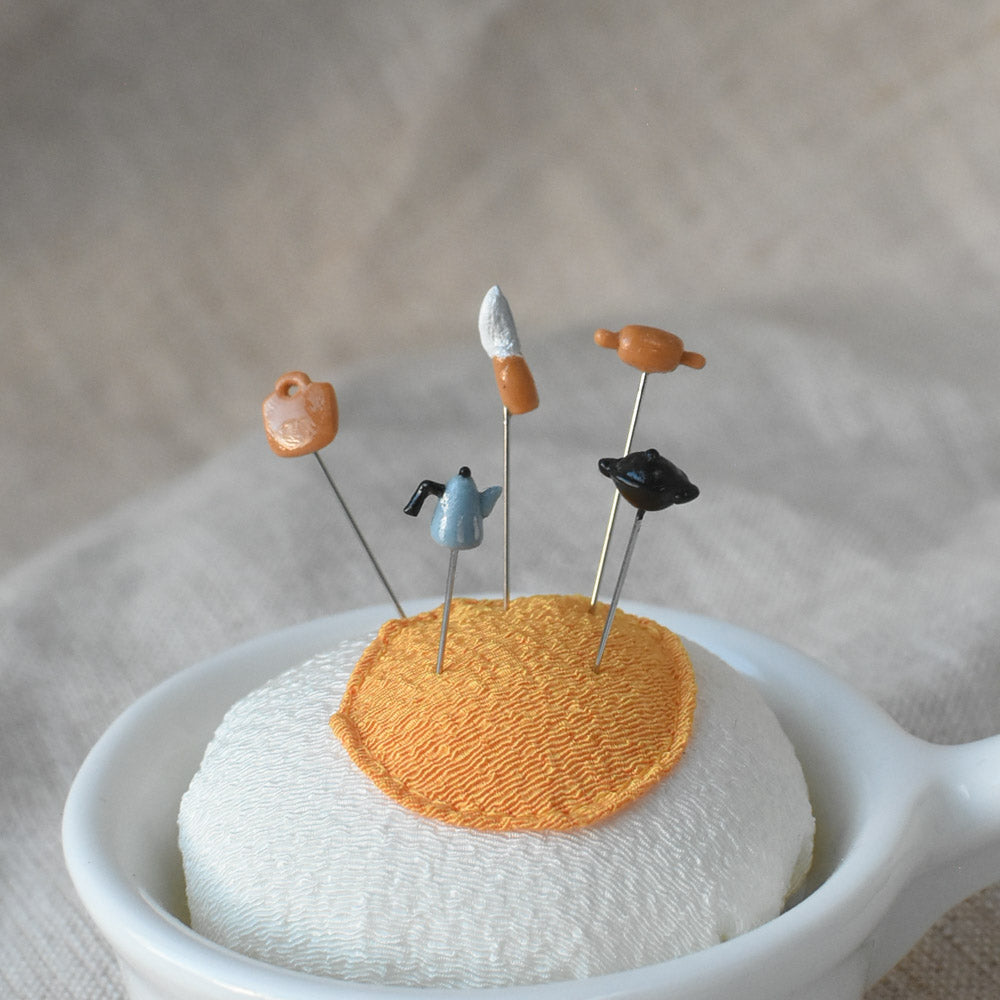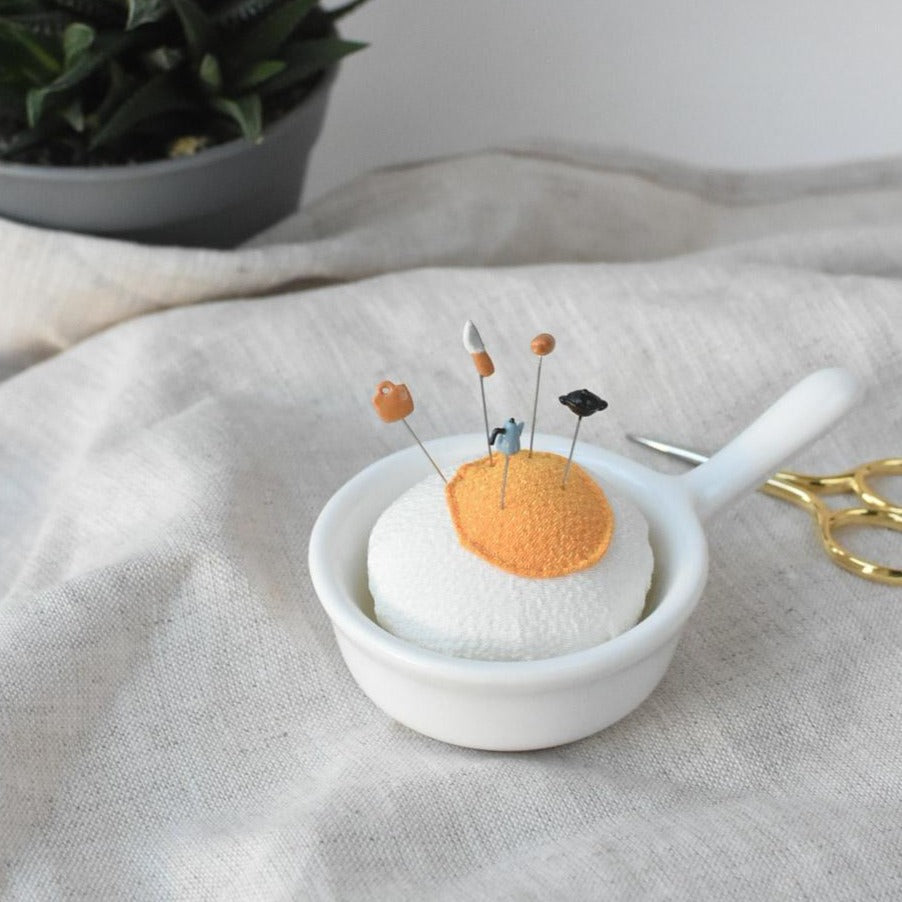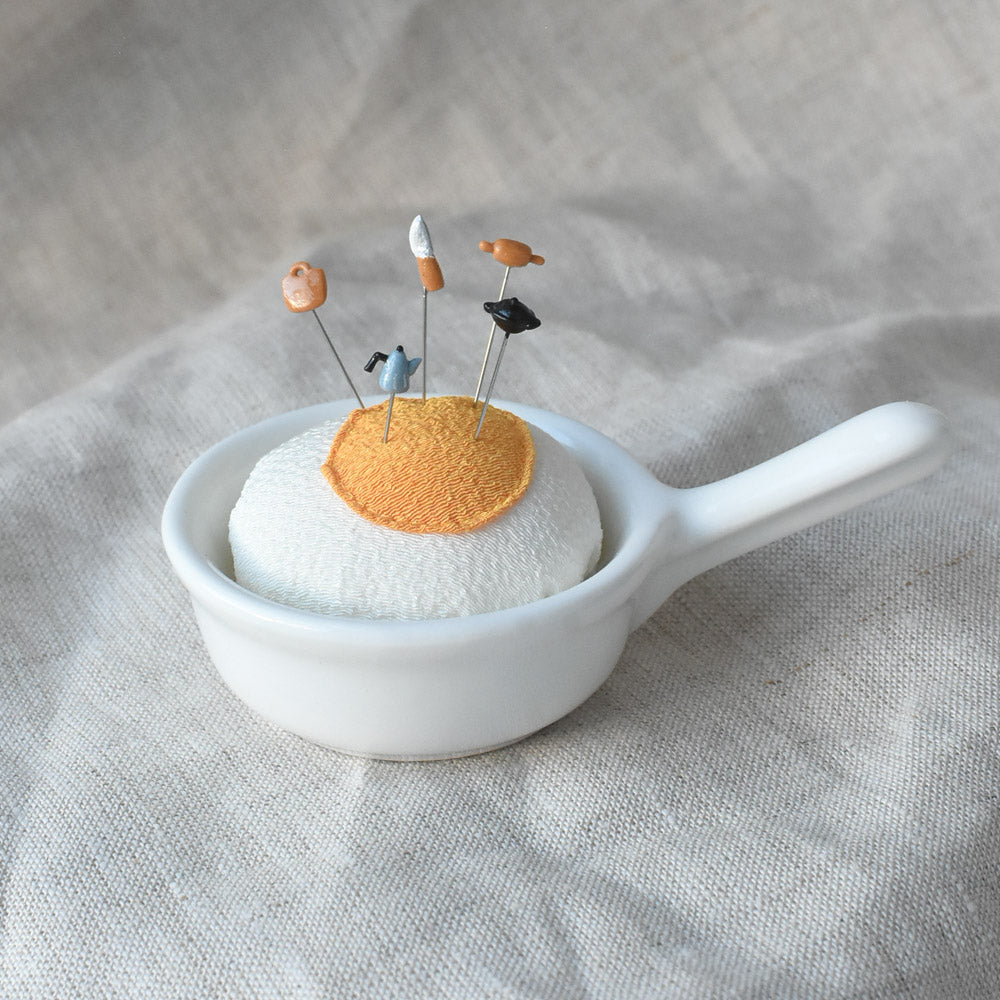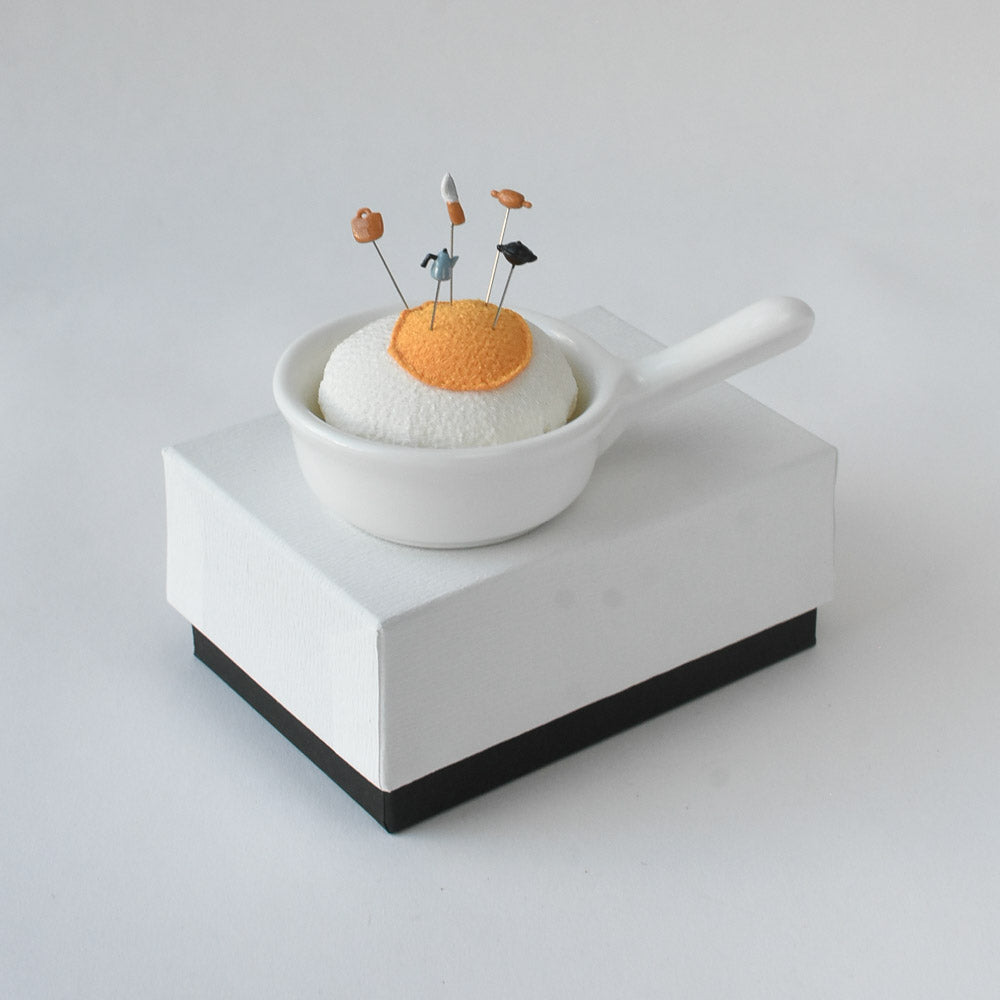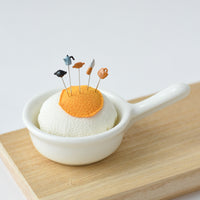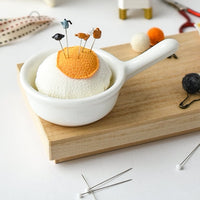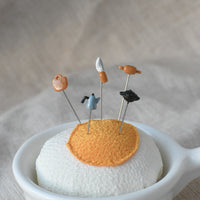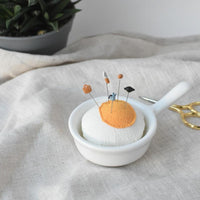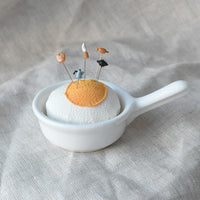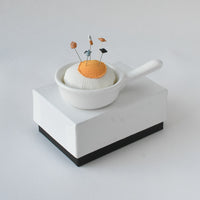 Breakfast time!
Pins with all the essentials for baking and brewing your morning treats!
The five hand-formed pins are:
Enamel coffee pot

Rolling pin
Ironware tea pot
Knife
Cutting board
The pins are made by hand by an artist in Kyoto who specializes only in making miniature pins. We absolutely love that this is a thing...that someone gets to spend their days not only making miniatures, but only those that are made into sewing pins.
The frying pan is a sturdy ceramic base filled densely to hold pins. It's topped with textured white and yellow poly fabric.
Dimensions: 4-1/8"w including handle x 2-1/2d" x 1-1/2"h; pins are 38mm long
Each pin cushion and set of pins comes boxed.
HIRO Co., Ltd., is a company with over 85 years of experience in Kanazawa, Ishikawa Prefecture, Japan. The company collaborate with Kanazawa-based artisans to create the contemporary and playful products for daily life using with the multiple traditional crafts inherited in Kanazawa, Ishikawa, such as the Kutani porcelain and Yamanaka Lacquerware.
Hiro's work with distinct designs adapting traditional craft techniques nourished in Ishikawa Prefecture are very popular in Japan and highly regarded around the world. They are selected in shops associated with museums or art galleries. 
Made in Japan