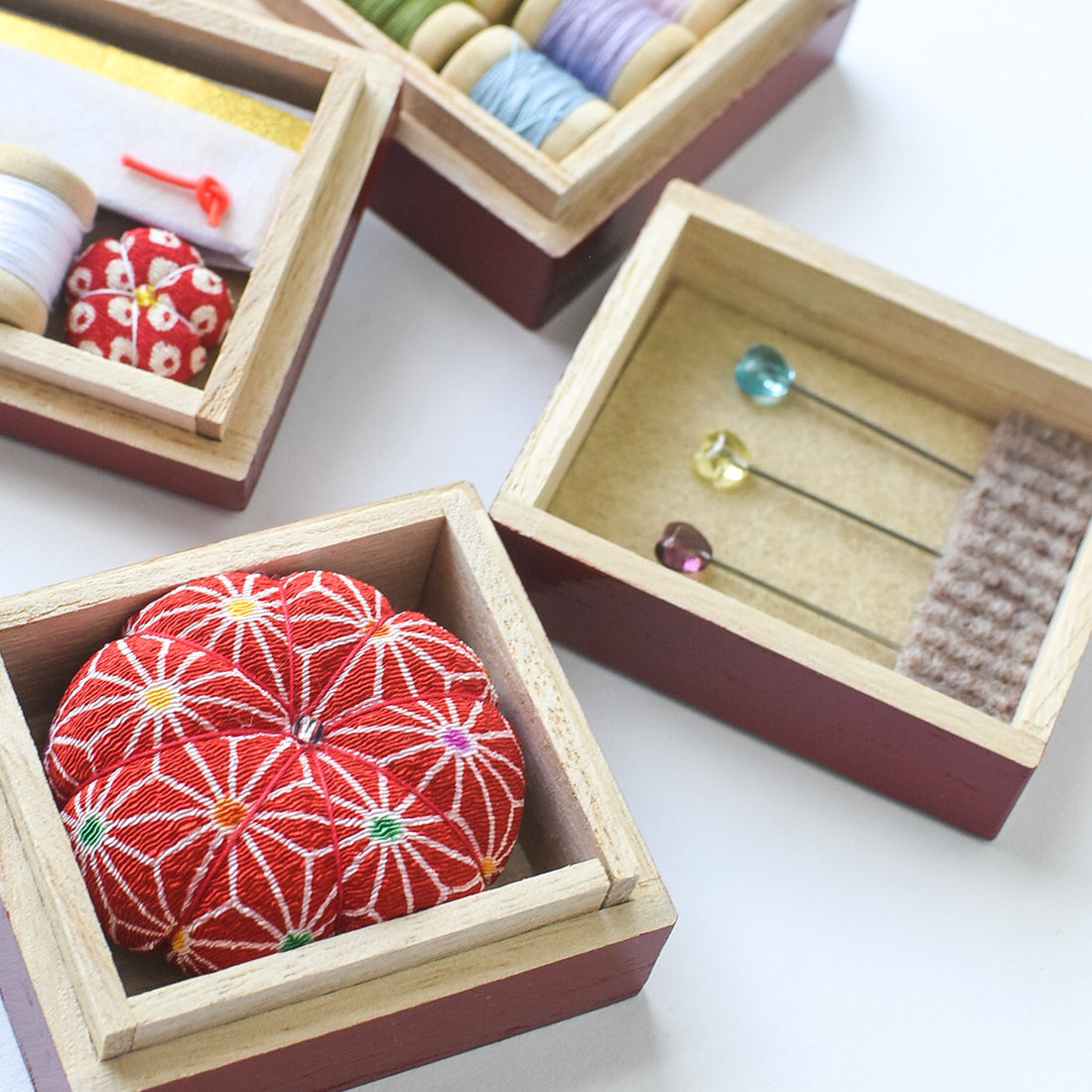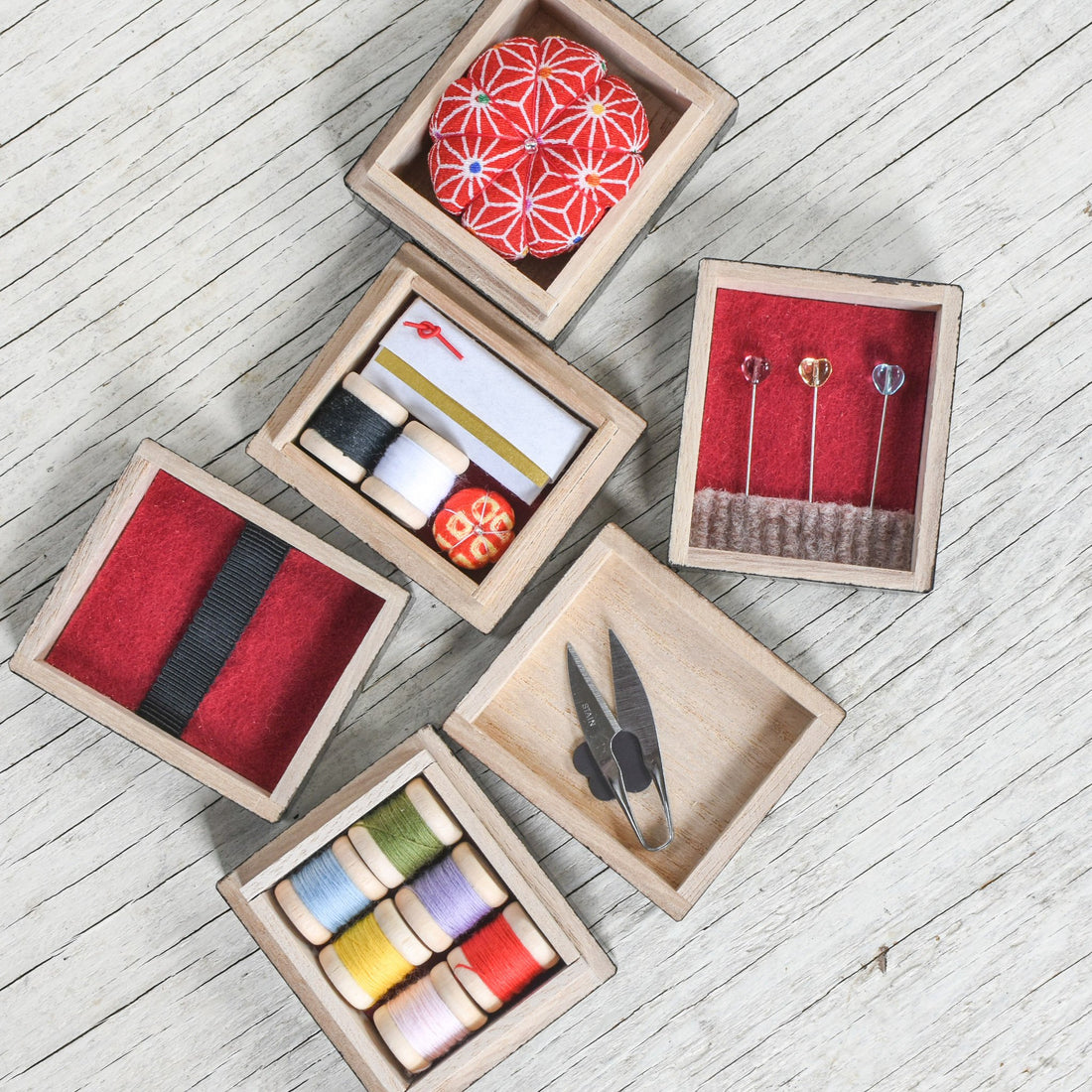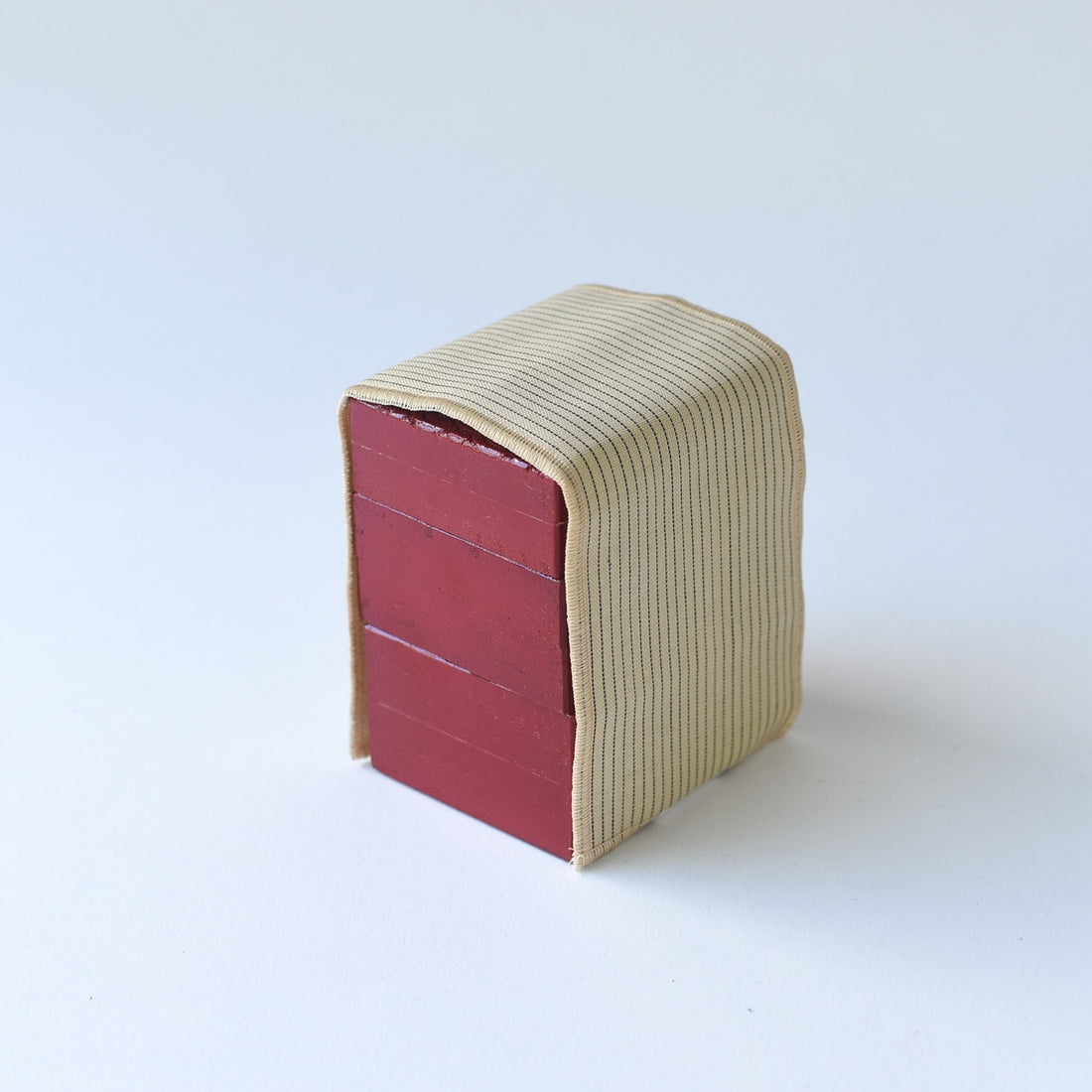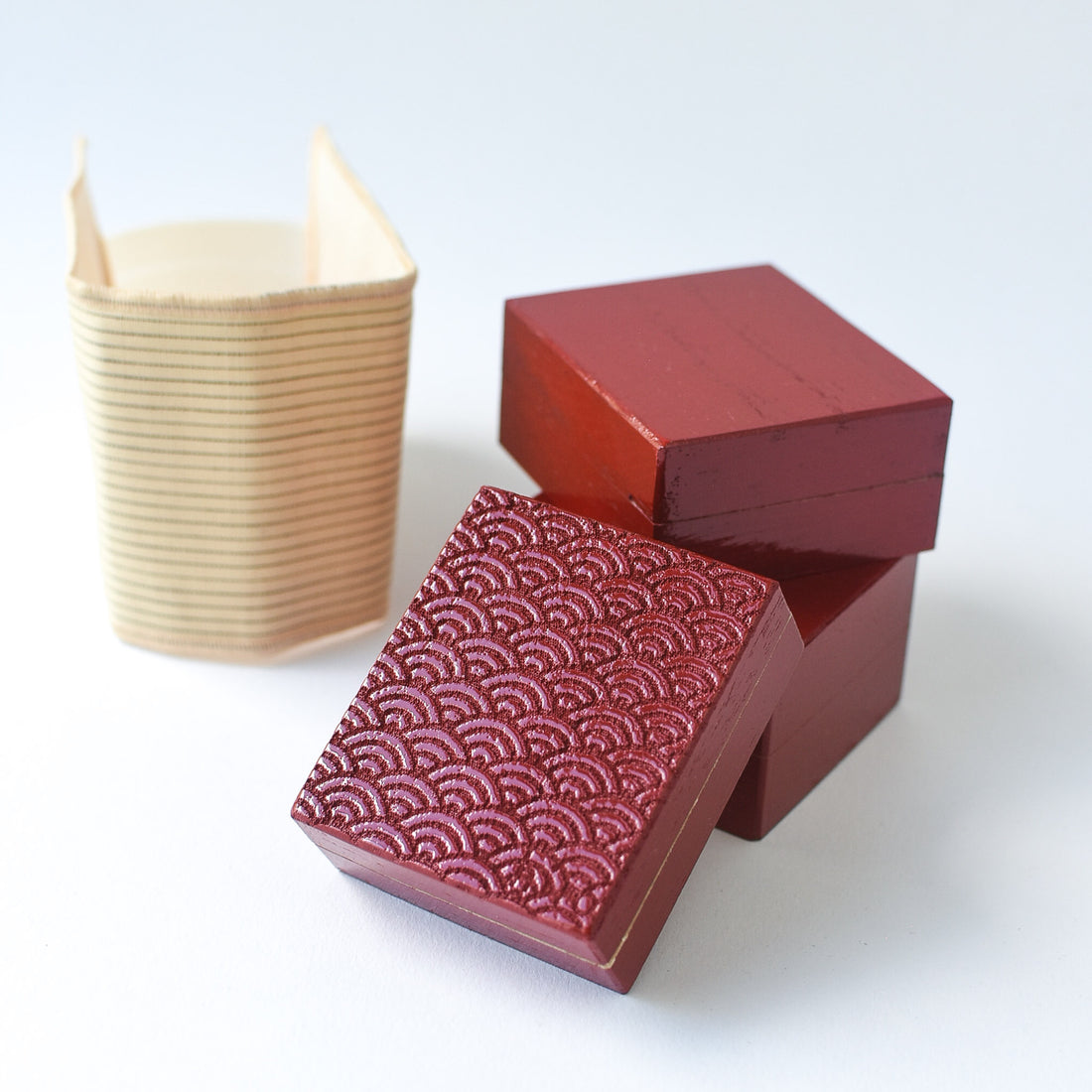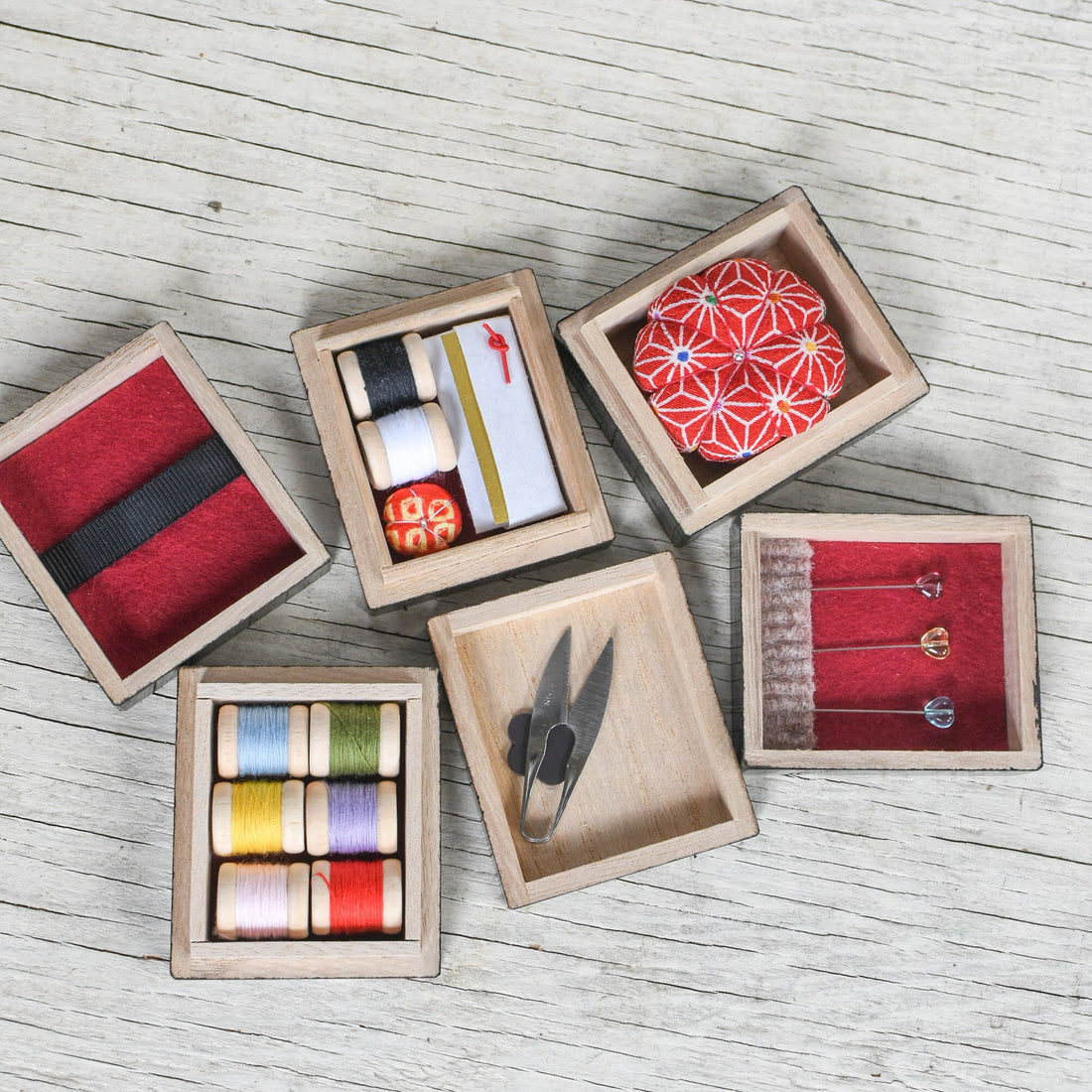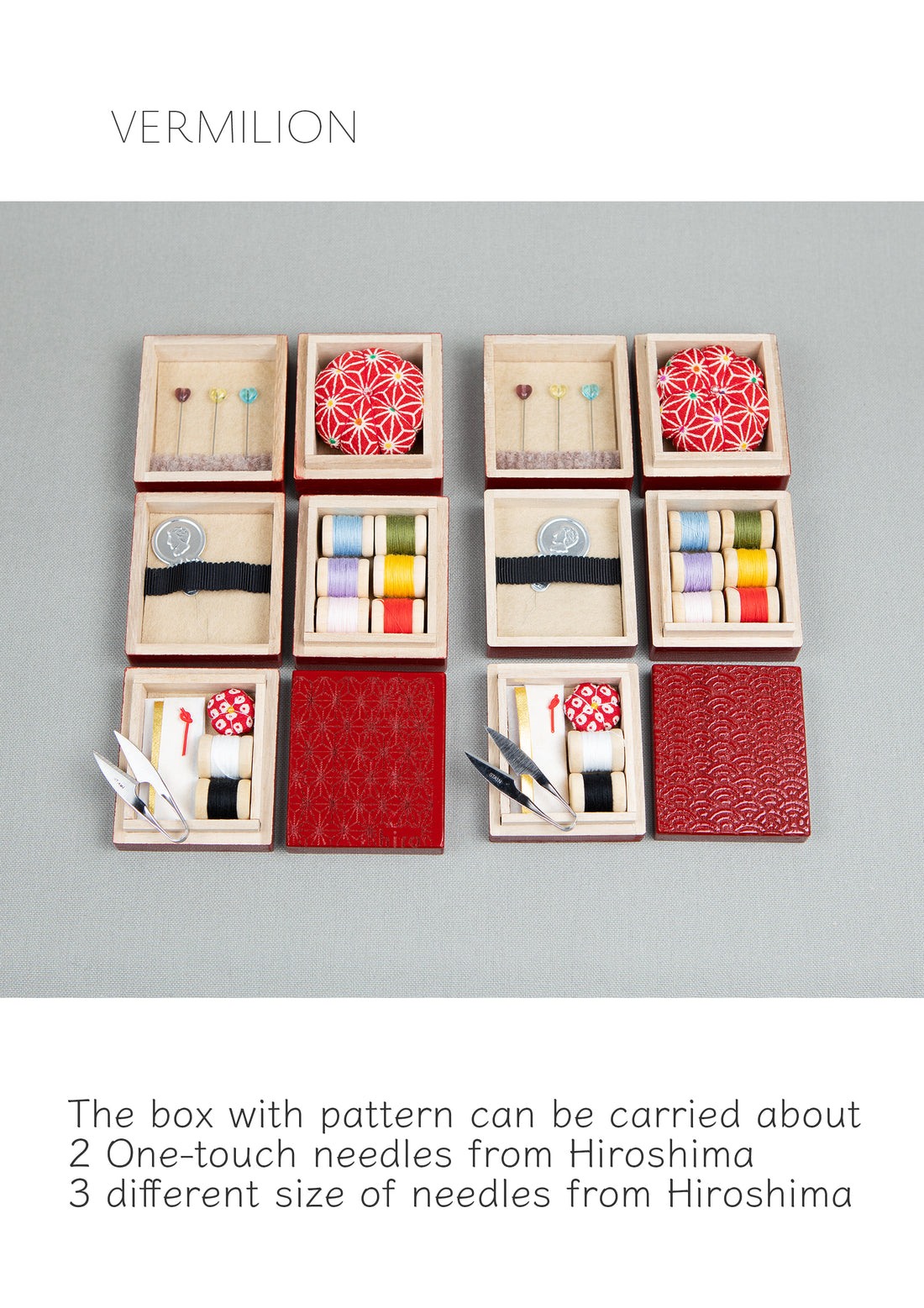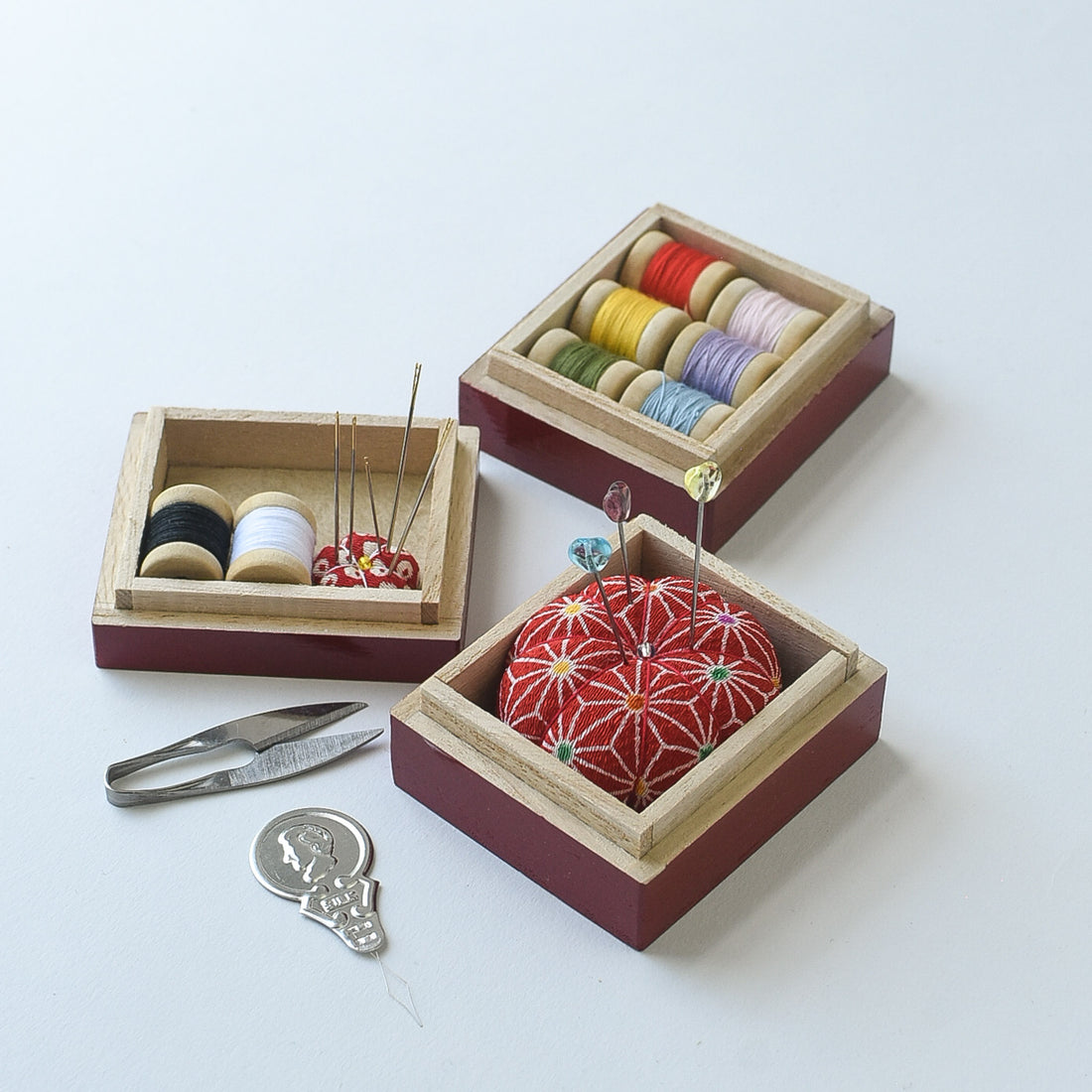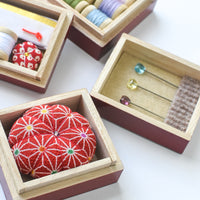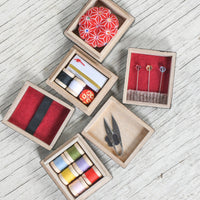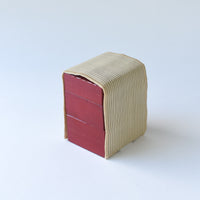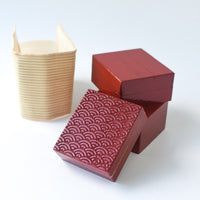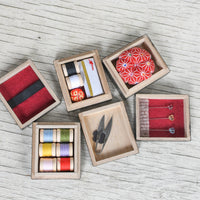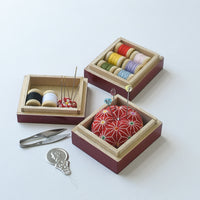 Triple Lacquer Sewing Box, Red
The ultimate unboxing experience...every time you use this sewing kit! Three boxes, each with their own bursts of joy!
Box one cradles 6 colors of sewing thread on wooden spools that fit perfectly in the box. The lid is lined with felt and has an elastic band. 
Box two can serve as your sewing kit on the go. It has the tiniest pin cushion -- only 1 cm! -- made of vintage shibori-dyed silk. It also contains two easy-thread sewing needles, and two more wooden spools of thread, basic black and white. The needle is a specialized easy-threading needle that allows the thread to easily pass through the needle hole by simply putting a thread in the groove on the needle and pushing it. The lid contains a magnet that holds a tiny thread snips, which are the smallest stainless steel scissors in Japan with a total length of 45 mm. They have excellent sharpness.
Box three has a larger pin cushion covered in silk crepe. The felt-lined lid contains three heart-shaped glass head pins and space for you to add more. 
The top of the box is etched with a hemp leaf pattern, and the entire box is covered in multiple layers of black lacquer. It's soft to the touch and will last for decades. 
The three paulownia wood boxes come stacked and are secured with a piece of black linen cloth. 
HIRO Co., Ltd., is a company with over 85 years of experience in Kanazawa, Ishikawa Prefecture, Japan. The company collaborate with Kanazawa-based artisans to create the contemporary and playful products for daily life using with the multiple traditional crafts inherited in Kanazawa, Ishikawa, such as the Kutani porcelain and Yamanaka Lacquerware.