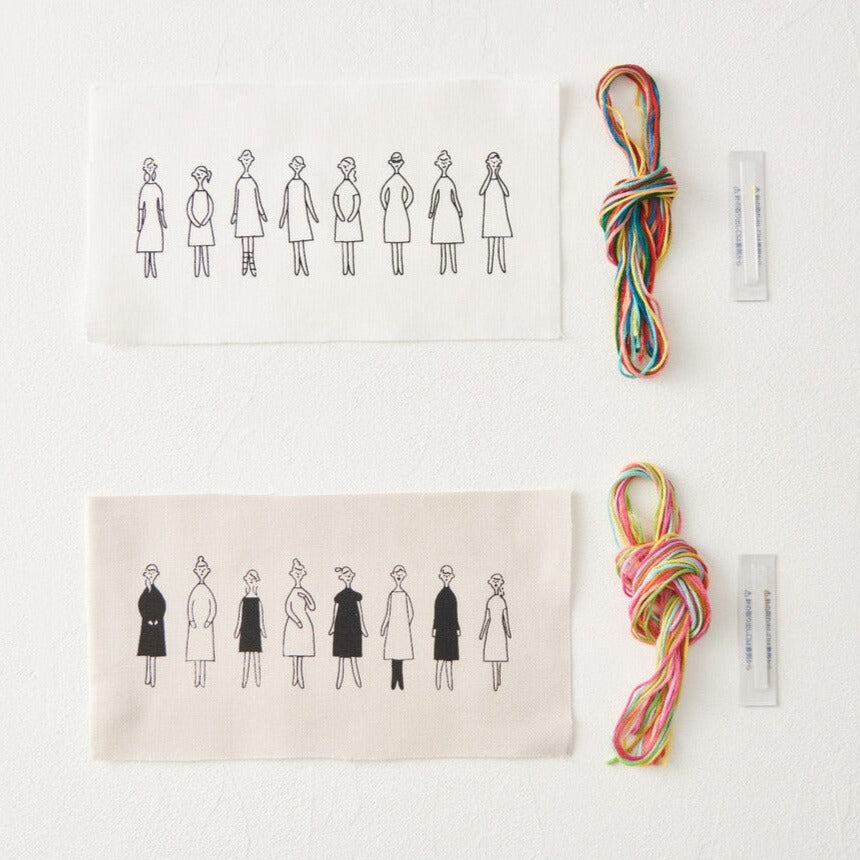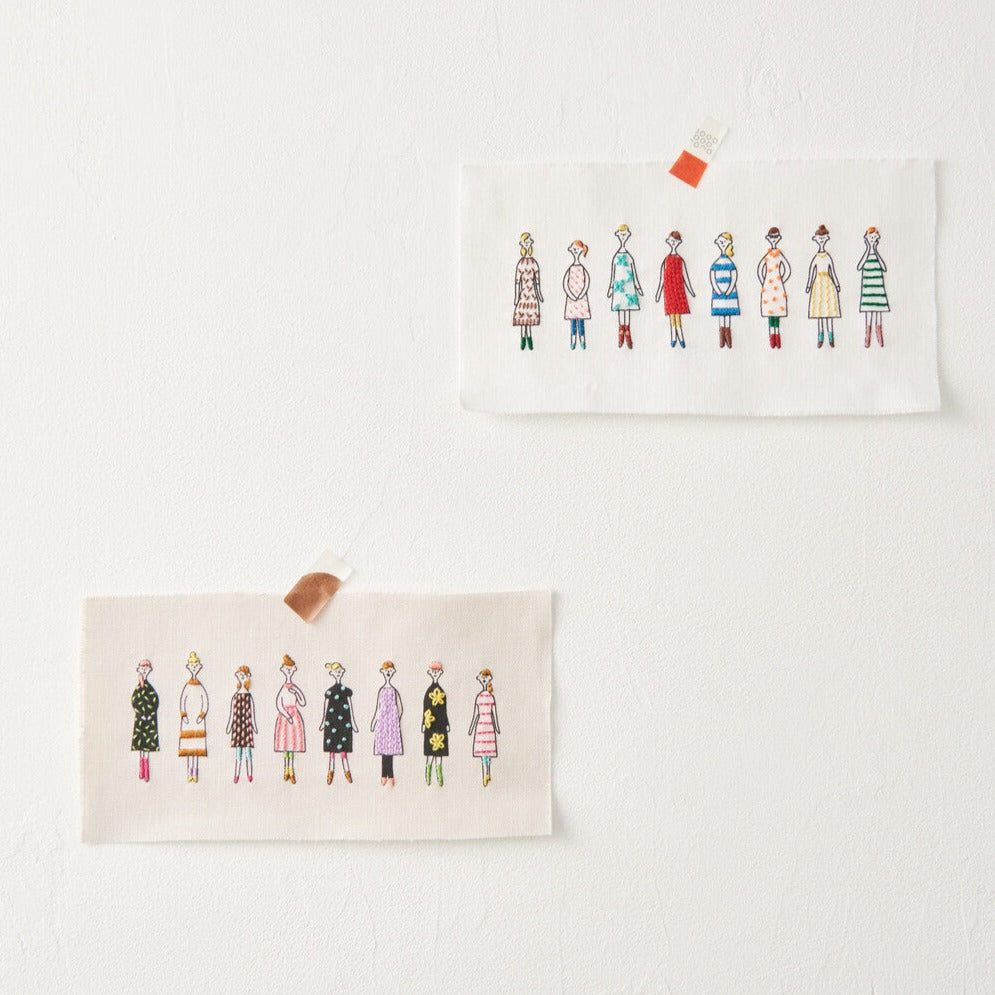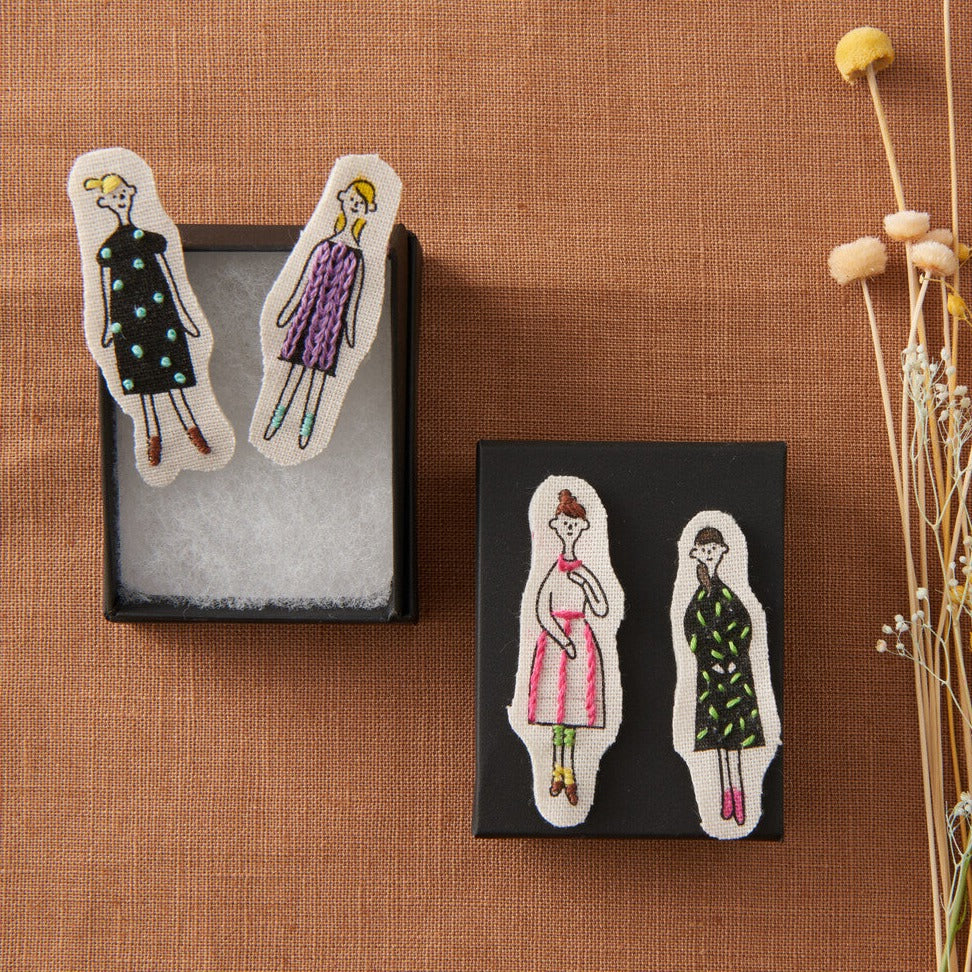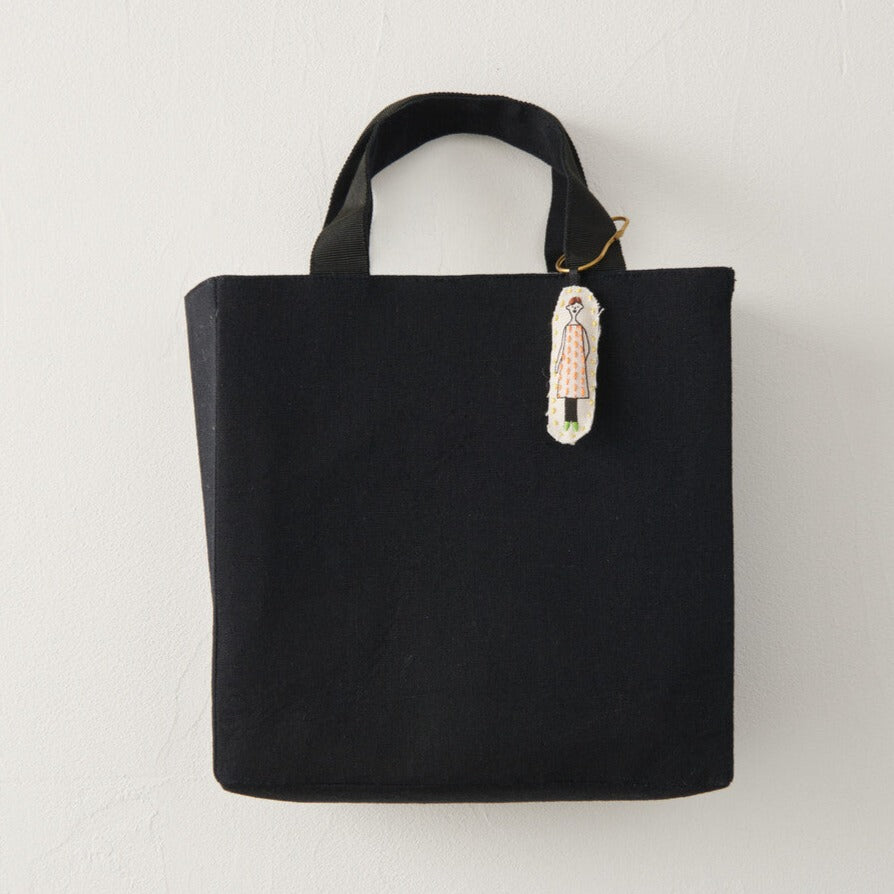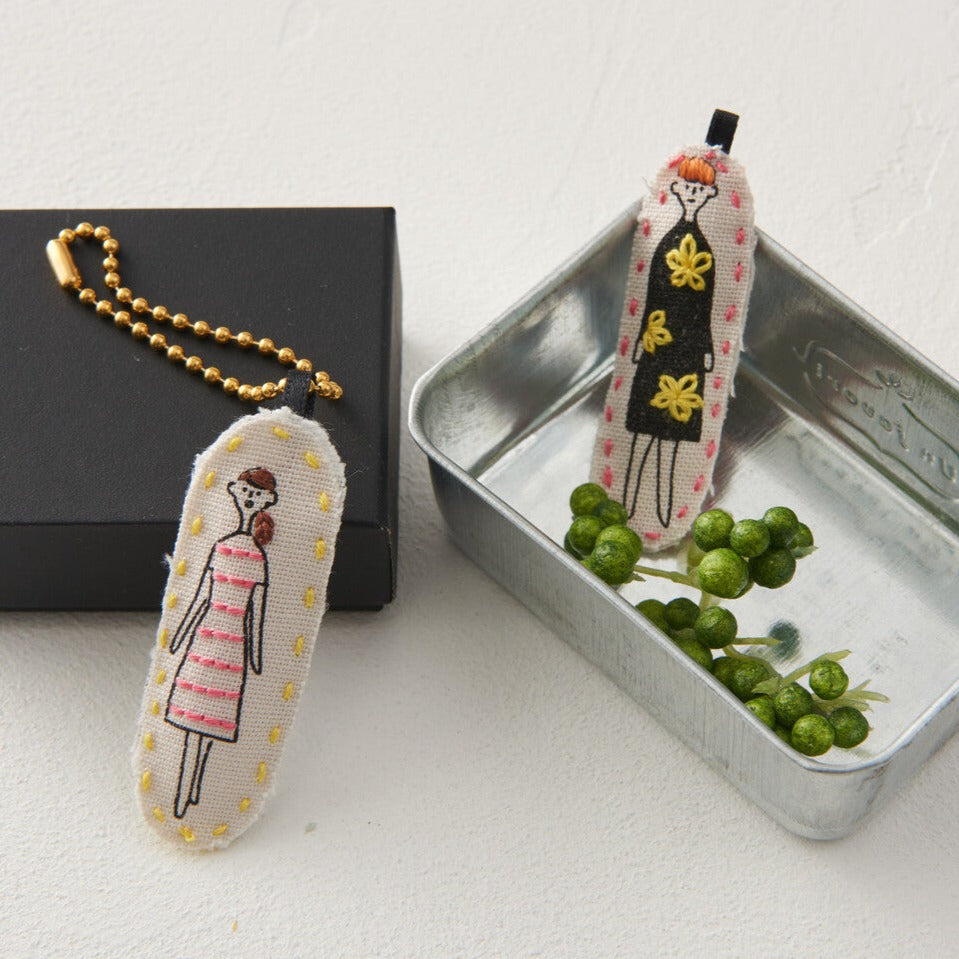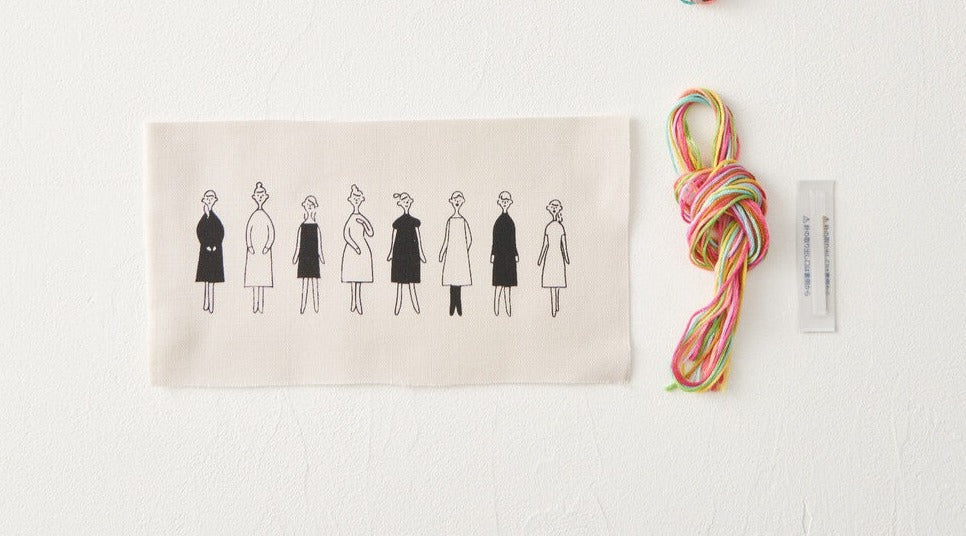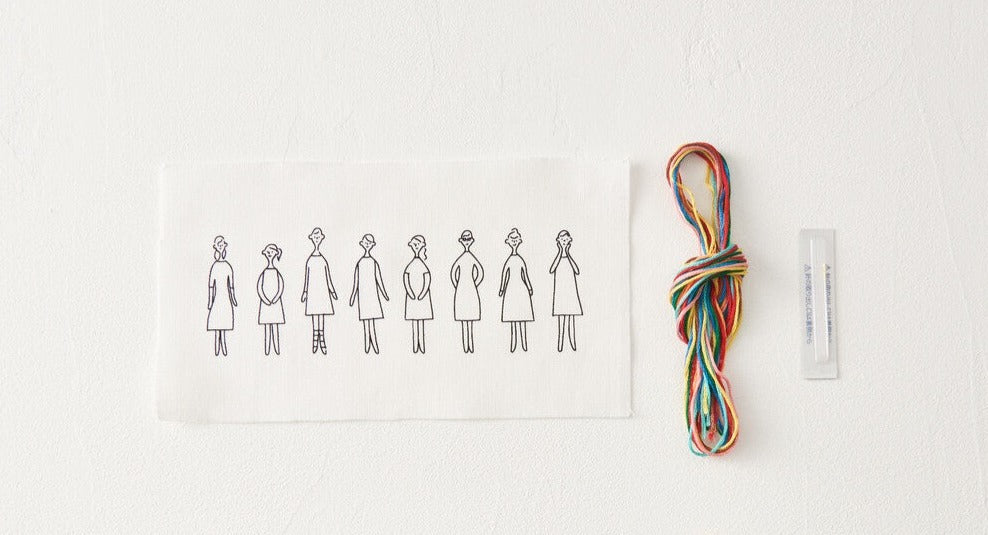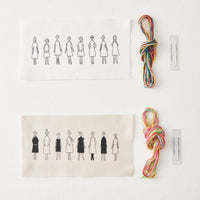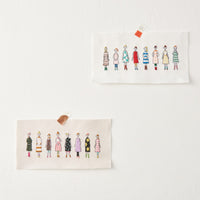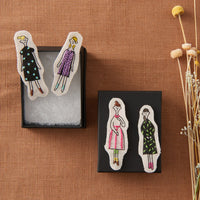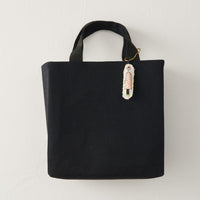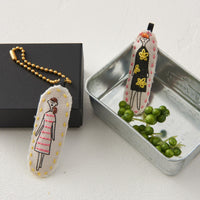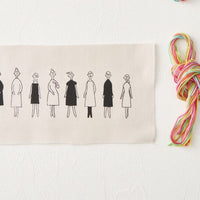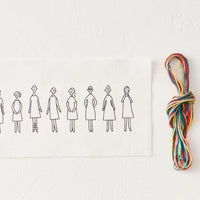 100 Ladies Starter Set Embroidery Kit
The 100 Ladies series now includes a trial set for beginners! Each set includes 8 Ladies, 8 colors of embroidery threads, and an embroidery needle so you can get started right away.
Make your own wee fashionista charms with this amazing kit!

I was stunned when I first saw an exhibit of these embroidered ladies in Tokyo in 2019. Such creativity! Designed and developed by Kazue Nakajima of Quilts 1989.
The line drawing on the high-quality fabric gives you the freedom to stitch, piece, or paint 100 women any way you'd like.
Embroidery kit contains: 

Cosmo 25 embroidery thread (100% cotton)

Embroidery cloth with printed patterns (100% cotton)

Embroidery needle

Instruction manual in Japanese
NOTE: The written instructions are in Japanese, but there are ample diagrams that show details.
Fabric is ~4" x 8"
This kit is recommended for those who are new to embroidery.
Made in Japan