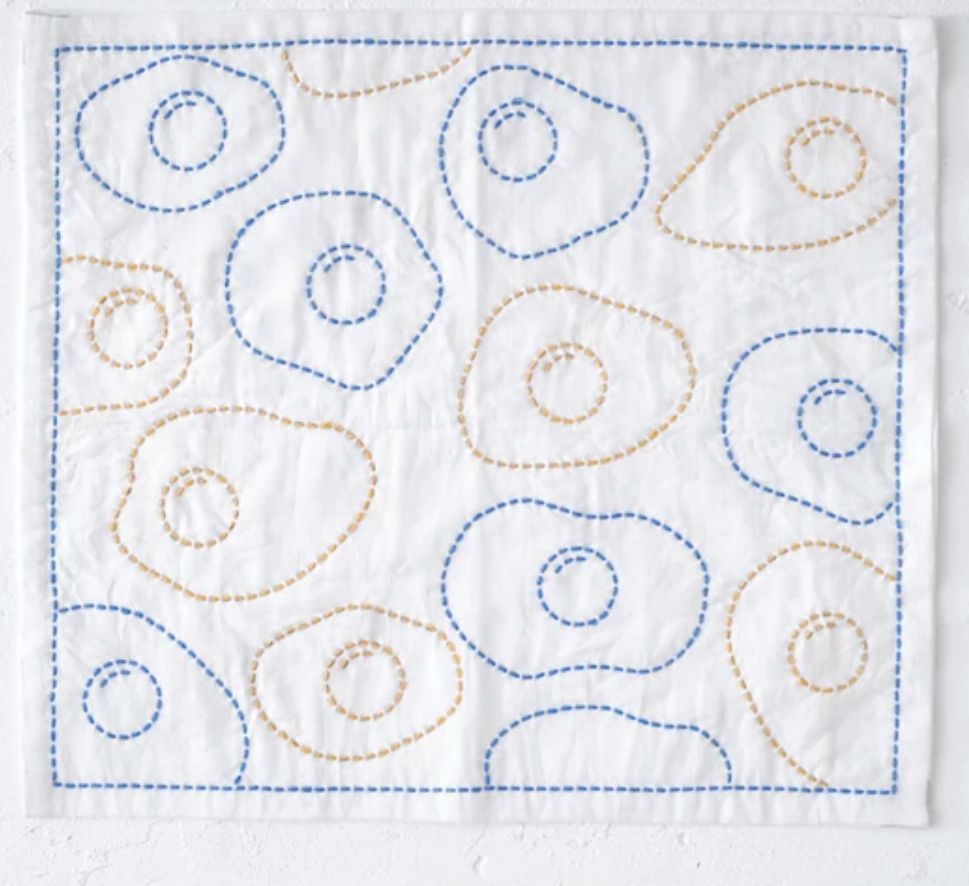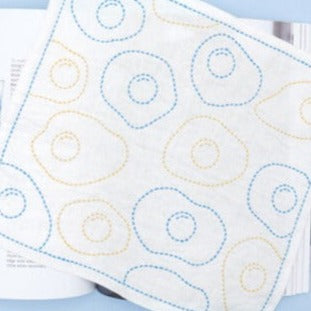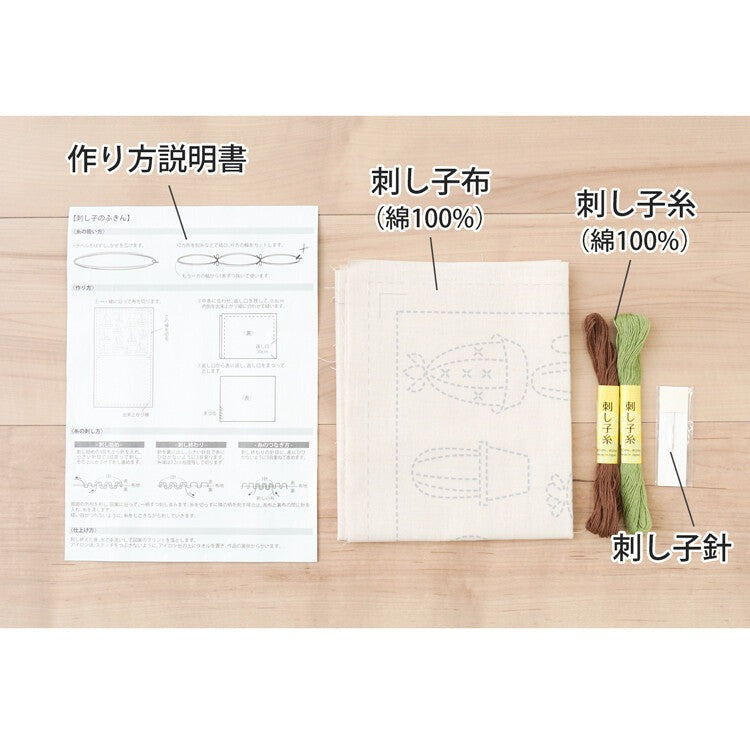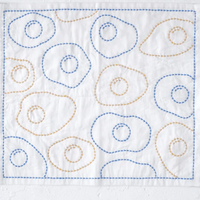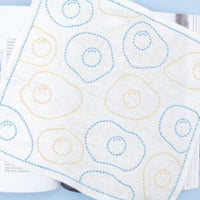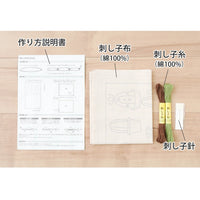 Create a traditional Japanese sashiko project with this beginner kit!
This kit provides all required materials and instructions for completing an authentic sashiko embroidered kitchen towel or wall hanging.
This kit includes:
Cotton fabric panel pre-printed with washable disappearing ink
Two colors of high-quality sashiko thread for contrast stitching
Special sashiko needles for embroidery
Instructions that are written in Japanese, but with many easy-to-understand diagrams walking you through every stitch
Follow the printed guidelines on the fabric to learn the satisfying ancient Japanese stitching technique of sashiko. Once completed, the design washes away leaving behind beautiful stitchwork.
Dimensions: Finished size ~11.8" x 13.5" (30cm x 34cm)
Made in Japan