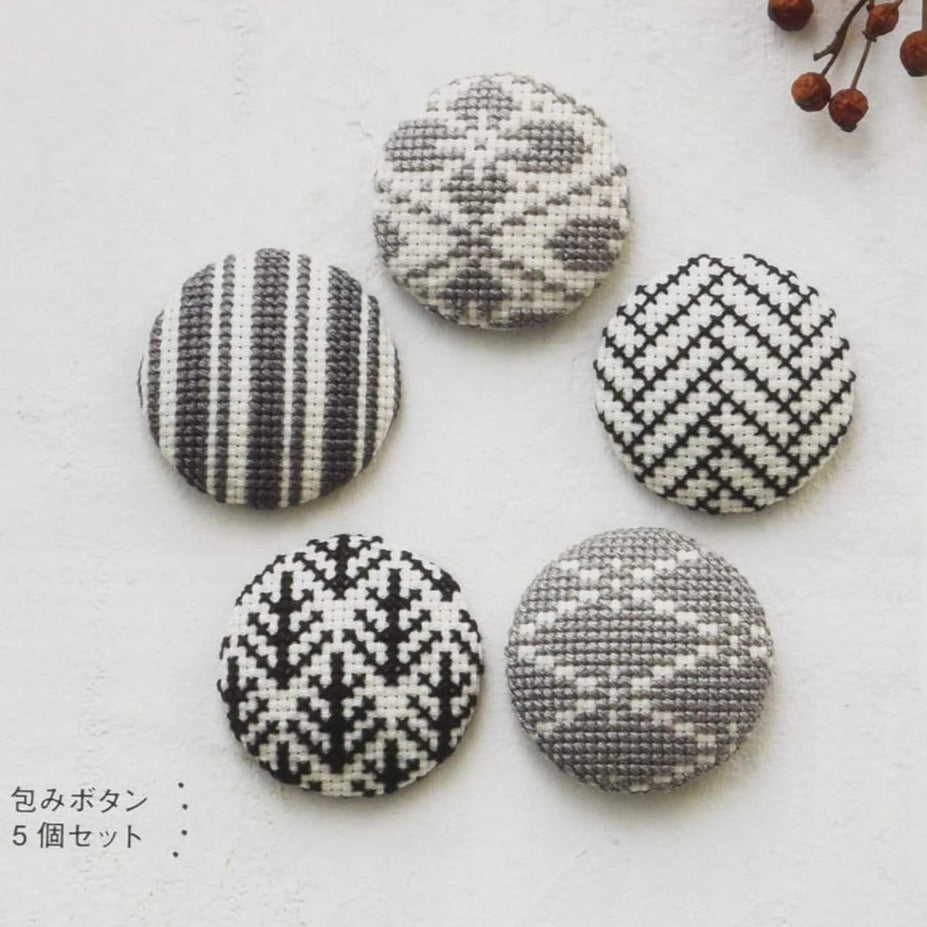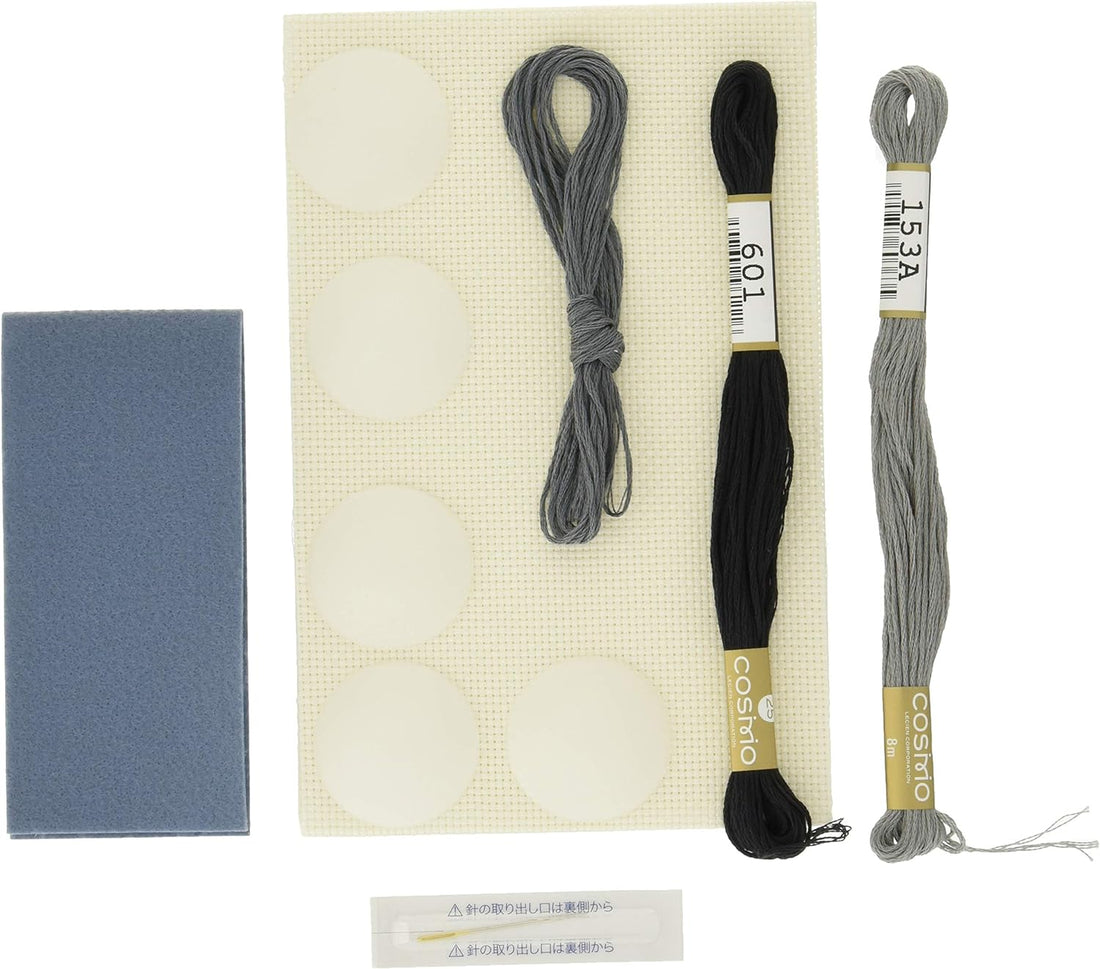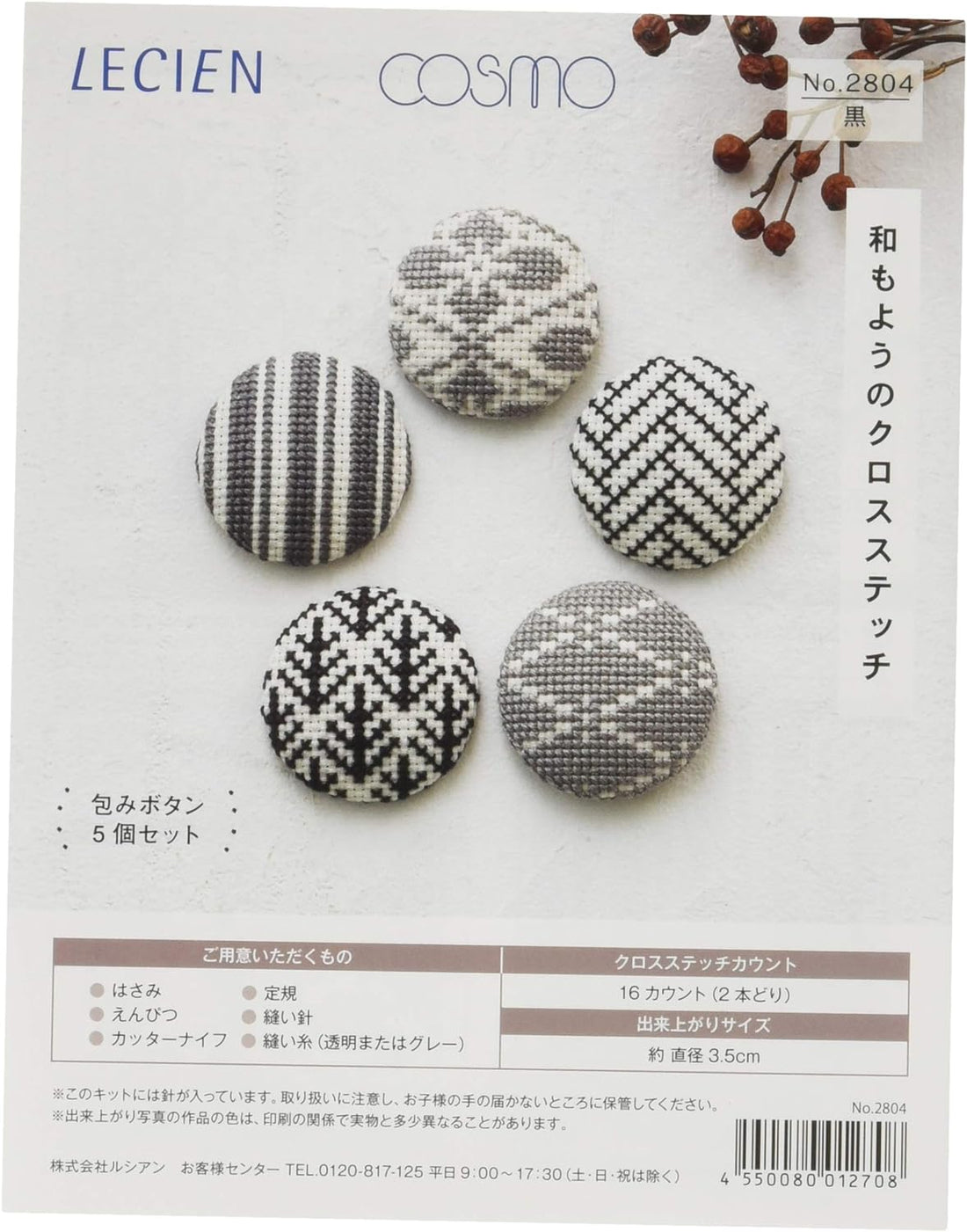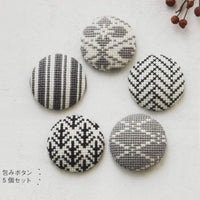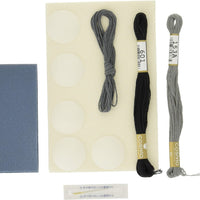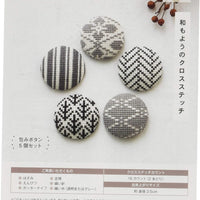 Cross Stitch Buttons DIY Kit, Black
Transform your wardrobe into a canvas of creativity! 
Craft five graphic buttons to breathe life into your garments.
Whether it's embellishing your hand-knit sweater, personalizing a sewn coat, or customizing ready-to-wear favorites, our kit equips you with everything you need.

Set Includes:
Cross-stitched fabric, 16 count (2 pieces)

embroidery thread,

Buttons for covering

Felt

Embroidery needle

Instructions written only in Japanese, but with numerous detailed illustrations
You need to provide: scissors, pencil, ruler, sewing needles, sewing thread (clear or grey).
Dimensions of Finished Buttons: ~1.4" (3.5 cm)
Made in Japan