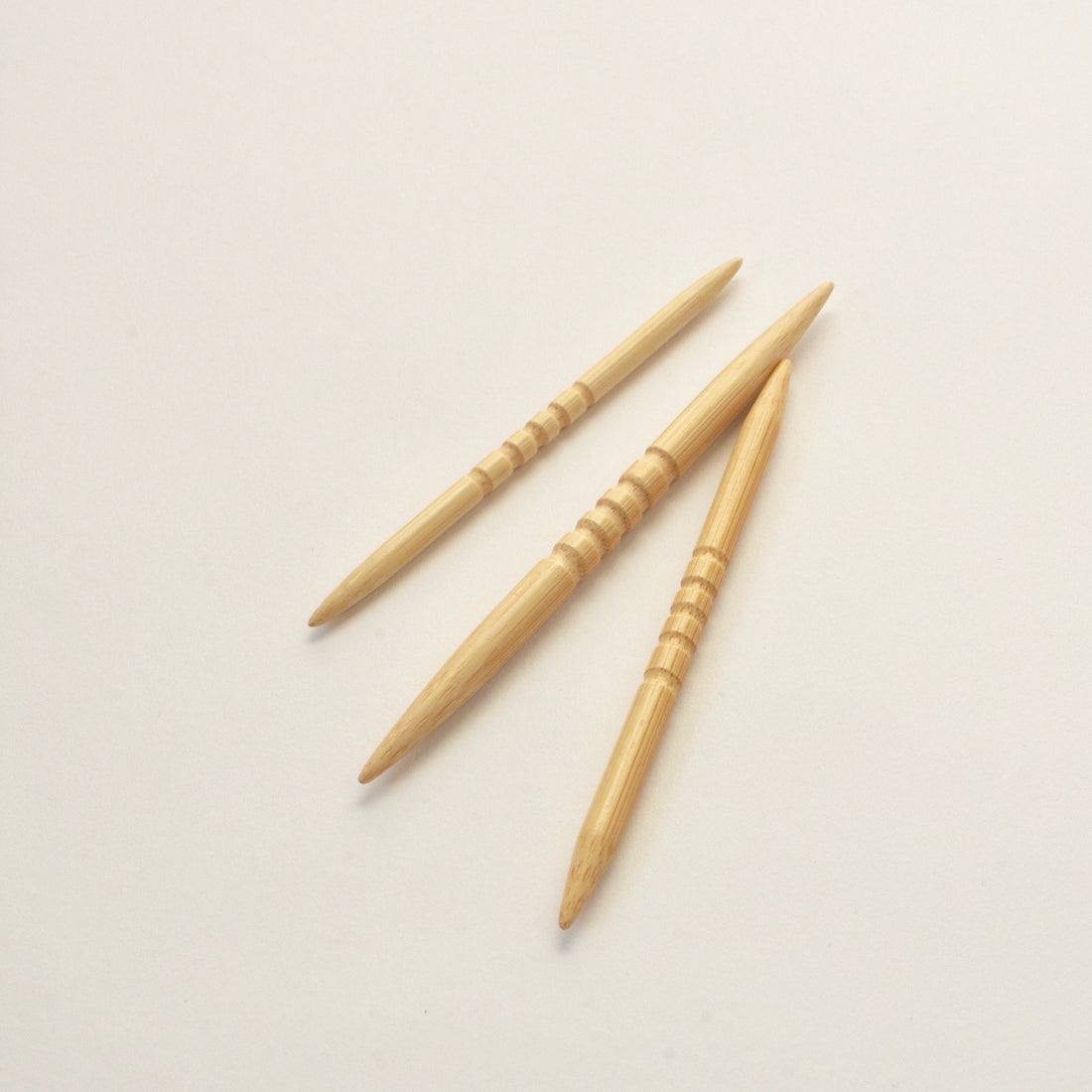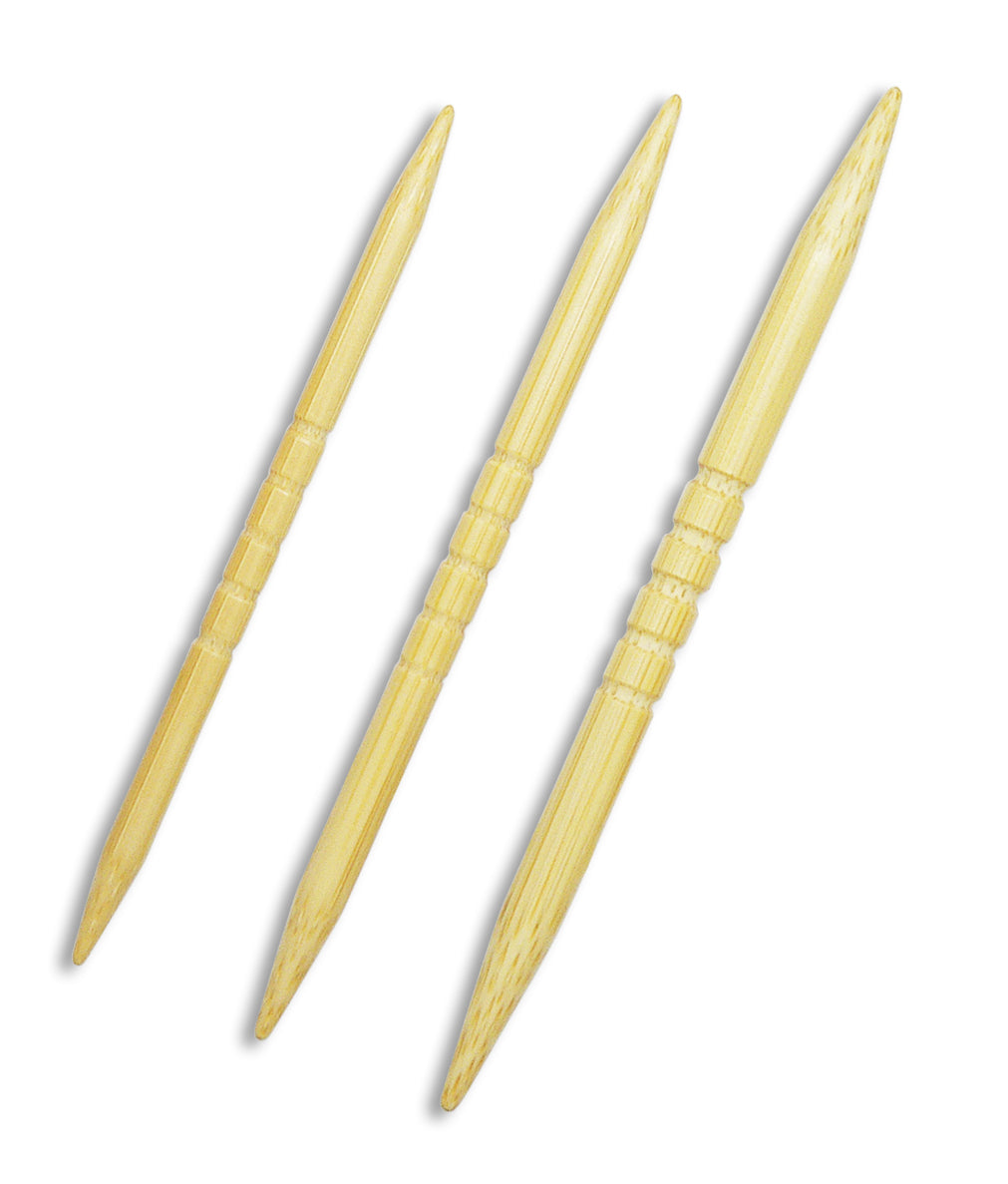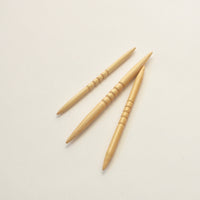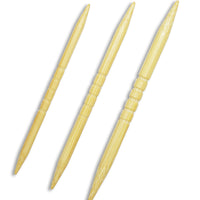 Grooved Cable Stitch Holder
A set of three bamboo cable stitch holders--of varying lengths and diameters. The grooves add enough hold so the stitches stay put, but the smooth bamboo ensures the stitches glide when you need to pick them up. Natural color.
Dimensions: 3.75", 4", and 4
Made in Japan by Kinki Amibari, a 100+ year-old family company that excels at high quality products.