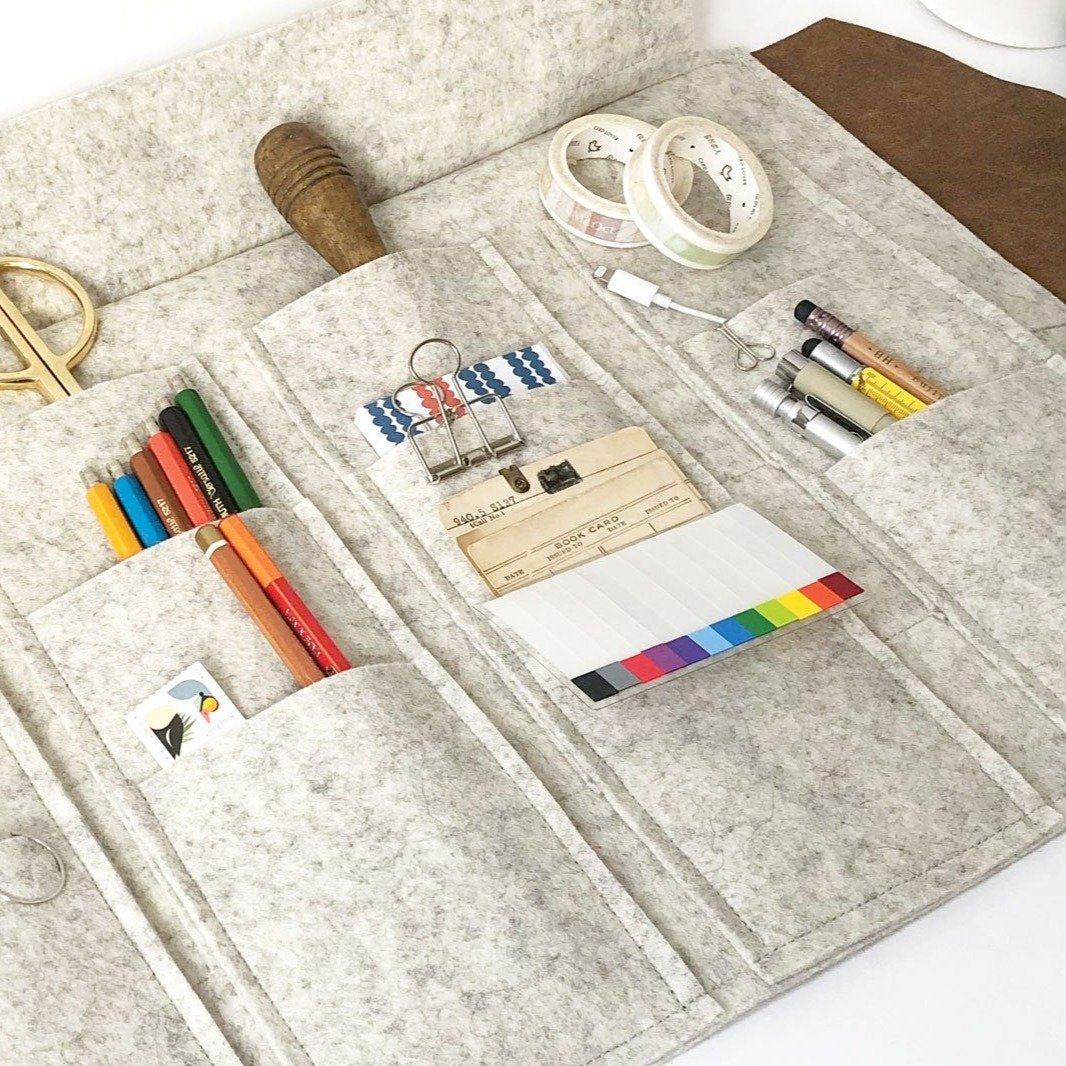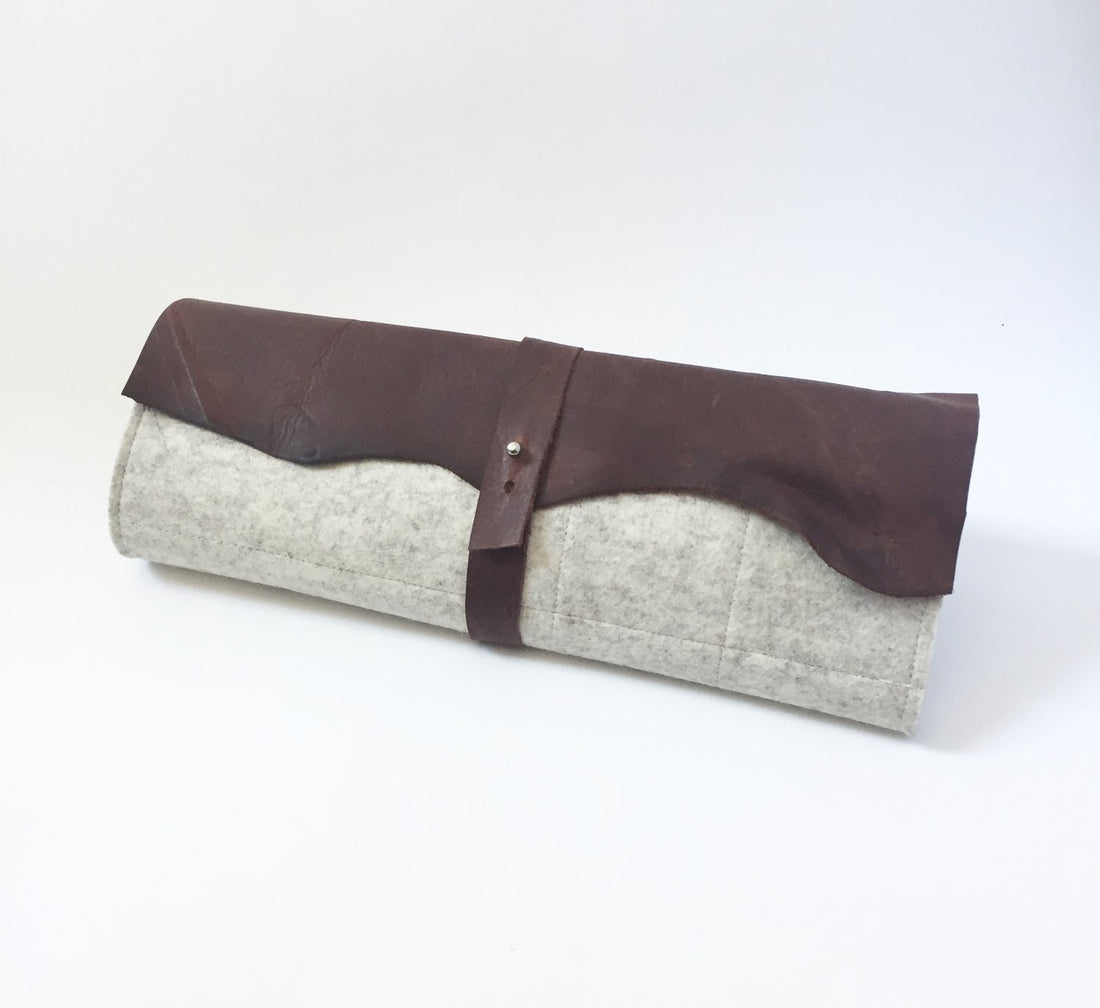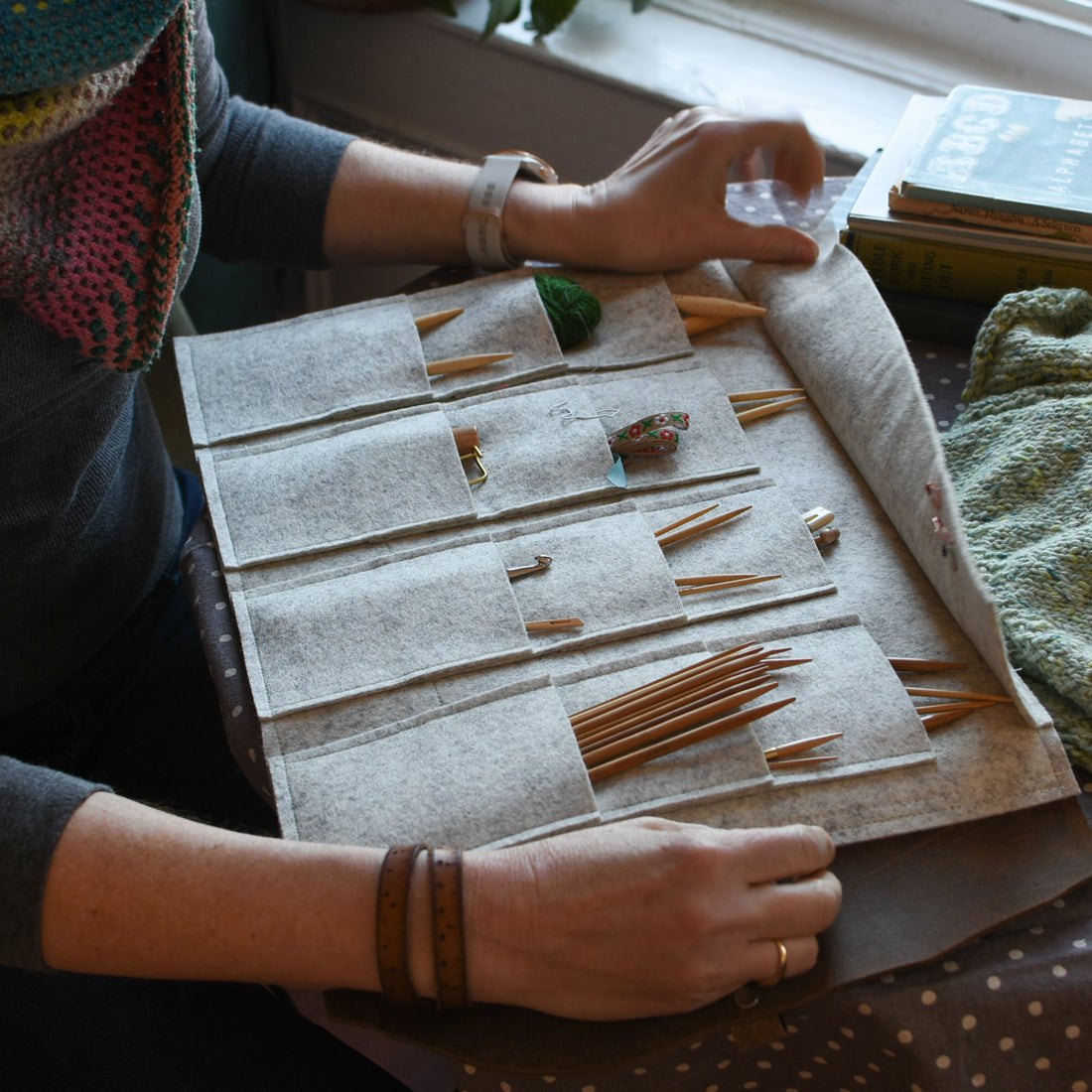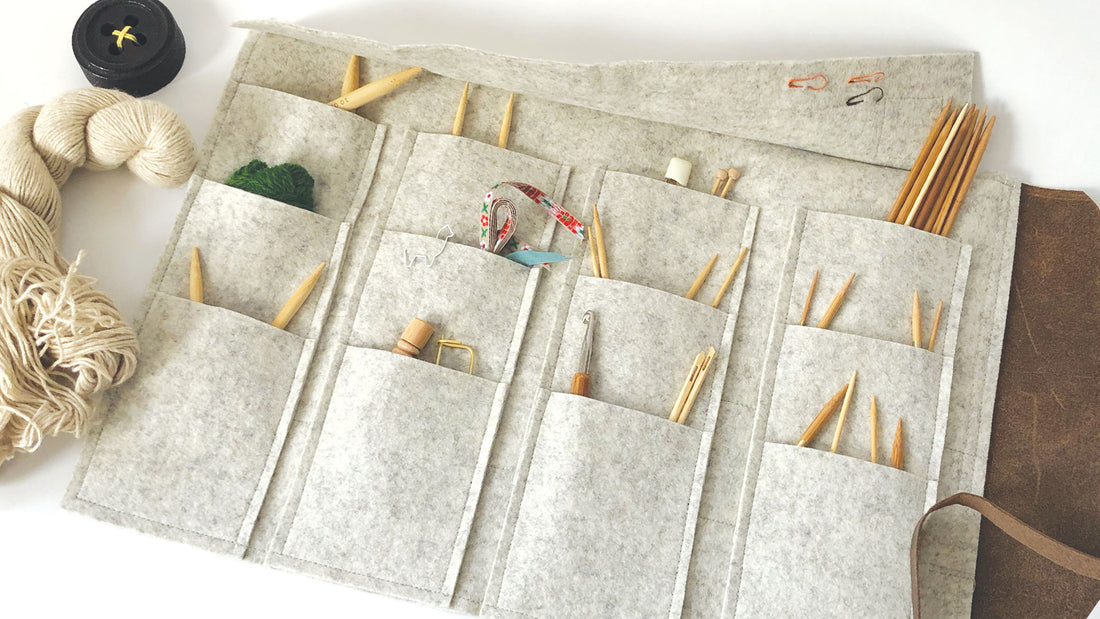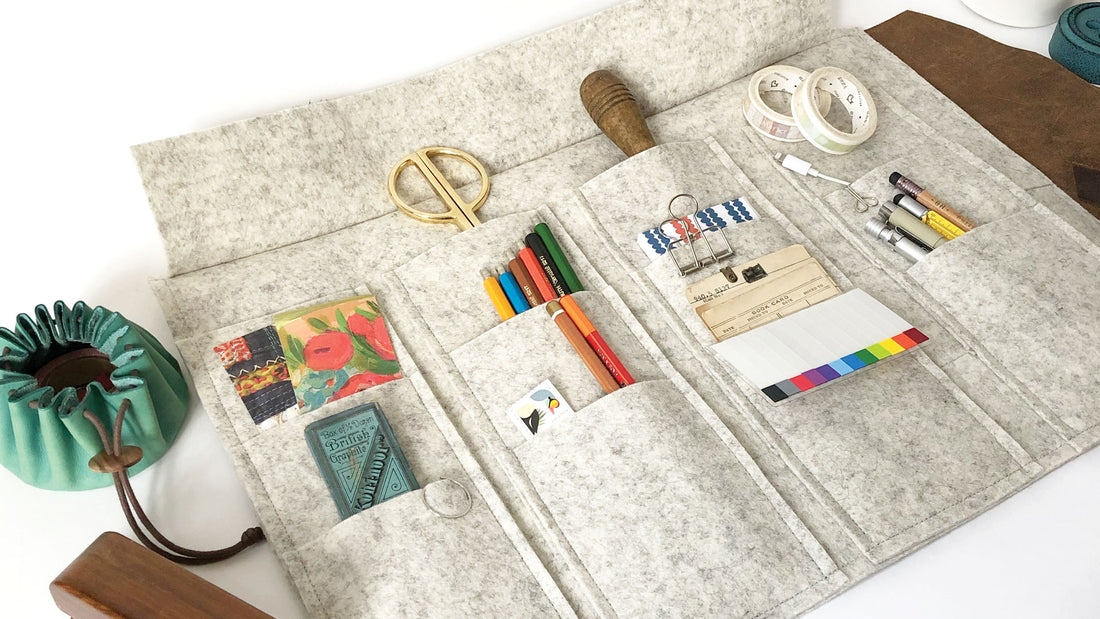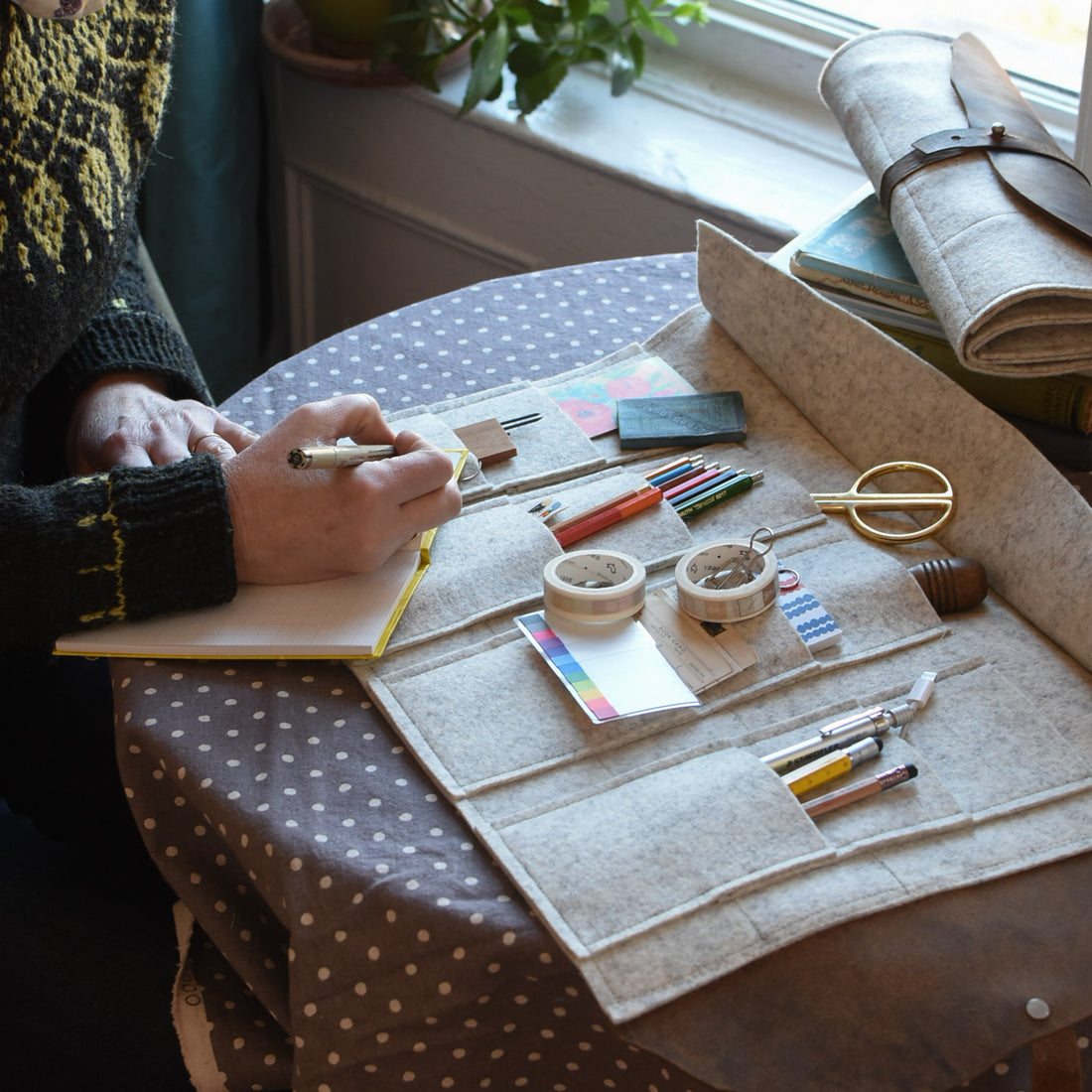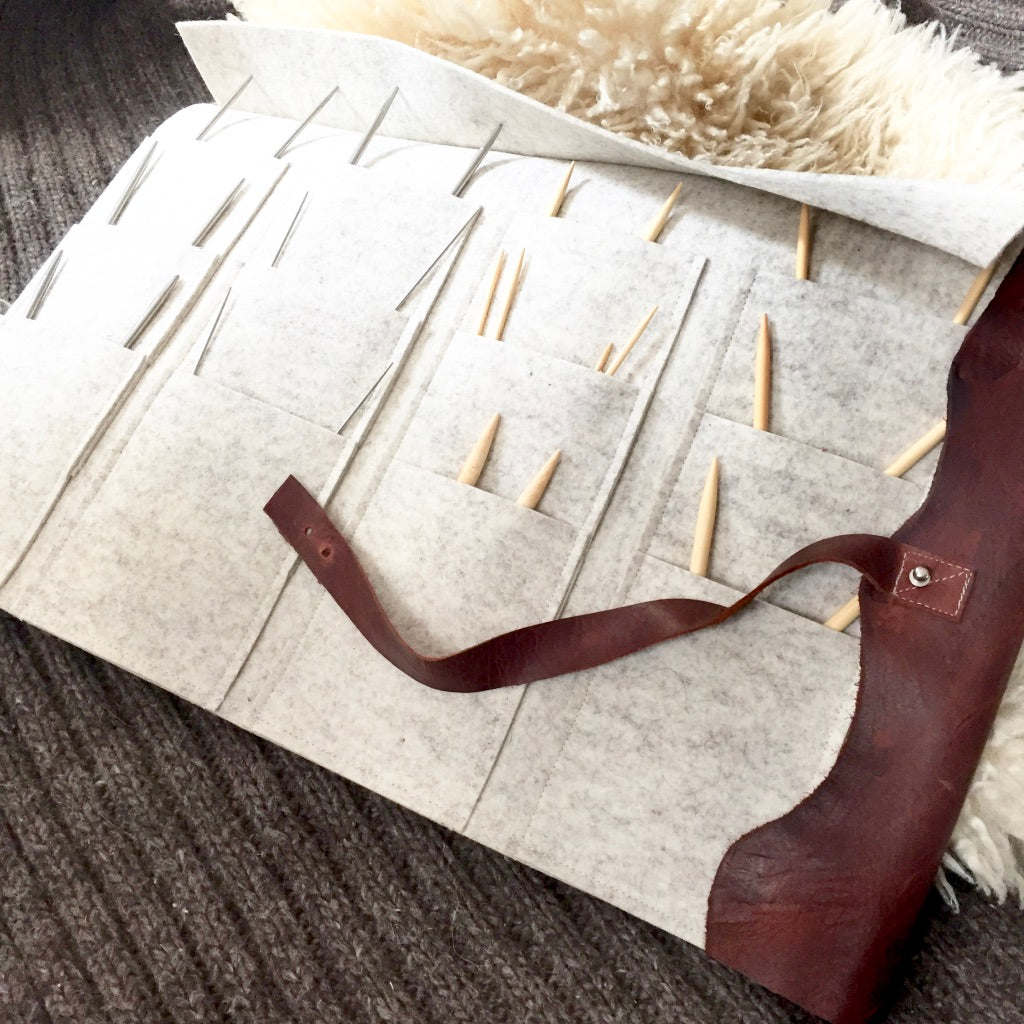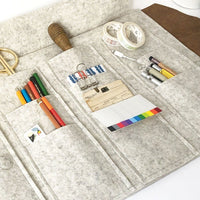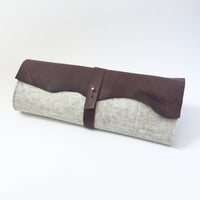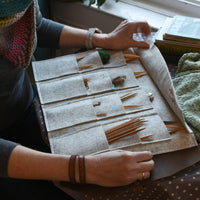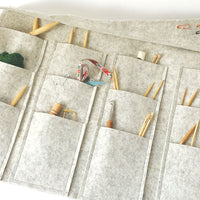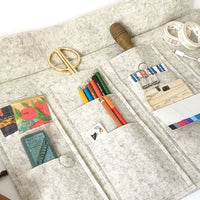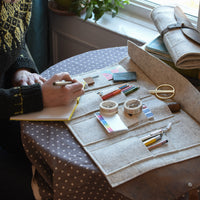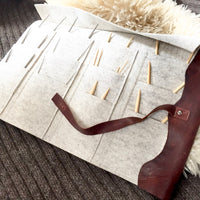 Tame your tangle of tools!
This case has 12 pockets, perfect for storing circular knitting needles, bullet journal supplies, WFH office supplies, etc.
The case is made of deliciously soft Merino wool felt. The leather flap at the top holds the needles securely in place, and the case folds up and secures with a leather strap over a button stud. 
Dimensions:
Case Open -- 12 1/4" x 17" 
Case Folded -- 12 1/4" x 4 1/4"
Handmade in Brooklyn