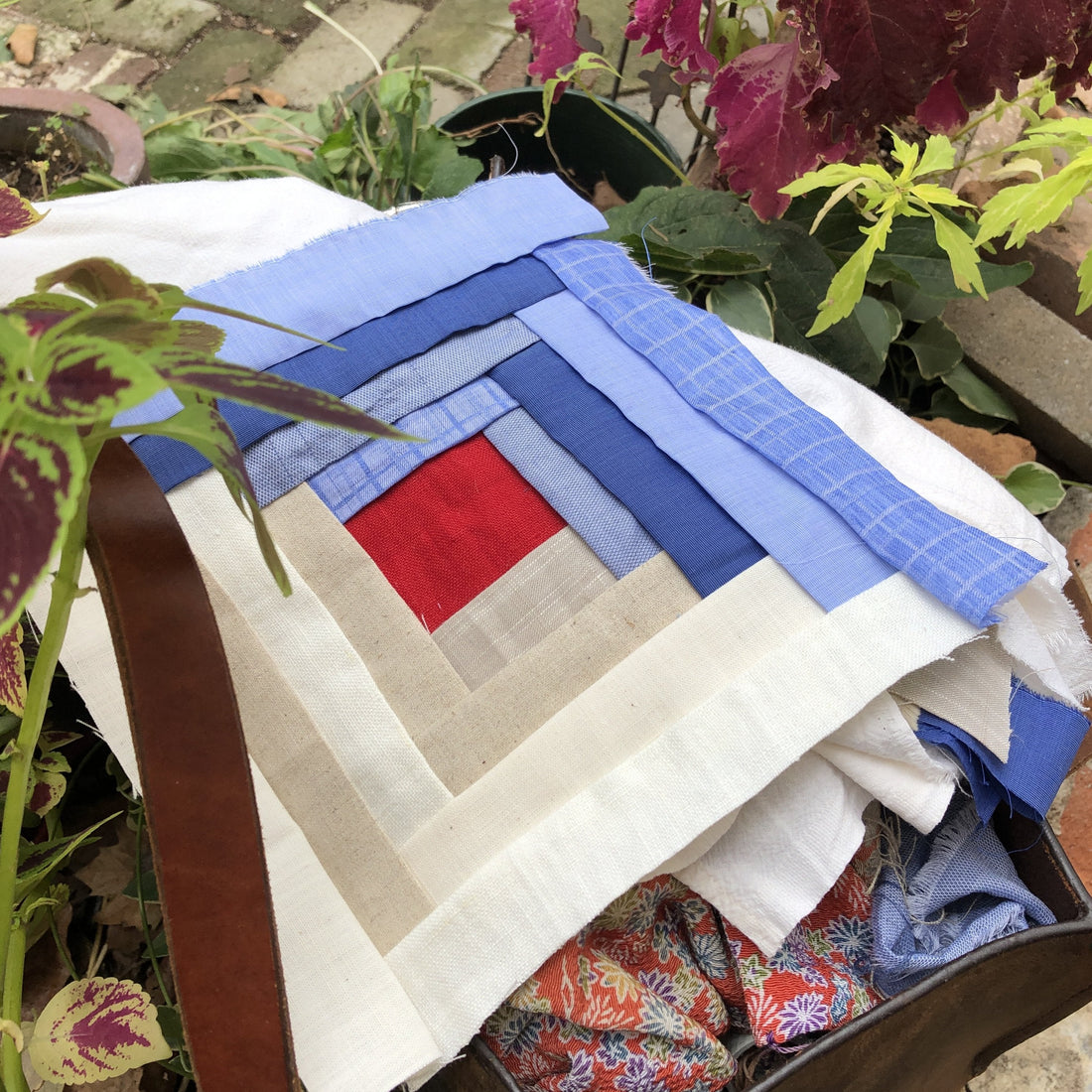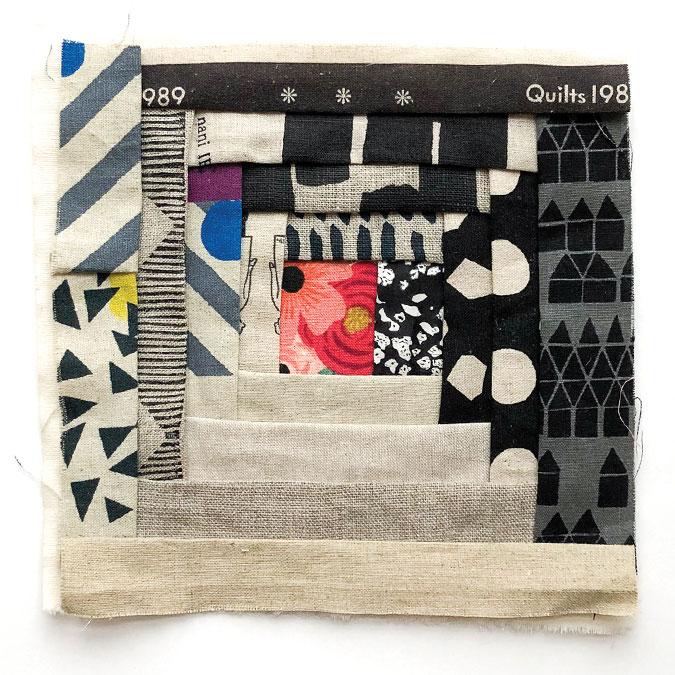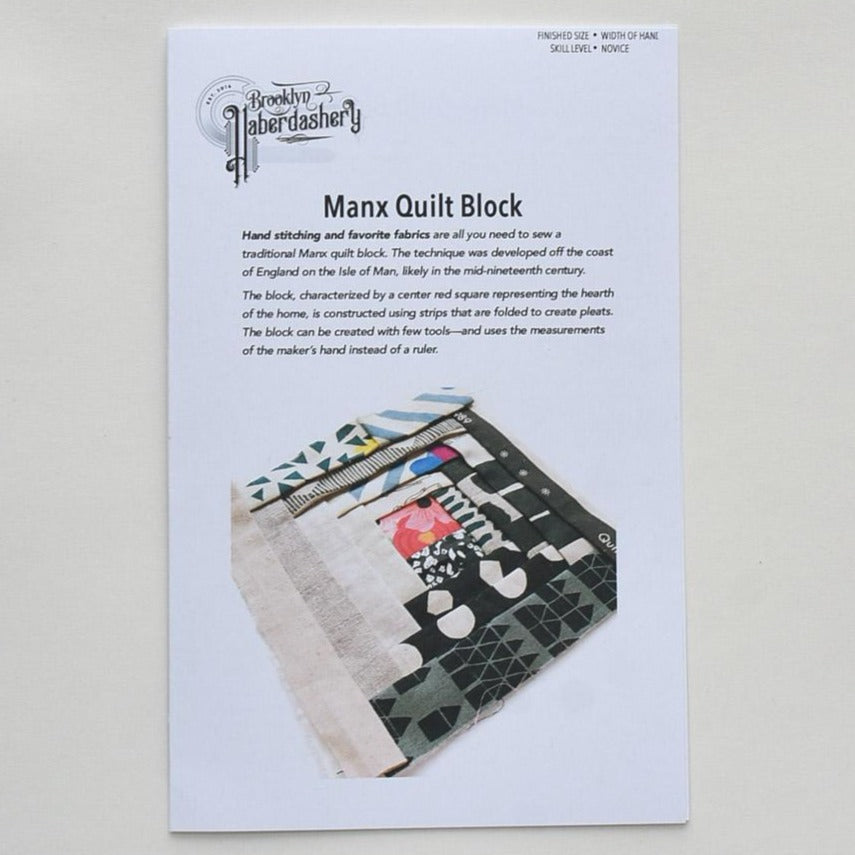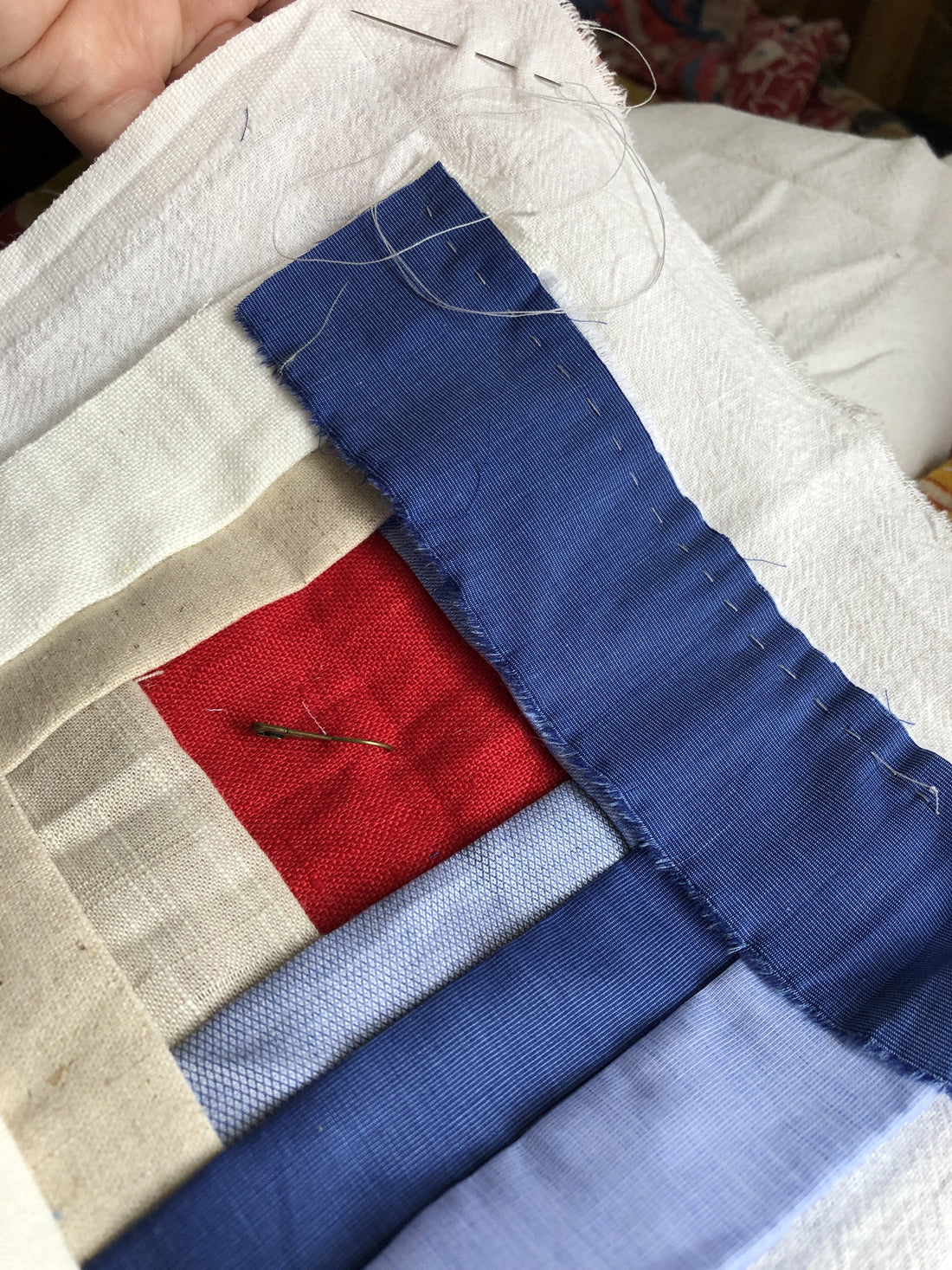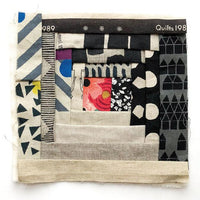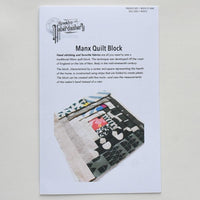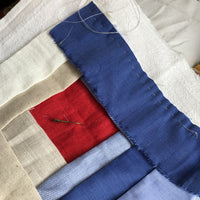 Manx Quilt Block PDF Pattern
Hand stitching and favorite fabrics are all you need to sew a traditional Manx quilt block. The technique was developed off the coast of England on the Isle of Man, likely in the mid-nineteenth century.
The block, characterized by a center red square representing the hearth of the home, is constructed using strips that are folded to create pleats. The block can be created with few tools—and uses the measurements of the maker's hand instead of a ruler.
SUPPLIES
Fabric (suggested)
Red linen, ~3" x 3"

Assorted light-colored fabrics 

- 2–3" wide in various lengths

Assorted dark-colored fabrics 

- 2–3" wide in various lengths

Muslin backing, ~10" x 10"
Notions
Hand-sewing thread & needle

Pins

Thread snips

, optional
This rustic quilt square resembles a traditional Log Cabin block, and while there is speculation that one may have influenced the other, there is no known connection between the two.
Originally, the fabric was torn, not cut—sometimes with the maker's teeth, instead of scissors or snips.
The block is hand sewn onto a muslin backing, with pleats concealing what were possibly imperfect stitches made by the light of a kerosene lamp.
Our thanks to quilter Amy Smart for introducing the Manx block and its history to so many of us.
NOTE: This is a PDF pattern, not a physical product. It will be available to download via an email link once you check out.