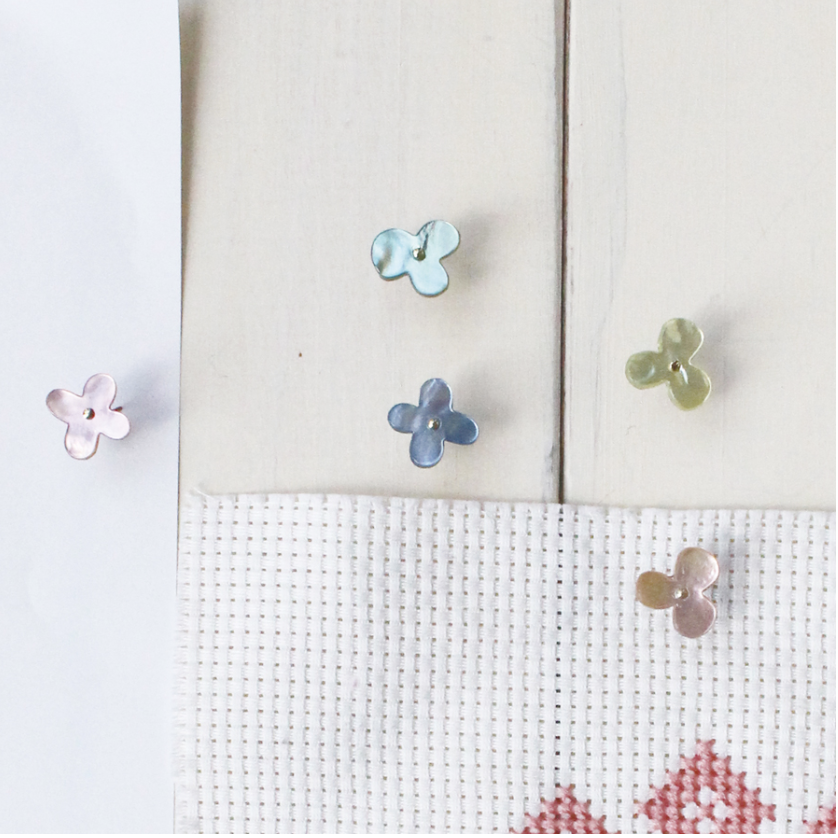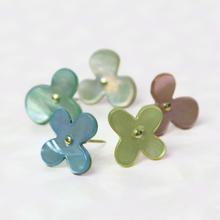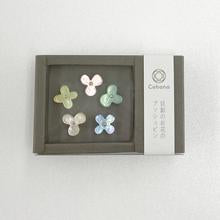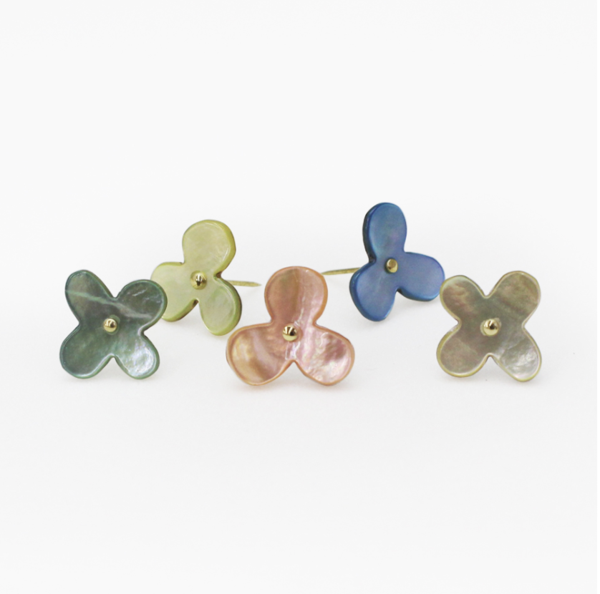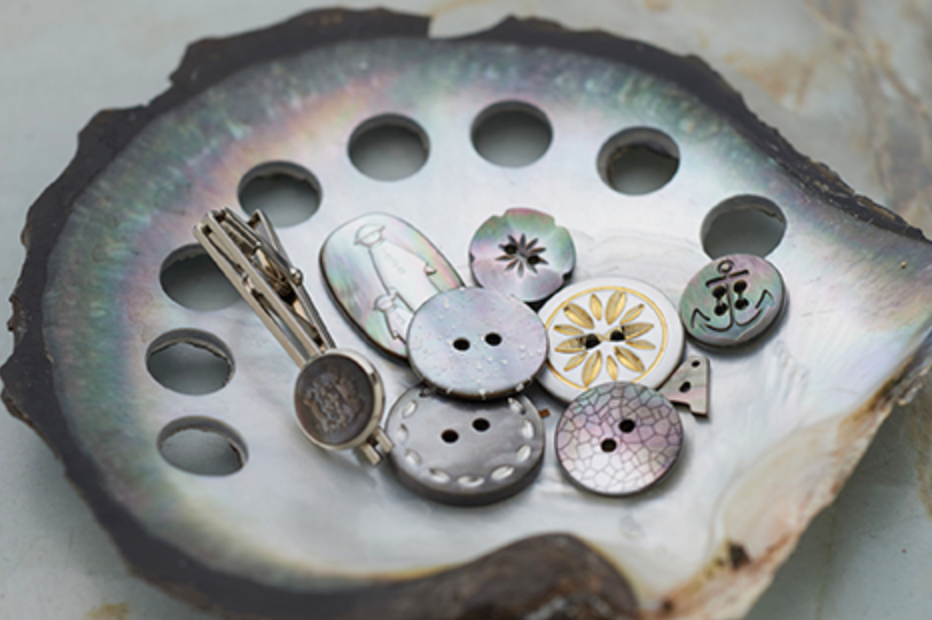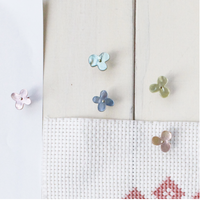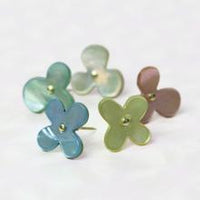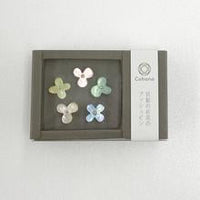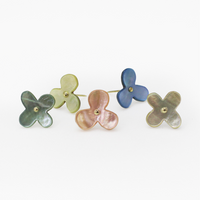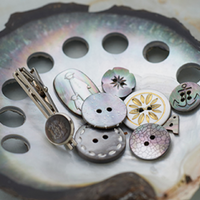 Flower Push Pins of Oyster Shell, Set of 5
Cultivate the garden of your creativity, and bulletin board, with these beautiful flower push pins. Made of Japanese oyster shell, the push pins are developed with four traditional Japanese color dyes that highlight the shell's natural brilliance.
The flower motif buttons are cut from oyster shells, famous for nurturing pearls, and are combined with delicate golden pins made in Hiroshima, known for producing fine needles, to make these push pins.
Assorted set of 5 pins featuring 1 pin in yellow, pink, green, blue, and white
Made in Japan