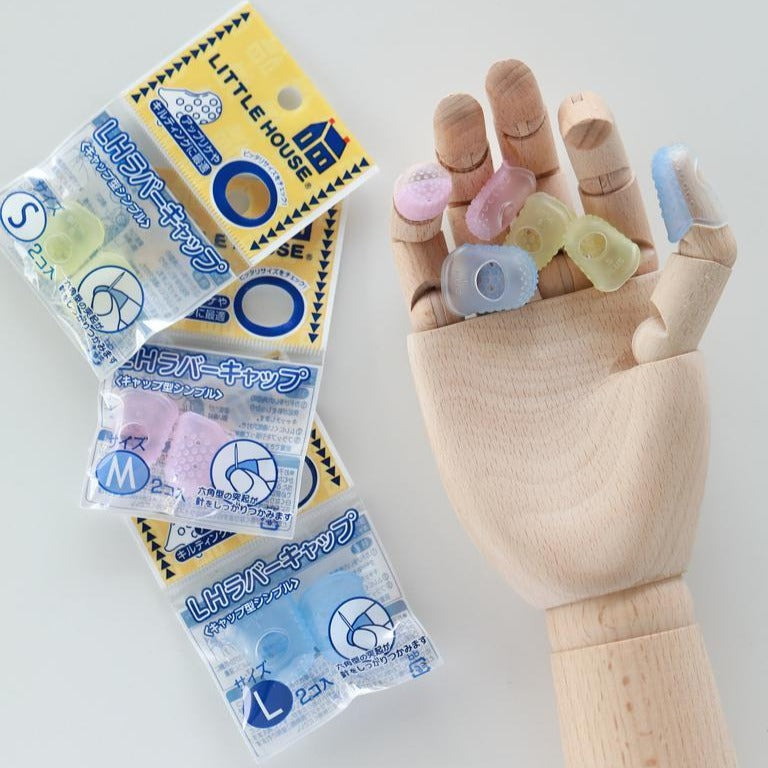 Designed for pulling (not pushing) needles, these Japanese needle grippers are made of rubber, and work brilliantly to pull your needle through fabric.
Available in small, medium, and large, the grippers cap your index finger and/or thumb.
#protip: they're also great for holding your fabric when using your sewing machine.
Two thimbles per pack
Made in Japan