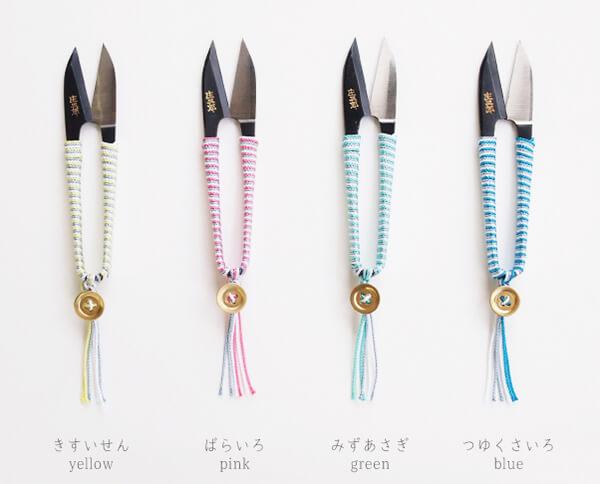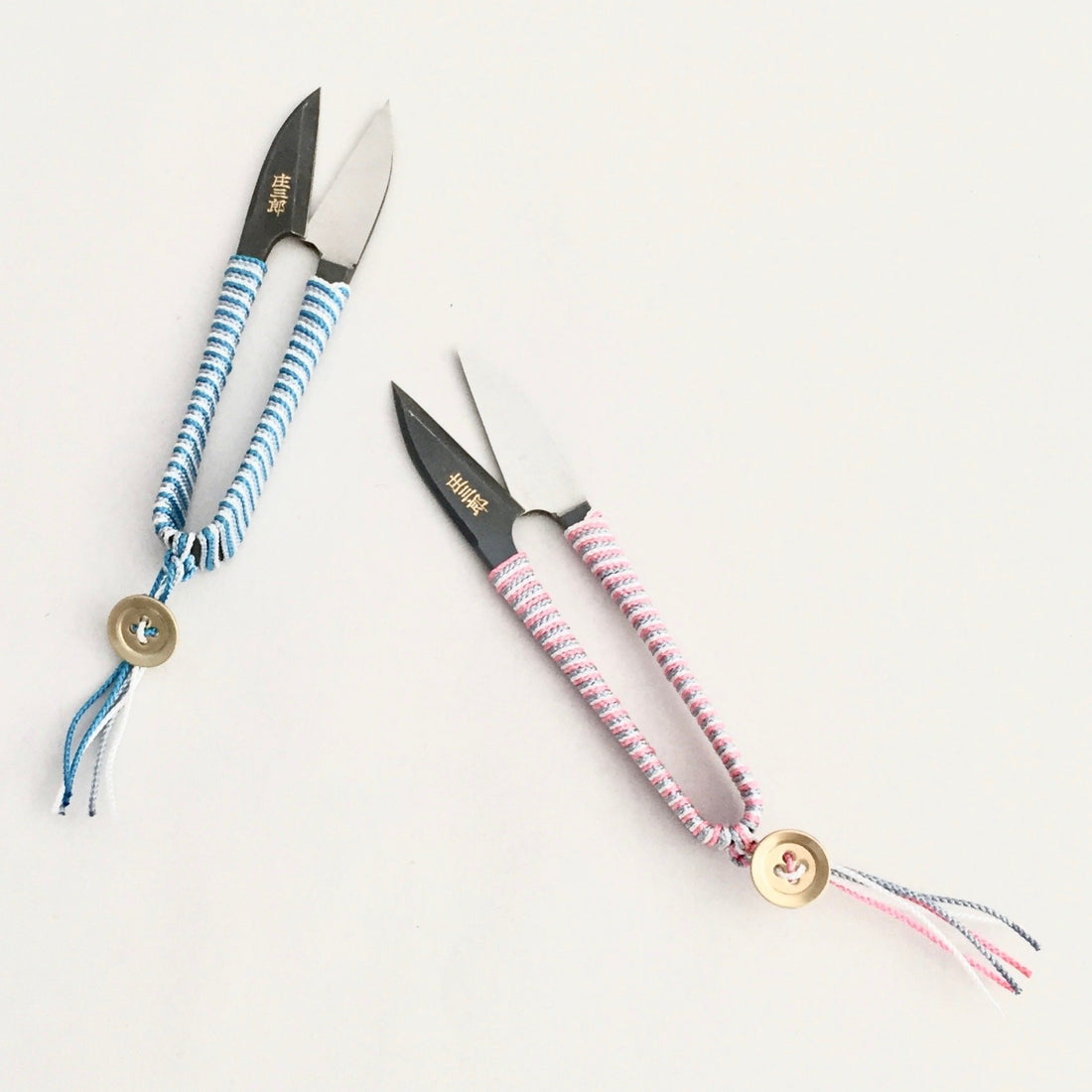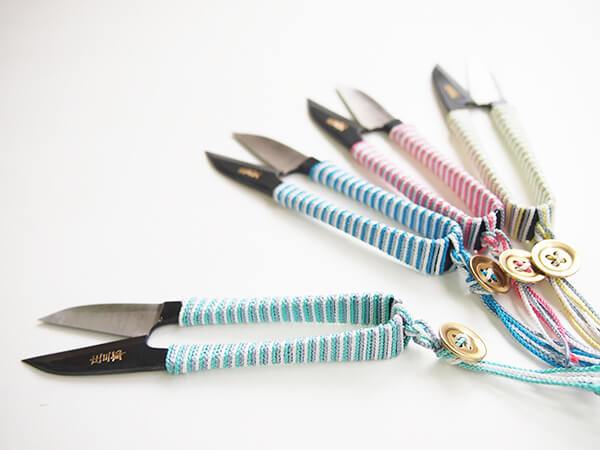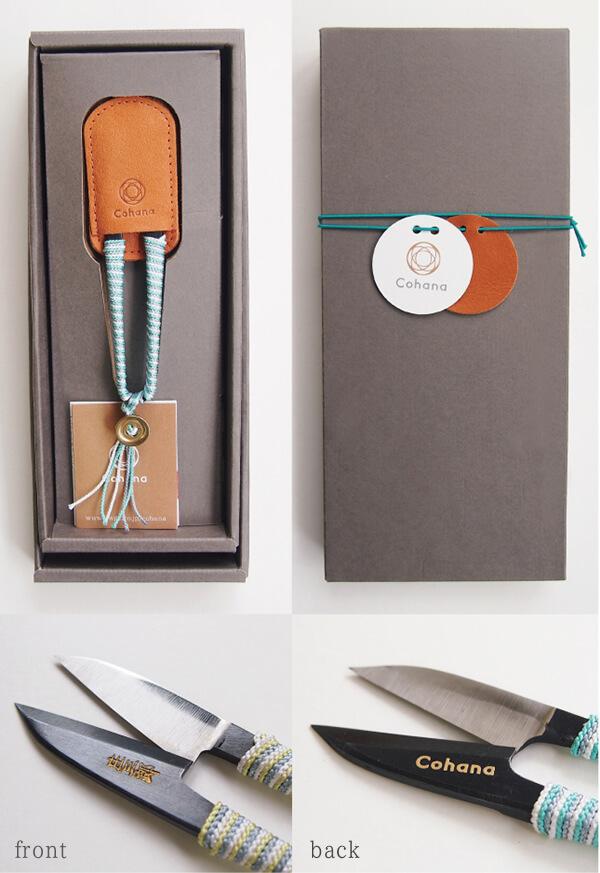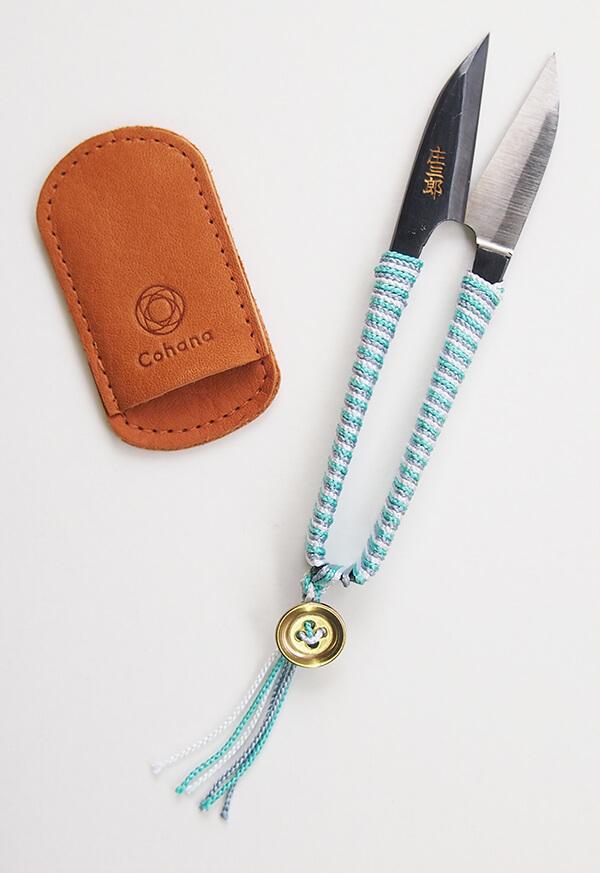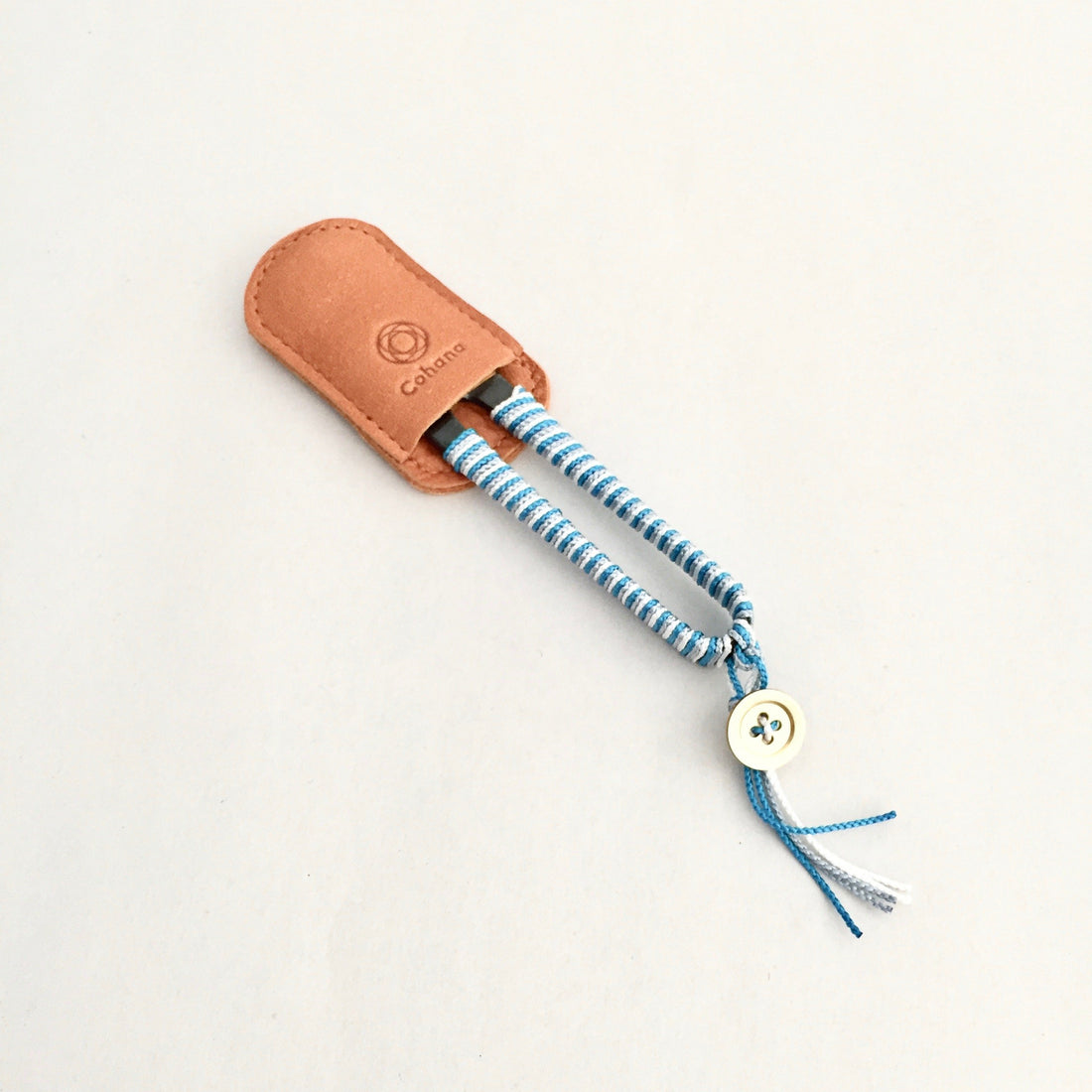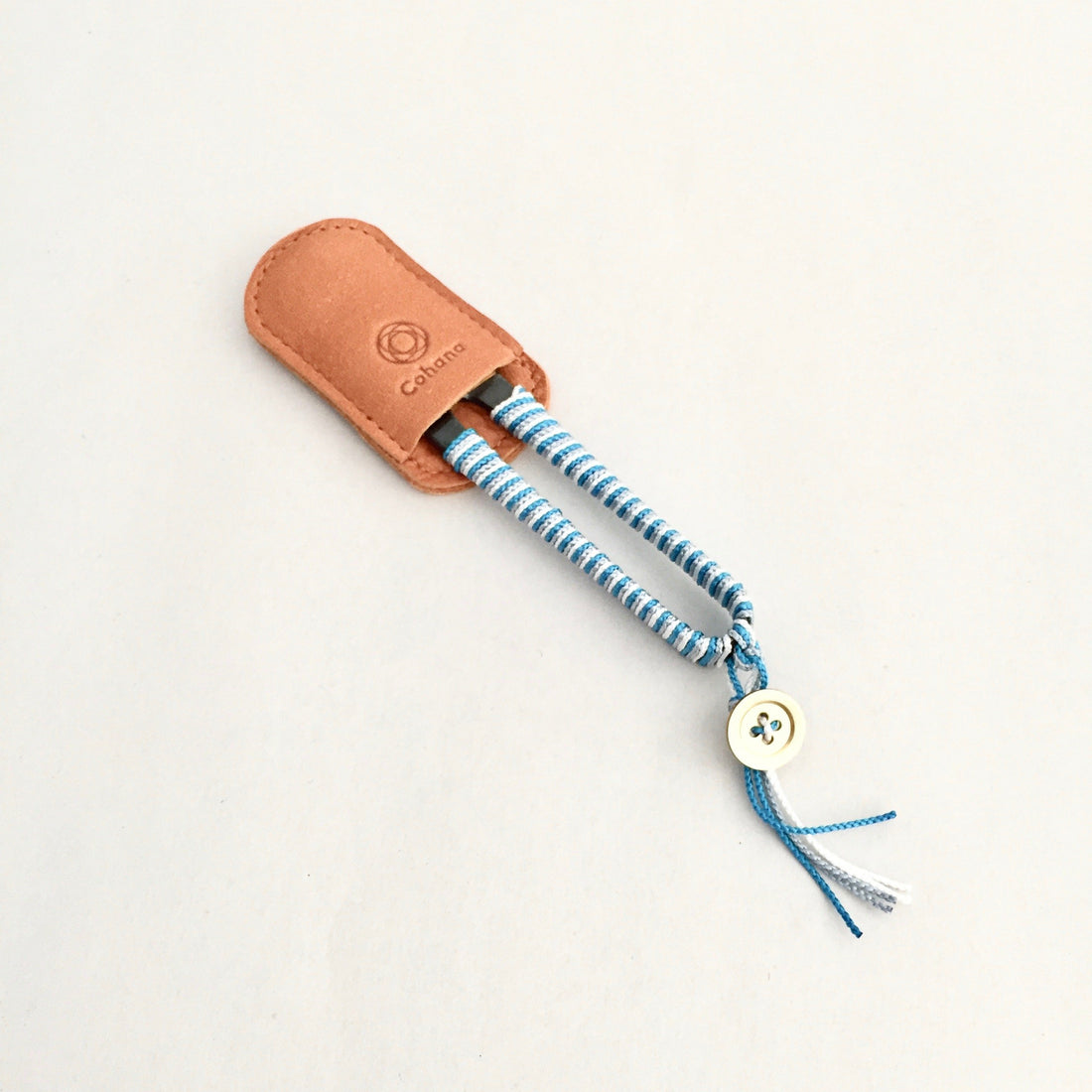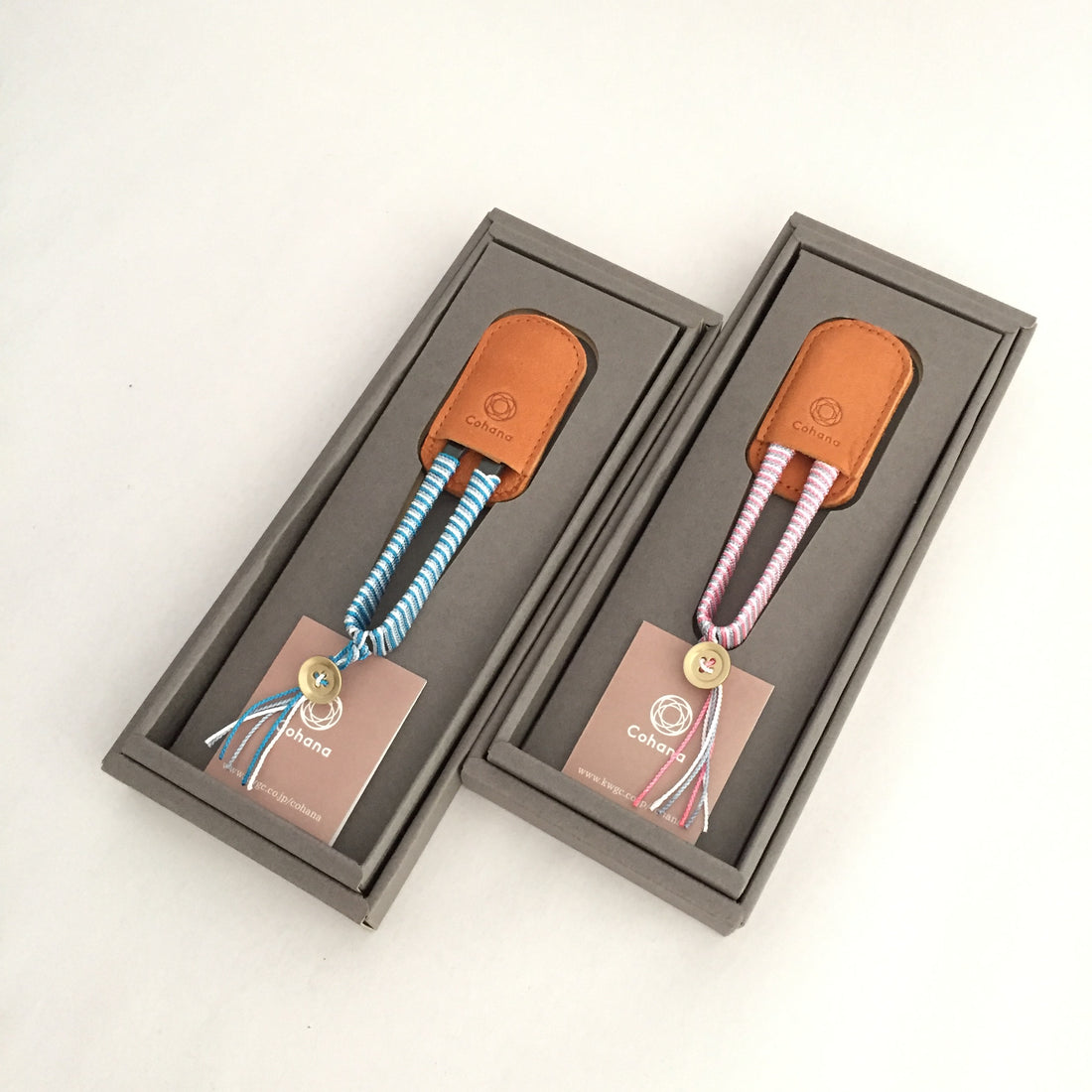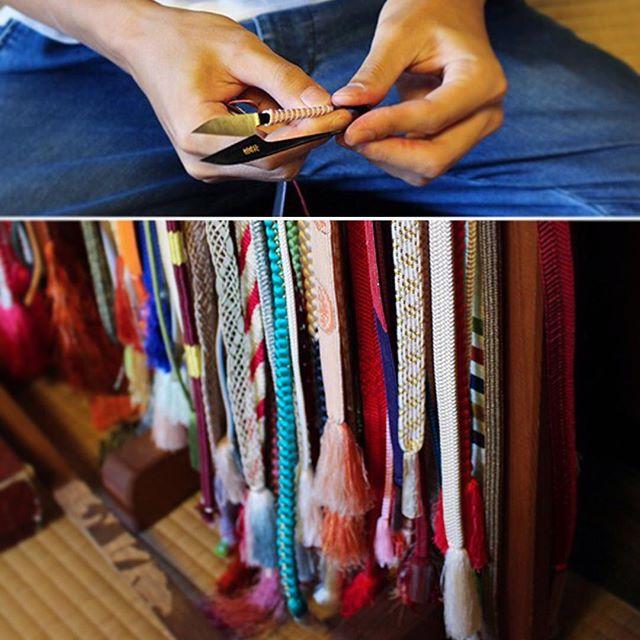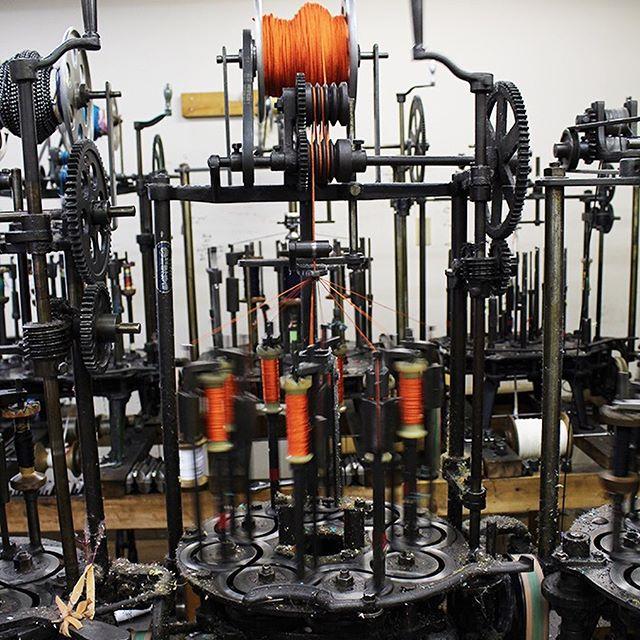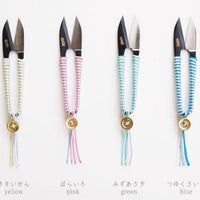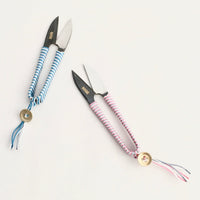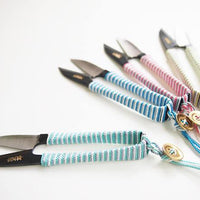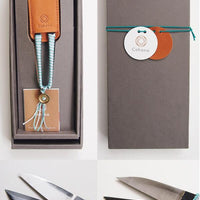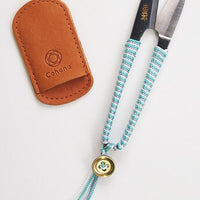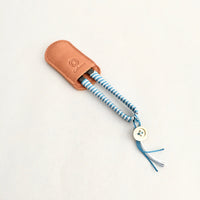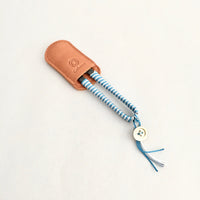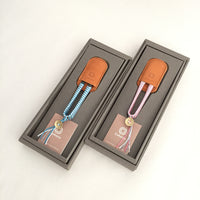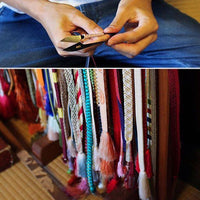 Traditional Japanese Methods + Contemporary Design.

These well-crafted snips are made one at a time by artisans who do not compromise on quality. This renowned Japanese company, Shozaburo, has been forging scissors for over 300 years. The iga braid that wraps the handles is made of beautifully dyed silk threads. This braid has been used in armor-making since before the Nara period (1300 years ago). It has a unique texture and is a pleasure to hold. The blades of each snip are protected in a soft, leather sheath.
These gorgeous snips come in a cute little box and will make a wonderful gift.
Available in 4 Colors:
The full length s just over 4" long. The cutting blade is 1-½" long.
Made in Japan