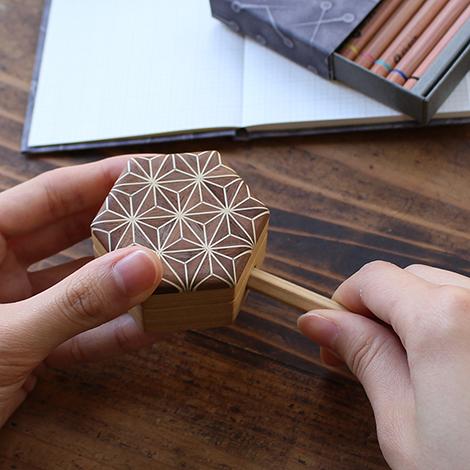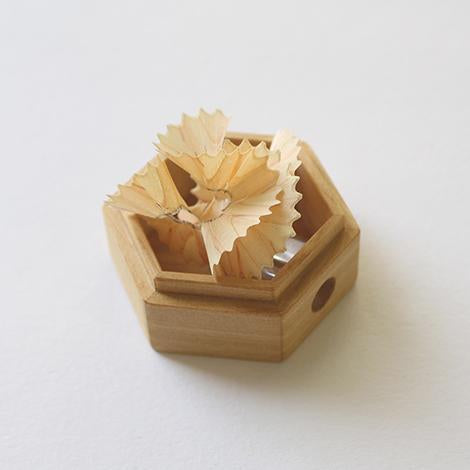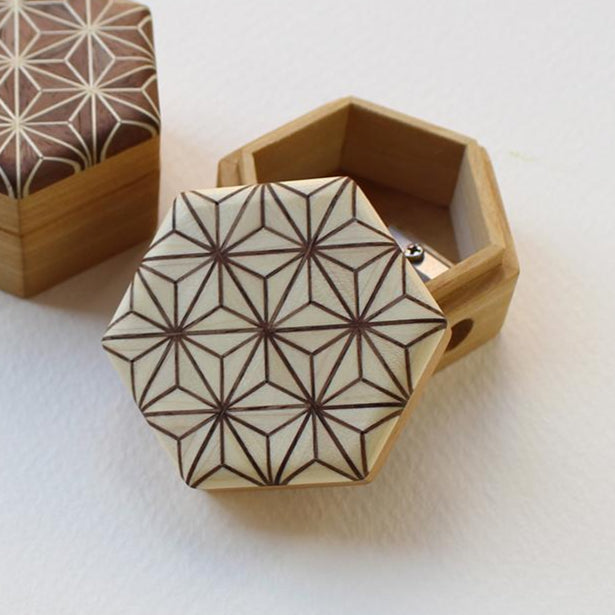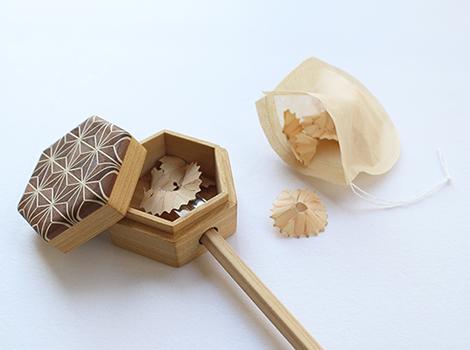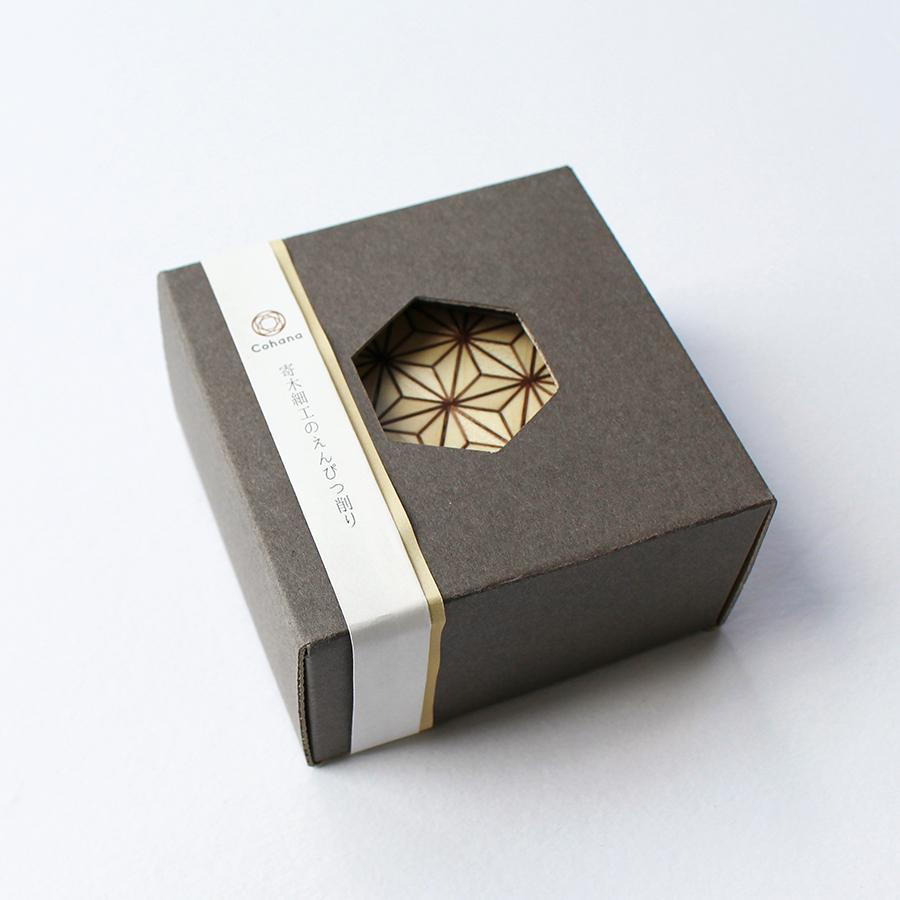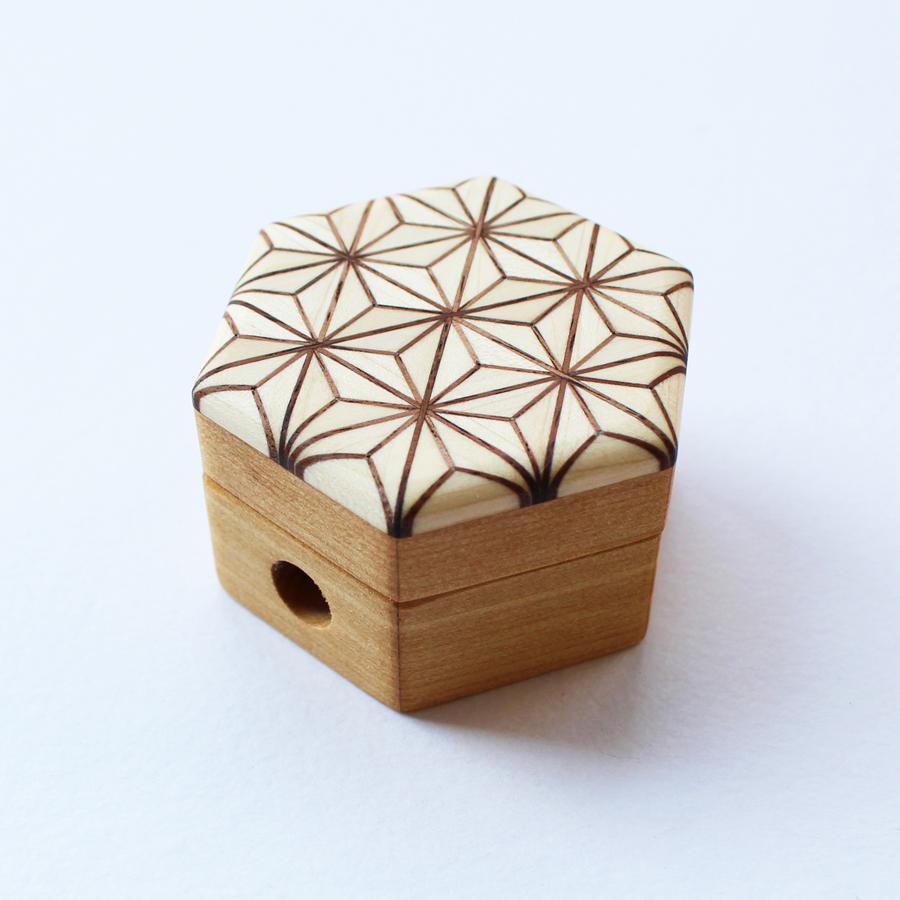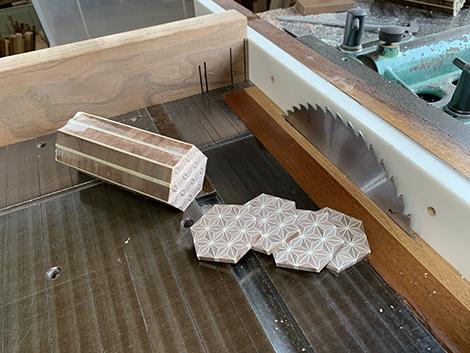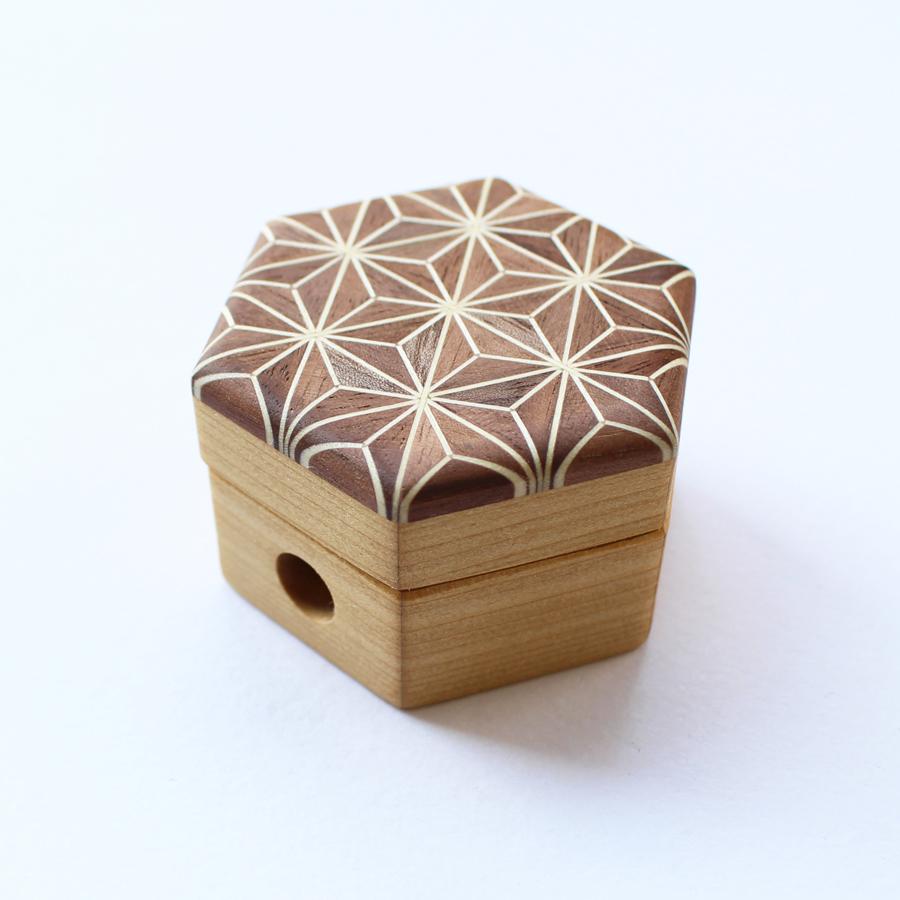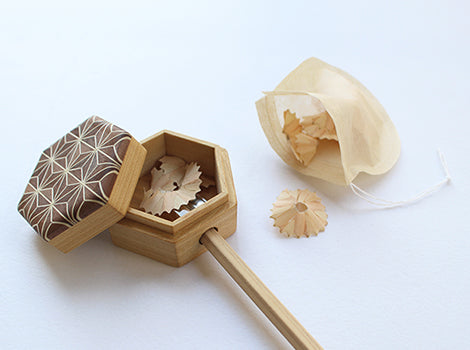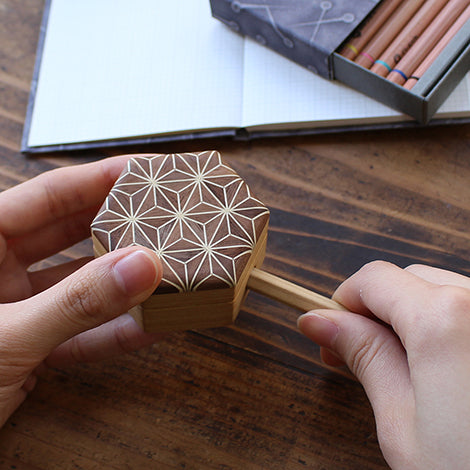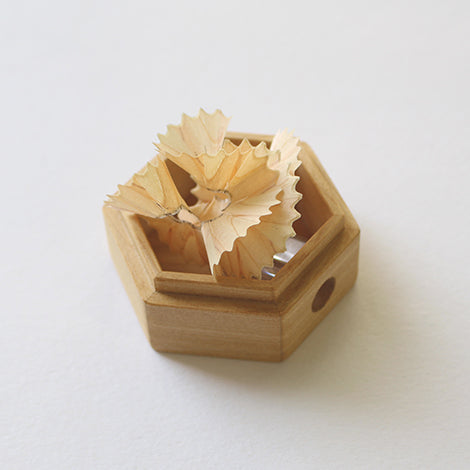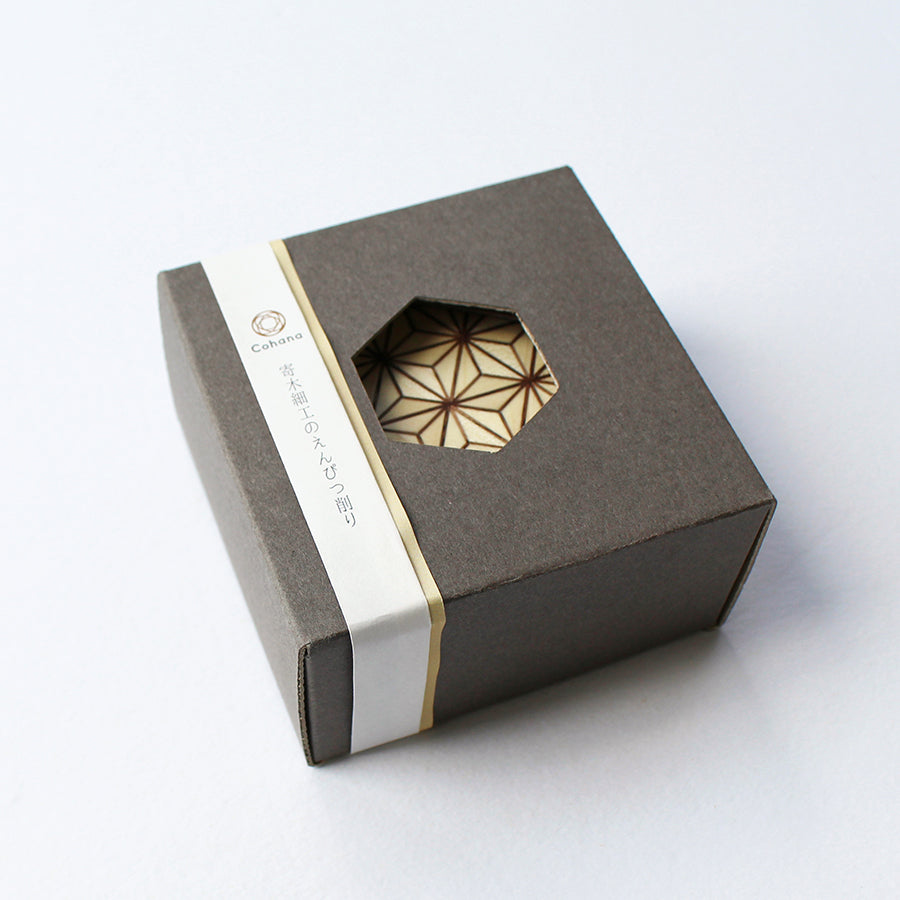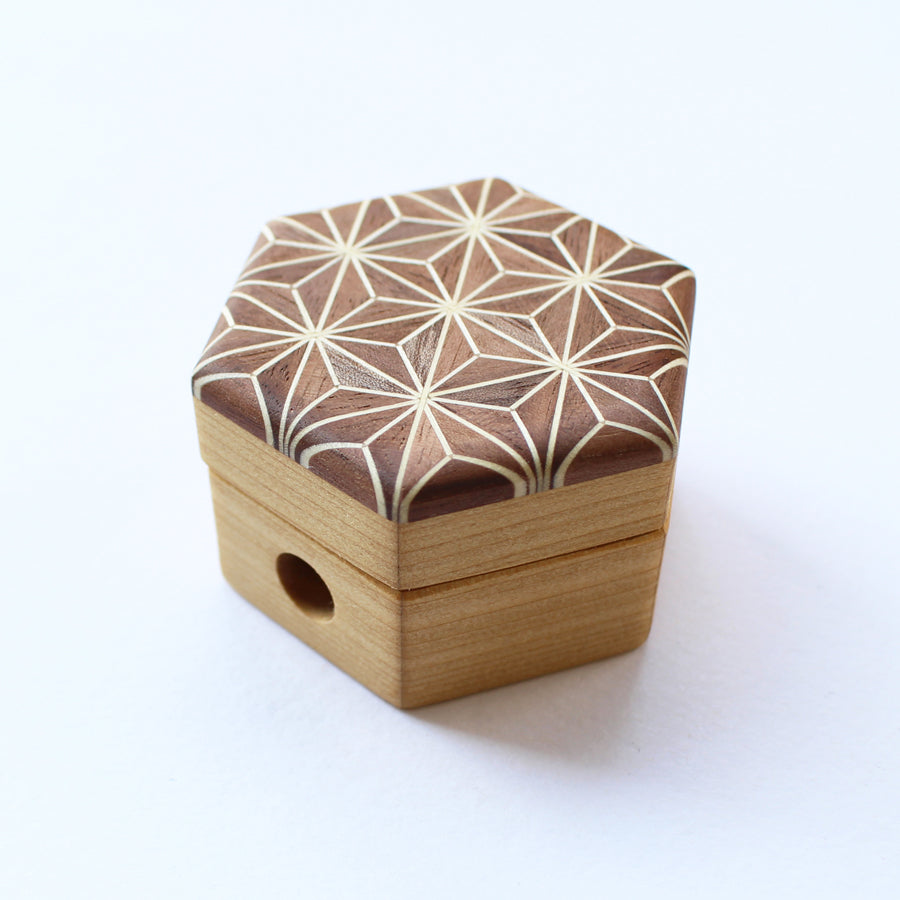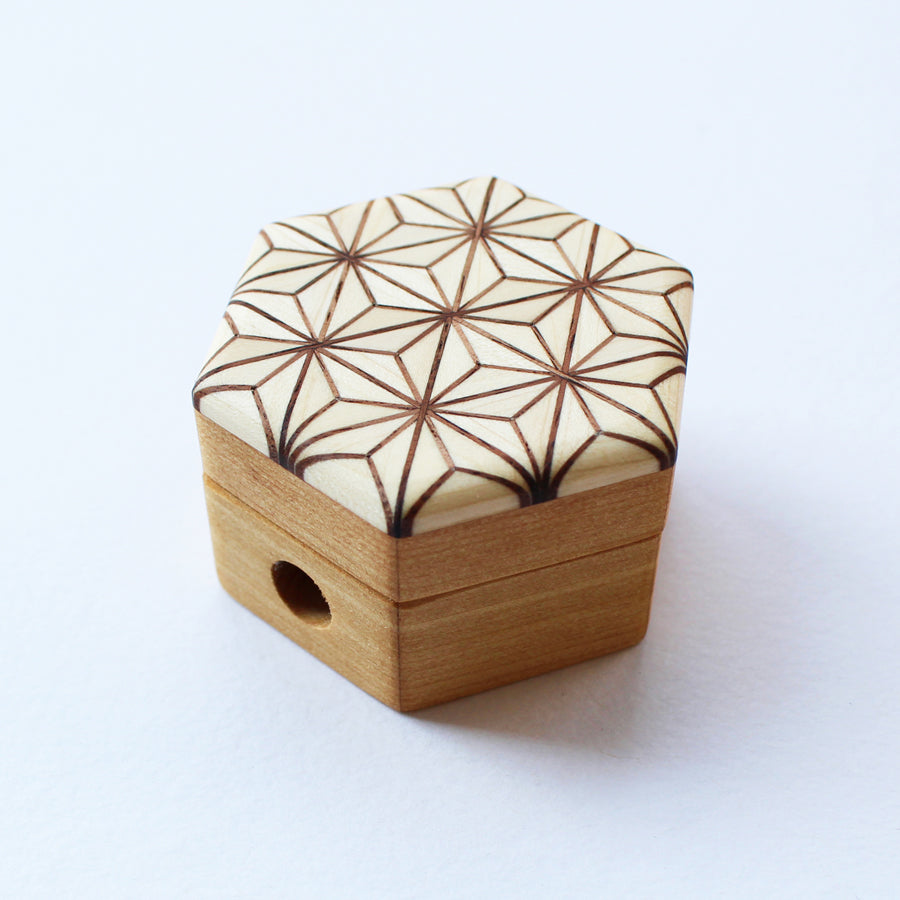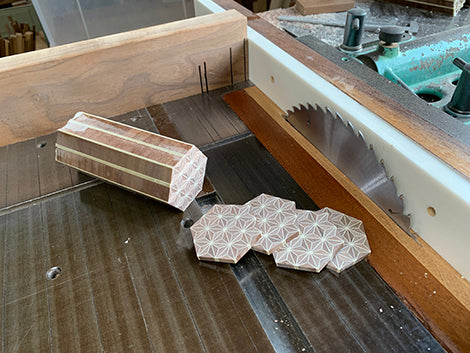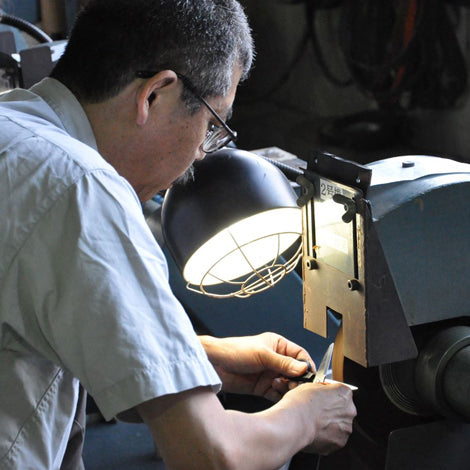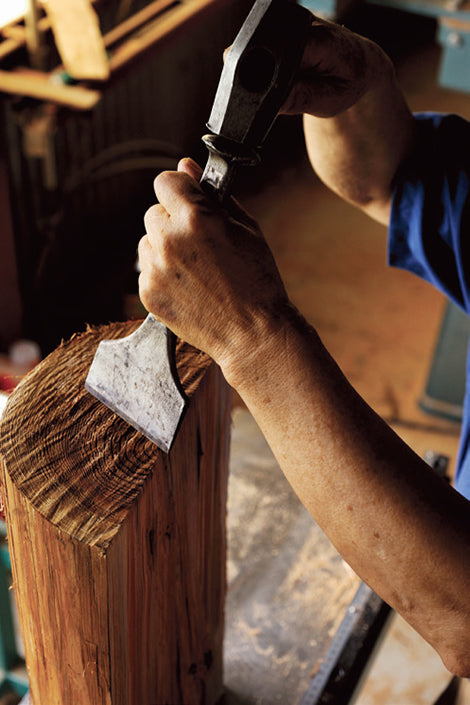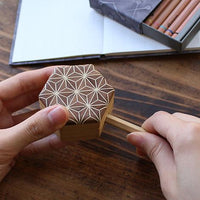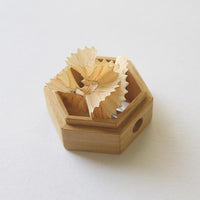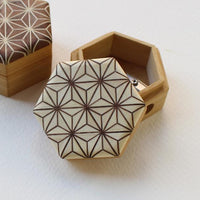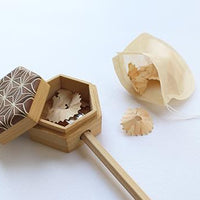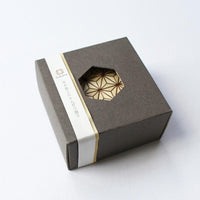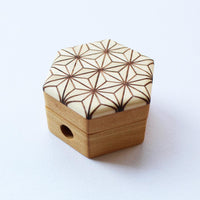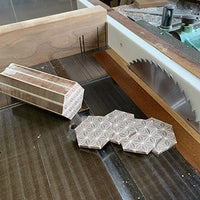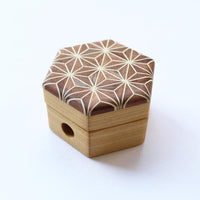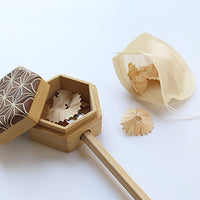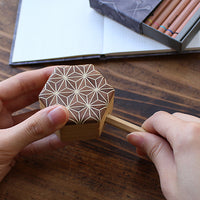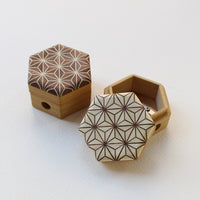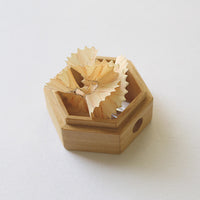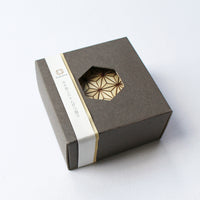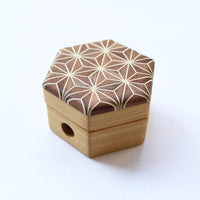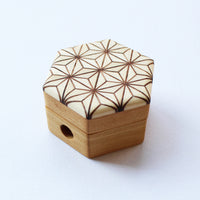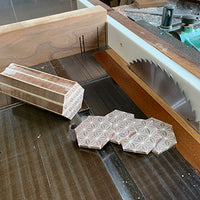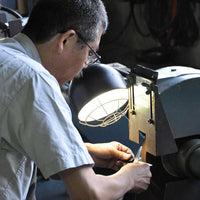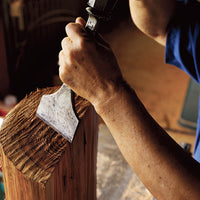 Sharpen your pencils with a tool fit for pencil flake artists! 
The hexagonal box-shaped pencil sharpener with its hemp leaf pattern has delicate, soft colors and the wood creates a small but impactful impression. 
The sharpness is obvious when you look at the pencil flakes. It is splendid the way the blades connect with the pencil in such a precise way. The manufacturer has been recognized worldwide for their precision by those who practice pencil flake art (Yes! Art created from pencil shavings!)
The hemp leaf pattern is a traditional Japanese pattern that has been popular since ancient times, because it has a wish for healthy growth of children and an amulet.
Hakone parquet creates a variety of patterns by combining the colors of many natural trees. Hakone craftsman created a delicate "hemp leaf pattern" with solid parquet to create an elegant pencil sharpener.
It can be used for colored pencils and pencils.
Dimensions:  ~50mm wide & ~35mm high
Founded in 1933, Japan's only small pencil sharpener manufacturer.
In Matsubara City, Osaka Prefecture, we produce integrated pencil sharpener blades, bodies and sets.

MSRP: $72
Handling Precautions:
Since natural wood is used, there are differences in color and grain depending on the product.

Please avoid getting wet.

Gently wipe dirt on the surface with a dry cloth.

Lightly soak a cloth in natural oil such as camellia oil and apply it for a long-lasting and glossy appearance.

Remove the pencil shavings (especially the core) early.

 

Leaving it inside may cause dirt inside.
If you use an eraser on the dirty parts of the core, it will be easier to remove the dirt.

 

Rubbing along the grain may spread dirt, so rub vertically in the grain.

It may crack if dropped or if strong force is applied.

The lid is designed to cover the body lightly.

 

Be careful not to drop the main unit when lifting.

The blade part has a safe structure that does not come into direct contact with the hands, but it uses a very sharp blade and it is dangerous to intentionally remove the blade.

Do not place in direct sunlight, high temperature, or high humidity.

 

It may cause discoloration, deformation or mold.

Keep out of reach of children.