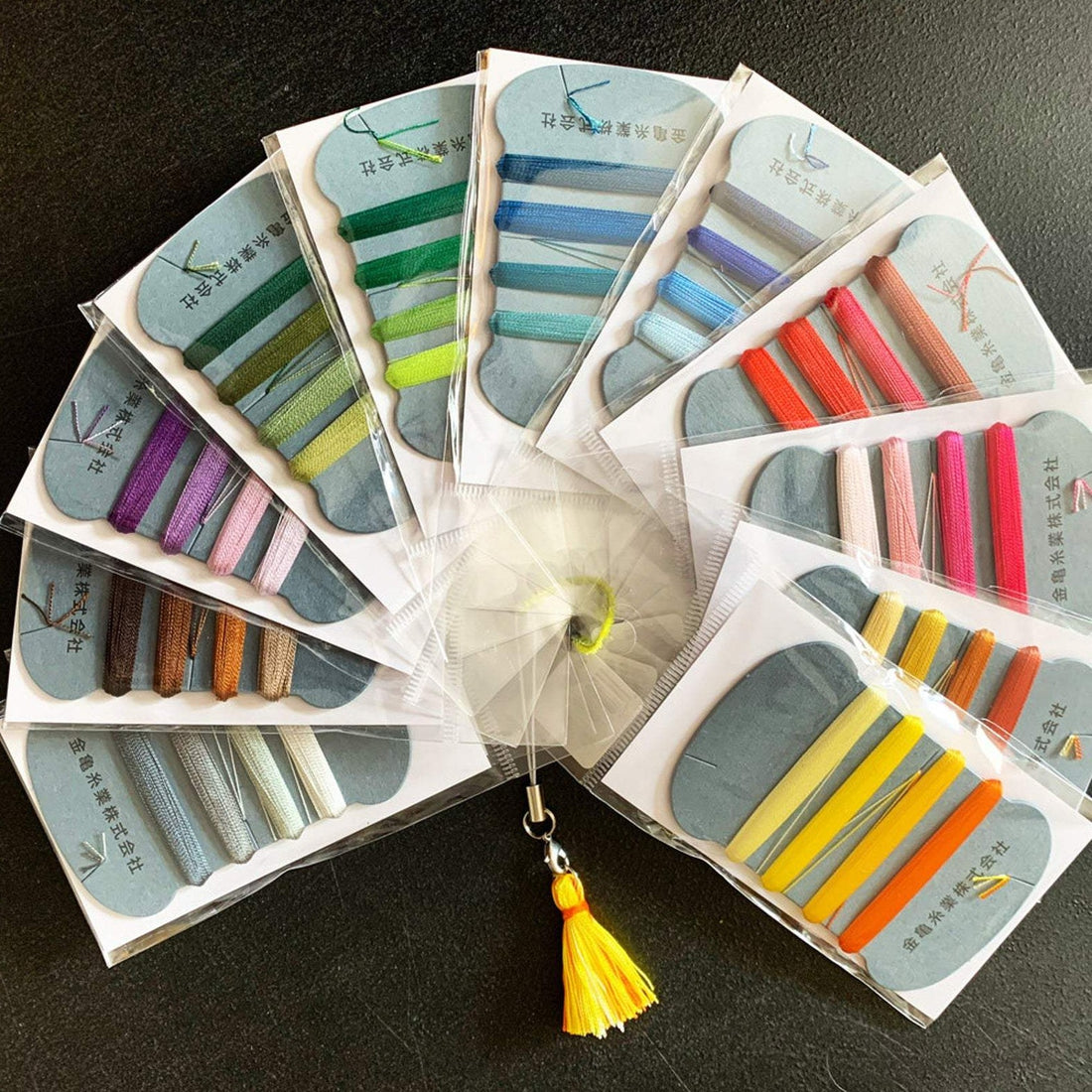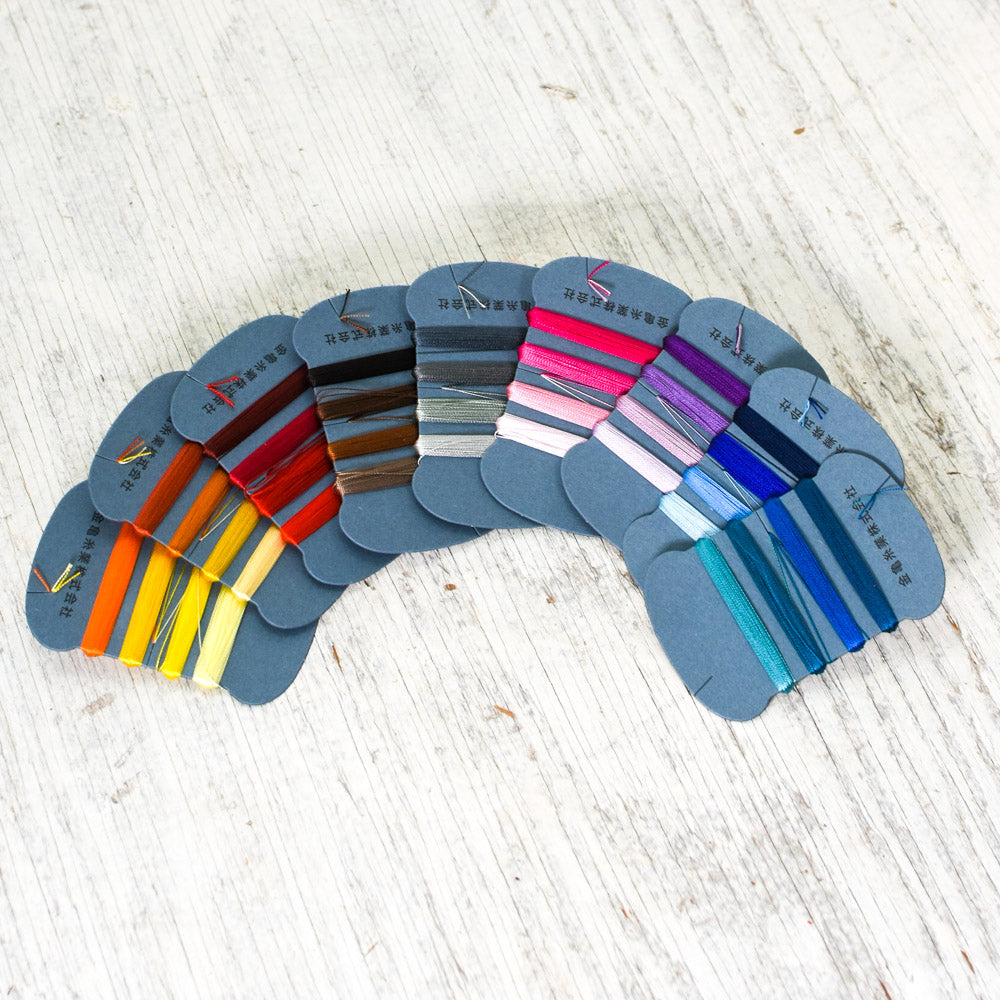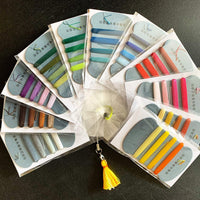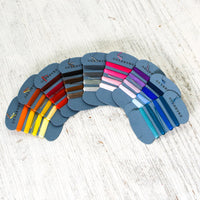 Set of Silk Threads with 44 Colors
 Elegant thread for appliqué, English paper piecing, hand-sewing rolled hems, or embellishing art quilts! This soft, fine thread is a joy to pull through fabric. And you won't mind your tiny stitches showing when it's as beautiful as this. 
This 100% silk hand-sewing thread comes with 44 colors on 11 cards with four shades per card.
Dimensions: 10 meters each of 44 colors
Each card also available individually here.  
Made in Japan