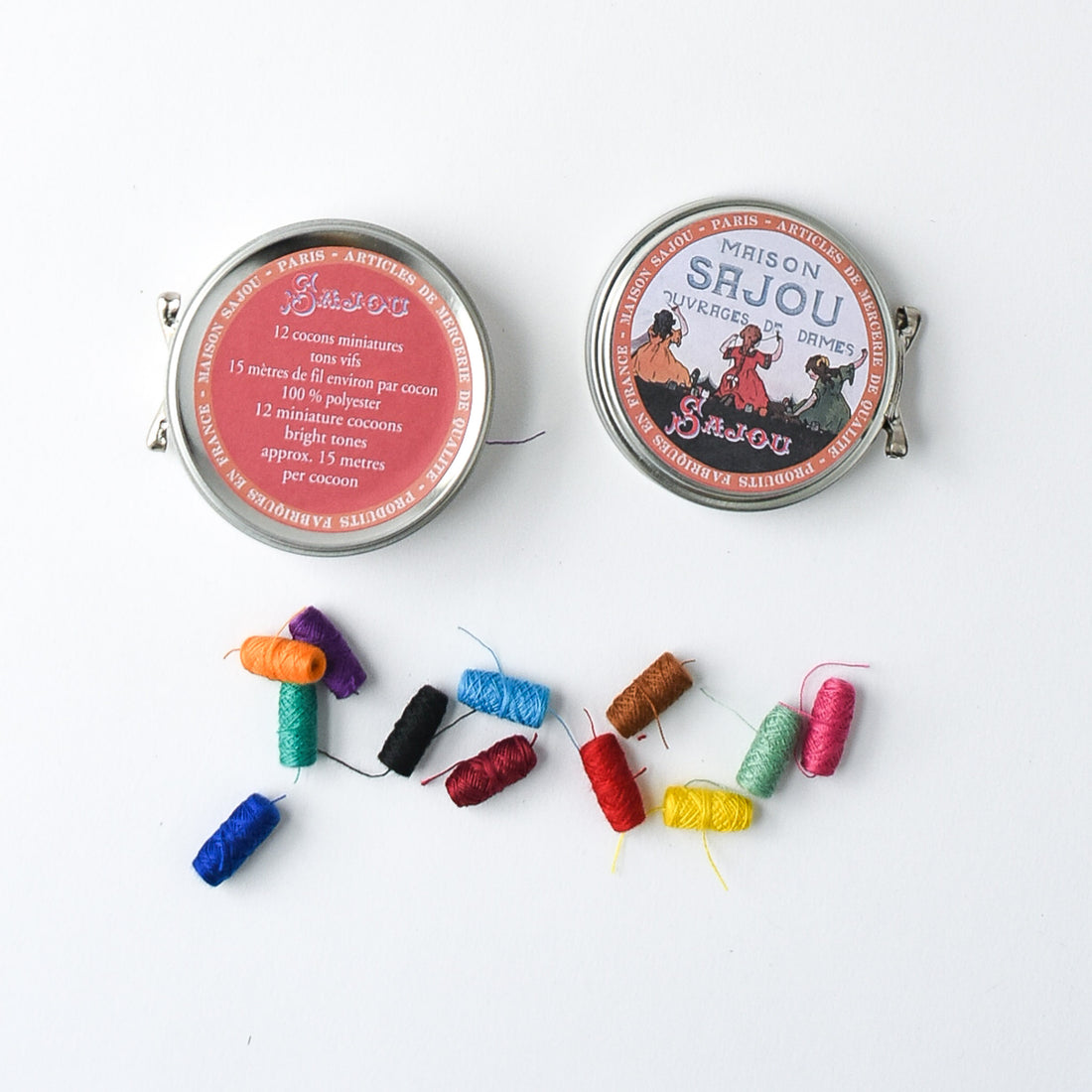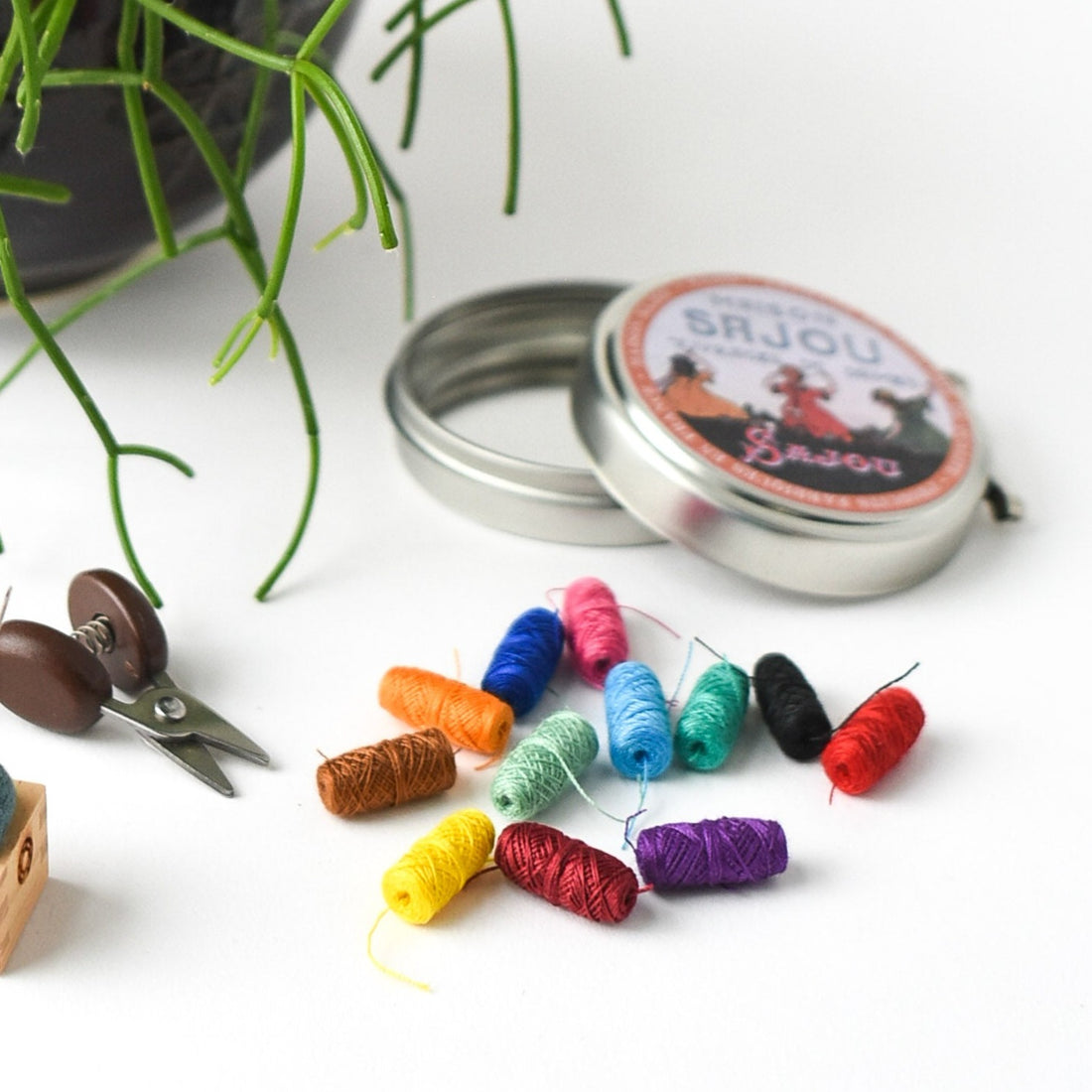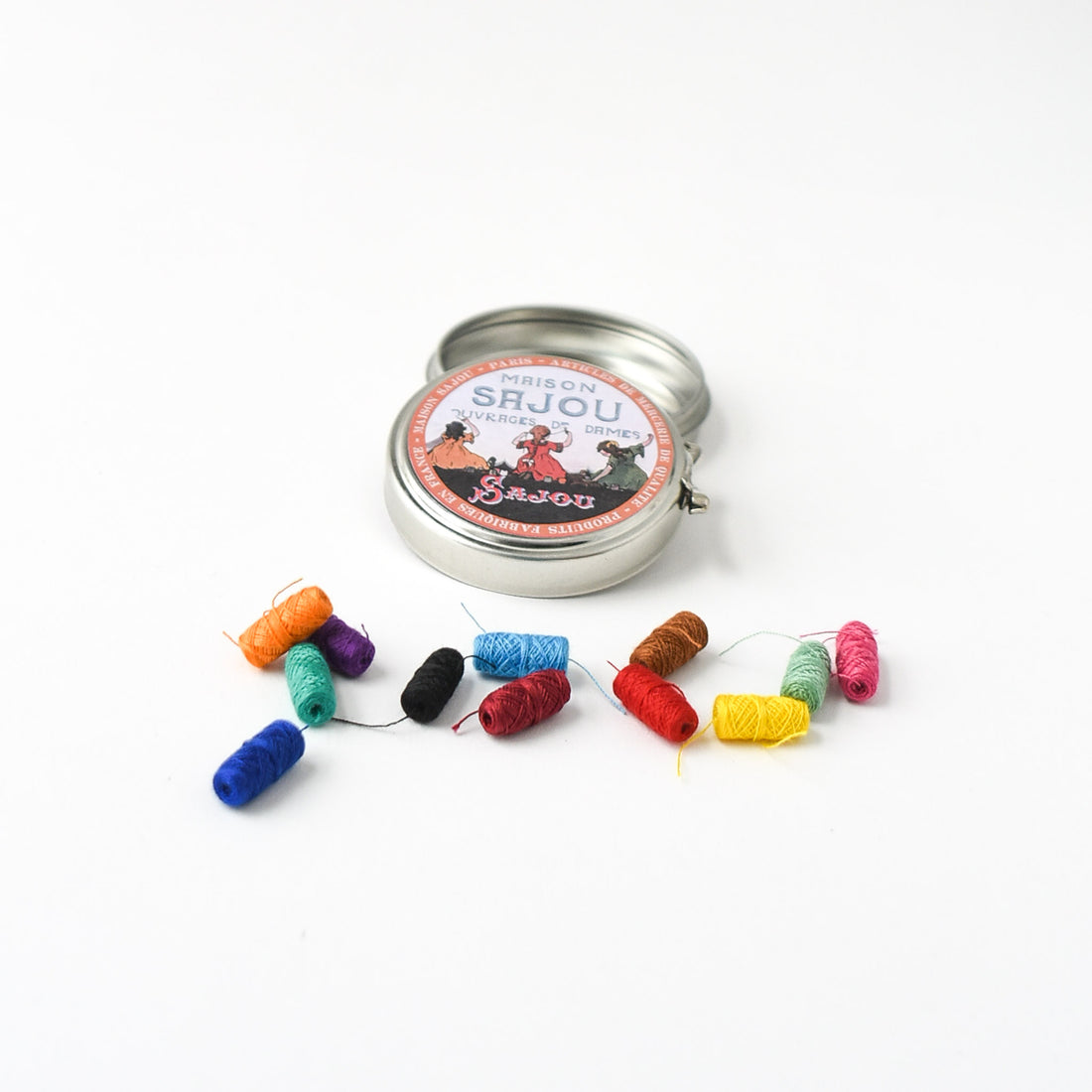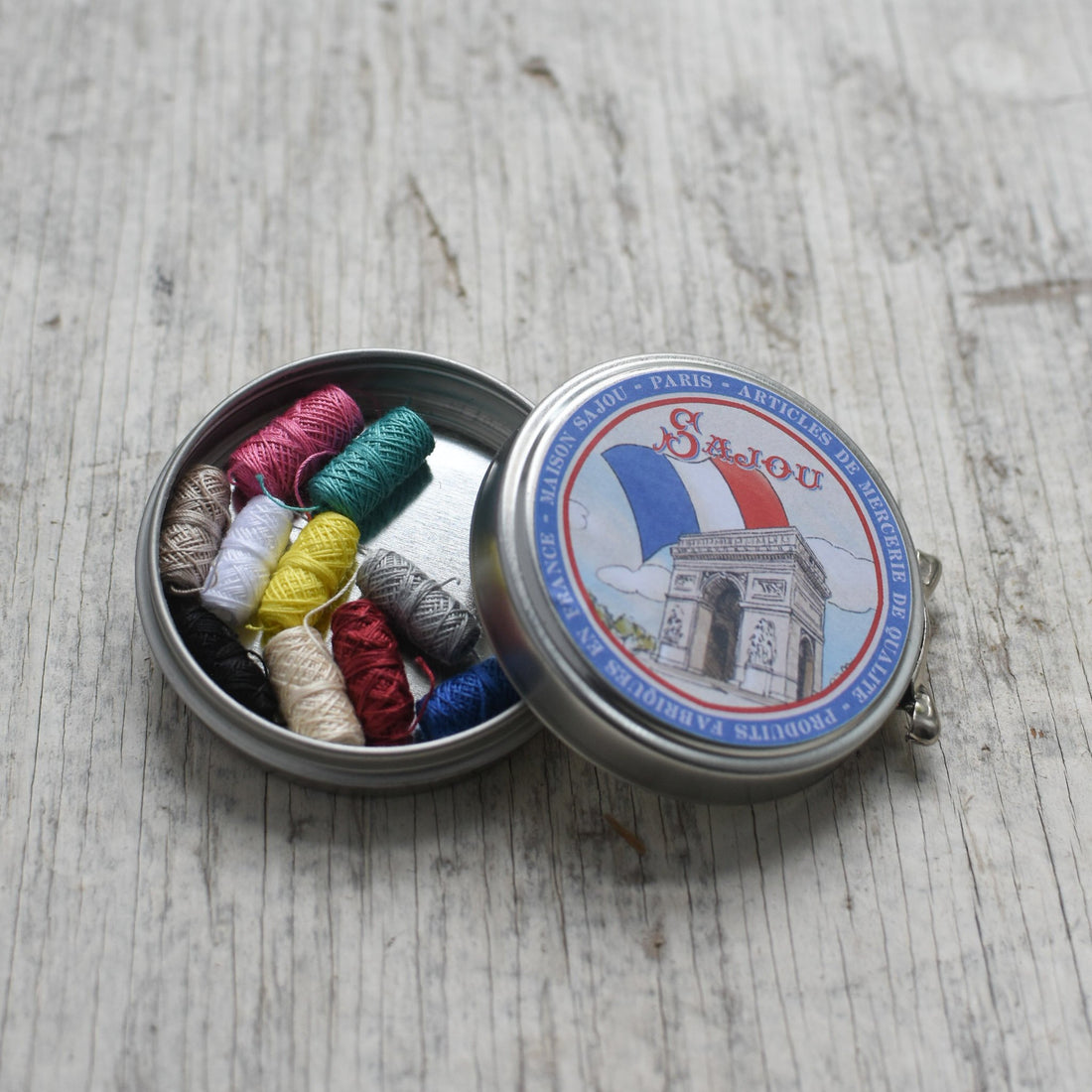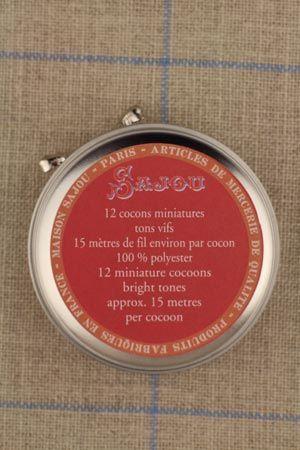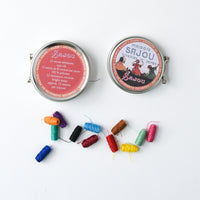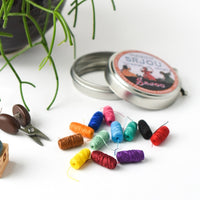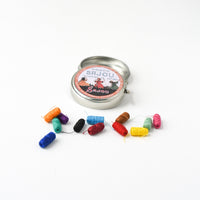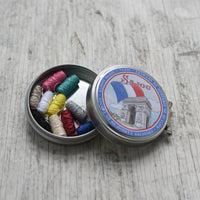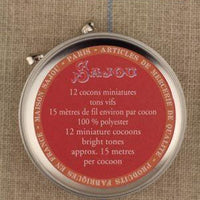 Little round metal tin containing miniature thread cocoons. It opens with a small key on the side, just like a tin of shoe polish.
Two styles with two kinds of thread: 
Arc de Triomphe  -- 10 cocoons containing approximately 15 meters each of polyester thread.
Three Little Girls -- 12 cocoons with approximately 6.5 meters each of cotton thread. 
Dimensions of the box: 1.85" (4.7cm) in diameter x .75" (1.8cm) deep
Made in France