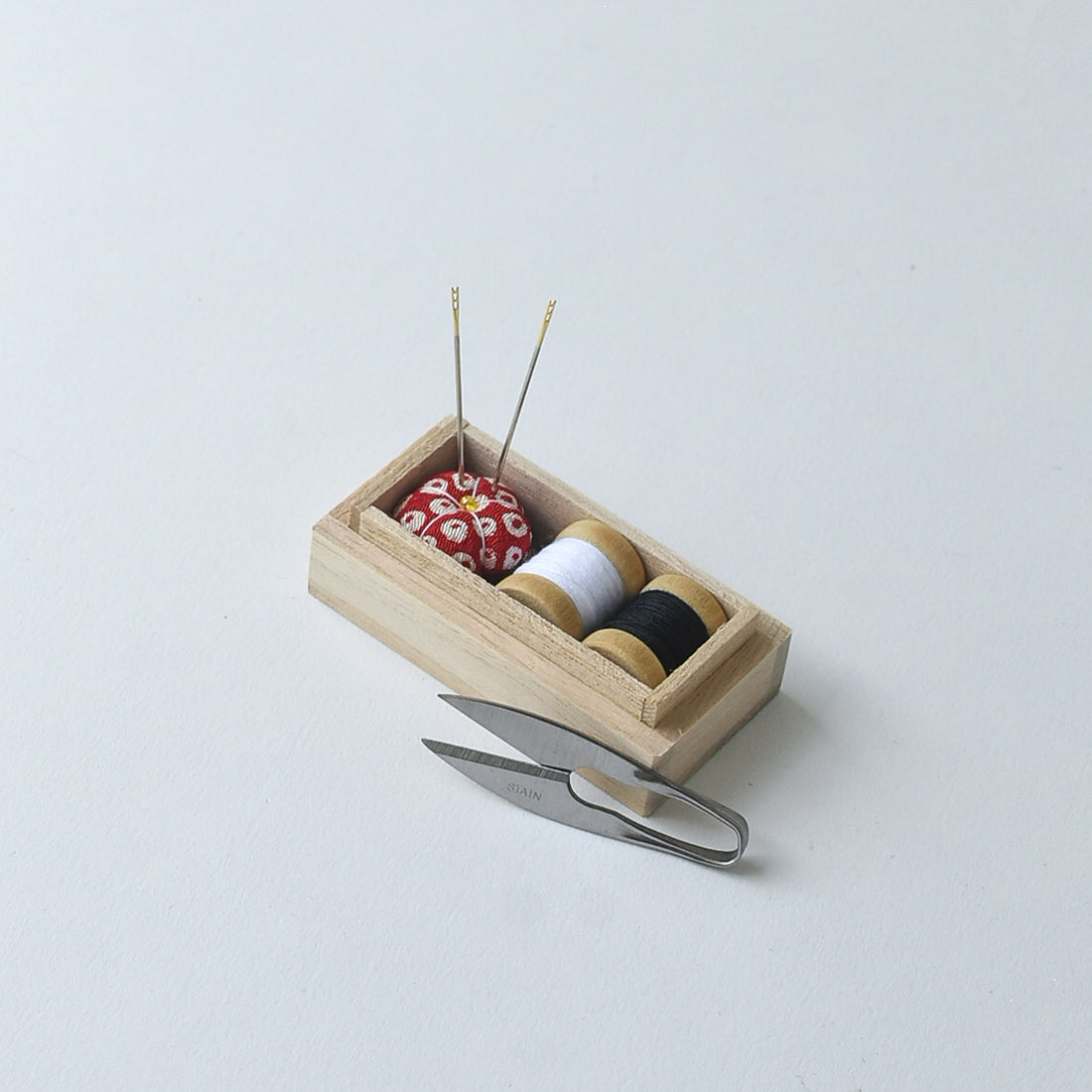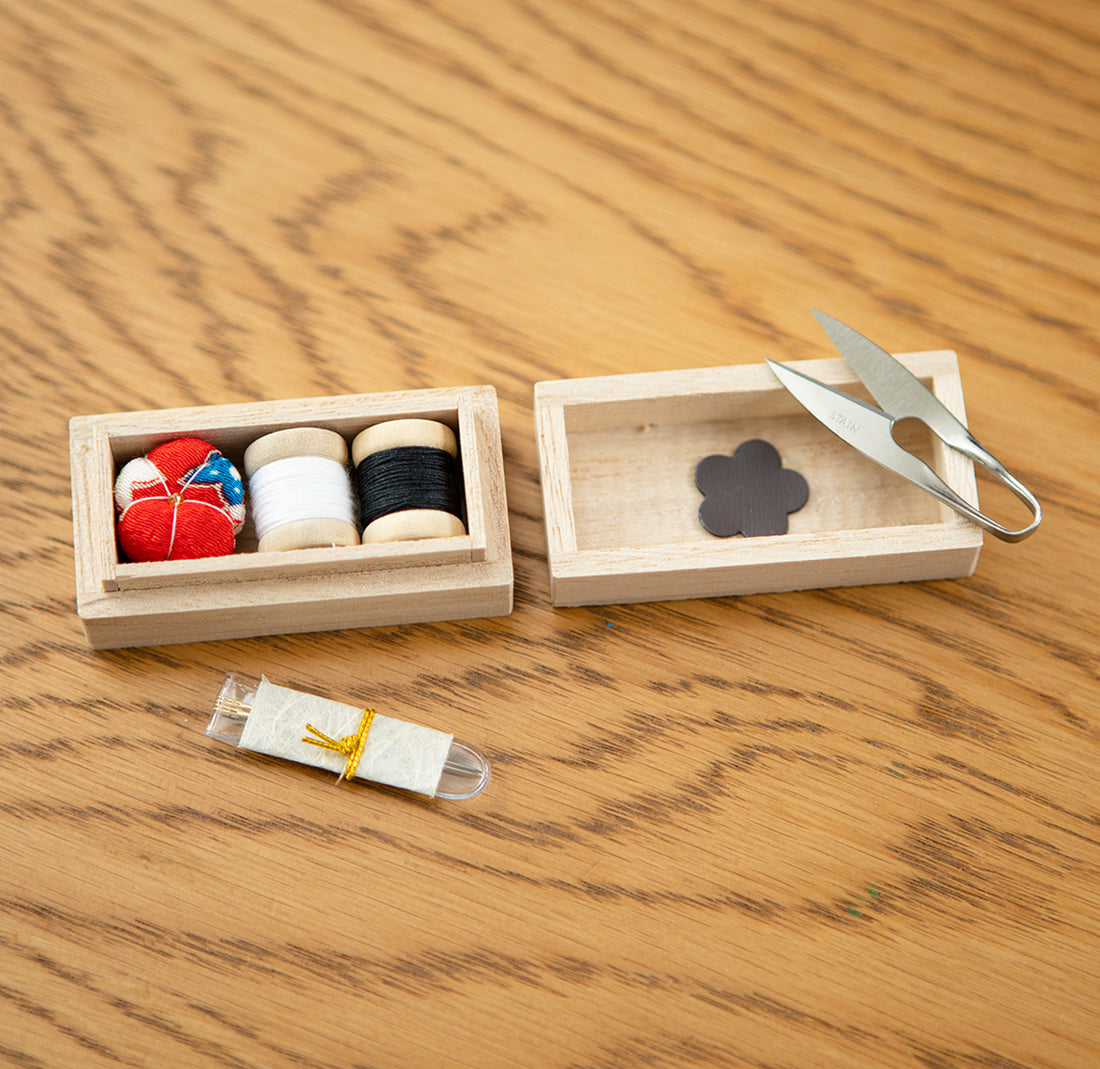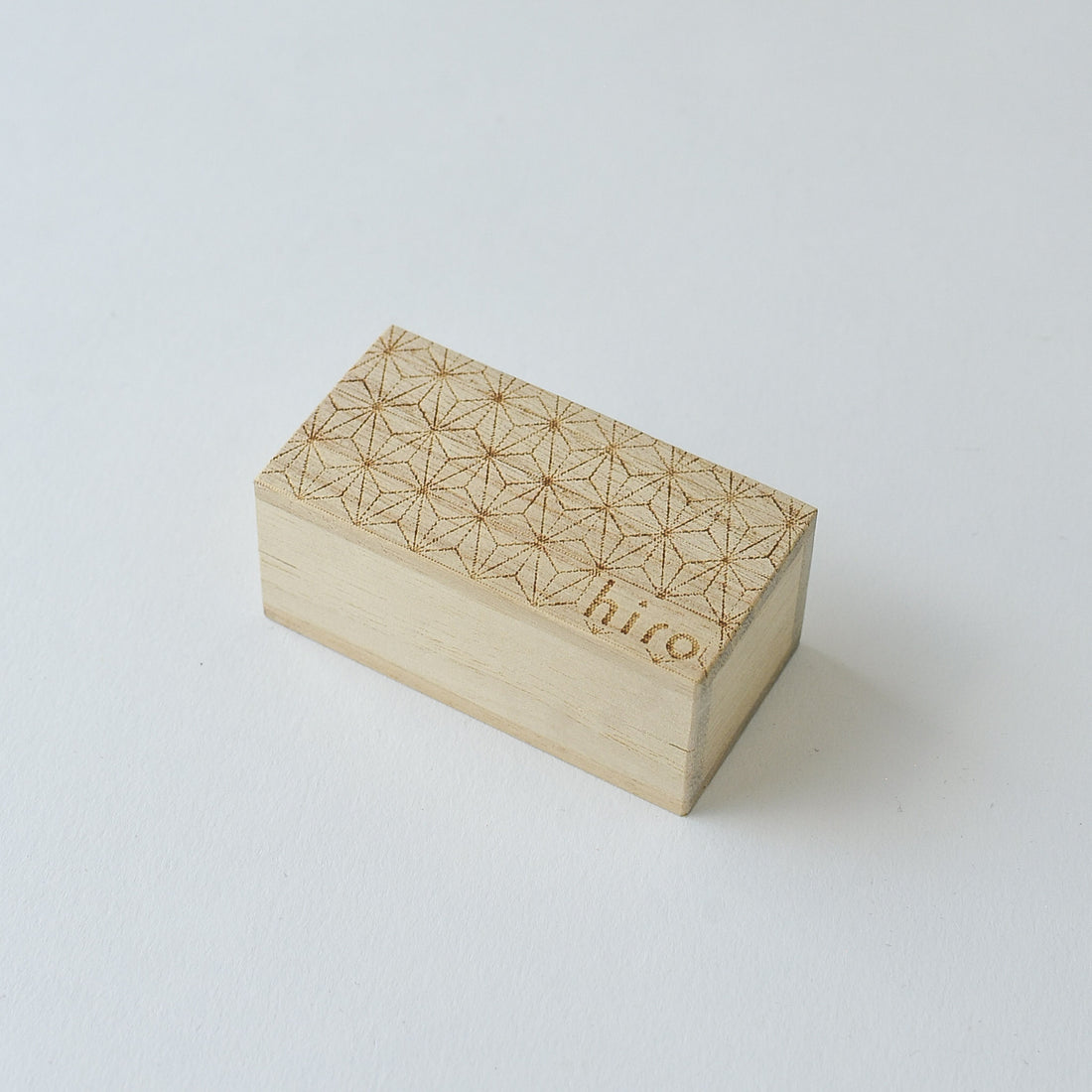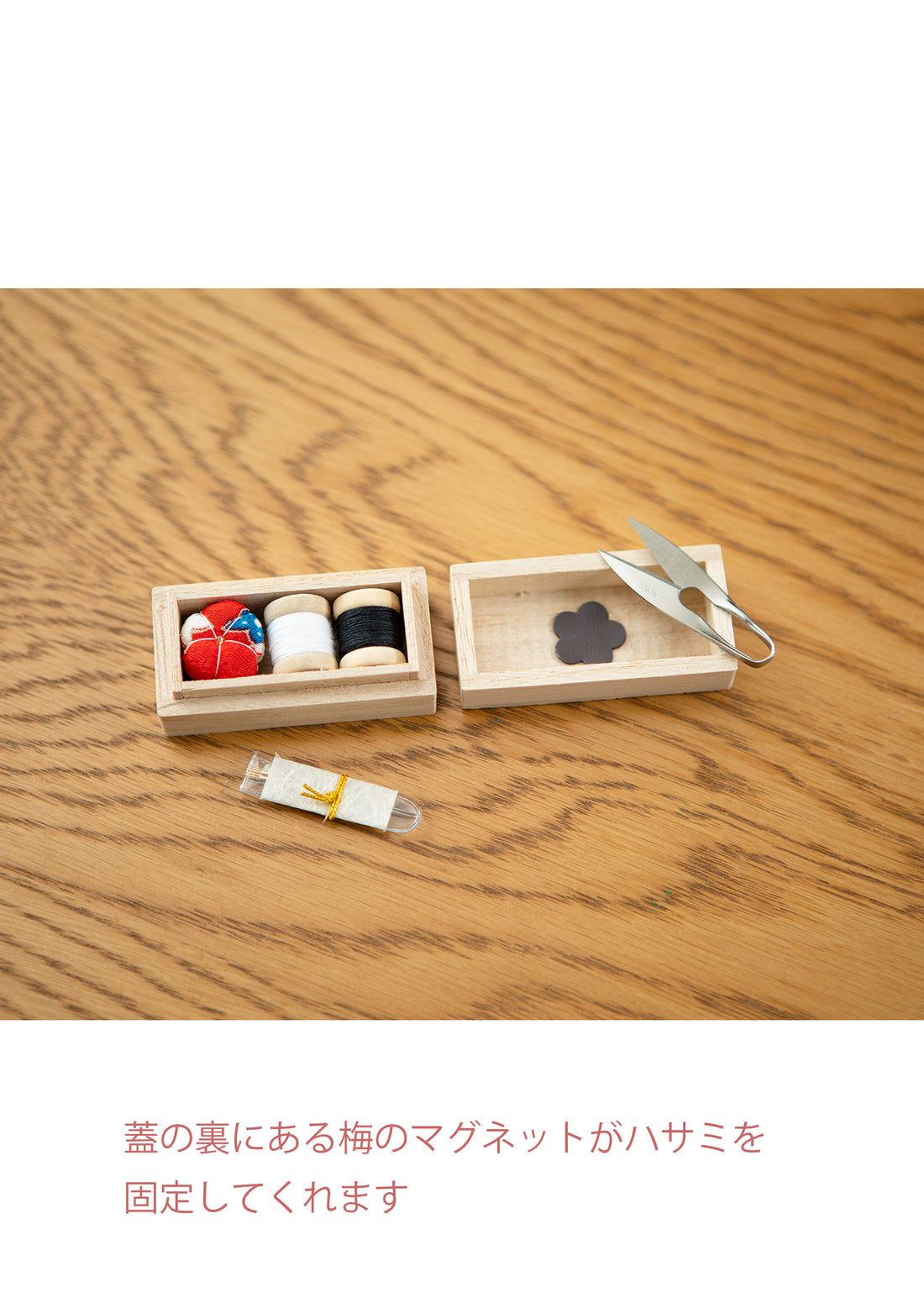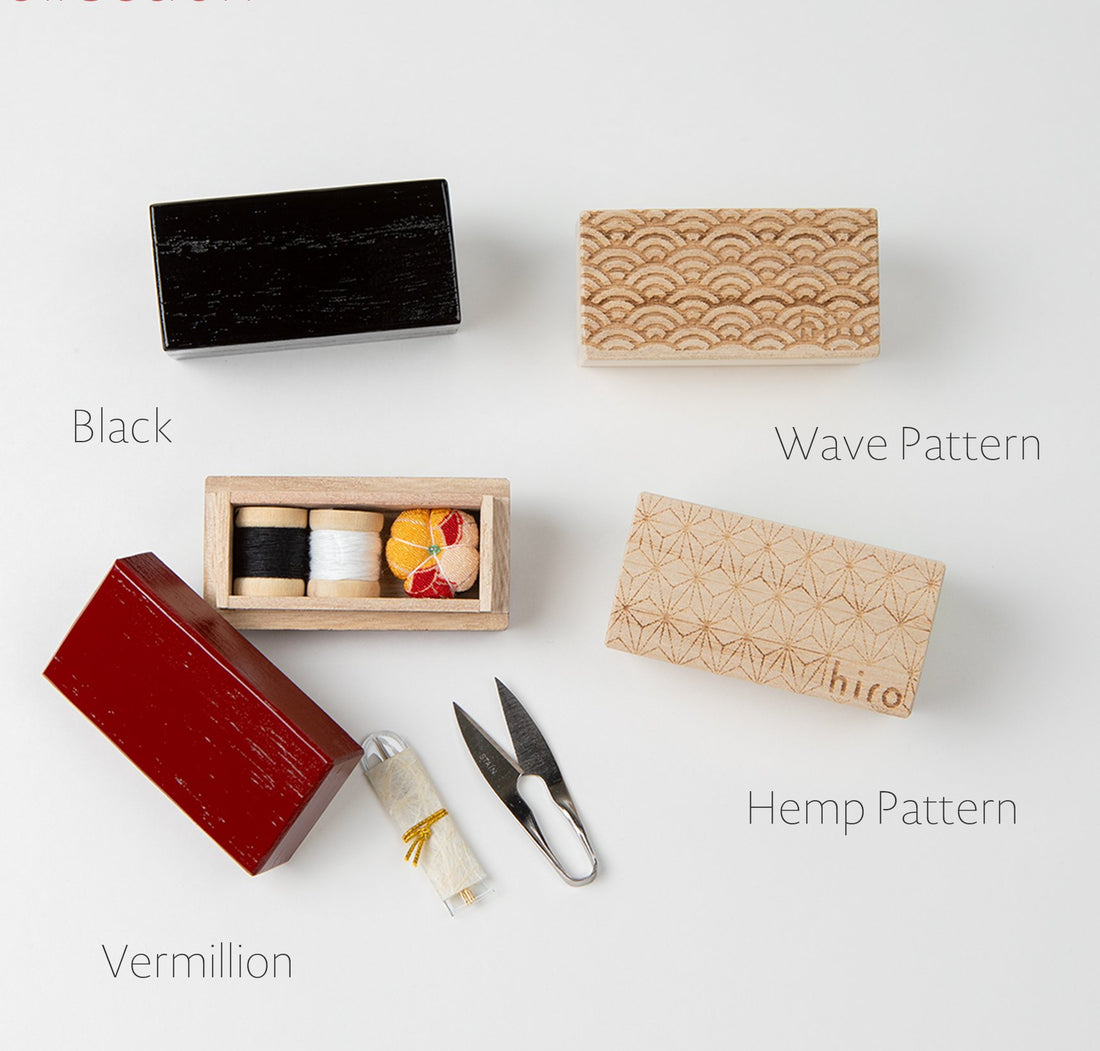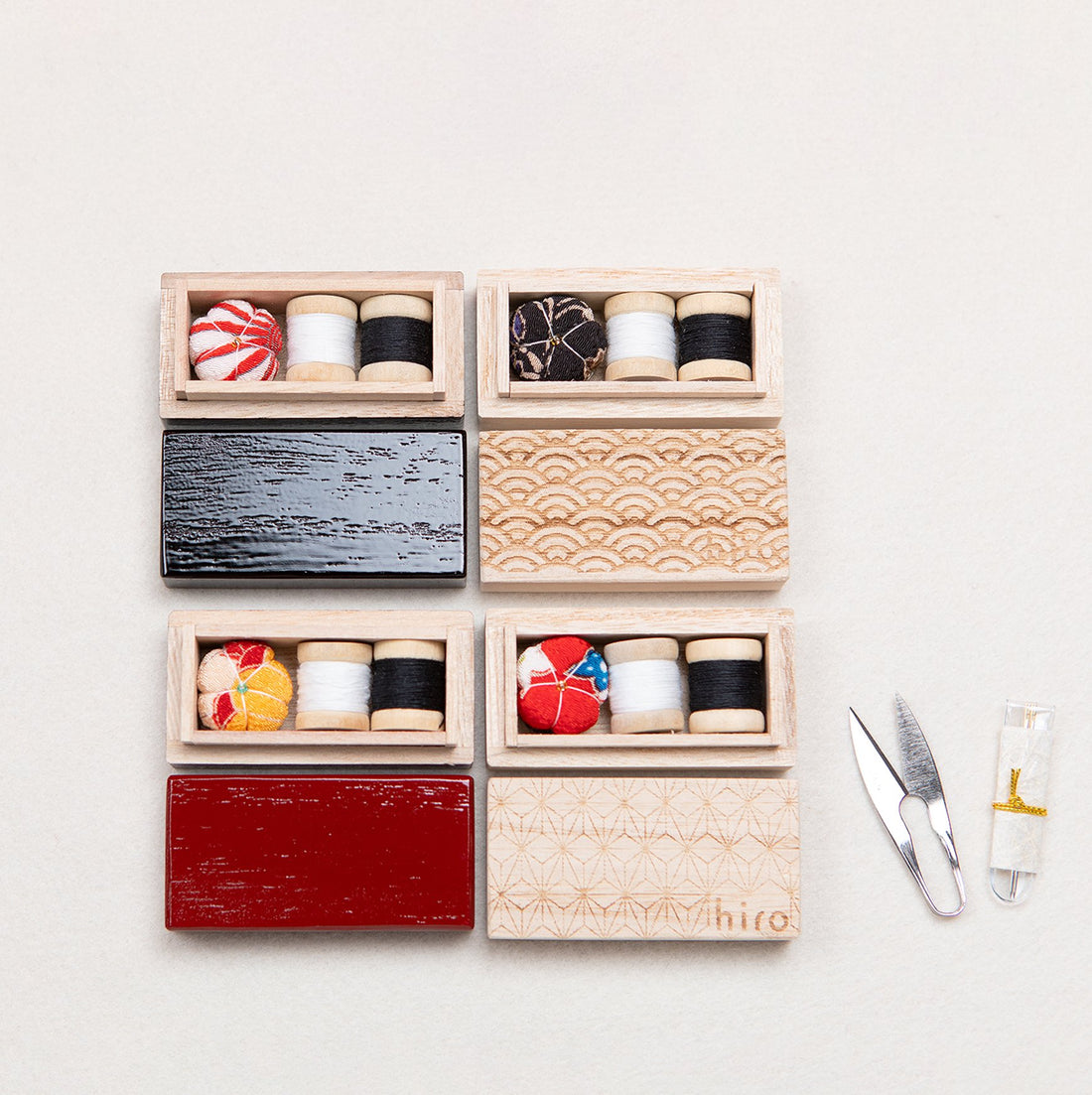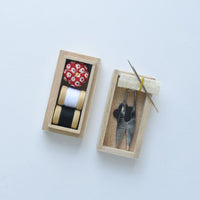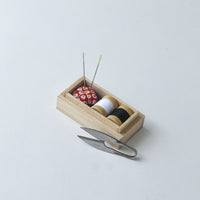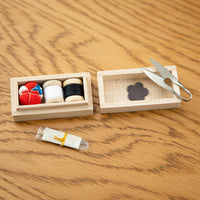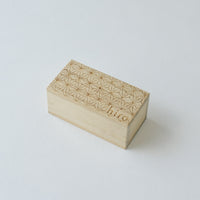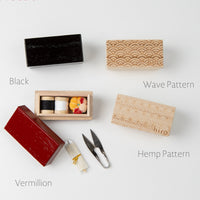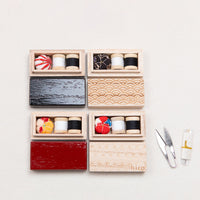 Tiny Sewing Box, Asanoha Hemp Leaf
A tiny sewing box packed with Ishikawa region's uniqueness!
The wooden box cradles the following exquisite items: 
2 colors of sewing thread on wooden spools that fit perfectly in the box
The tiniest pin cushion -- only 1 cm! -- made of vintage shibori-dyed silk
2 easy-thread sewing needles that are a 

specialized needle to allows the thread to pass through the needle hole by simply putting a thread in the groove on the needle and pushing it. 

A plum-shaped magnet that holds a tiny thread snips, which

 are the smallest stainless steel scissors in Japan with a total length of 45 mm. They have excellent sharpness.
The surface of the paulownia box is etched with the pattern of a hemp leaf, or Asanoha in Japanese. The wood is untreated and will patina nicely over time. 
HIRO Co., Ltd., is a company with over 85 years of experience in Kanazawa, Ishikawa Prefecture, Japan. The company collaborate with Kanazawa-based artisans to create the contemporary and playful products for daily life using with the multiple traditional crafts inherited in Kanazawa, Ishikawa, such as the Kutani porcelain and Yamanaka Lacquerware.