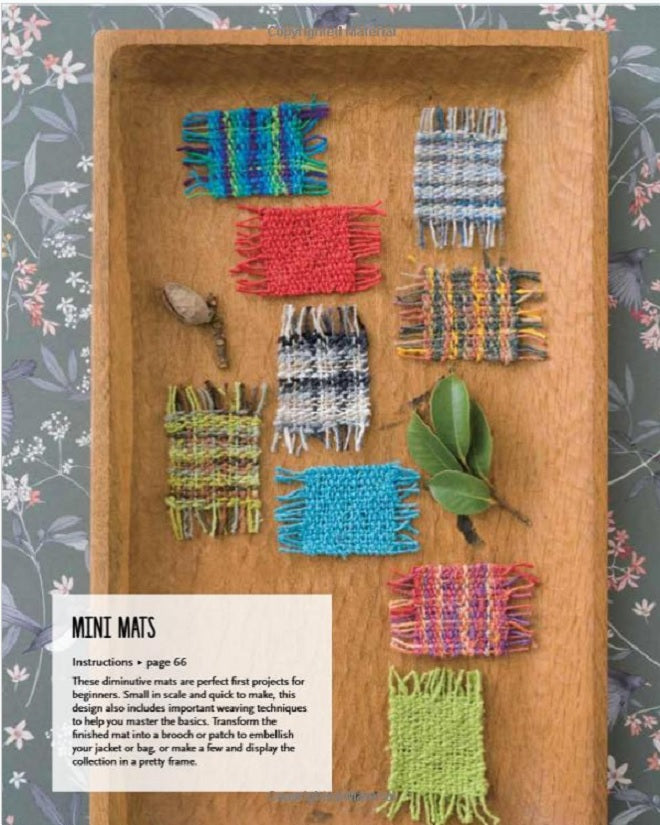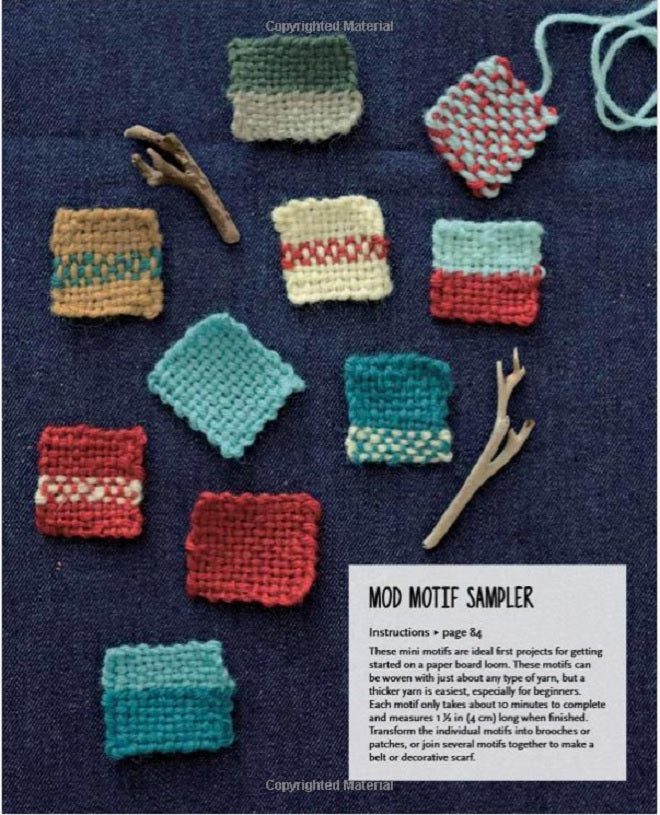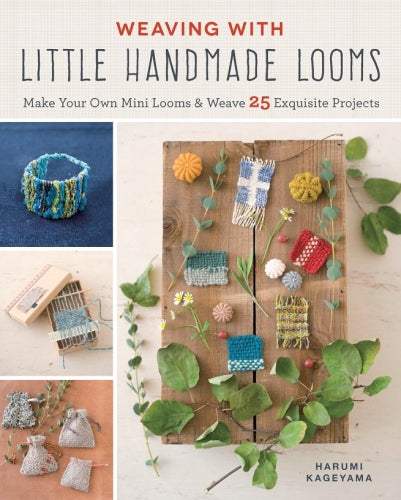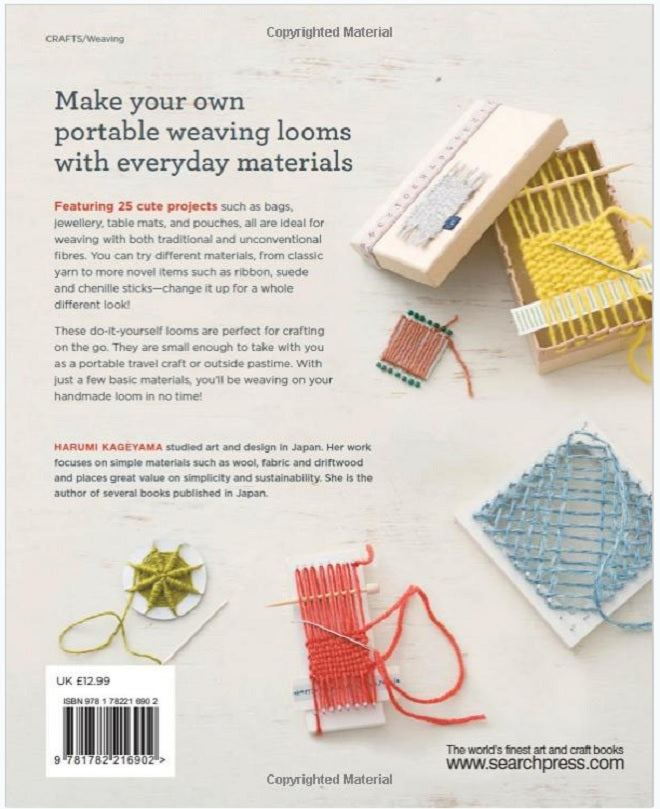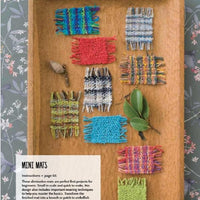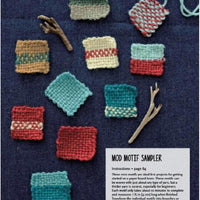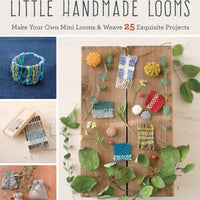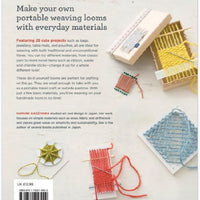 Weaving with Little Handmade Looms by Harumi Kageyama
Learn how to make your own portable weaving loom with everyday materials like cardboard, paper, pins, tacks, wood, and nails. Step-by-step instructions illustrate how to construct four handcrafted loom designs with ordinary tools. Use a cardboard cake box to make a circle loom and weave friendship rings. Create a little loom with a picture frame and weave a colorful purse.

Featuring 25 cute projects like bags, jewelry, table-mats, and pouches, all projects are friendly for weaving with both traditional and unconventional fibers. You can try different materials, from classic yarn to more novel materials like ribbon, suede and pipe cleaners -change it up for a whole different look!

These do-it-yourself looms are perfect for crafting on the go. They are small enough to take with you as a portable travel craft or outside pastime. With basic materials you'll be weaving on your handmade loom in no time!
128 pages