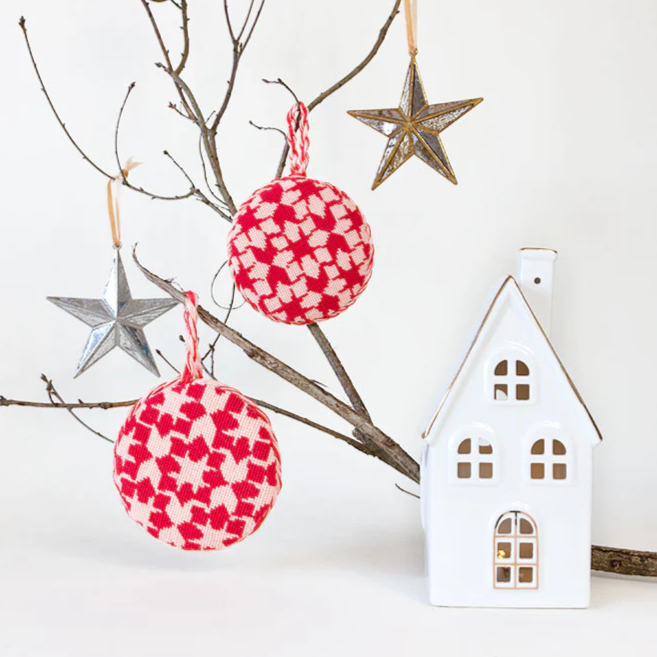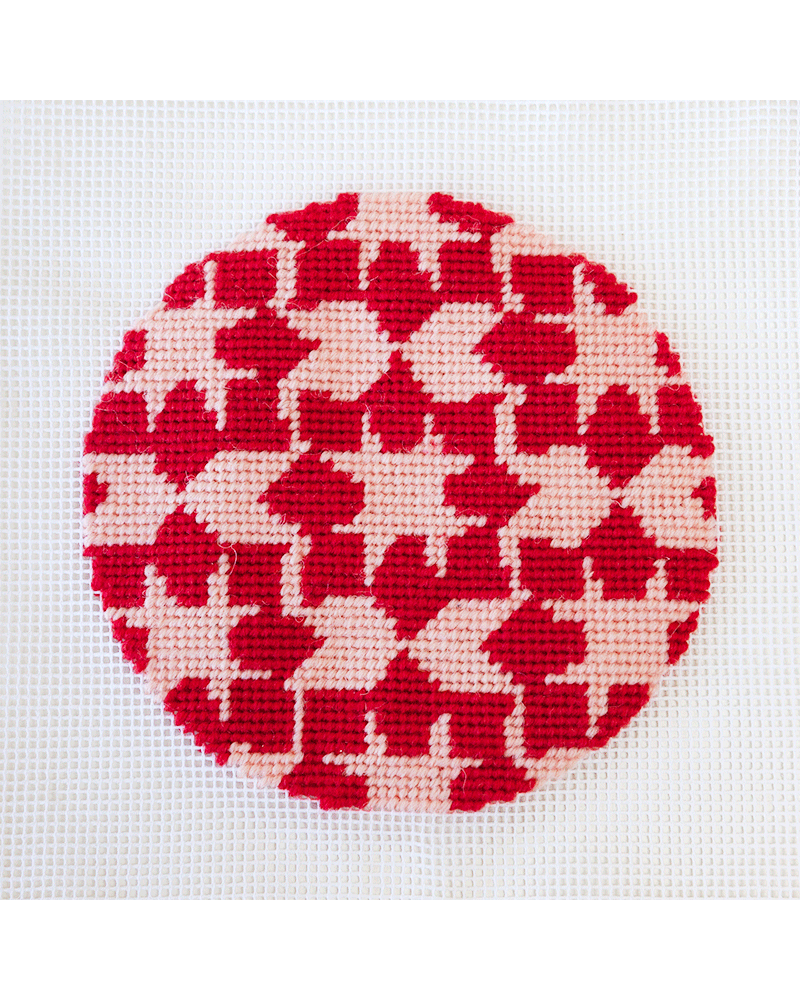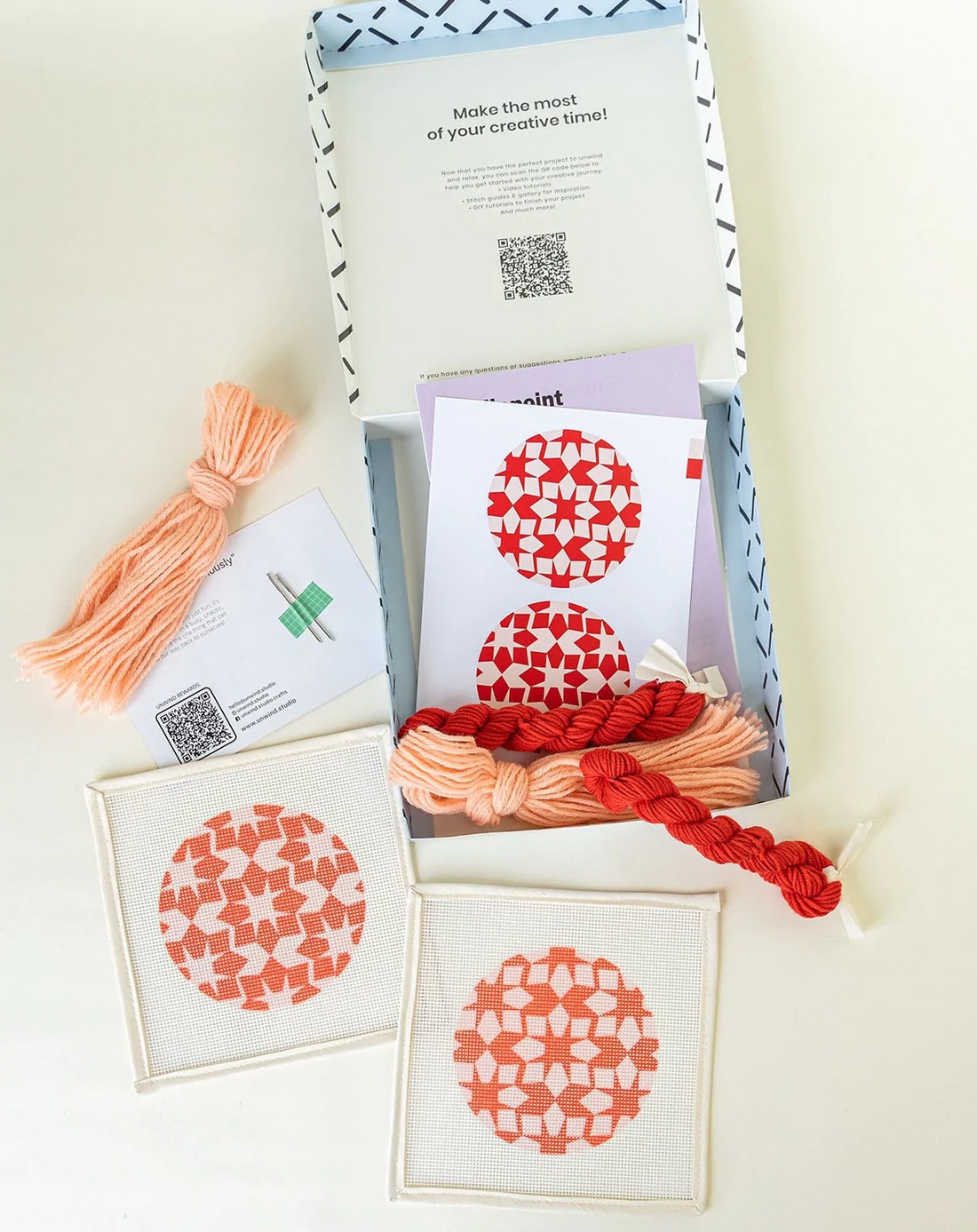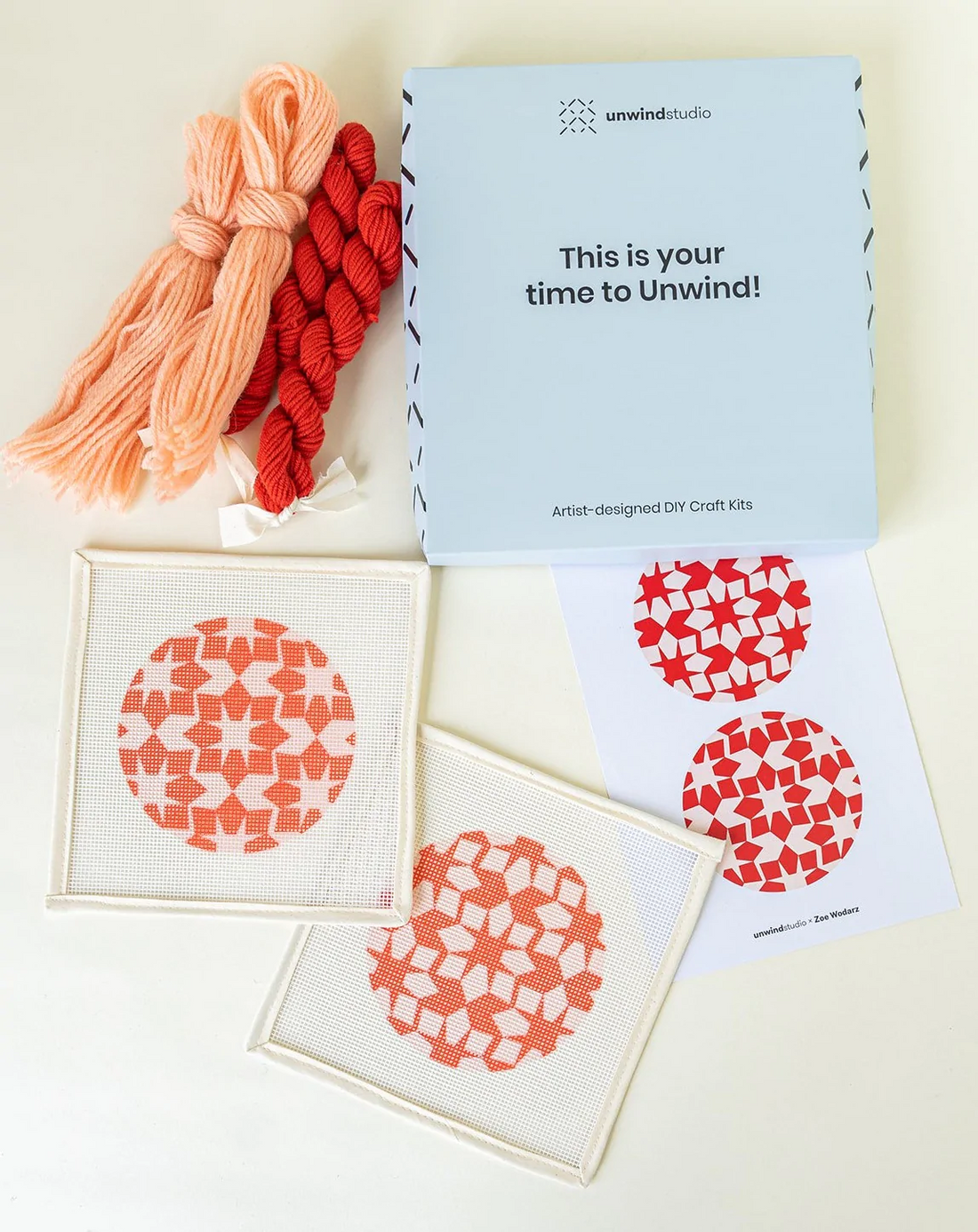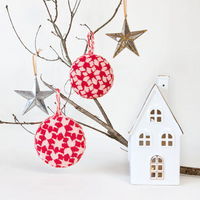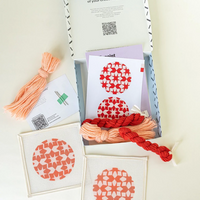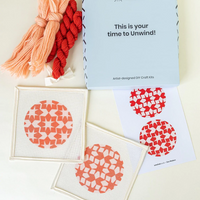 Reflections Ornament Needlepoint Kit
Our "Reflections" Christmas ornaments were designed by the artist Zoe Wodarz. This bauble is inspired by the pattern of a disco ball, with a festive feel and tones.
Bring some life to your Christmas tree with this vibrant and bright ornament, or offer it as a fun DIY gift! 
What is included in this kit:
Original artwork printed in premium Zweigart Interlock 13 HPI canvas, with edges sewed with cotton bias tape
2 John James tapestry needles
Flyer with the color threads mapping so you can start stitching quickly.
Appleton's Tapestry Wool and Merino Wool threads with enough quantity to stitch with the continental tent stitch
Needlepoint booklet with instructions on starting needlepoint, tips for selecting needlepoint stitches, and a library of favorite stitches
Printed design measures 11 cm round / 4.3 in round