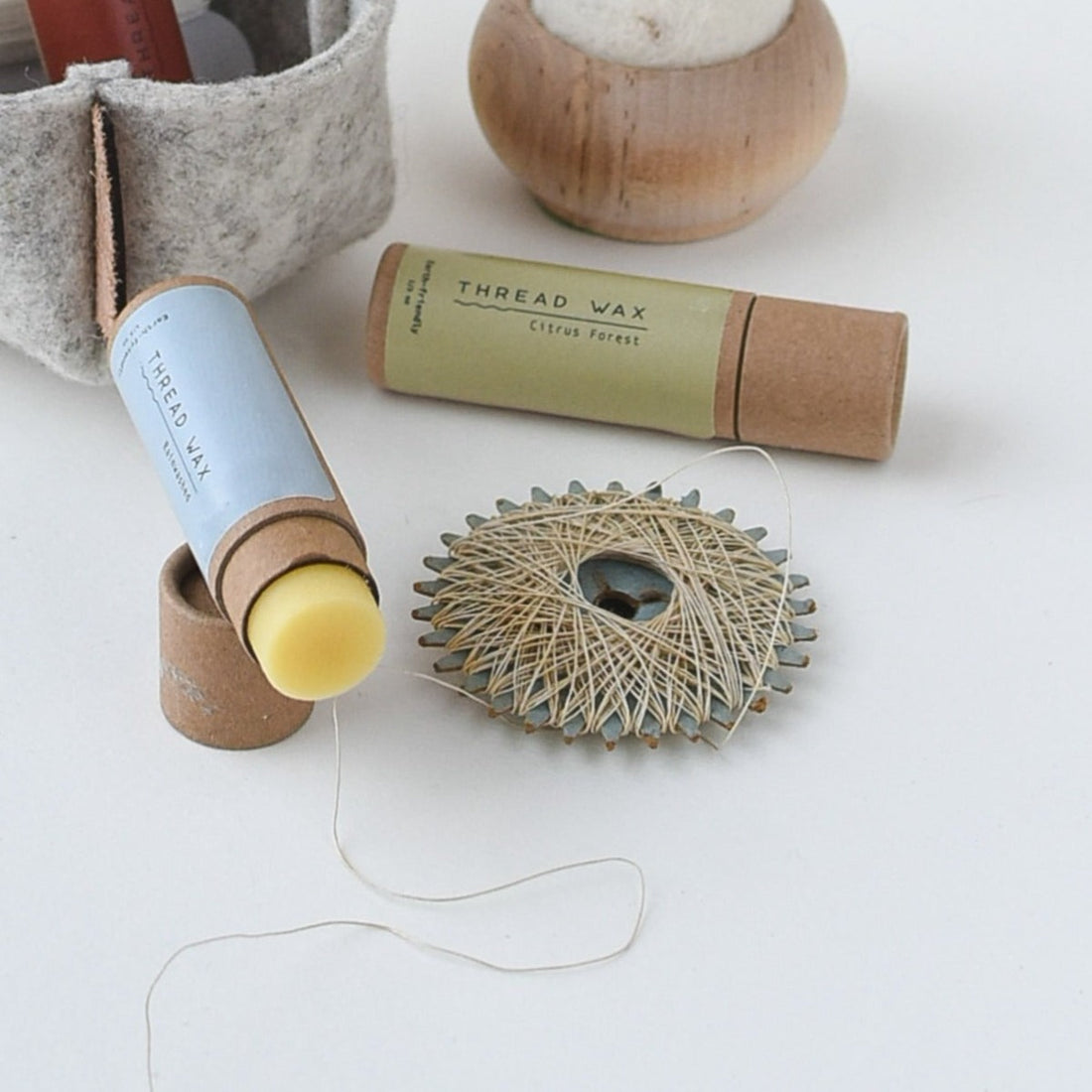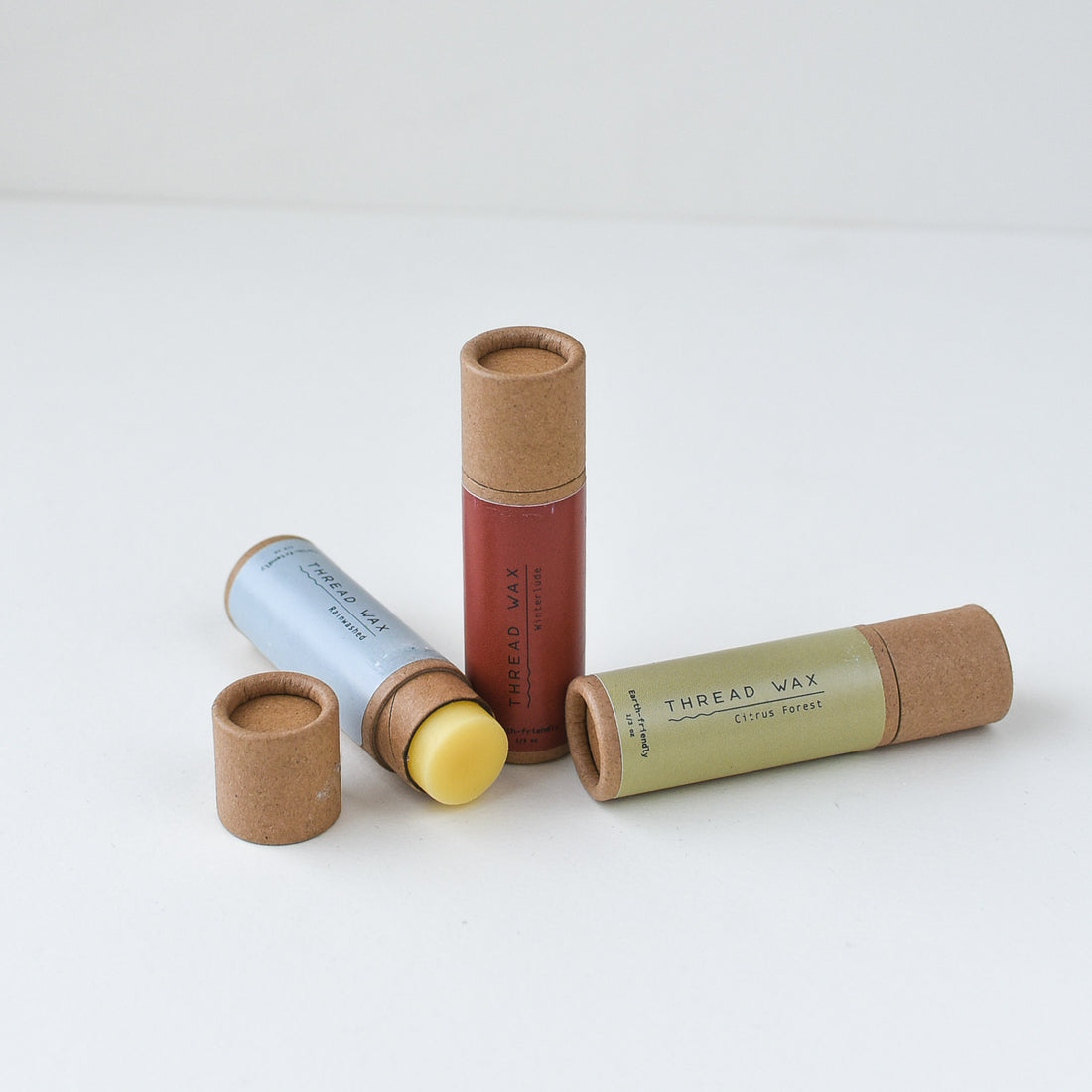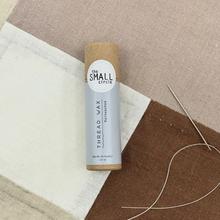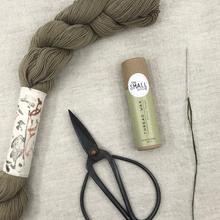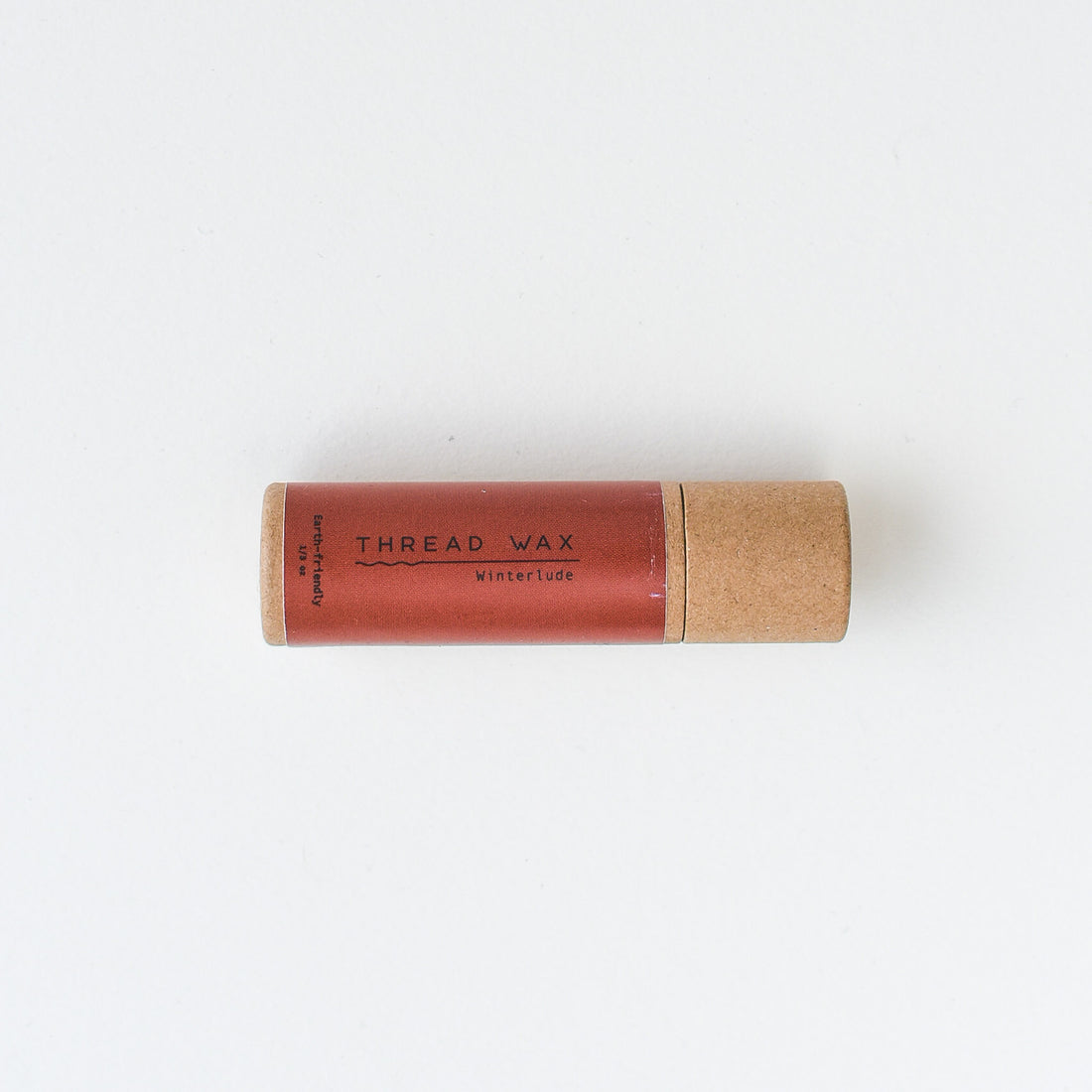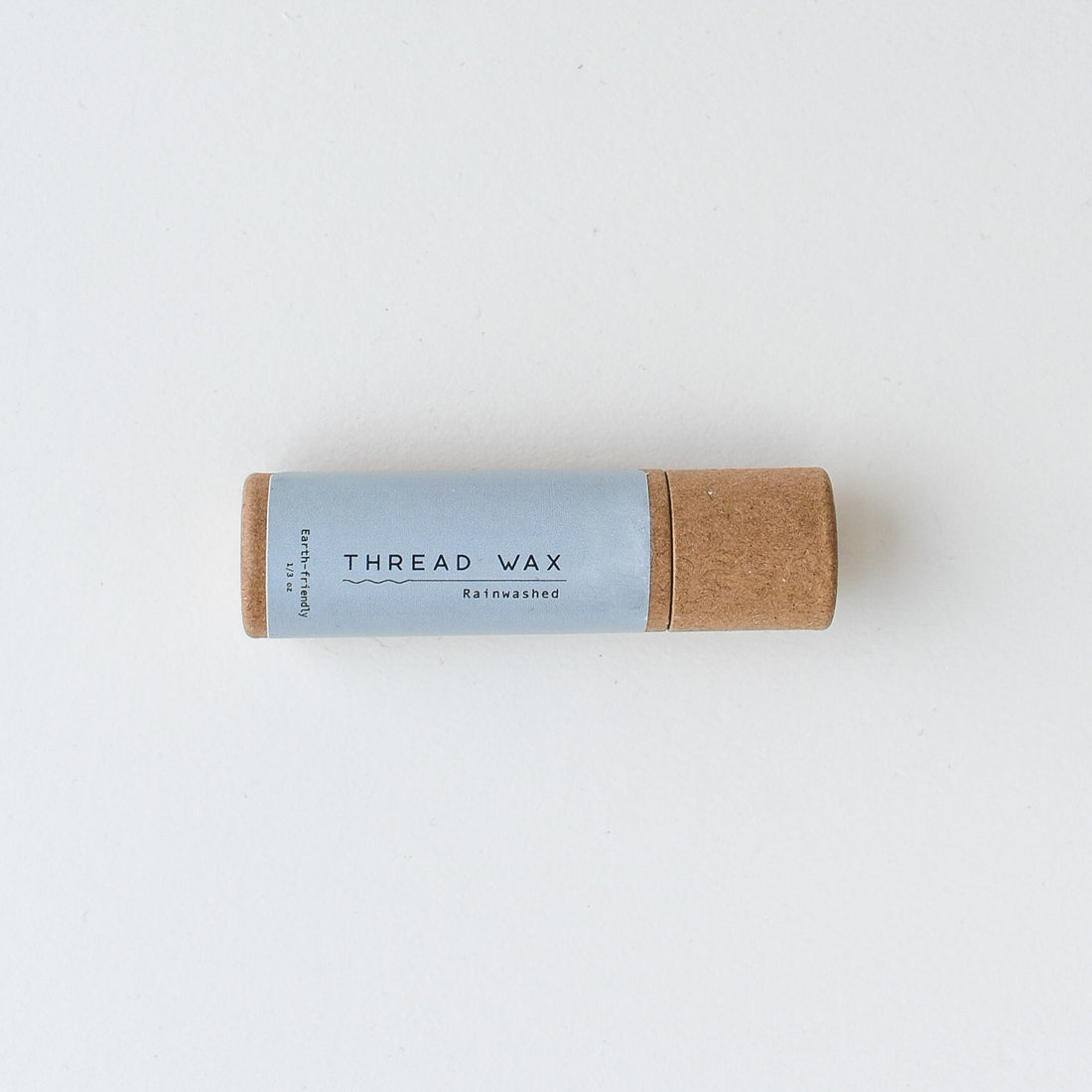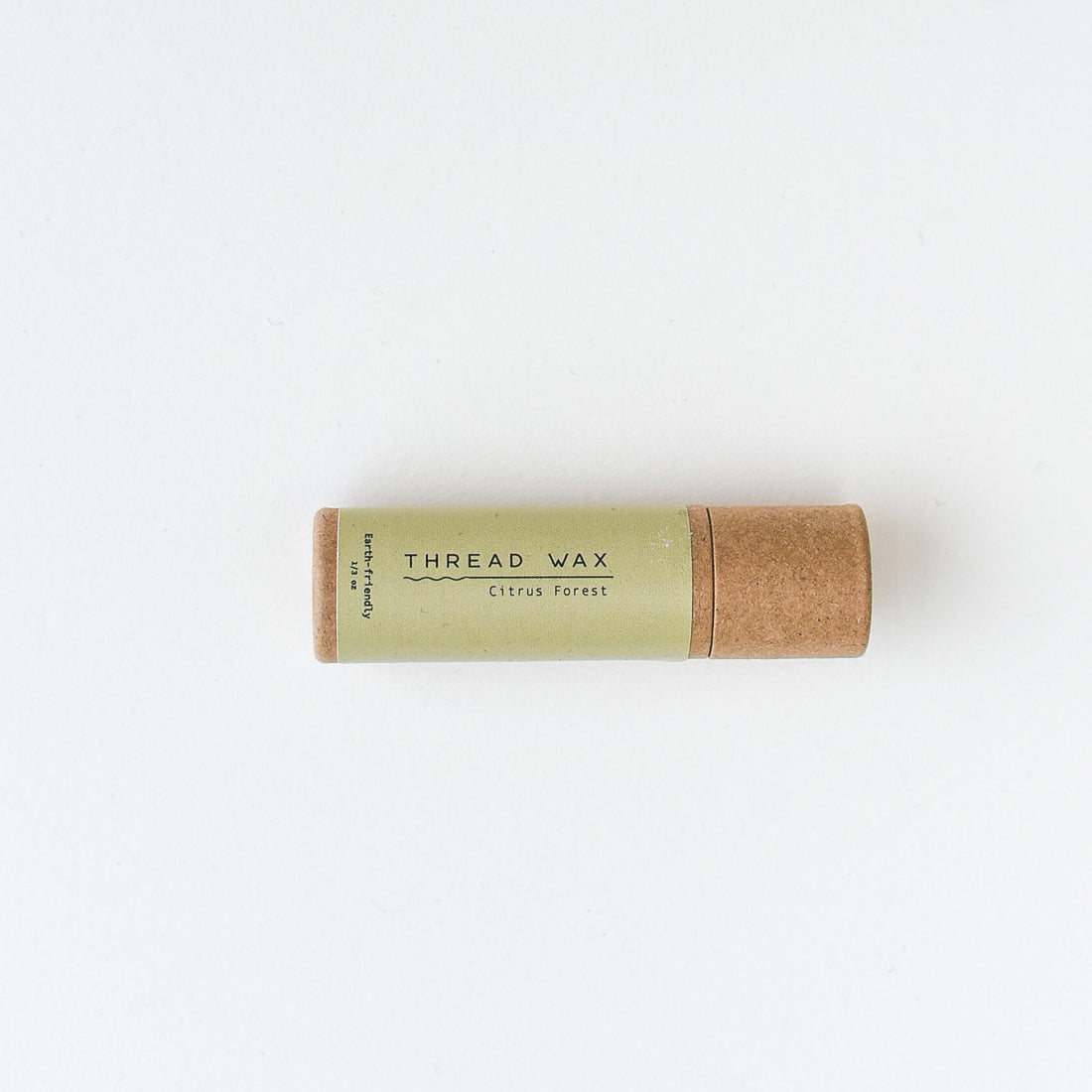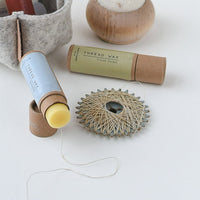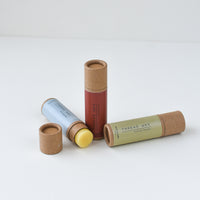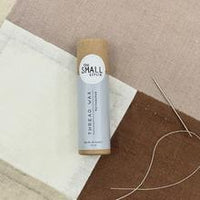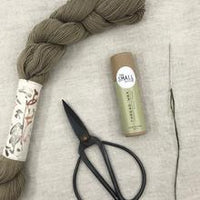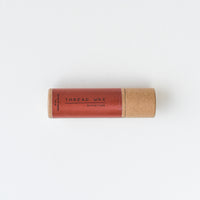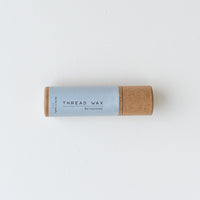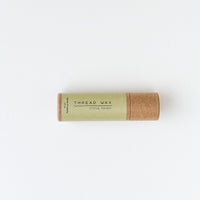 Reduce knots, tangles, and fraying thread in your hand sewing with our earth-friendly thread wax. This thread care product is The Small Circle's own special blend of sustainably-sourced beeswax, plant wax, and essential oils.

This thread wax has all the qualities you already love about traditional beeswax. In addition, it doesn't require the use of an iron to get the wax to penetrate the thread, and it crumbles much less than pure beeswax! It also smells gorgeous from our unique blend of the highest-quality essential oils. A warm scent for cold nights. Our first seasonal release, Winterlude brings to mind a steaming mug of hot cider at a festive winter gathering, with hints of cedarwood, juniper, and spice.
Our plastic-free packaging is biodegradable and made from 100% renewable materials. The push-up tube design allows you to use every bit of wax in the container.
Perfect for quilting, mending, sashiko, sewing on buttons, and any other hand-sewing applications.
Each tube contains 1/3 oz thread wax and measures 2.75" x 0.80".
The Small Circle Thread Wax has passed all of our stain and wash tests; however, we recommend you always test on scrap fabric before use in your final project.
Ingredients: sustainably-sourced beeswax, organic jojoba oil, organic essential oils.