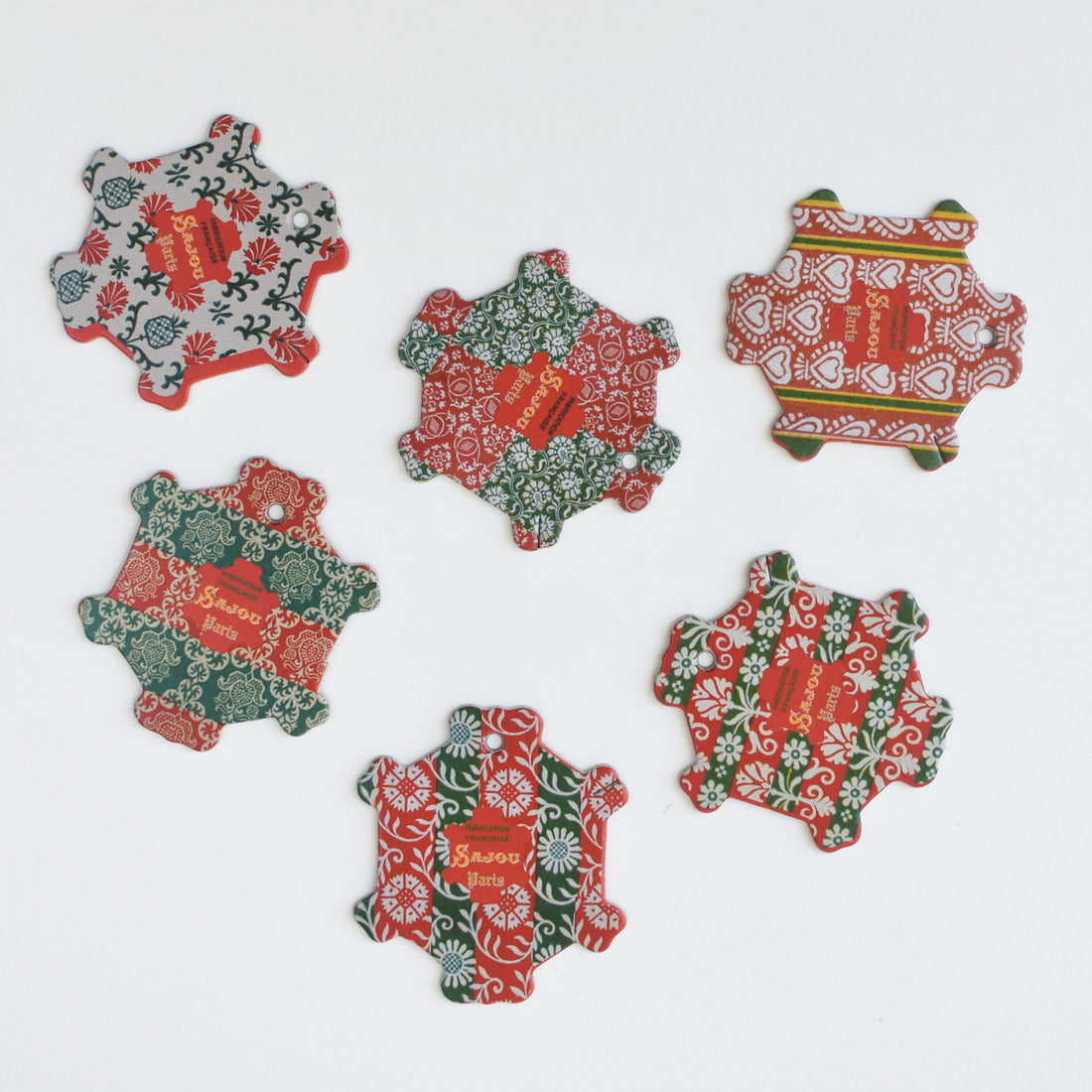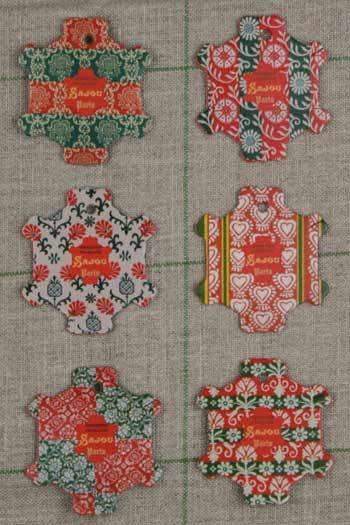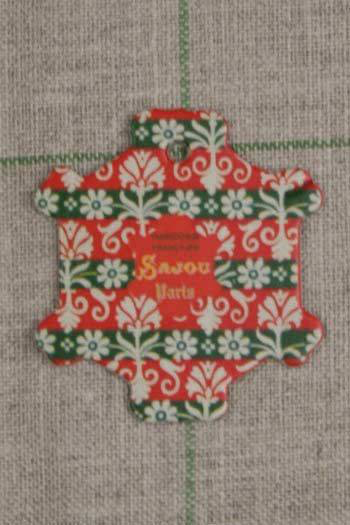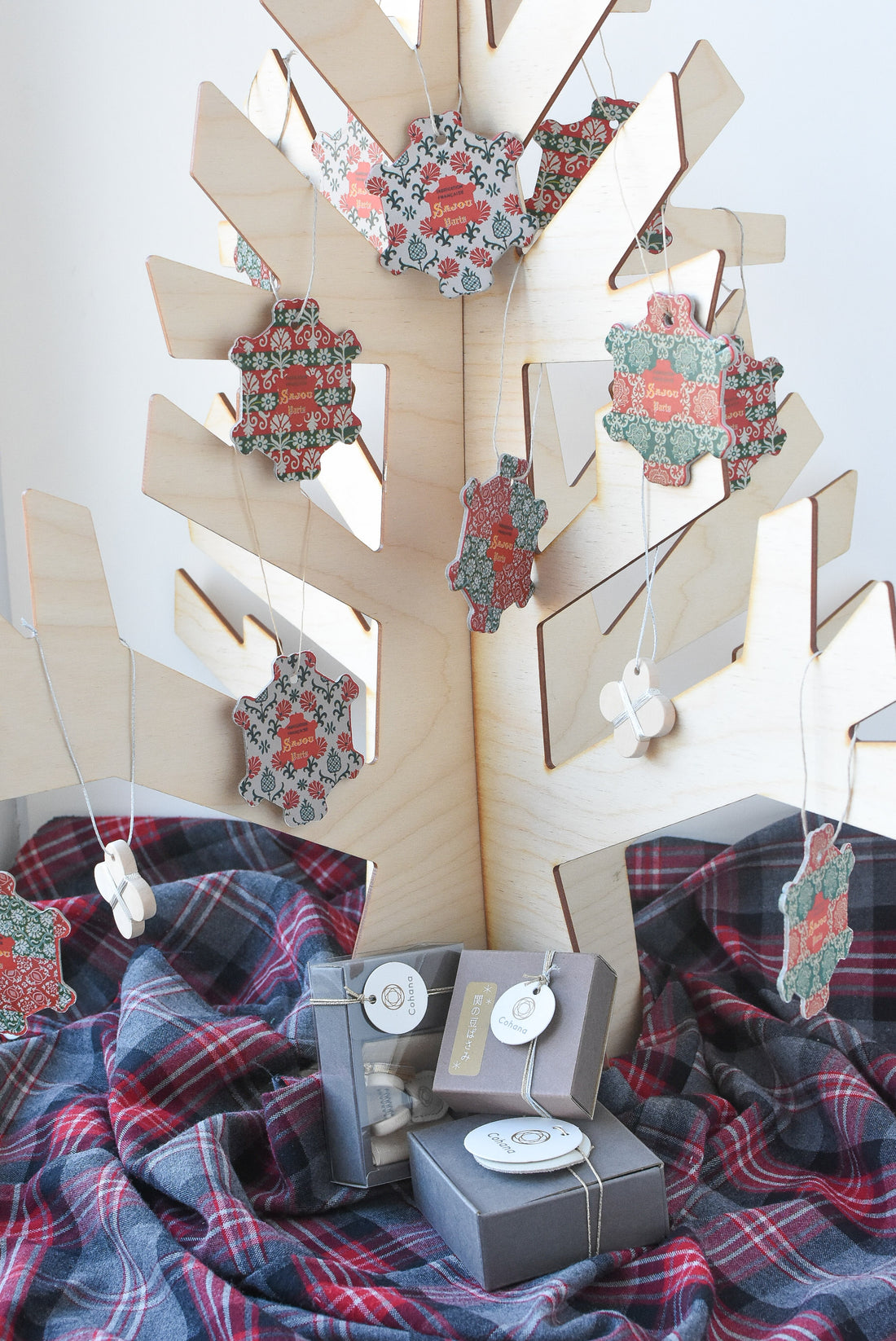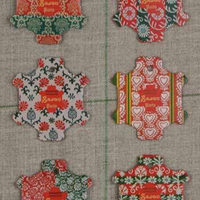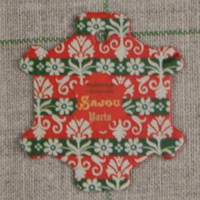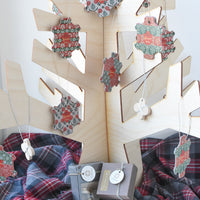 Thread Winders — Christmas Wallpaper
Make Christmas tree ornaments of them by simply threading a string through the hole!

This thread cards series depicts six red and green motifs inspired by vintage wallpapers. 
Dimensions: 5.5cm x 6cm
Ours thread cards are of excellent quality, retracing the principals of cards of old, to make organizing your threads a real pleasure. They are sold in series of 6, printed on both sides on 2mm thick cardboard.
Made in France