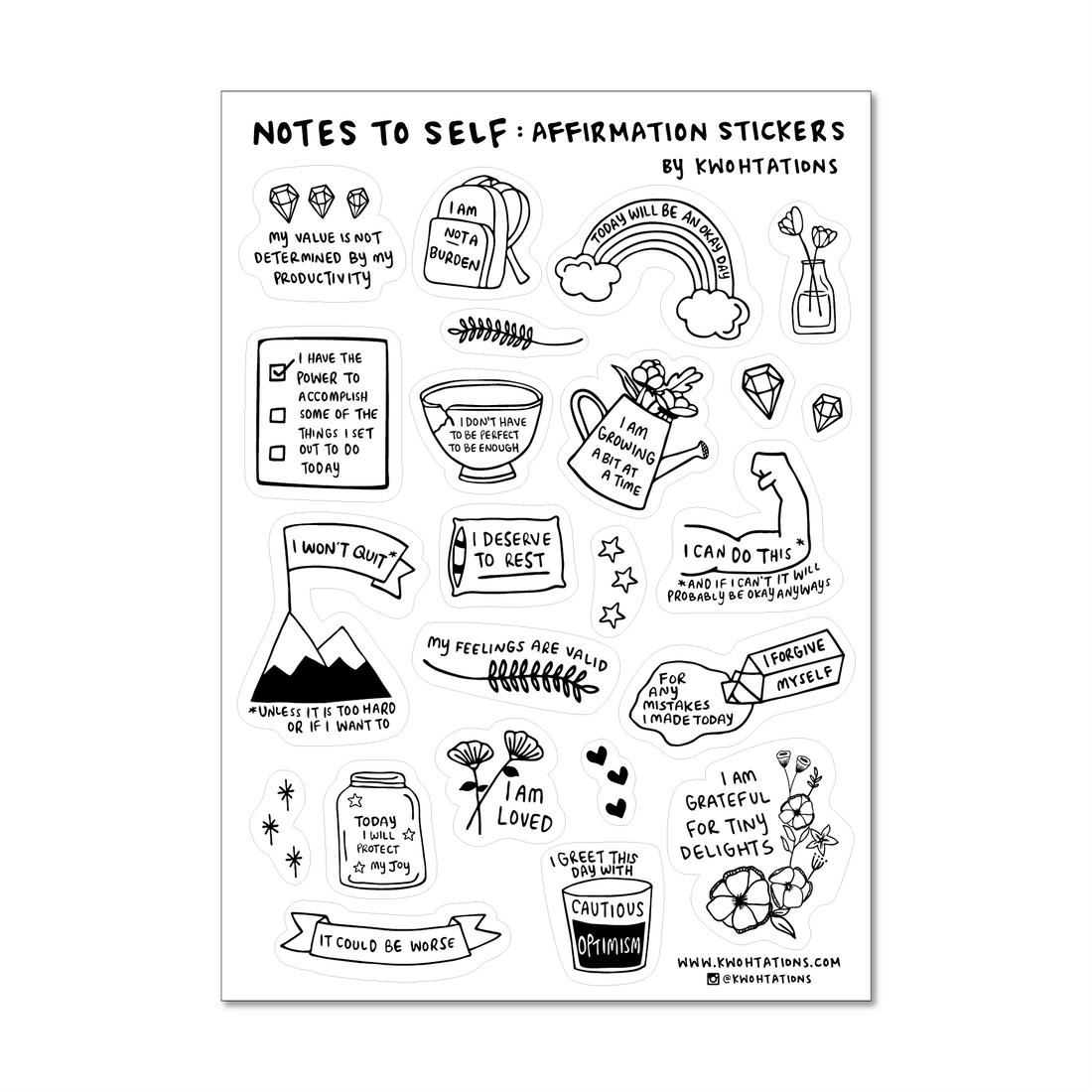 Affirmation Sticker Sheet
Get good advice! Post these stickers around to give frequent reminders. Because sometimes we need to hear things again and again before we believe them. 
Attach them to your planner, phone case, coffee cup, the fridge, or wherever you need to feel validated for your good work. And please take good care!
5" x 7" sticker sheet, includes 23 clear stickers
Printed on clear polypropylene with UV laminate for outdoor durability