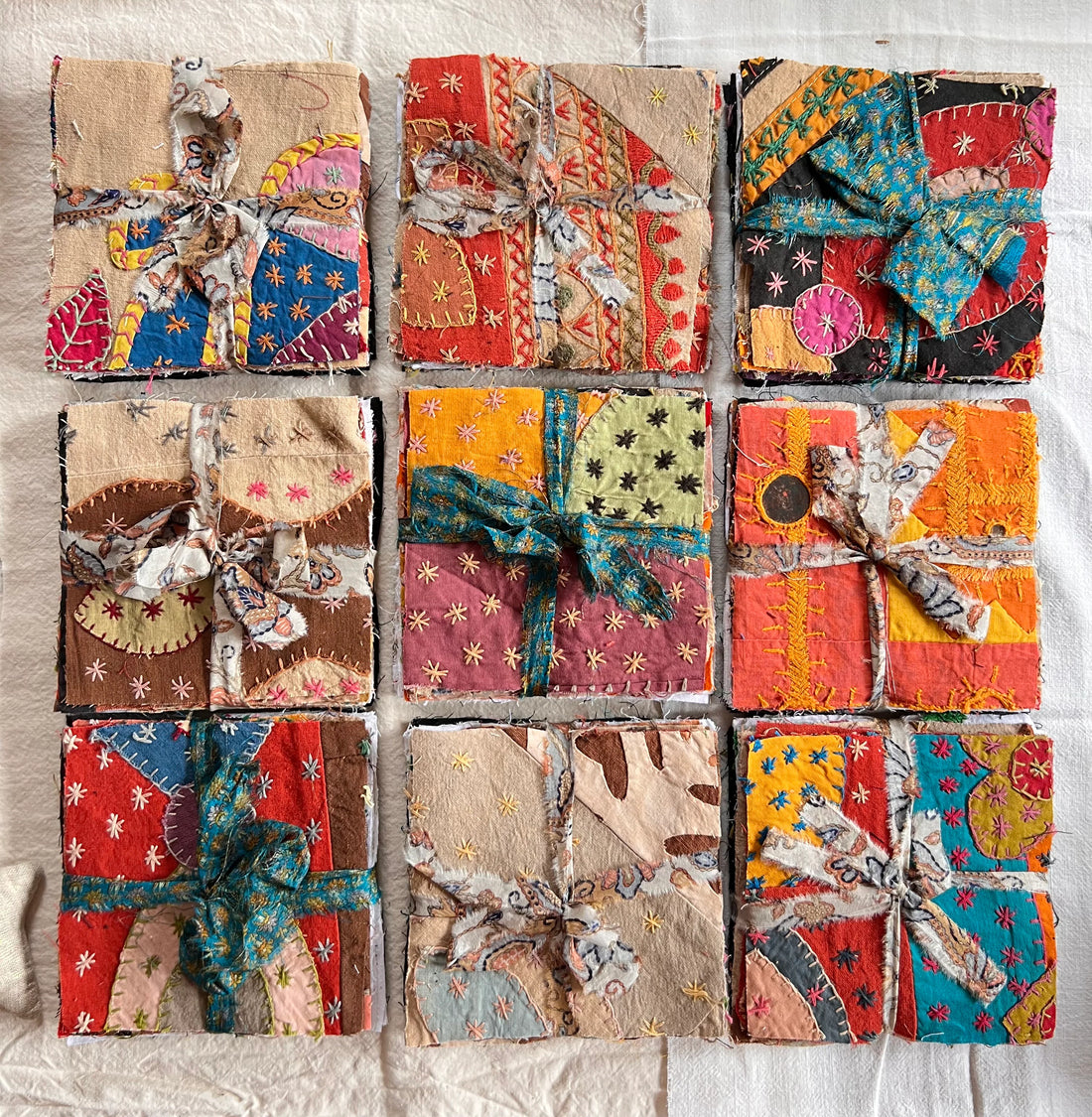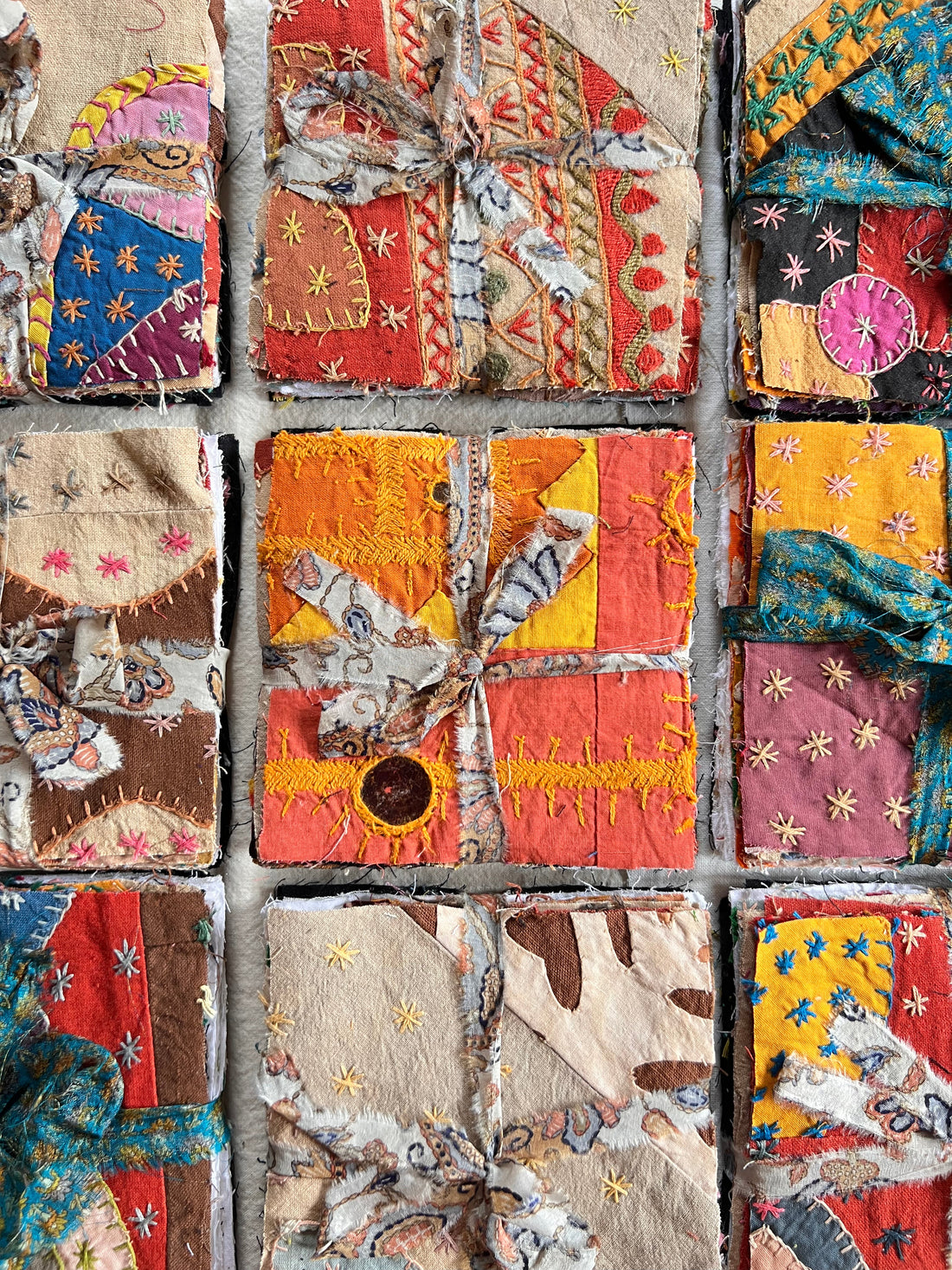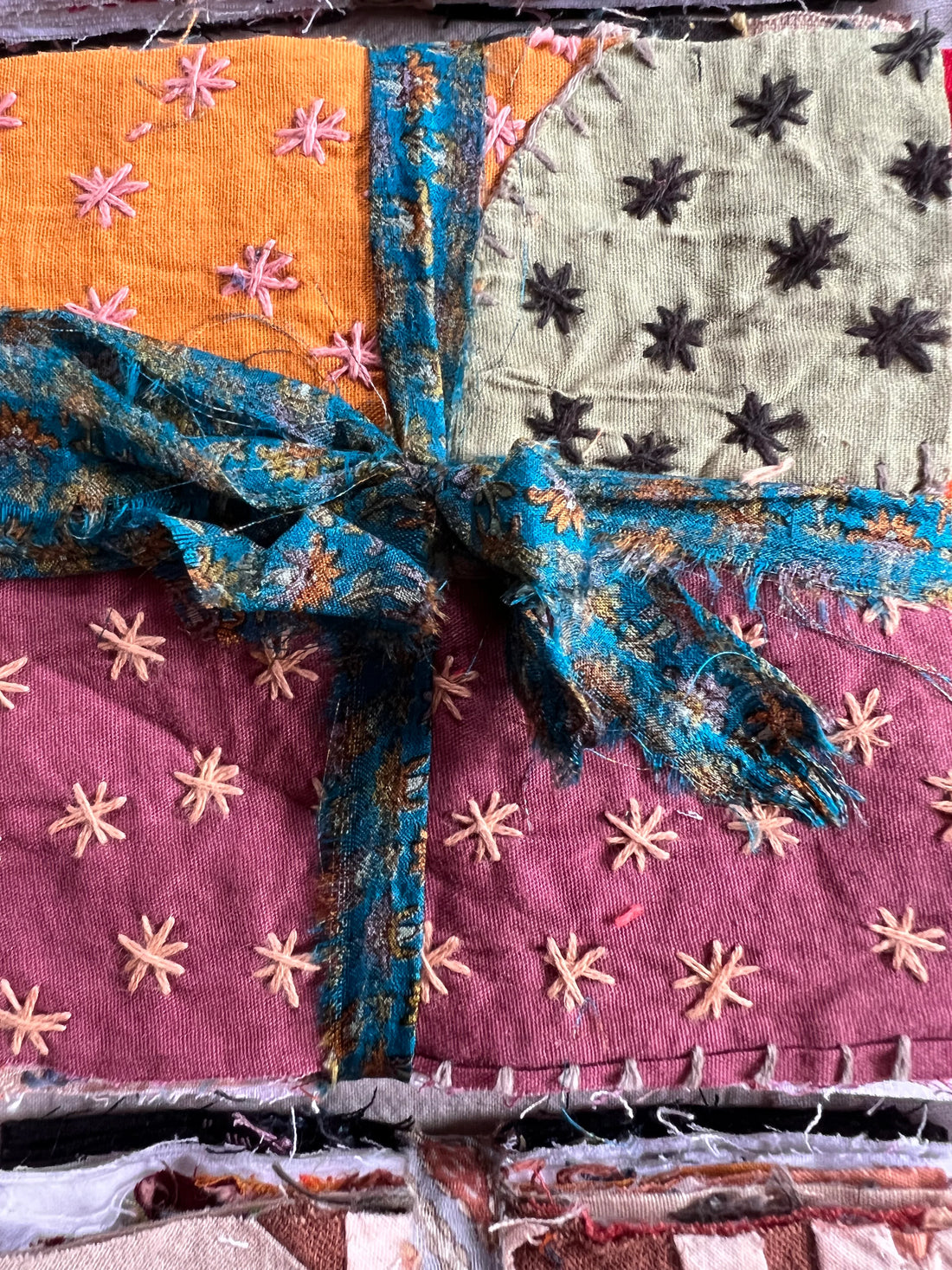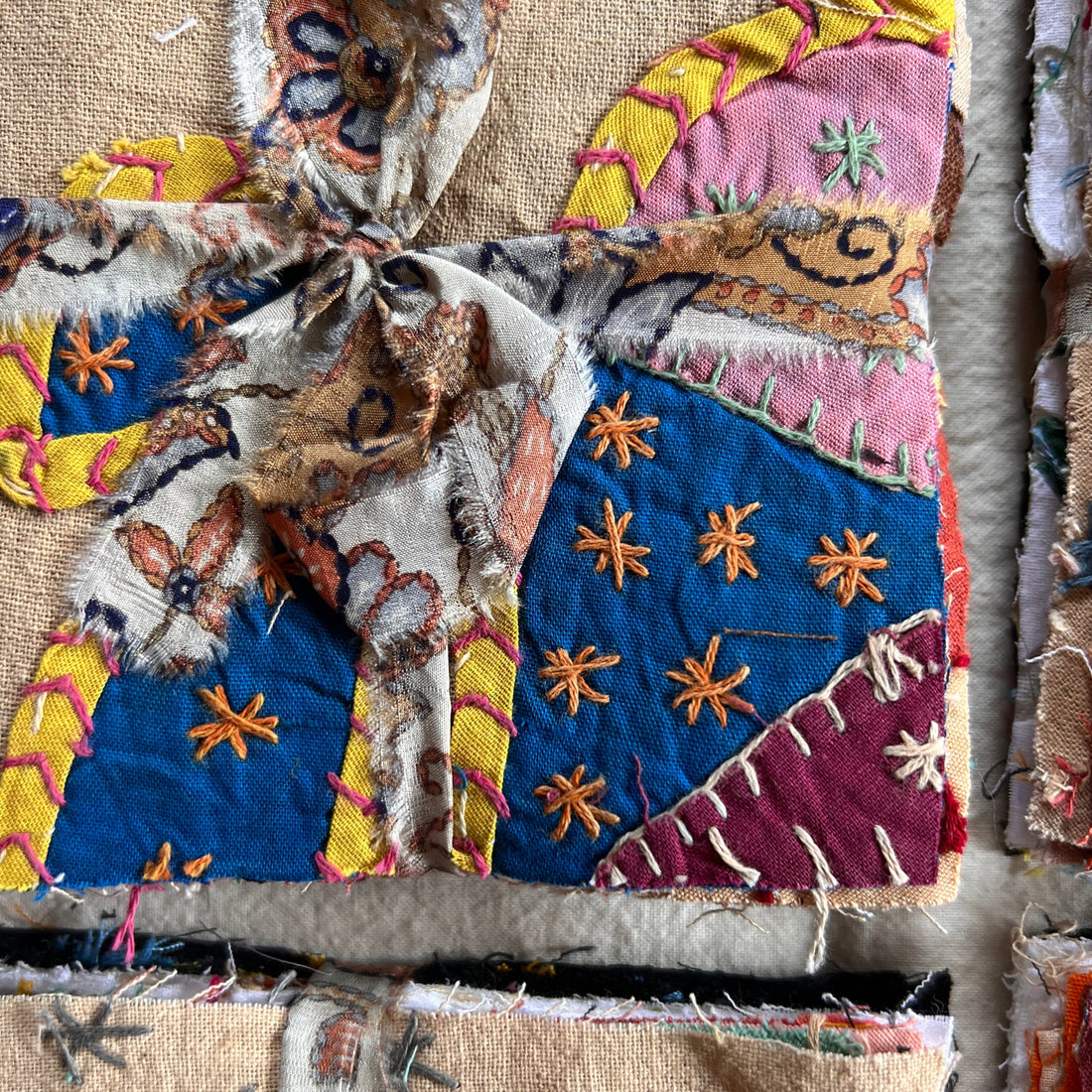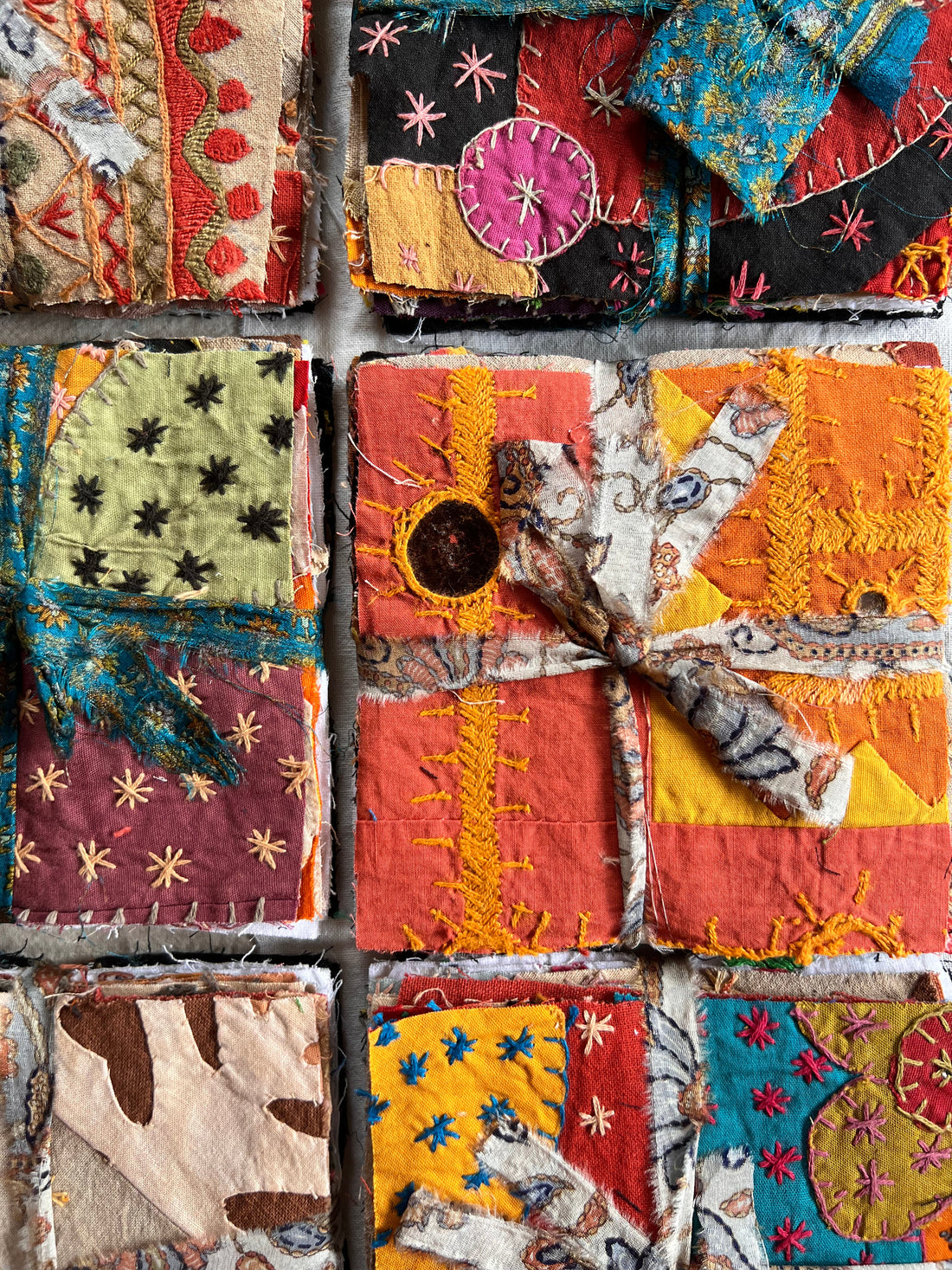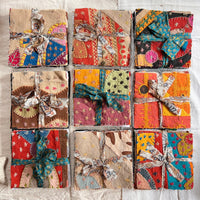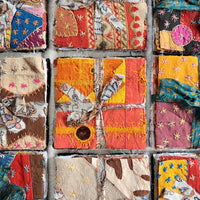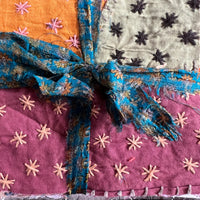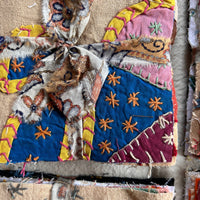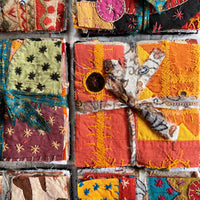 Appliqué Quilt Charm Pack - 5" squares
The patchworked and embroidered details on these pieces are amazing! Irregular shapes, a mix of fabrics, and meticulous embroidery are typical of these colorful quilts.
Use them for a beautiful patch on a jean jacket, garment, or tote bag. 
In our attempts to never let fabric remnants go to waste, our partners in India have created a beautiful bundle of assorted appliqué quilt remnants. 
Each bundle comes with a generous quantity of 18 assorted appliqué squares. 
Dimensions: 5"x5"
We look forward to seeing what you create with these!