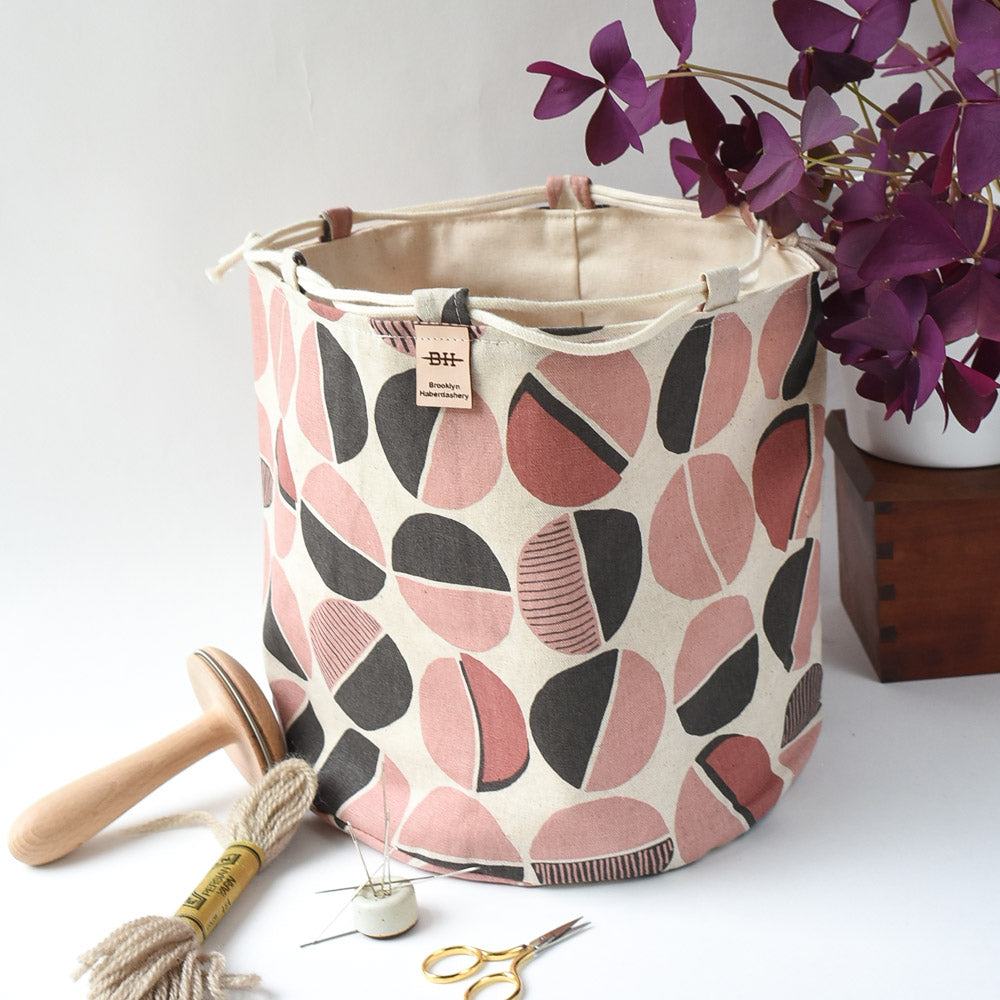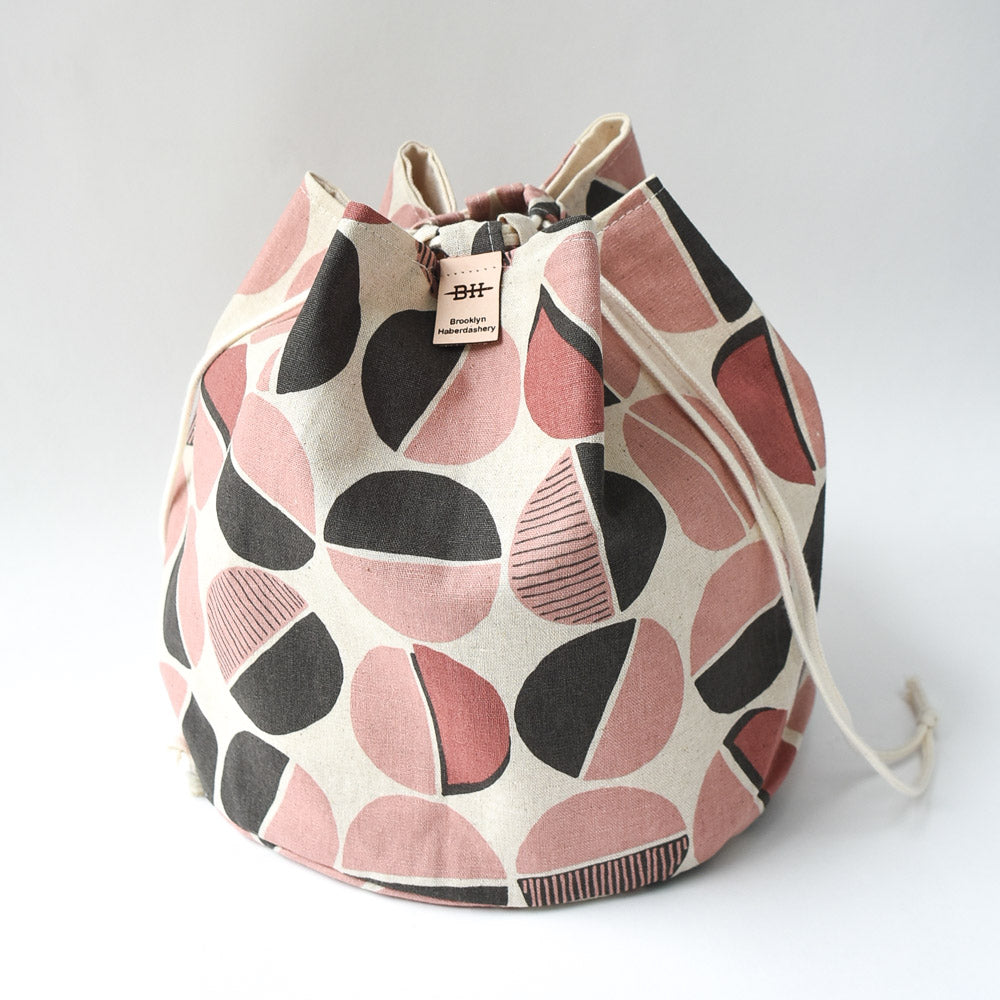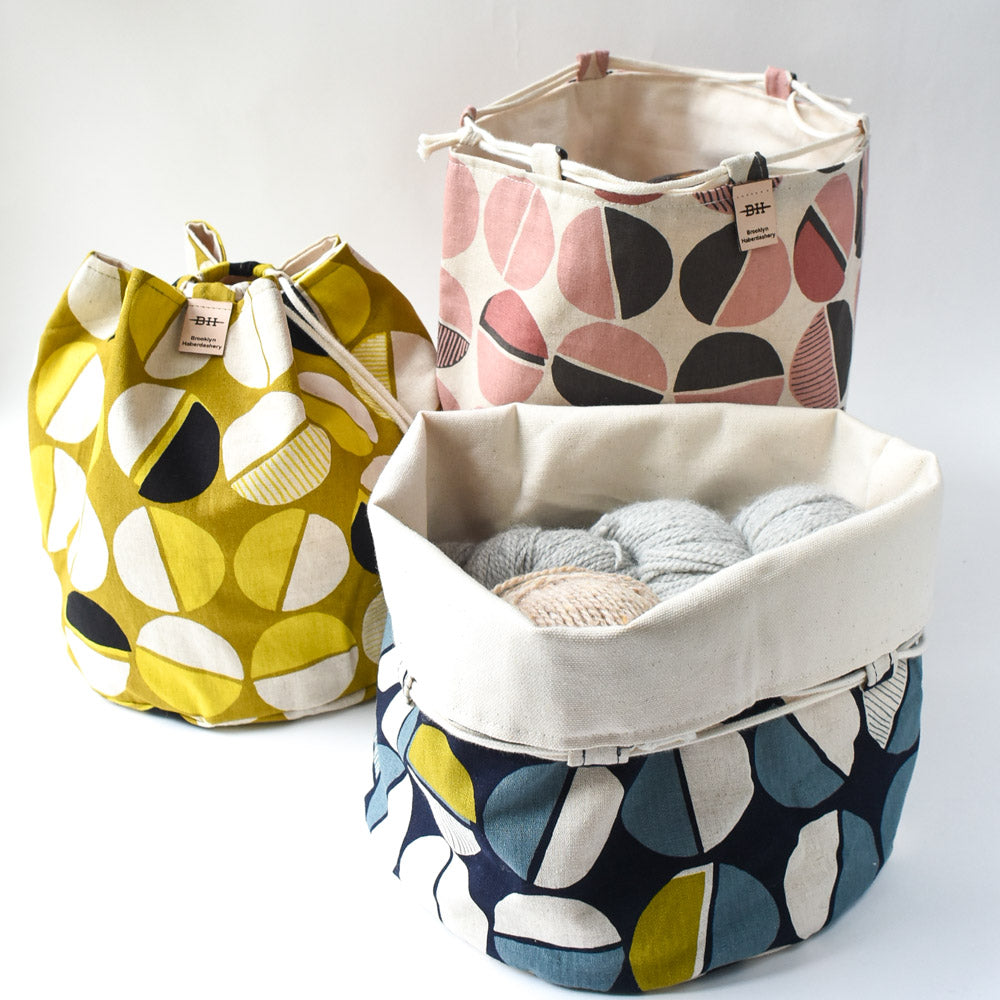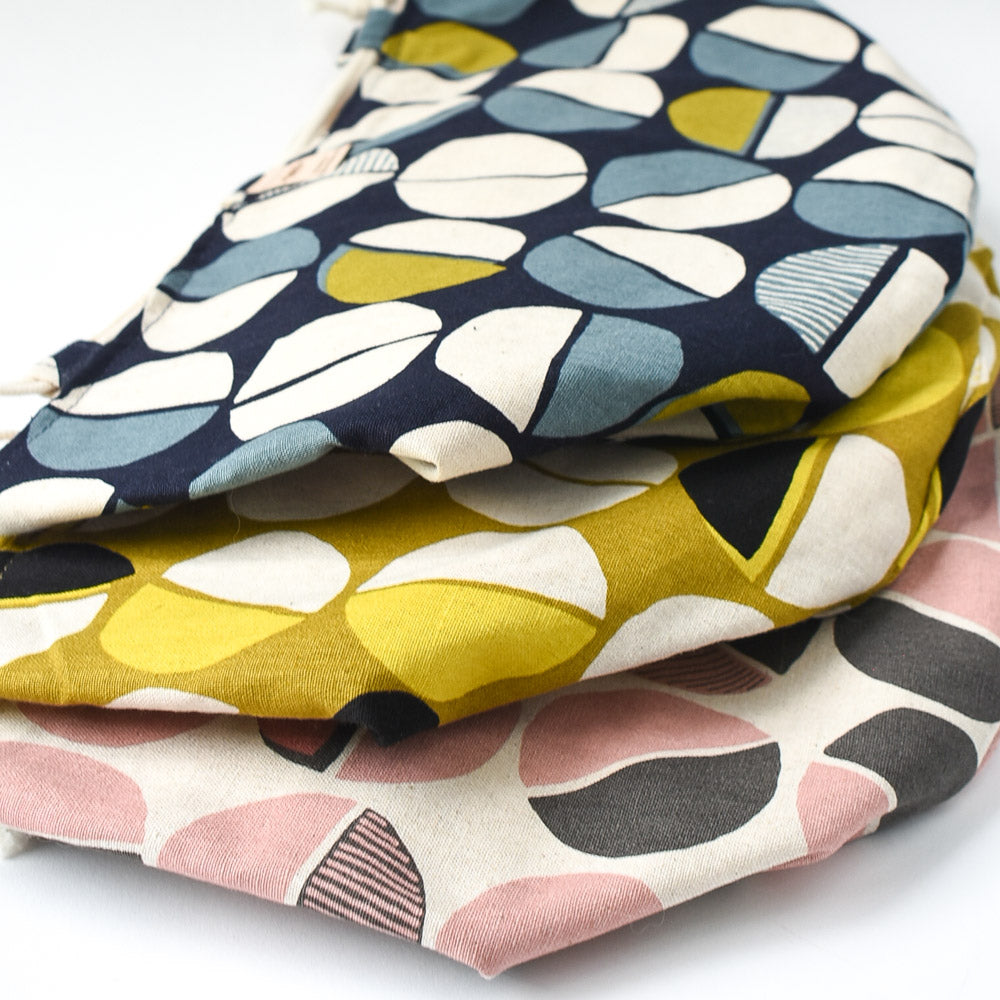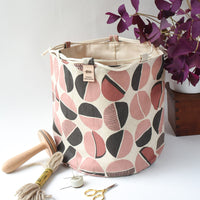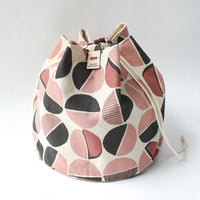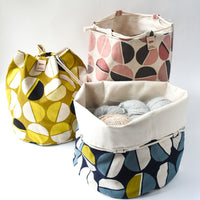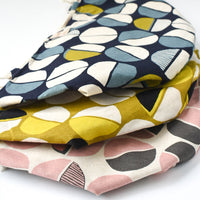 Asa Bucket Bag, Cameo pink semi circles
Cameo pink semi circles
Here's Asa -- a drawstring bag to tote your knitting or stitching project. And it's also a legit bin -- turn down the top and you have a stand-up bucket. Fully reversible.
Materials: Japanese linen/cotton, cotton canvas, cotton drawstring
Dimensions: 9.5" wide x 9.5" high
Limited-edition print. When they're gone, they're gone. 
Made in our Brooklyn Haberdashery studio