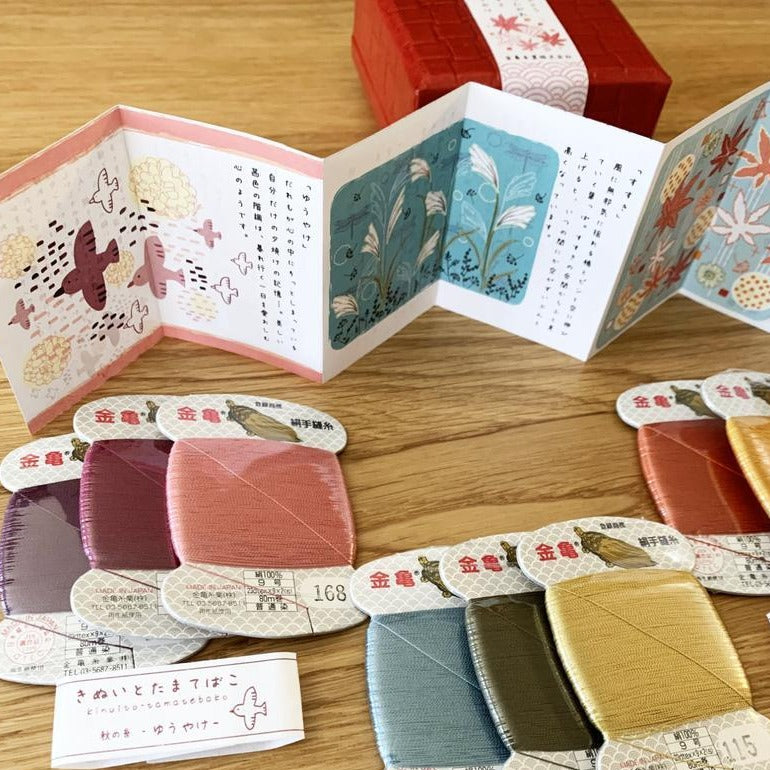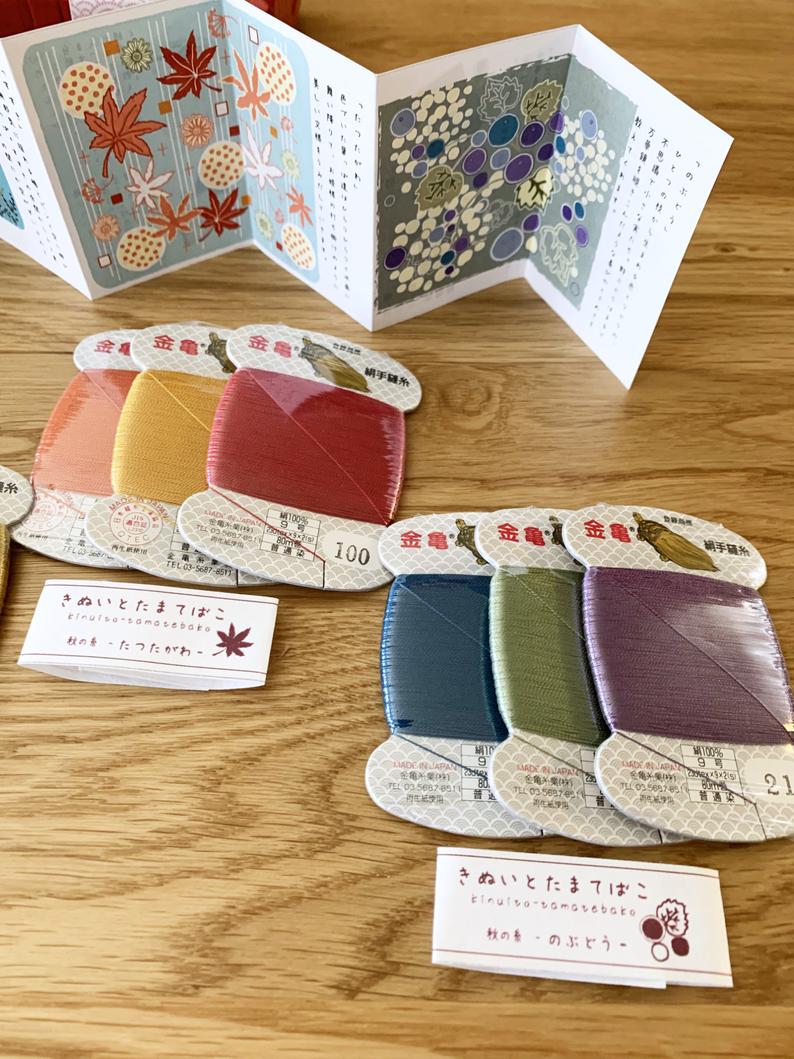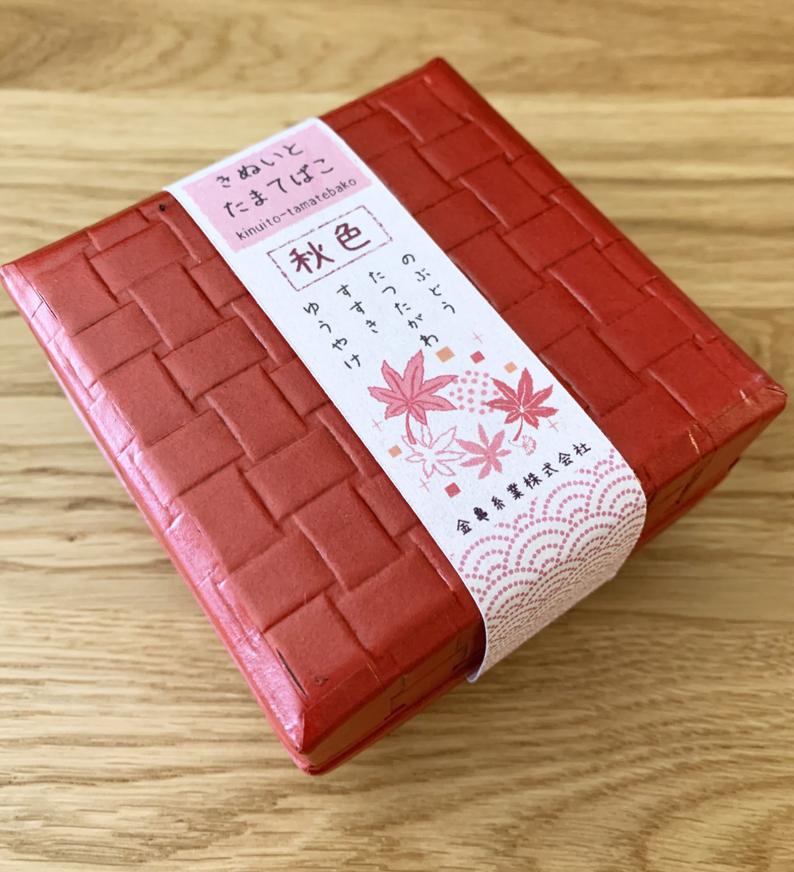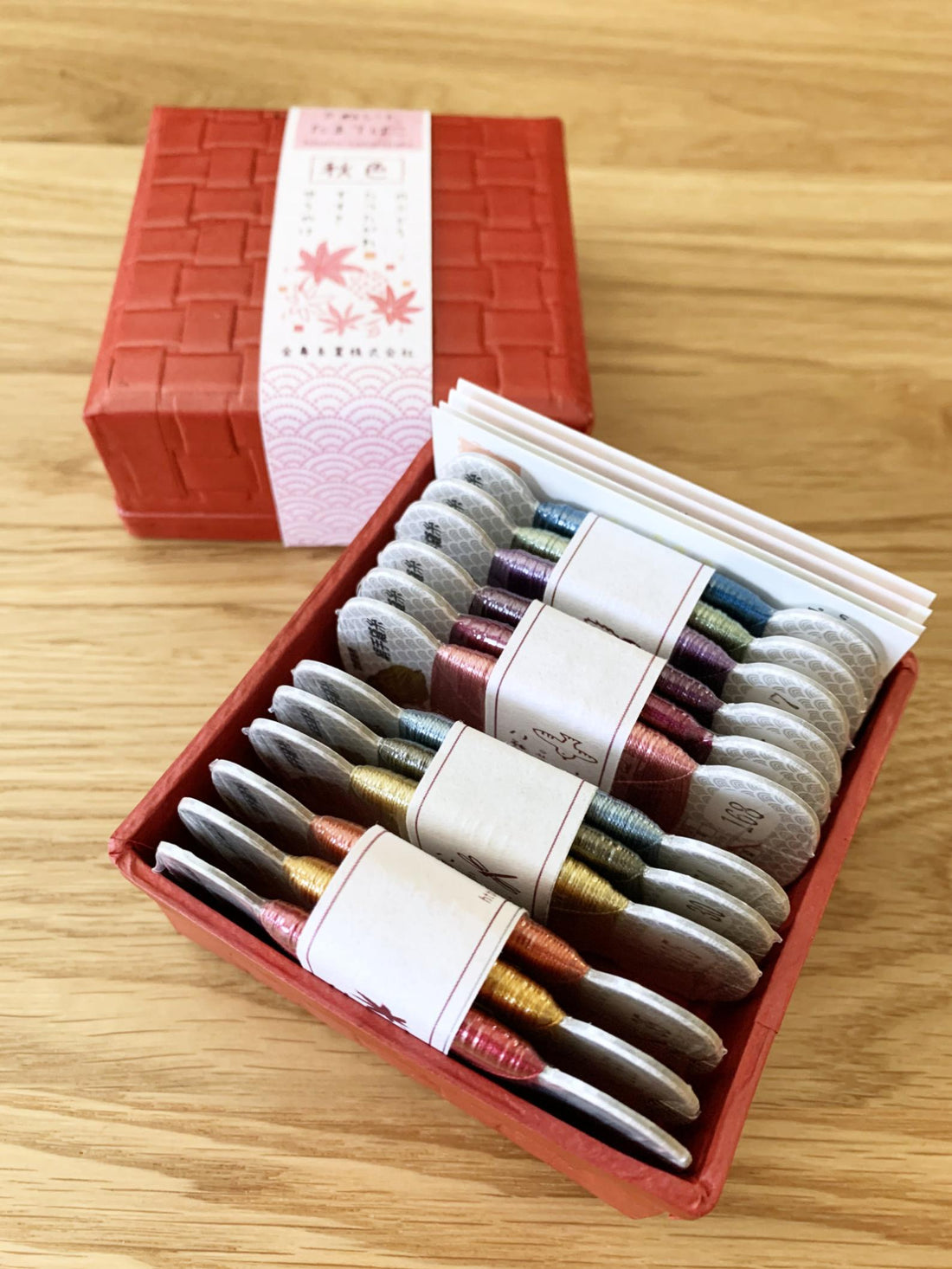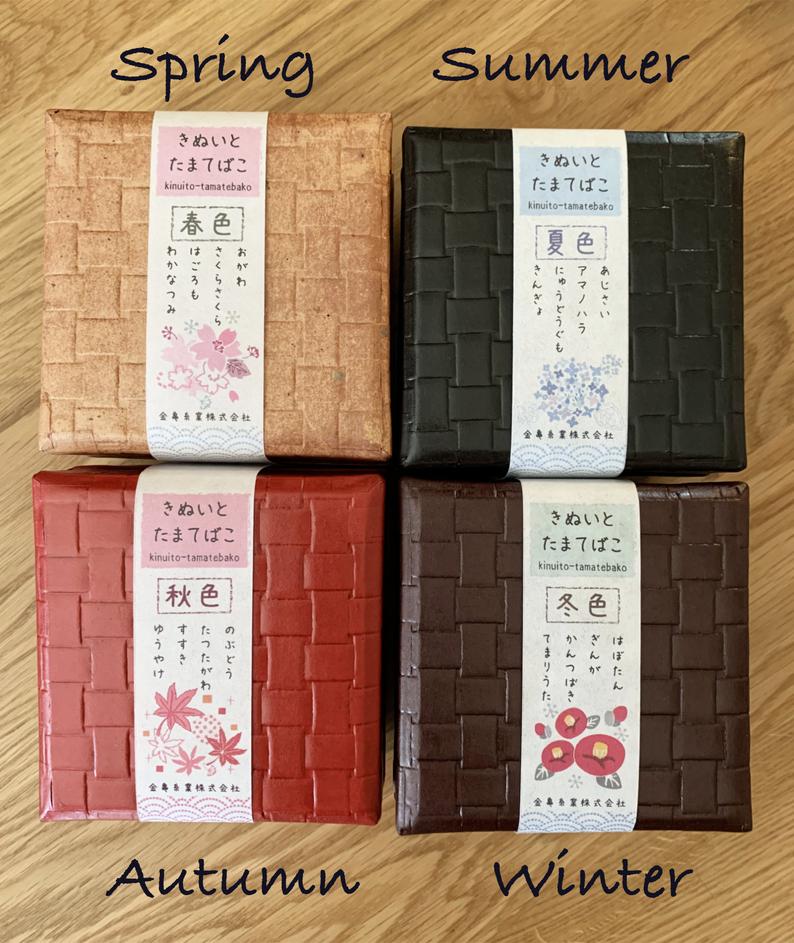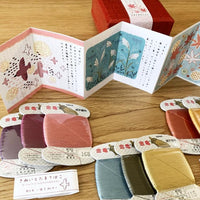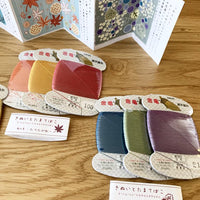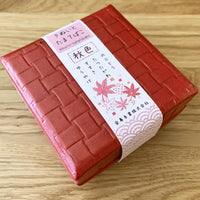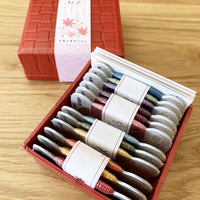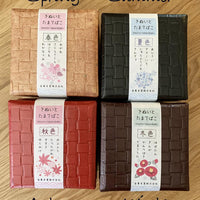 Autumn Silk Thread Collection
Your hand sewing will be all the more delightful with these seasonal colors of fine silk thread.
This delightful handmade paper box is colored with kakishibu (persimmon) lacquer in a vibrant shade of red representing Autumn. The box contains 12 different fine gauge silk threads and a foldout information card that discusses the beauty of the season and the thread groupings, as noted below:

たつたがわ Tatsuta River - red, orange, yellow
すすき   Miscanthus (silvergrass) - yellow, green, blue
ゆうやけ  Sunset - pink, purple, violet
のぶどう  Grape - lavender, green, blue

100% silk hand sewing thread on 12 thread cards.
Each card holds 80 meters of thread.
Made in Japan