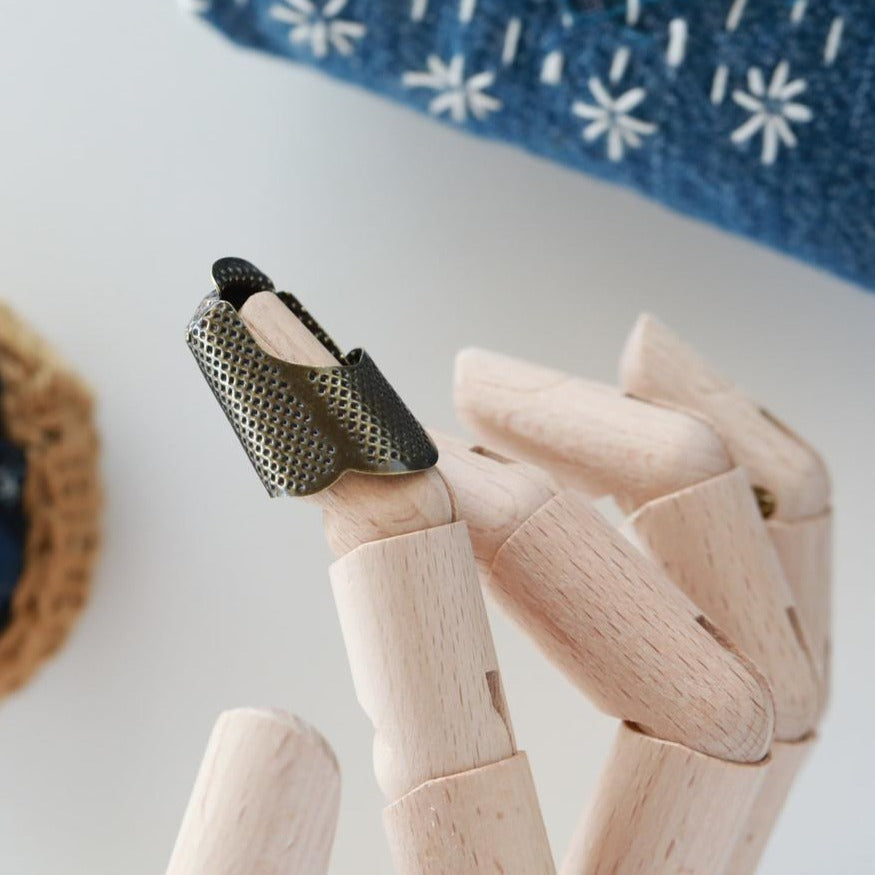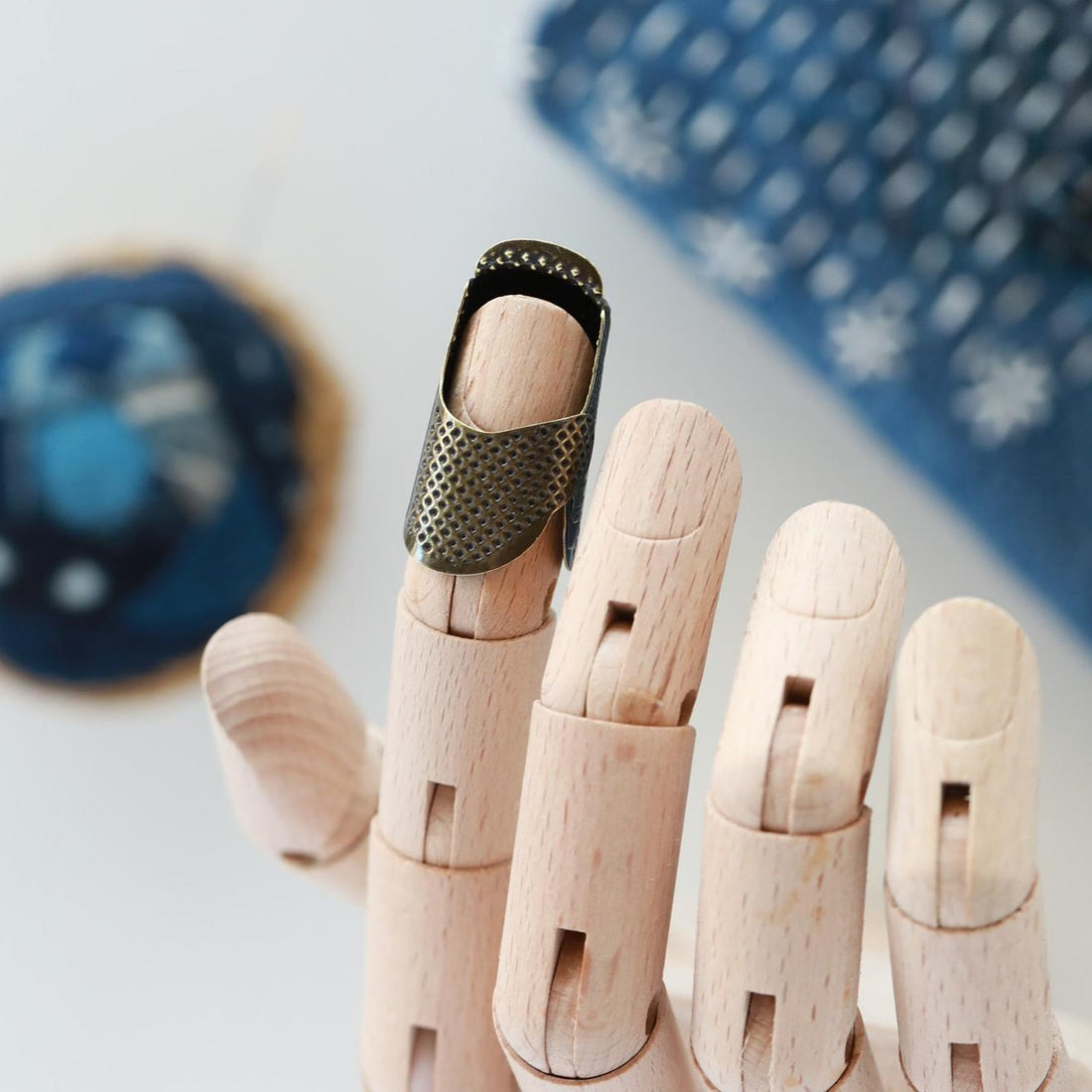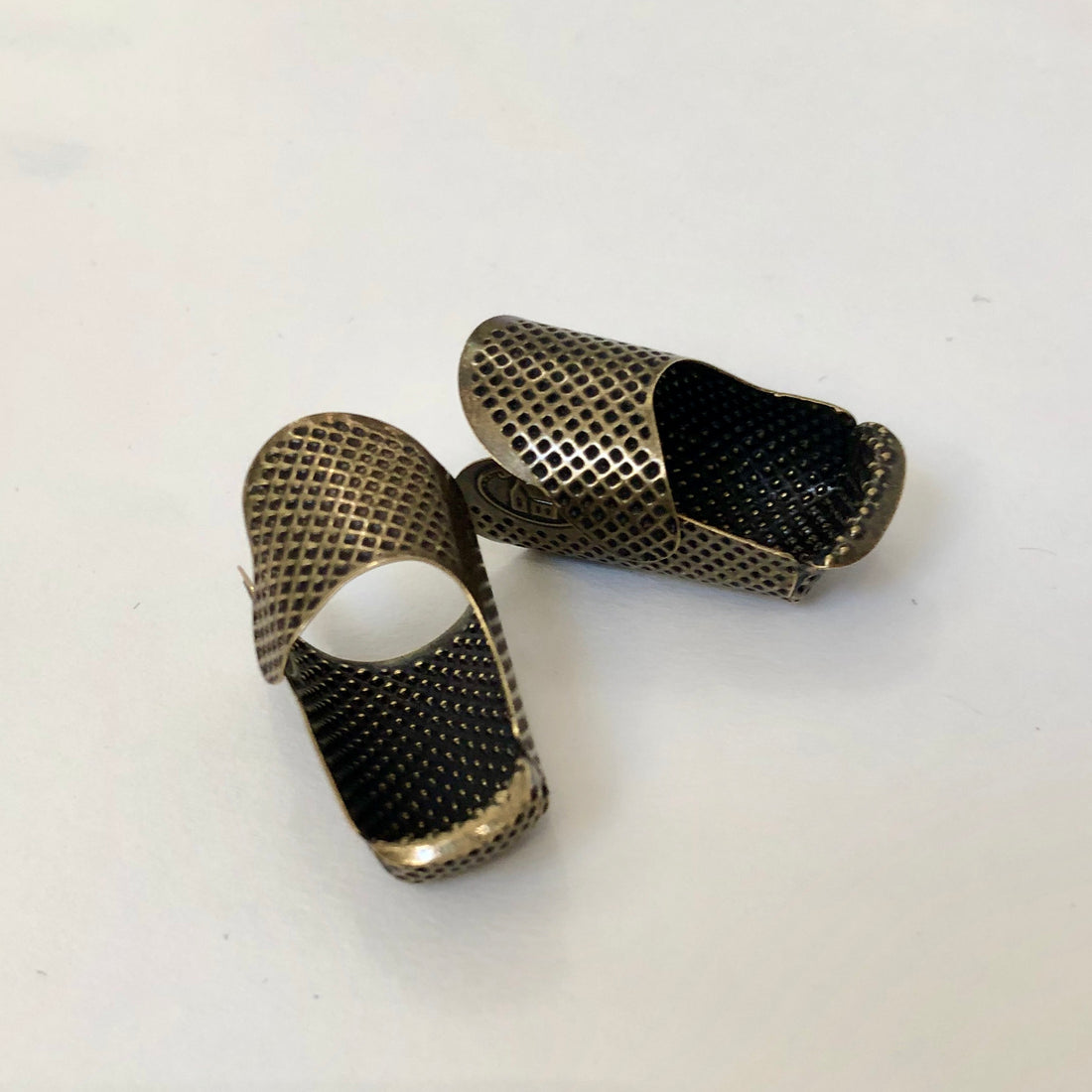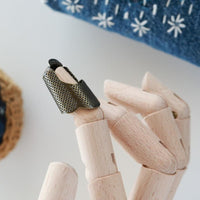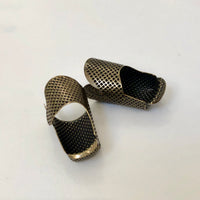 Best-selling thimble here.
Love thimbles but hate the havoc they wreak on your nails? Then the tortoise thimble is for you!
Made from antiqued brass, this thimble has space for your fingernail to poke through, all while protecting your fingertip from needle pricks.
Sized in both Medium and Large, the tortoise thimble is adjustable on one side for a better fit.
Made in Japan