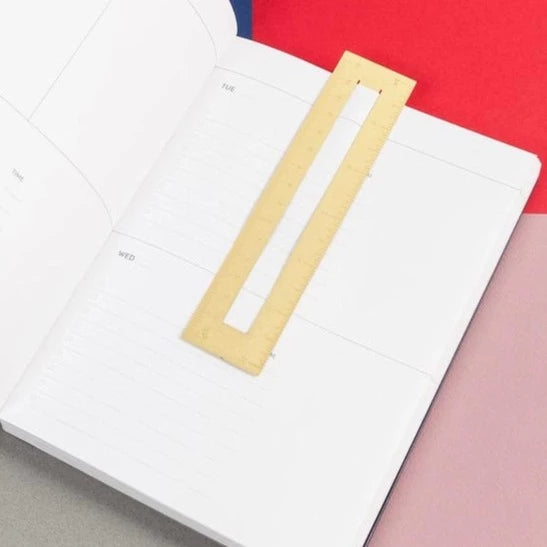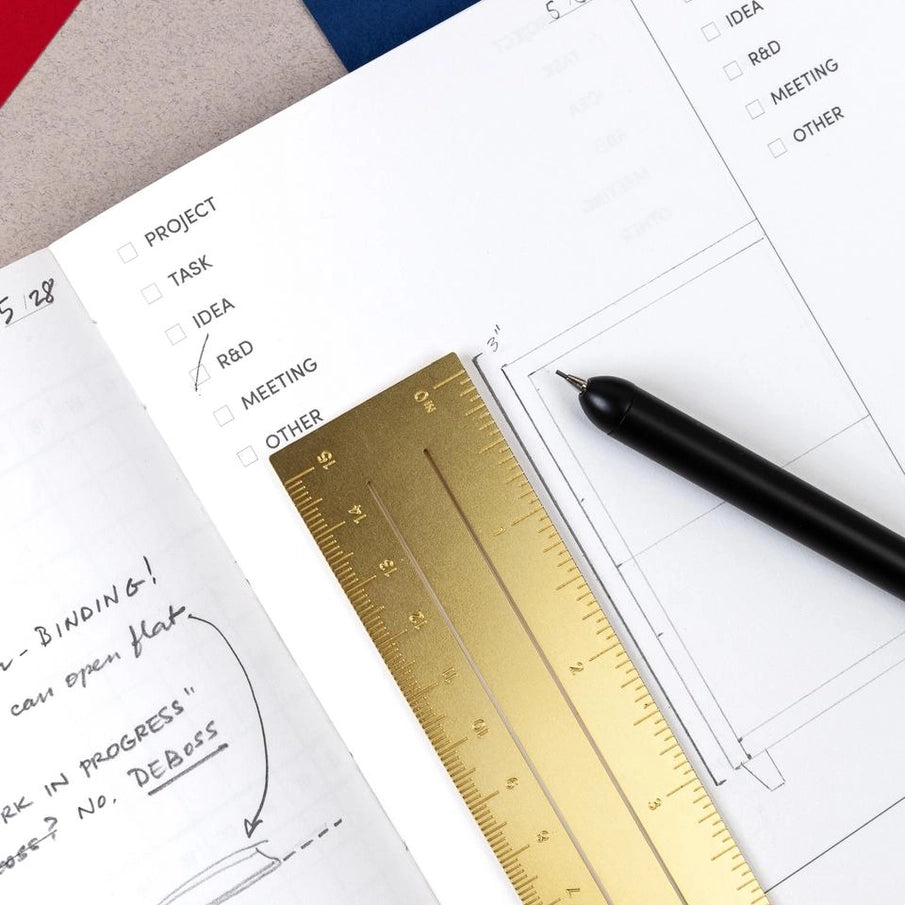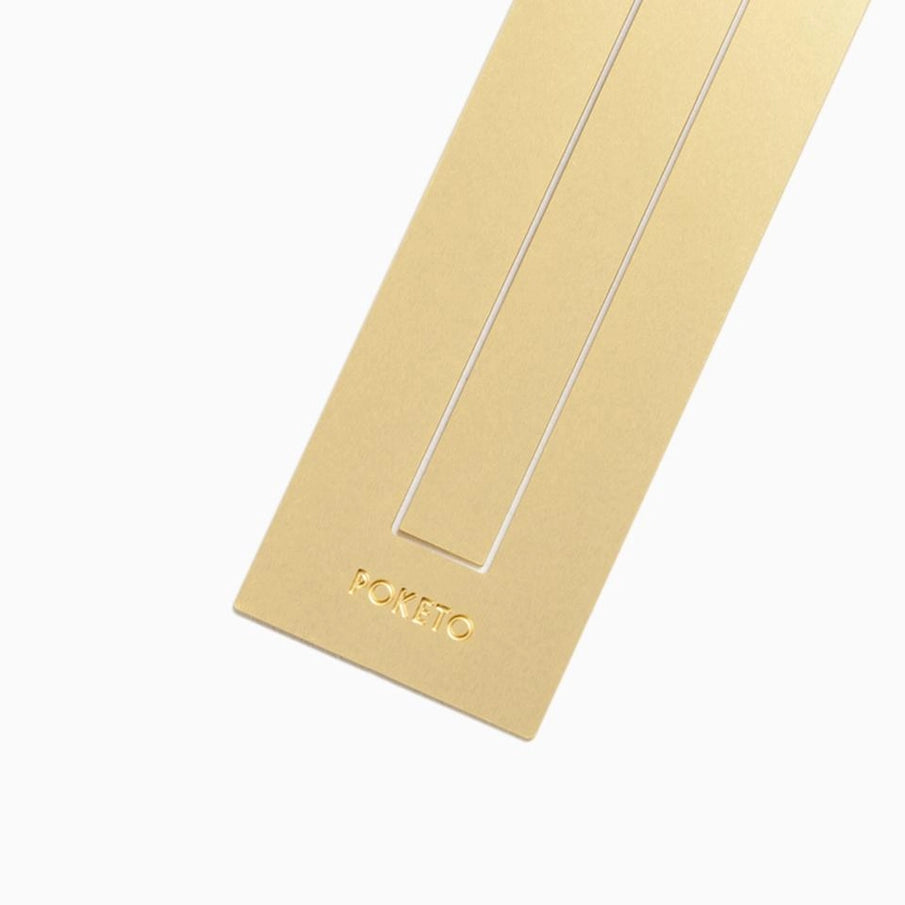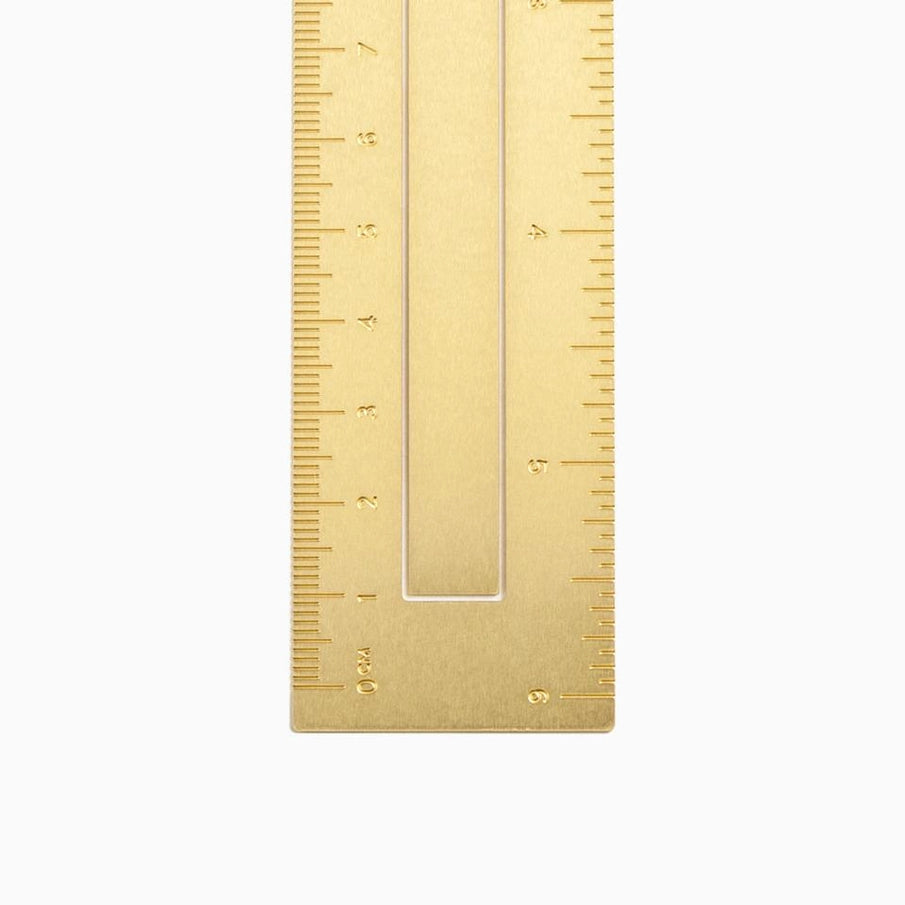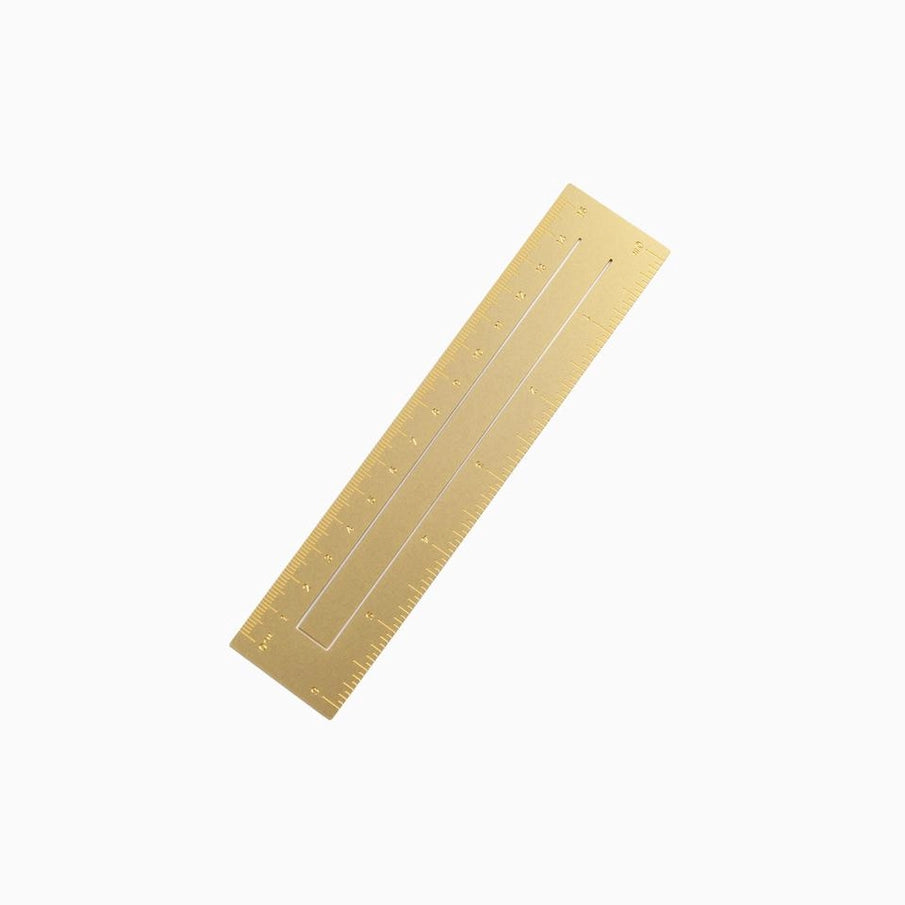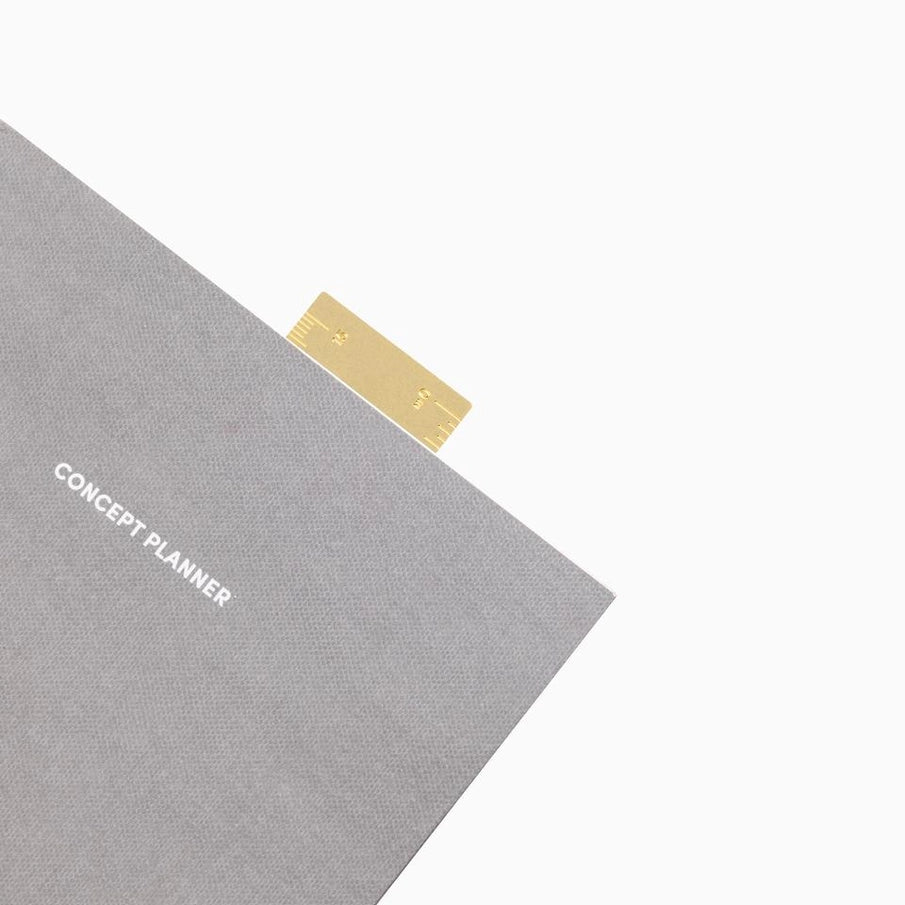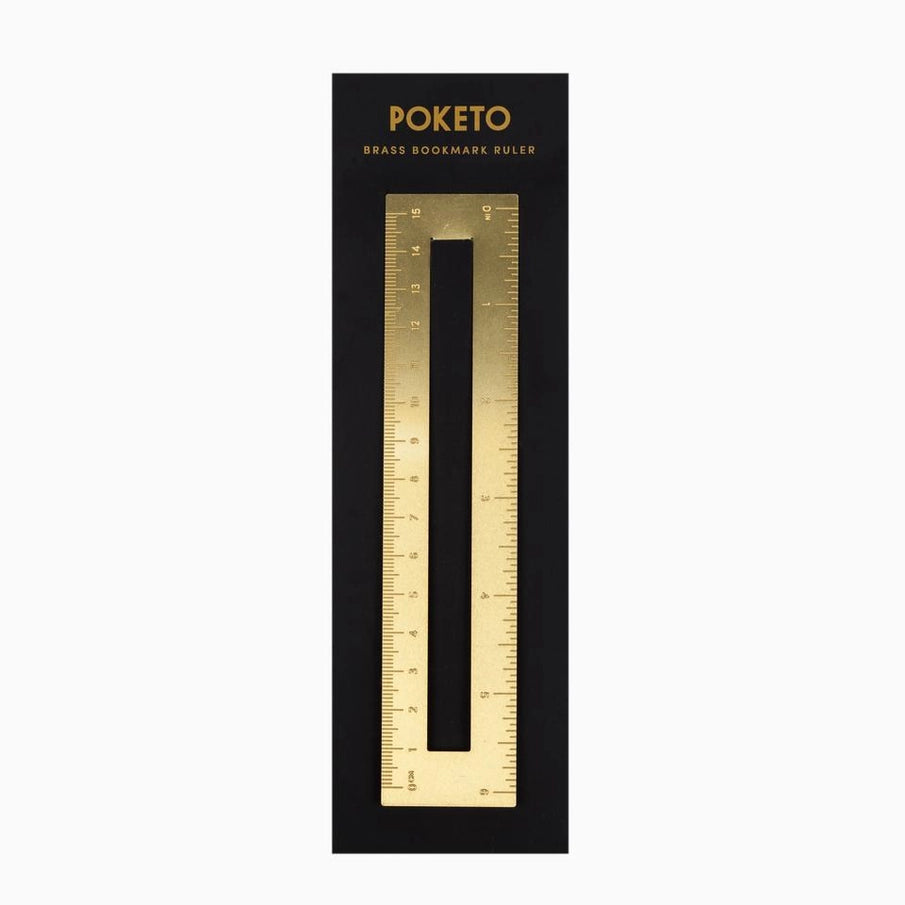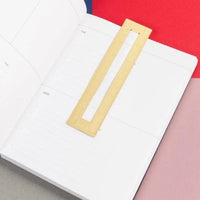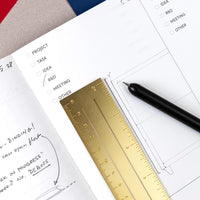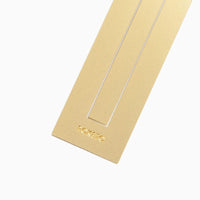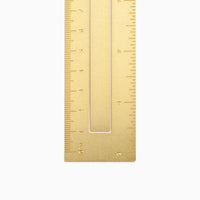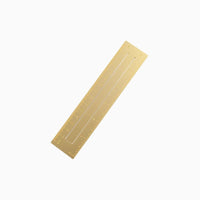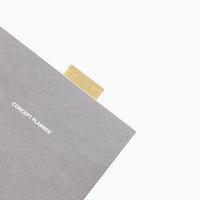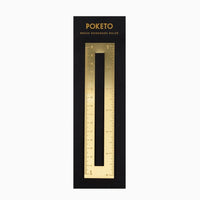 A bookmark that's a ruler... or is it the other way around? 
Either way, you'll love this elegant and multi-functional piece whether you use its markings for inches or centimeters. 
This six-inch ruler works hard to earn its place in your notions pouch or clipped to your knitting pattern. You may need one to use/display on your desk, too. So beautiful!

Details
Brass

Imperial markings every 1/16"

Metric markings every millimeter

6.25" x 1.4" (15.9 x 3.6 cm)

Made in China