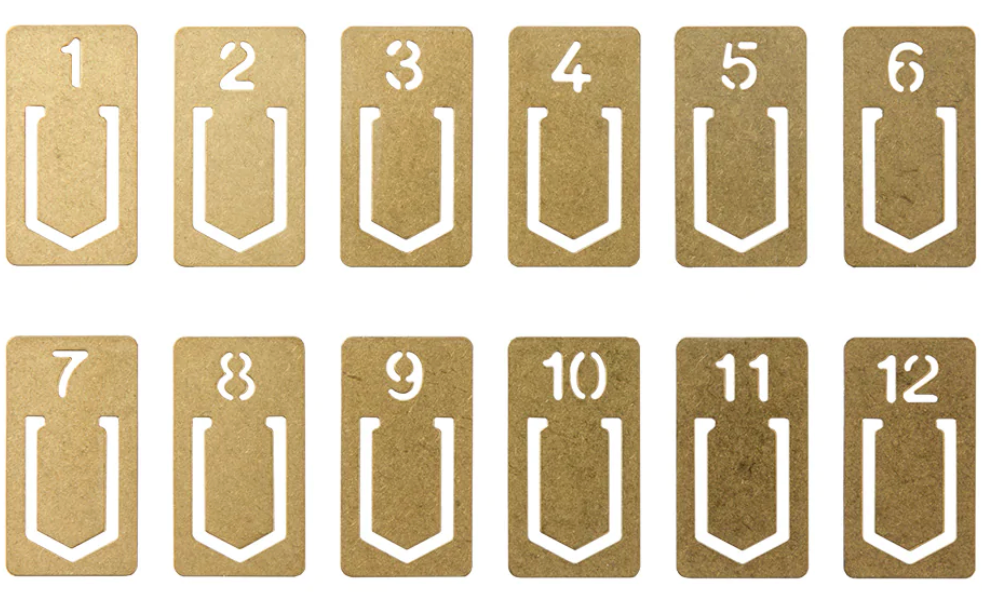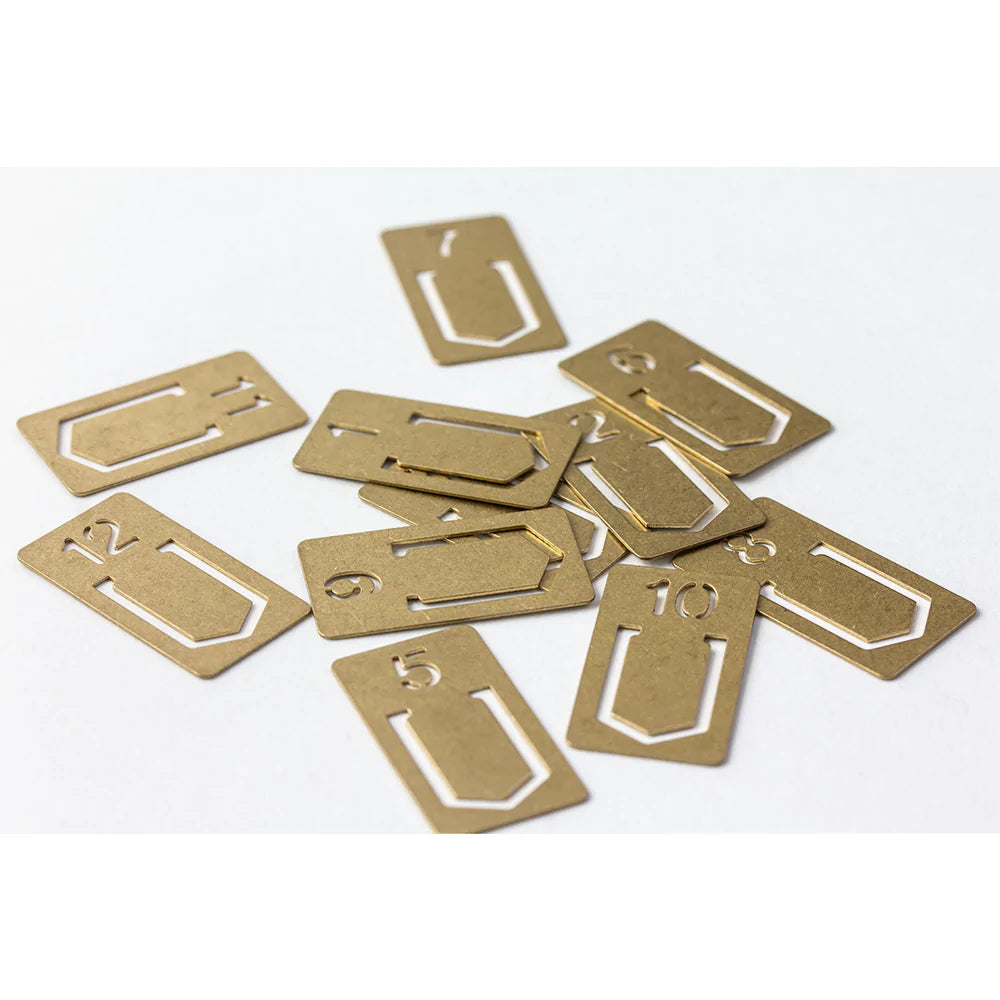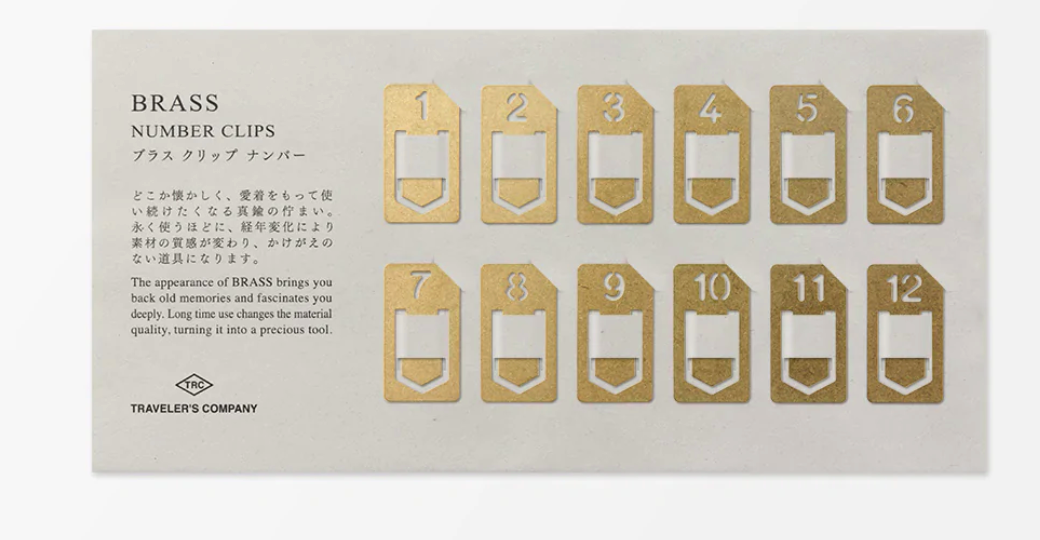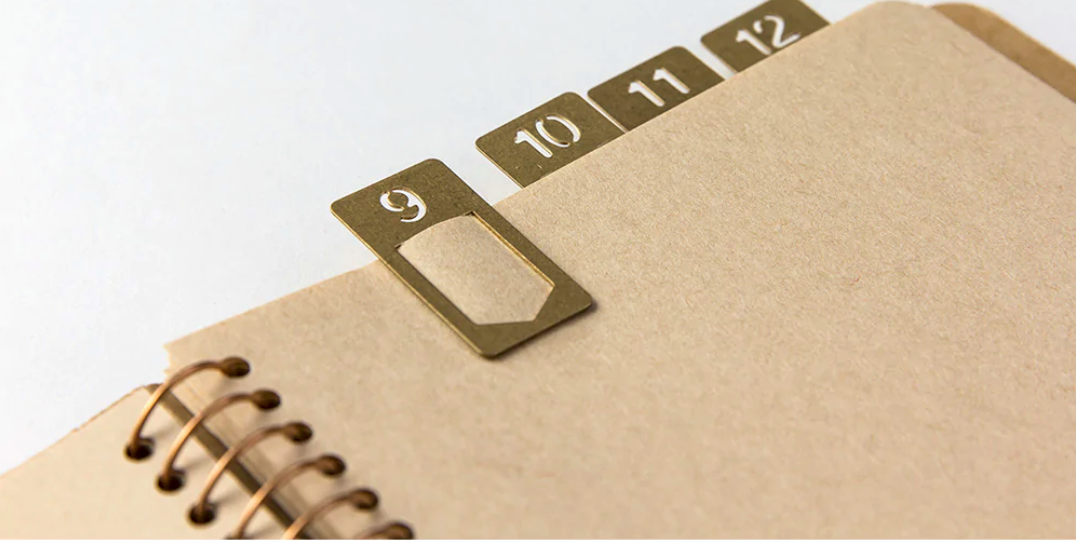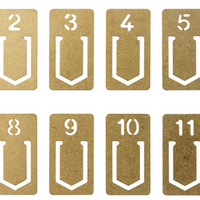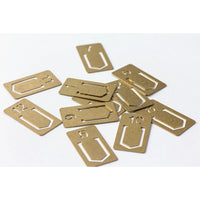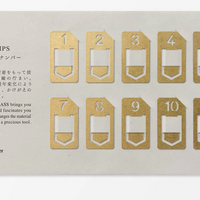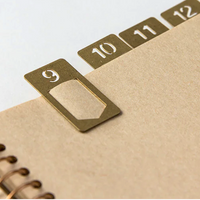 Add some nostalgia to your everyday tools, and feel the charm in your daily travels.
The inspiration for this was a hotel that was run quietly in a foreign country when the world was still completely free of computers and the Internet. The image was created from the room plate displayed on the door of the room. 
Recommended for organizing documents and business cards by attaching them to notebooks and books, attaching them to bookmarks and indexes, and attaching them to mounts and envelopes. 
This is a clip with numbers from 1 to 12.
Contains:
12 clips, H 1.2" x W 0.6"