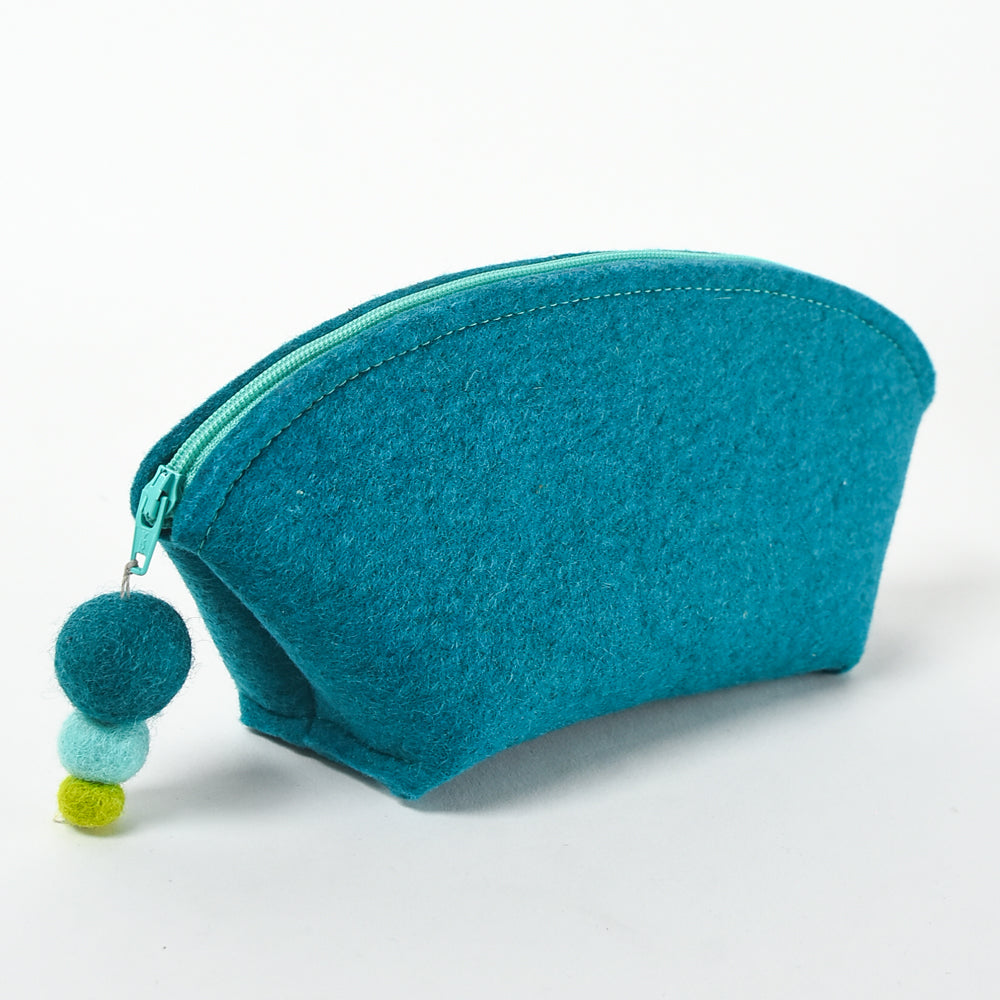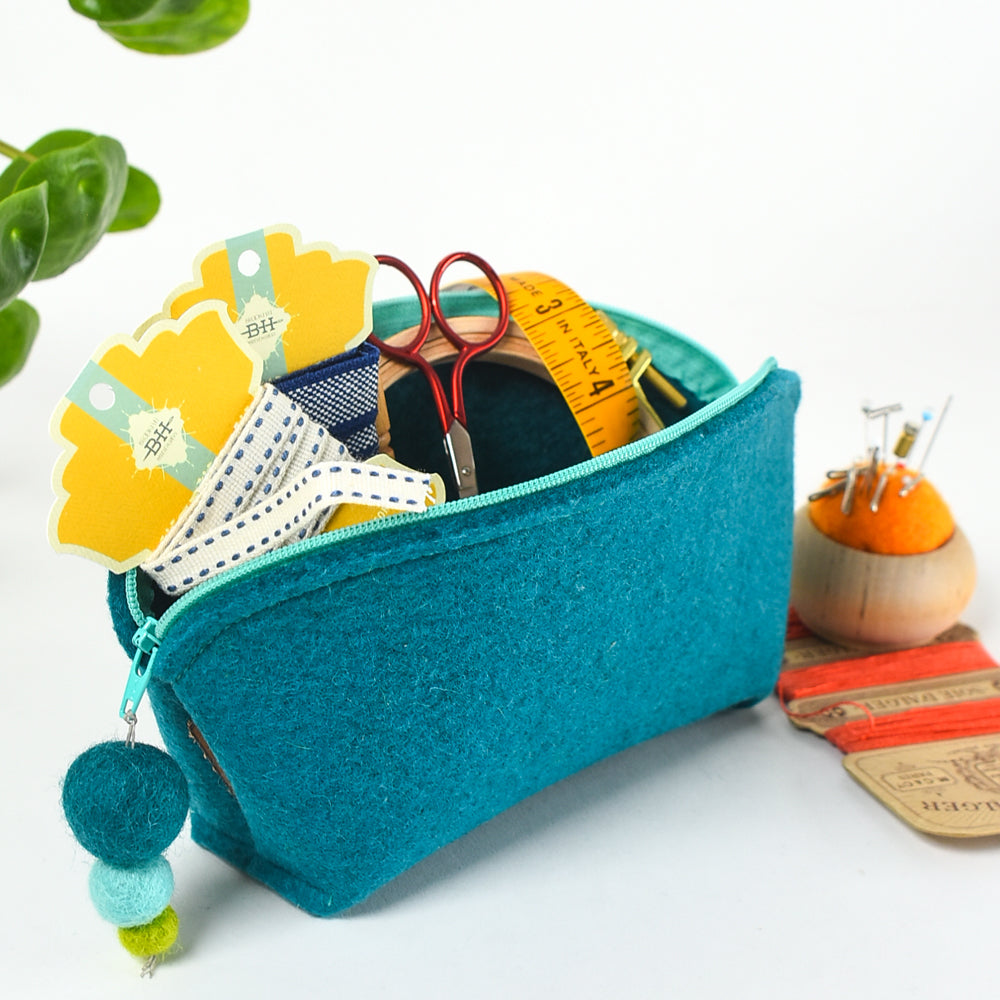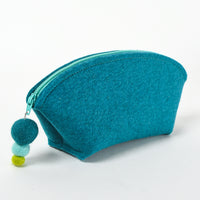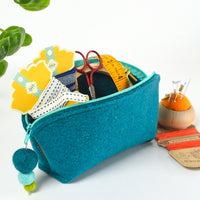 Brigid Wool Pouch - Small teal
Meet your new creativity sidekick - toss in pens, makeup brushes, jewelry, or any other small items that wander.
Crafted from luxuriously soft 100% Merino wool felt, this pouch pairs durability with delight. Fair trade pom poms from Nepal add a pop of color.
When it's zipped and standing on the flat side, it's 9" long x 4.25" high x 2" wide.

Lovingly handmade in our studio, this clever case solves your on-the-go organizing woes. Just watch it stand up tall, mimicking a bowl to corral your essentials.