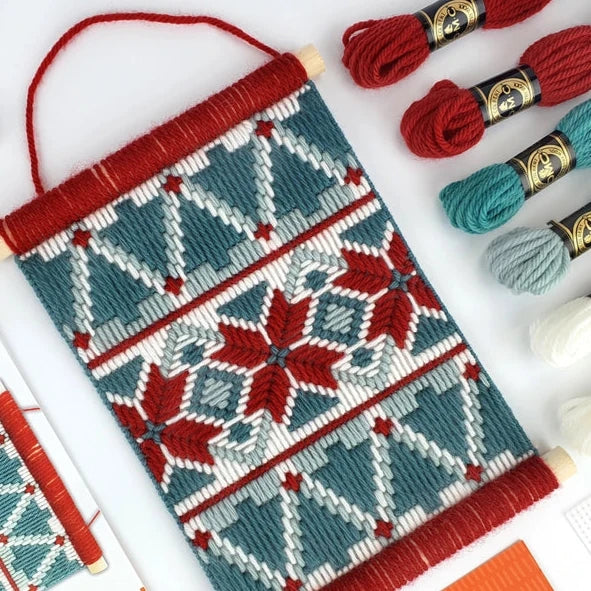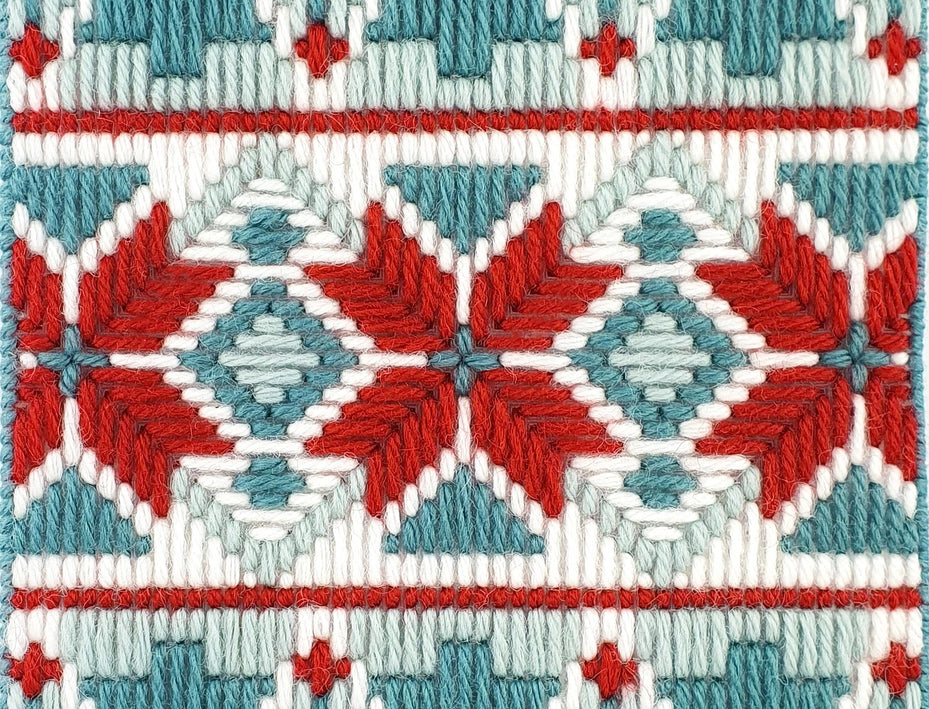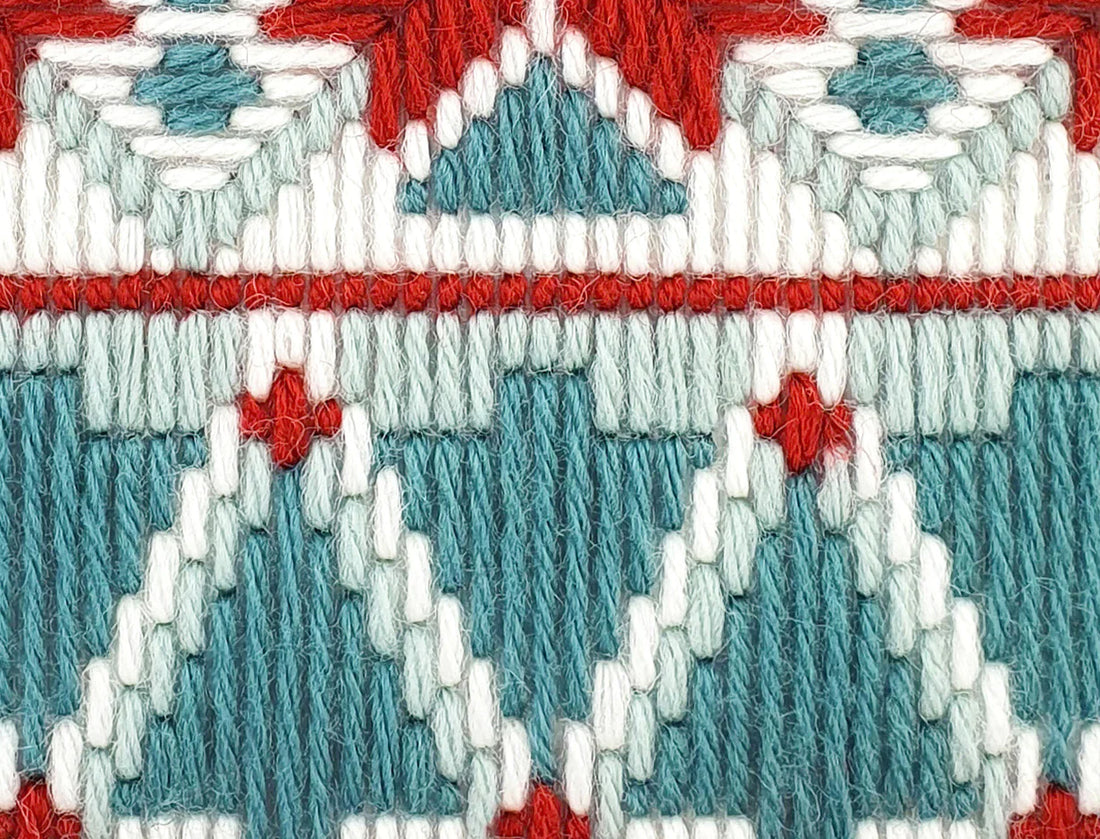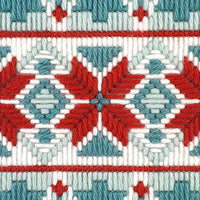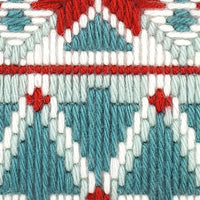 Christmas Bargello DIY Kit
Bargello is a super fun craft and really easy to pick up! It's a type of needlepoint that uses just straight stitches to build up groovy geometric designs. Once you get the hang of it, it's such a relaxing and enjoyable craft to lose yourself in.
This colorful needlepoint technique has quite a storied past! Bargello first gained fame among 17th century Italian noblewomen as an elegant display of embroidery skills and status. The name derives from the opulent upholstered chairs found in Florence's Bargello Palace, flaunting stylish geometric patterns.
After falling out of vogue for centuries, Bargello staged an exciting comeback in the 1970s with its retro hip aesthetic. And now we are absolutely thrilled to be carrying on the tradition with these modern, easy-to-use kits! 
Connect with the elegant legacy of Bargello as you relax and craft your own sophisticated tapestry.
Each Bargello kit comes in a cute mailer-style project box and has everything you need:
Full skeins of woolly DMC Tapestry Wool (100% wool)

Pre-cut tapestry canvas - sized just right

1 John James embroidery needle

Wooden dowels

The pattern, printed right on the canvas

Step-by-step instructions with illustrations



The finished wall hanging measures about 6" wide x 8" long (not including the hanging loop).
Please Note:
Colors may look a little different on your screen vs. the actual canvas. We try to get it as accurate as possible!

These kits are for personal use only. No copying, reselling, or redistributing please!
© STEPH ARNOLD | OH SEW BOOTIFUL | 2016