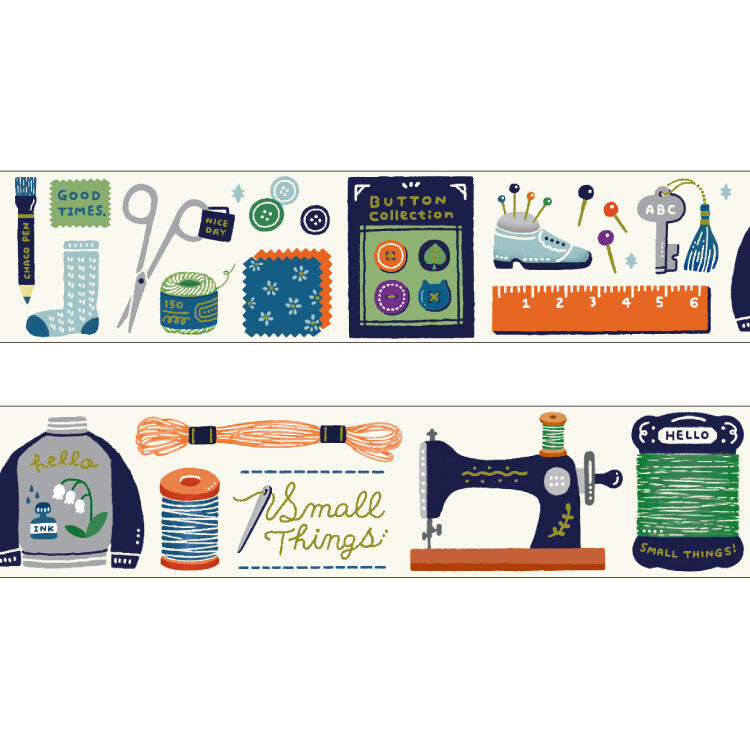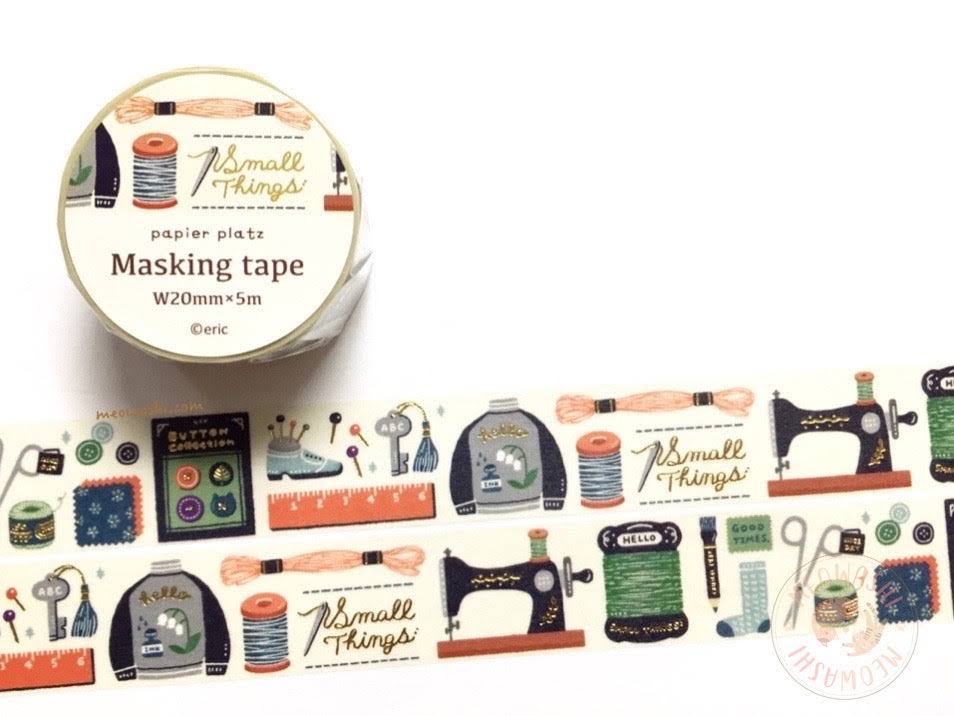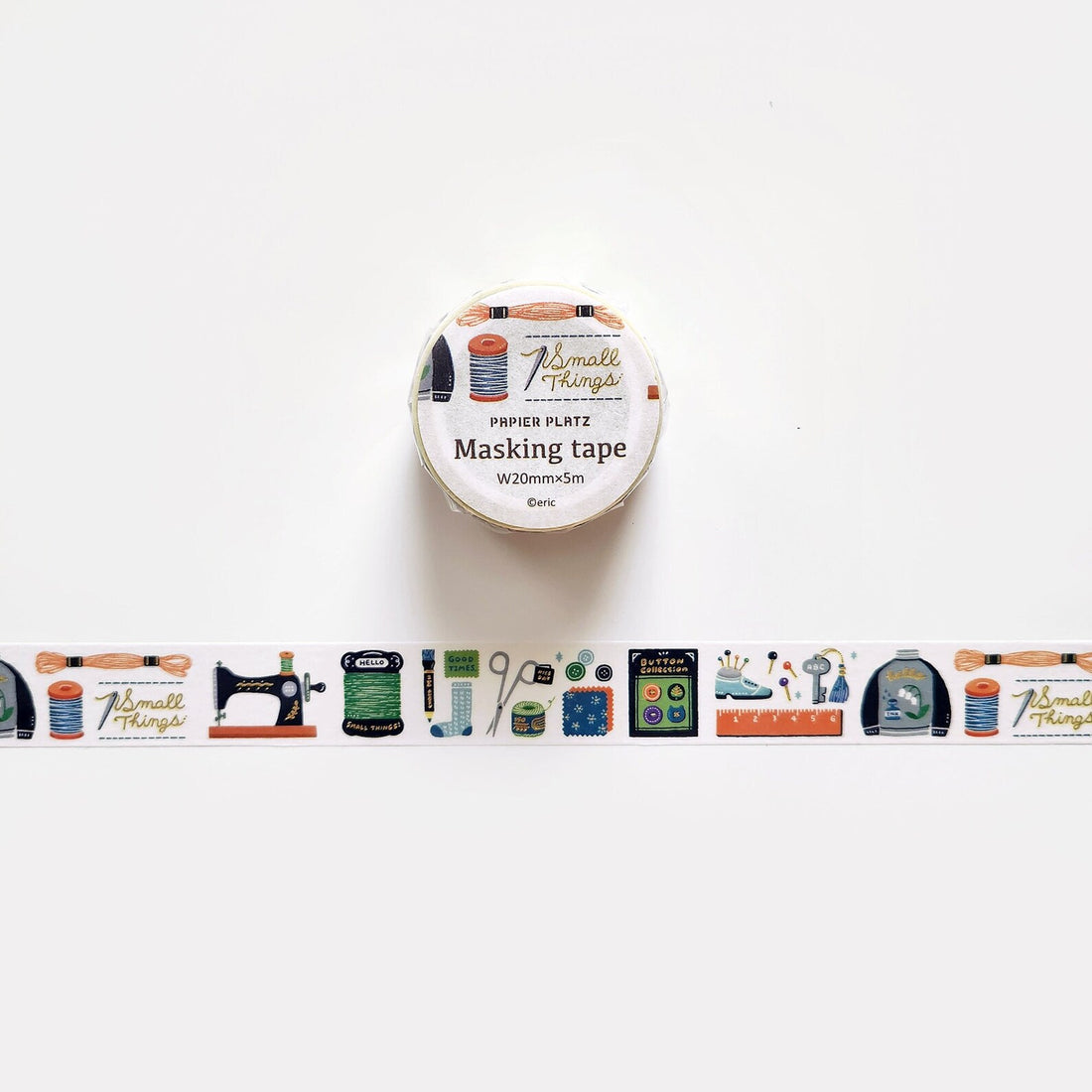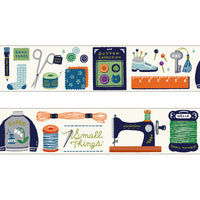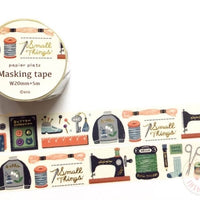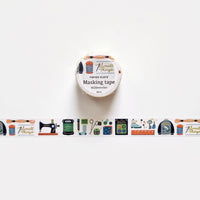 Sewing Notions Washi Tape by eric
Add some artistic flair to your crafting with this one-of-a-kind masking tape roll designed by renowned eraser stamp artist, eric!
This roll features eric's signature geometric prints enhanced with gleaming gold foil and rendered in vivid colors on smooth washi tape. The low-tack adhesive allows for easy embellishment without damage.
Product Details:
20mm x 5m roll with gold foil accents
Printed on flexible washi paper
Gentle adhesive won't rip paper
Vibrant, unfading colors
Perfect for cards, scrapbooks, journals, gifts!
Made in Japan