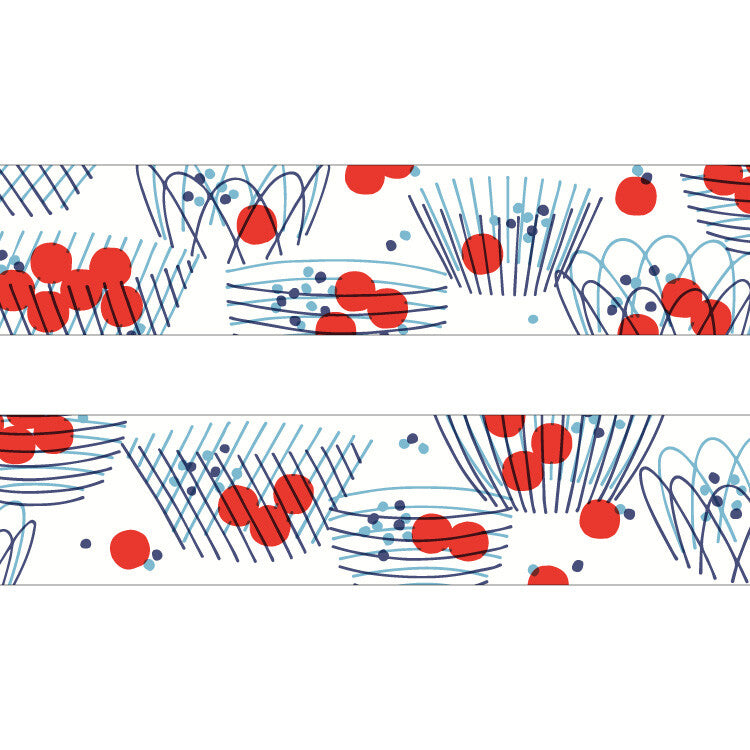 Mod Bowl Washi Tape by nocogou
Add a gorgeous pop of pattern to your crafting with this artistic masking tape roll designed by Japanese textile brand nocogou!
This roll features nocogou's signature nature-inspired prints rendered in vivid colors on smooth, low-tack washi tape - perfect for paper crafts without damage.
Details:
20mm x 7m roll, made in Japan
Printed on flexible washi paper
Gentle adhesive won't rip paper
Vibrant dyes won't bleed or fade
Great for cards, journals, scrapbooking, wrapping!
Made in Japan